Plumbing is a competitive industry.
Advertising your plumbing company online, however, can help your business stand apart from competitors and earn more calls, appointments, and sales. How do you get started with plumber advertising, though, and make the most of it?
Keep reading to learn how to advertise your plumbing business, plus the best plumbing advertising ideas for companies in your industry. If you need help using digital advertising, contact us online or give us a ring at 888-601-5359 to learn how we can help you generate more leads and revenue.
See 30+ Plumbing Industry Statistics to Boost Your Market Share
1. Search engine optimization (SEO)
When people are looking for the best plumbing businesses, they conduct searches on Google. You want your website to appear on the first page of results so people can find your business.
Search engine optimization (SEO) helps boost your rankings in search results for keywords and phrases related to your plumbing business. It is important to rank on the first page of results because 75% of searchers don't go past that page.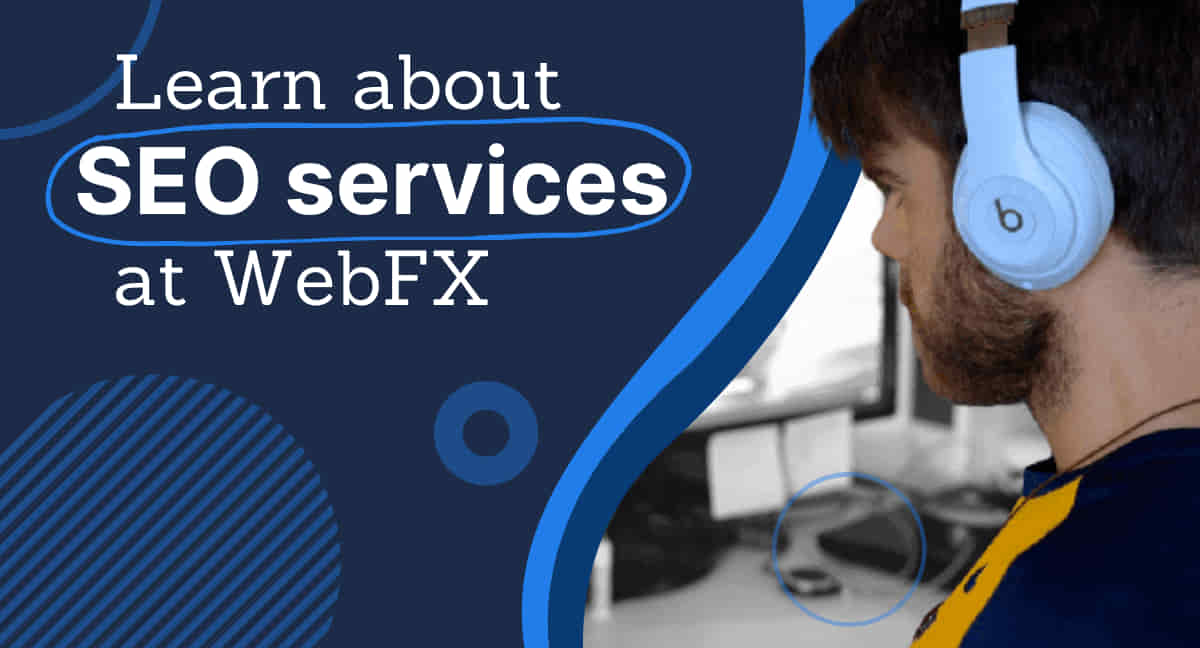 So how can you make the most of SEO as a plumbing advertising idea?
Choose the right keywords.
First, you'll want to start off by conducting keyword research to determine the phrases people search online to find your business. Then, you can incorporate those keywords in strategic places on your site like your title tags, headings, and body copy.
It is best to stick to long tail keywords rather than short tail keywords. Short tail keywords, like "plumbers" are highly competitive and generic. On the other hand, long tail keywords, which contain more than 3 words, can help you bring in more qualified leads.
When potential customers conduct searches, they aren't using short tail keywords like "plumbers." They are searching "plumbers in Harrisburg, PA" or "plumbing services in Harrisburg, PA."

Hear What It's Like to Work With WebFX!

"I have recommended WebFX to everyone that I talk to and will continue to do so. I can't stress enough how helpful WebFX is with helping us understand the SEO information and how it works."
Plumbing Company In New York
2. Focus on local SEO
As a plumber, you most likely cater to a specific area. When you utilize SEO, you want to ensure that your website appears in the results of people who can actually use your services.
If you type in your keywords and find that Google listings dominate the first page of results, it is best to utilize local SEO.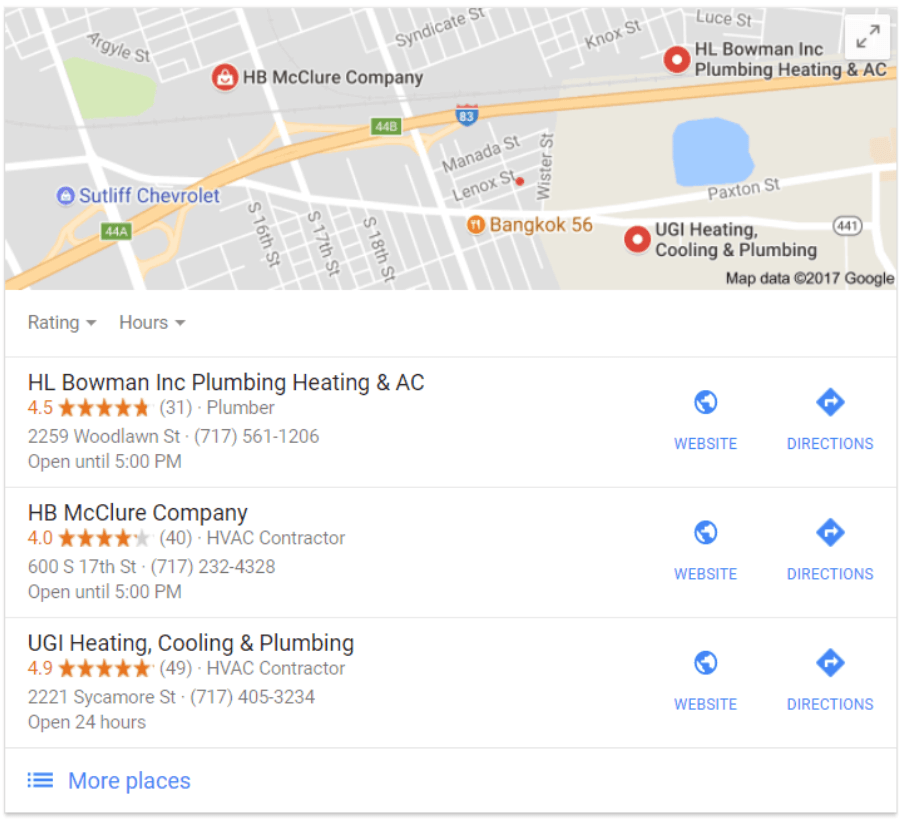 To start, you can claim your listing on Google Business Profile. This is a free service that you use to advertise your plumbing business.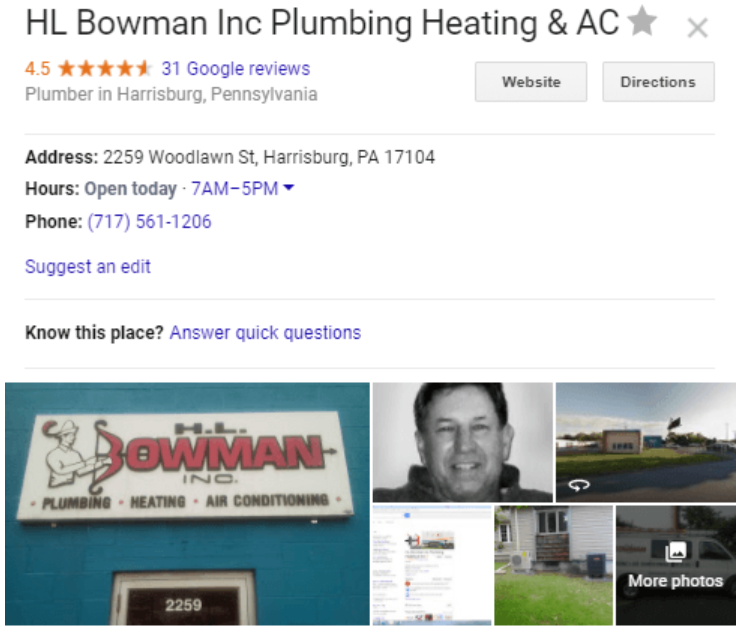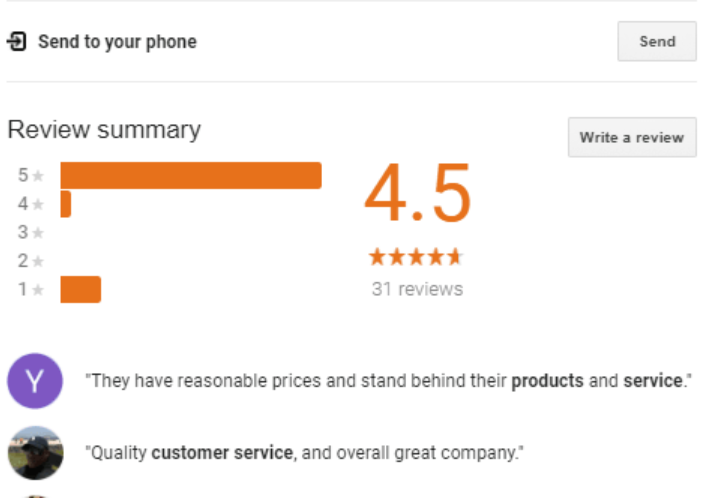 This listing provides important contact information, hours of operation, photos, and reviews of your business.
It is important to create this listing and fill it out with as much detail as possible because it may be the first thing potential customers see online.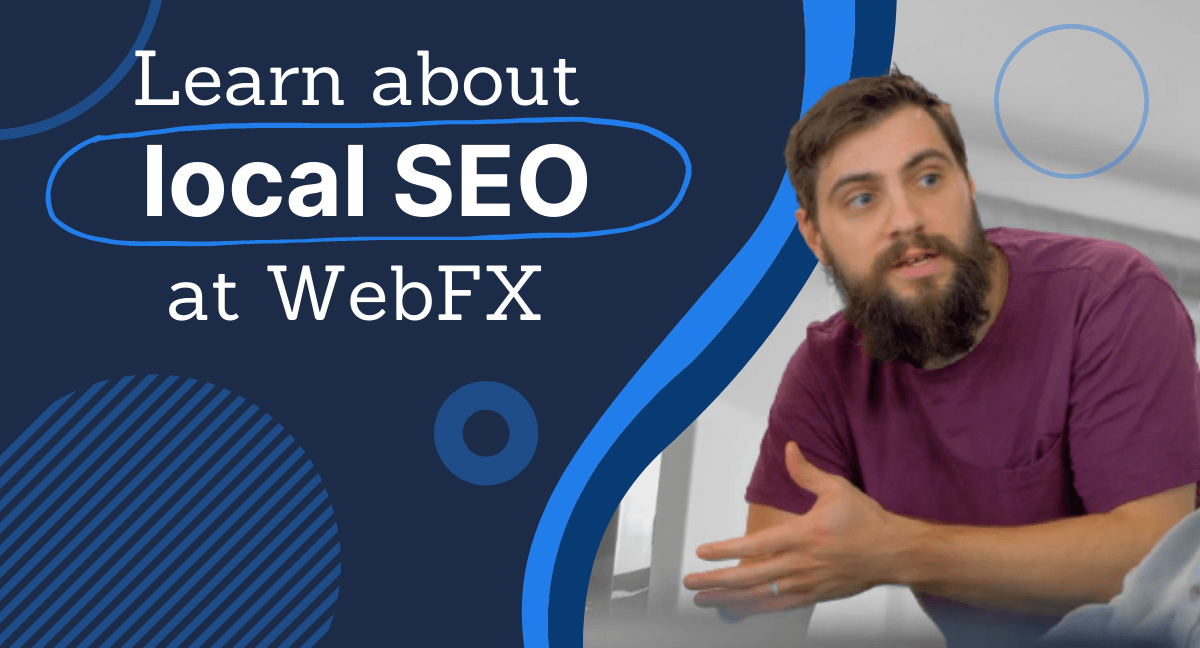 Along with photos, you can attach content to this listing. If you have a blog, videos, or infographics, this is a great place to link to them.
The reviews section is also critical. This is an opportunity for your business to interact with customers. You can comment appropriately on positive and negative reviews.
SEO is a great opportunity for your business. You can reach more potential consumers and gain more valuable leads by utilizing this plumbing advertising strategy
3. Pay-per-click (PPC)
Pay-per-click (PPC) is another method that your plumbing business can use. These are paid advertisements that appear at the top of the search results, above organic listings.
This method works on a bidding system. You select keywords you want to trigger your ads and set a max bid. If your bid is among the highest, your ad will appear at the top of search results.
The best part about PPC advertising is the ability to choose your budget. You set your maximum bid and will never pay over that amount or have to worry about incurring additional costs.
Another benefit of PPC is that you don't have to wait for results. SEO takes time, but you can begin earning qualified traffic from your PPC campaigns as soon as your ads go live. This is a great method to use while you are working on boosting your website's rankings organically with SEO.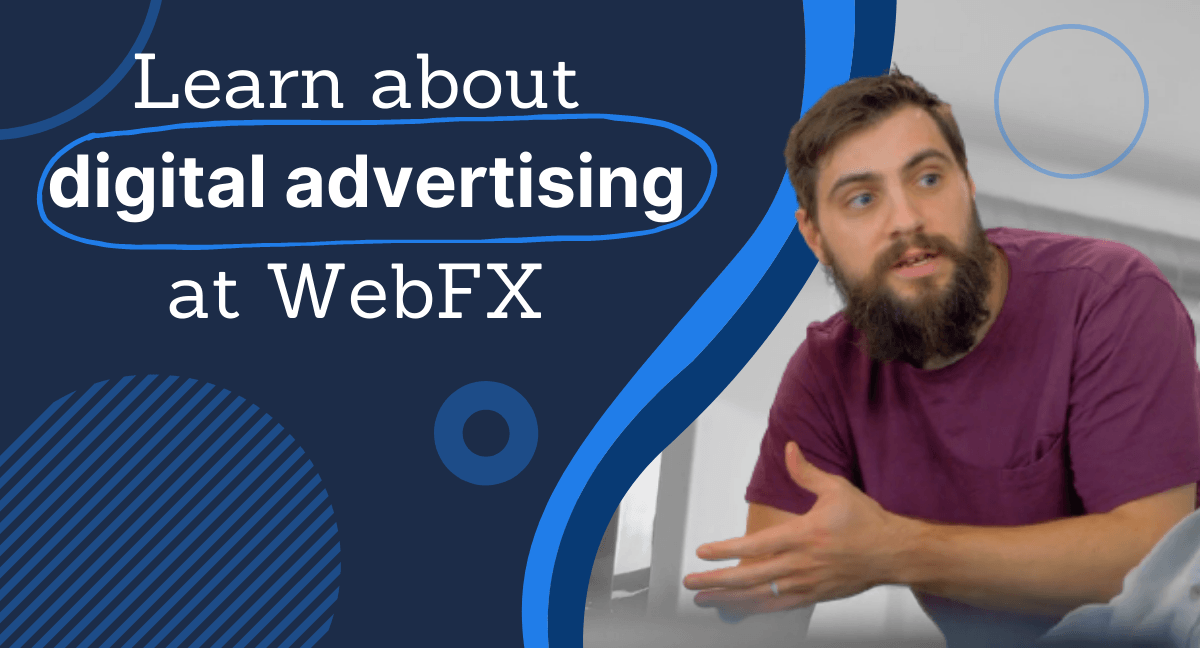 Besides traditional PPC ads, you can also use Google Local Services ads. These ads are exclusive to service providers that operate locally, like plumbers, contractors, and electricians. Even better, you only pay for these ads when a user contacts or calls your business.
This plumbing advertising idea is a great investment because it allows you to reach people who are most likely to become customers. In fact, PPC visitors are 50% more likely to buy than organic visitors.
PPC will benefit your business by attracting more consumers that are interested in your services. It enables you to track your progress and make changes if certain aspects aren't working. This flexible option is a great addition to your digital marketing strategy.
4. Email marketing
If you want to personally reach consumers that you know are interested in your business, email marketing is one of the best ways to do that. It can be a very effective method for developing relationships that encourage people to purchase.
First, you'll need to get people to sign up to be on your email list. It is best to refrain from buying an email list or emailing people without their consent. These won't be valuable leads for your business.
The best way to gain an email list is to include opportunities for people to sign up for an email. You can include an email signup bar in the header and footer of your website.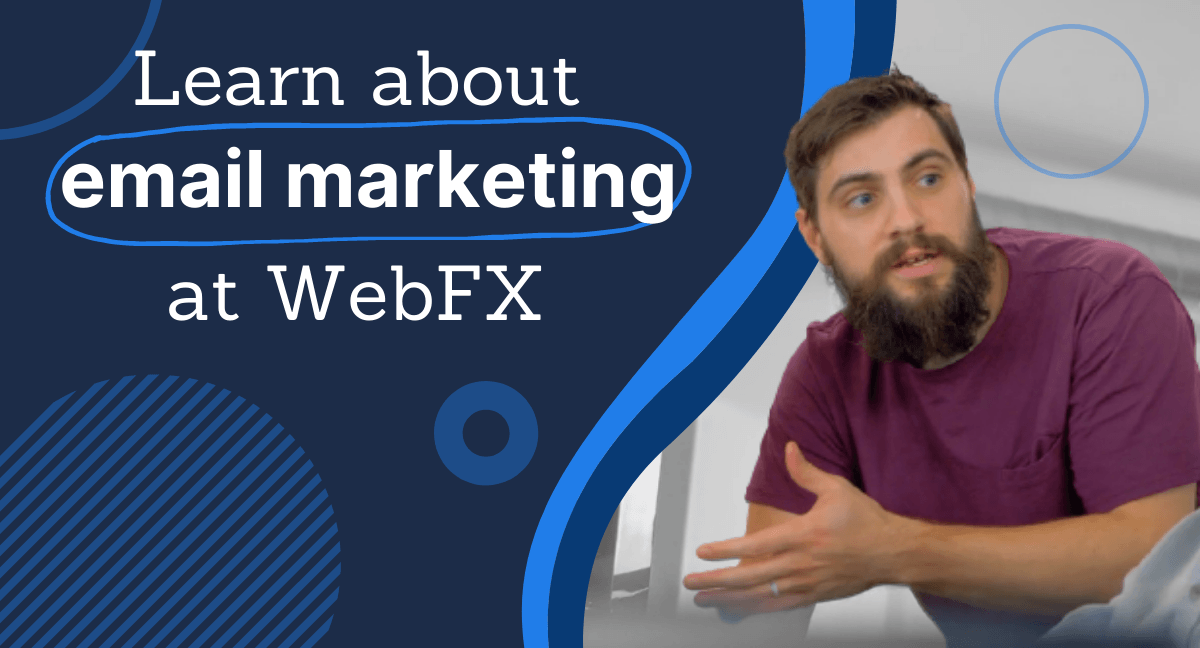 Pop-up e-mail sign-ups are effective too. If you encourage people to enter their email to receive a coupon or special offer, you'll entice them to join your email list!
Once you have their email, you can begin making your plumber advertising strategy. There are a few things you want to remember as you start sending emails.
Don't just send promotional emails
You aren't limited to only sending promotional emails. It is great to send emails about sales your business is having. These emails will peak your subscribers' interest, but you don't want promotional emails to be the only thing they get from you.
This is where content marketing can significantly impact your business. Your email content should contain valuable information that benefits recipients.
If winter is quickly approaching, your subscribers would find it useful to get information about how to prevent their pipes from freezing. You could write a blog or create a video and send it to your subscribers.
Think outside the box when you work on your email marketing strategy. You don't need to stick to promotional emails to get your subscribers' attention.
Create eye-catching subject lines
The hardest part about email marketing is enticing people to open your emails.
You can catch the attention of your subscribers by creating interesting subject lines. Your subject line will be what entices people to open your email.
There are different things you can use to entice people to open the email. Try stating the sale outright (e.g. "Get 20% off your next drain cleaning!") or coming up with a creative title.
It is also best to state outright what is in the email. Don't just say "Sale inside!" Specify the type of sale so users know if it is something they should open or not.
You need to use strong verbs. Strong verbs will indicate exactly what a person will expect in your email. Some strong words, like "send," "start," and "upgrade" work wonders for your email subjects.
There are dozens of subject line options at your disposal. It's up to you to pick the ones that work best for the content in your email.
Personalize your emails
A great way to catch your subscriber's attention is by using their name in the subject line. Personalized emails increase open rates by 41.8%. People are more likely to open these emails because they feel it will be tailored to their needs.
Email marketing is a great investment for your business because it has a great return on investment (ROI). For every $1 spent, you generate $38 in return. This is a great investment for your business that will help you generate more valuable leads.
5. Social media
If you don't have a social media presence, it isn't too late to start. Social media is a very effective way to reach more potential plumbing leads.
The most popular platforms for social media are Facebook, Twitter, Instagram, Pinterest, and LinkedIn. It is best to figure out which platforms suit your business best. You can figure out the best platform for your business by analyzing your target market to figure out which platforms they use the most.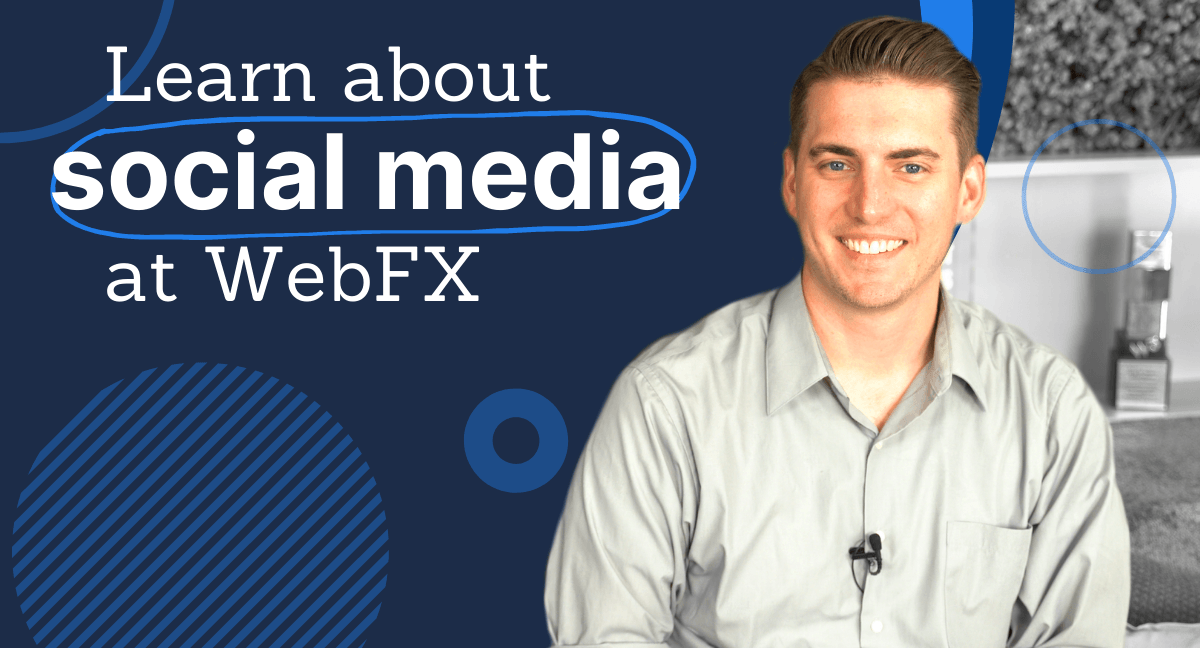 On social media, you can connect with your potential consumers. You can share content, answer questions, and address concerns. It is a great way for you to reach out to these consumers.
You can direct people back to your website and get them interested in your services. This is a great opportunity for you to connect with your target market.
Many social media platforms offer the opportunity to create paid advertisements. You can create Facebook advertisements that run similar to PPC ads. Twitter, Instagram, and LinkedIn each offer their own form of advertising services.
These platforms offer a great opportunity for your business to reach even more customers. Through the use of these networking sites, you can attract more traffic to your business' website.
Partner with a team of ecommerce masters!
WebFX campaigns have delivered more than 12,936,451 ecommerce transactions in the last 5 years
Read the Case Studies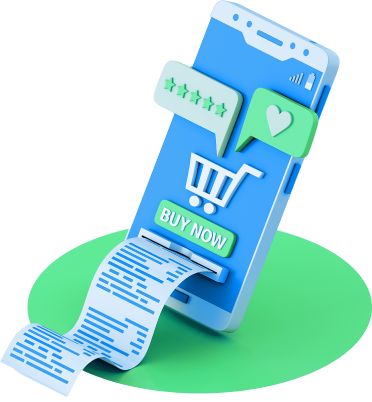 Get leads with plumber advertising
As a business owner, it is stressful to try to manage all aspects of your company. Advertising is something that is often neglected because it requires time and effort. You're already busy putting that time and effort into your business to serve your customers.
At WebFX, we can help you create effective advertising campaigns so you can focus on nurturing leads and growing your business. As a full-service digital marketing company, we offer SEO services, PPC campaign management, email marketing, social media marketing, and other services to fit the needs of your business.
We have more than 1020 satisfied clients. Our clients love the work we do because we create a unique plan for each business. You won't get a cookie-cutter plan!
With our transparent pricing, you will never be in the dark about the cost. We provide you with all the information and pricing for our services so you can make the best decision for your business.
Additionally, we offer a hassle-free customer relationship management (CRM) platform, Nutshell, that helps you learn more about your audience so you can launch highly-target ads. With our CRM for plumbers combined with our top-tier digital advertising solutions, you'll have everything you need to power growth for your company.
If you're ready to put your plumbing business on the map of the online world with digital advertising, give us a call at 888-601-5359 today to speak with a strategist. Or, contact us online to request a free proposal!
We look forward to working with you!
Earn a 20% greater ROI with WebFX