Deciding how much to spend on marketing, advertising, and your website can be difficult. Plus, your Internet marketing budget needs to be accurate for the coming year for your business to succeed. You can make decisions based on your gut, but how do you know if they're right?
Fortunately, our marketing calculator gives you a fast, easy, and FREE way to plan your online marketing strategy. Based on your criteria, we'll recommend the amount you should spend each month on SEO, PPC, link building, email marketing, and more. At the end, you'll see your recommended online marketing budget that can help grow your business.
Our calculator is designed to make it easy for you to start planning your Internet marketing strategy. A free Internet marketing plan can help you identify the areas you want to target specifically before moving forward. Whether you want to approximate a budget for the next quarter or start planning right away, a free Internet marketing strategy can help you get started.
Answer the questions below and our marketing calculator will instantly generate a monthly budget for you. Then read our detailed recommendations to learn why we think they're right for you. If you want more options for online marketing budgets, you can change your inputs in the marketing calculator at any time.
WebFX is one of the best in the industry, and with our transparent pricing, you'll always know what to expect. We have over 300 raving fans that were created because of our love for marketing, and we've driven more than 3 million leads. We can't wait to make that number grow by driving your business leads, too.
Need help executing your plan? Or do you want more information on custom Internet marketing budgets? Call one of our experts at 888-601-5359 or contact us online and we'll get you started.
Start by Building Your Custom Online Marketing Strategy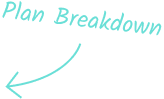 Not Sure What Some of the Terms in Our Online Marketing Calculator Mean?
Here's a quick summary of these marketing strategies and why we recommend them.
SEO
Search Engine Optimization (SEO) helps get your website found on Google, Bing, Yahoo!, and more. SEO refers to actively optimizing your website's content so that you rank better in searches for the keywords or phrases you choose.
LINK BUILDING
An important part of a website's SEO strategy, link building refers to the creation of links to your website from other high-quality, trustworthy websites. There are dozens of ways to build links, including creating viral content, guest posting on blogs, and through PR strategies like press releases and news articles.
WEBSITE REDESIGN
Is your website starting to look a little outdated? A website redesign can help make your site look fresh and new again. Redesigns can involve several levels of updates, from simply restructuring the homepage to creating new banners and graphics to changing the appearance of every page on your site.

INFOGRAPHICS
Infographics are a great way to both get your name out there and bring visitors to your site. Truly interesting infographics, which usually consist of data presented in a beautiful flowchart or graph, might be shared hundreds or even thousands of times – resulting in many new links back to your site.
PPC
Pay-per-click (PPC) ads are small text ads that appear around search results on major search engines like Google. PPC is often a very easy way to see a positive return on investment, and the ads can be as inexpensive as pennies per click.
COPYWRITING OR CONTENT MARKETING
Having great content on your website allows you to rank more highly than your competitors. By setting up a blog or posting interesting articles, guides, or whitepapers, your visitors will not only be entertained and inspired, but also more likely to convert.
COUPON PROMOTION
Everyone loves a great deal, and listing a coupon or special promotion online is one way to bring in interested buyers. Submitting your coupon to major coupon sites will give you high visibility, and may even bring back repeat customers!
EMAIL MARKETING
Email marketing is a fantastic way to build relationships between your brand and customers. By sending highly targeted emails with compelling calls to action, you can increase sales and grow your subscribers.
GOOGLE ANALYTICS
Google Analytics is a free tracking program that allows you to see traffic, clicks, conversions, and many other important statistics on your website. You can set up custom reports, set goals, and ultimately learn which pages or content pieces are more effective than others.
WEBSITE CALL TRACKING
Call tracking is one way that you can track the source of leads that reach you via a phone call. By setting up multiple phone numbers, you will be able to attribute leads or sales to different sources, and know where your new business is coming from.
SHOPPING FEEDS
Feeds like Google Shopping display products that are for sale either locally or on national websites. By submitting your products to these feeds, you are giving yourself another chance at getting your website in front of potential buyers.
LOCAL SEO
If you want your business to be found by those searching in your area, local SEO will help you get noticed. A local SEO plan involves the placement of key phrases relevant to your services and your location on your website. For example, we use the phrase "Harrisburg web design" for our local SEO campaigns.
WEBSITE CONVERSION ANALYSIS
Conversion rate optimization (CRO) refers to the process of ensuring that your site is built in such a way to encourage—not discourage—conversions. A conversion analysis will evaluate your web site for possible issues that may be driving away customers without you even realizing it!
Ready to Get Started?
Now that our digital marketing budget calculator has given you an idea of the services that are right for you, let us help you get started! This recommendation is based on your budget and the nature of your business, but WebFX can give you an exact quote to help you plan your marketing budget more effectively.
Ready to start your new Internet marketing strategy? Call us at 888-601-5359, or submit your information below and one of our experts will reach out to you. We can't wait to hear from you!
Call our friendly experts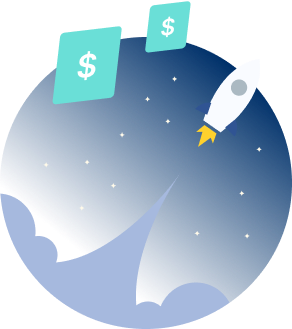 ×
Attention: WebFX does not conduct business or interviews over Skype, Google Hangouts, DM or any chat platforms and does not request banking information.
More info