Enterprise SEO Services: Simplify Your Corporate SEO
A large site introduces several challenges, from competing in competitive search results to improving existing rankings to building strategies that help your brand reach its long-term goals. At WebFX, we offer enterprise SEO services that ease the complexity of SEO, as well as drive the sales and revenue your brand demands.
Enterprise SEO Services Plans
Silver Plan
$11,500 / month
Up to 80 pages optimized

Up to 30 pages of new content

11 flexible monthly SEO consulting hours
Gold Plan
$15,250 / month
Up to 100 pages optimized

Up to 15 hours of SEO consulting

Advanced AI content analysis
Platinum Plan
$21,500 / month
Up to 150 pages optimized

Up to 45 assets

SEO audit and technical updates
Accelerate Your Sales and Leads With Enterprise SEO Services
Search offers enterprises a tremendous opportunity. With more than 90% of online experiences beginning with a search engine, top rankings in competitive search results allow your company to connect with consumers and business buyers looking to find (and make) their next purchase. The search landscape, however, isn't easy to dominate. Enterprise SEO is especially challenging, but it also provides more opportunity for enterprise companies. What is enterprise SEO? It involves strategies tailored to larger companies and websites that enable you to rank for highly competitive keywords with high search volumes.
With enterprise SEO services from an experienced agency like WebFX, you can win top positions in SERPs for keywords that are harder to rank for but also offer more potential value for your business. Our enterprise SEO services help your brand maximize its presence in search results. With a custom and data-driven strategy, your business can improve its visibility in relevant search results, reach its target audience, and drive sales and leads.
At WebFX, we offer more than 25 years of experience, plus exclusive access to one of the industry's leading AI and marketing automation software platforms, MarketingCloudFX. With billions in client results and hundreds of satisfied clients, we are the agency that businesses trust. Learn more about our corporate SEO services below. Or, call us at 888-601-5359 to chat one-on-one about your brand, SEO needs, and more.
"WebFX has sophisticated SEO processes and tracking, and I have been very pleased with their level of attention and service to our company."
Business Owner
FLOORING AND TILE COMPANY
WebFX Enterprise SEO Services
| Features | Silver | Gold | Platinum |
| --- | --- | --- | --- |
| Target pages optimized | Up to 80 | Up to 100 | Up to 150 |
| Full site technical audit | | | |
| Initial SEO web copy creation | | | |
| Keyphrase research & selection | Up to 250 | Up to 400 | Up to 600 |
| Implementation of approved technical updates | | | |
| Canonicalization + site unification analysis | | | |
| Schema markup review | | | |
| Custom monthly reporting | | | |
| Monthly AI content analysis reports | | | |
| Flexible monthly SEO consulting hours | 11 | 15 | 25 |
| Website page speed analysis | | | |
| Visitor intelligence and persona mapping analysis | | | |
| Dedicated Sr. SEO Specialist | | | |
| Dedicated SEO implementation strategists | | | |
| Custom content link development strategy | | | |
| Quarterly content marketing/CRO/linkbuilding assets | 21 | 30 | 45 |
| Proprietary AI-powered algorithm tracking tool | | | |
| Access to 500+ WebFX team members to support client strategy | | | |
| Custom quarterly content/link strategy | | | |
| Monthly Campaign Costs | $11,500 | $15,250 | $21,500 |
| | GET STARTED | GET STARTED | GET STARTED |
When should you upgrade to enterprise SEO services?
For many businesses, it's a huge step to move from traditional to enterprise SEO solutions. It's a celebration, too. Transitioning from standard to corporate SEO services highlights your company's growth, as well as its chance to reach brand-new levels of success.
If you're unsure whether you should invest in enterprise-level SEO, here are a few signs:
Your website ranks for 100's of long-tail keywords, which are three to four words
Your company relies on paid advertising to appear in search results for competitive keywords
Your website flops when it comes to ranking for competitive, short-tail keywords organically
In some cases, your business may find that your current SEO agency can't deliver on your expectations. They may, for example, specialize in traditional SEO. Appearing in enterprise-level search results is outside their capabilities and service deliverables, which is understandable.
Your company, however, needs to prioritize your success.
If you want to continue to grow, as well as leverage the benefits of SEO, then it makes sense to upgrade your SEO services to the enterprise-level. That way, you can start working towards appearing in those high-value, high-competition search results for your industry, products, or services.
What if your brand already works with an enterprise SEO agency?
In some cases, your company may need to rethink your partnership with an agency. They may, for example, fail to respond to messages, deliver services, or even ignore the goals your business wants to accomplish with SEO. Not to mention, your team may dislike working with that agency.
No matter your scenario, it's a decision that requires care and thought. You want to choose a service package that fits your needs and an agency that you trust with your site and your brand.
How our corporate SEO services make your business thrive
R.O.C.K.E.T for enterprise-level SEO
If you're curious about how our agency can help brands like yours grow, explore our R.O.C.K.E.T. approach to SEO. This graphic offers a sneak peek at not only our techniques but also our client experience.
Research
Research is the foundation for your SEO strategy. That's why your dedicated account team conducts a deep dive into your online presence. They assess your competitors, your website, and more to discover opportunities for your brand.
Do a deep dive into your offline and online competitors
Analyze your website, plus your server
Conduct an in-depth website audit
Optimize
Optimization is a critical component of any SEO campaign. Your dedicated account team prioritizes optimizations from highest to lowest impact, helping your business accelerate the effect of its SEO.
Wordsmith on-brand, eye-catching titles and meta descriptions
Maximize the usability of your site for users
Refresh your website's architecture for SEO best practices
Content
Your audience, as well as search engines, depend on content to learn and buy. As a part of our corporate SEO services, we develop original, compelling, and shareable content for your business. Content ranges from blog posts to guides to sales copy.
Write compelling, user-focused content optimized for search
Develop long-form copy (2000+ words) to attract and educate readers
Create original, informative blog posts that drive clicks and shares
Keywords
Keywords serve a pivotal role in SEO.
That's why your dedicated account team invests a significant amount of time researching and discovering valuable keywords for your brand. They also make it easy for your team to check-in on your rankings (if you like).
Complete a comprehensive competitor keyword analysis
Produce a keyword mapping report for your team
Implement advanced rank tracking to monitor your strategy
Earned media & links
Your content won't appear in front of users, bloggers, and journalists magically.
With our enterprise SEO packages, we help your content earn valuable shares, shout-outs, and traffic, which helps your organization improve its off-page SEO and achieve its ranking goals.
Promote your original content to leaders in your industry
Earn useful and relevant mentions of your business in the press
Create and launch viral marketing campaigns that push your company to the top
Testing
Companies that stay ahead test.
As your partner, our team will help your business maximize the performance of your site for users and search engines. We'll help you discover ways to improve your website, from your calls-to-action (CTAs) to your site design.
Assess the conversion path of users on your website
Audit and improve the conversion rate of your CTAs
Adopt ROI tracking to maximize conversion rate optimization (CRO) efforts
Why leading businesses choose our enterprise SEO packages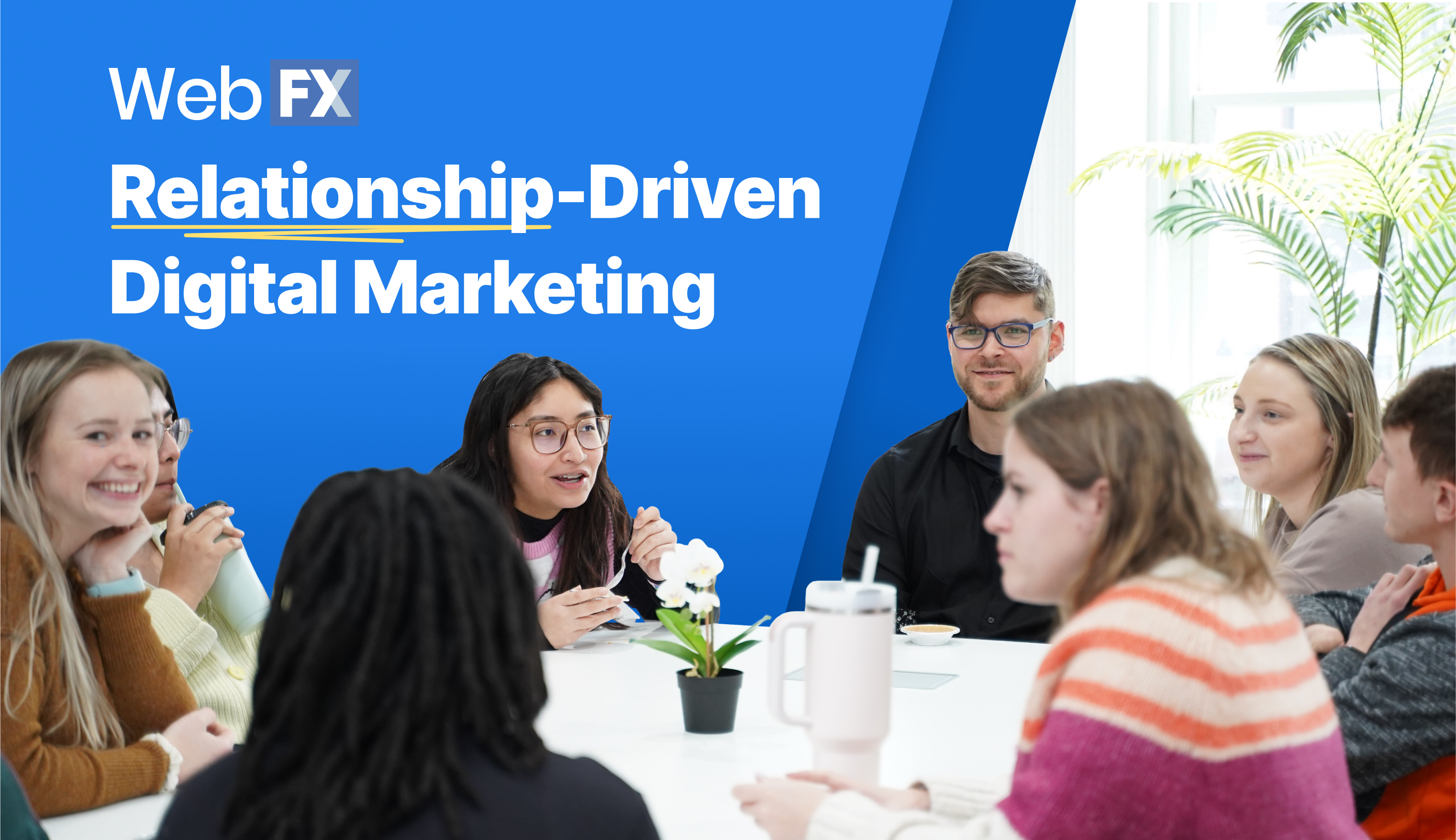 Large companies from a range of industries trust our team and choose our enterprise SEO packages for growing their businesses. While every company is different, many partner with WebFX for the same reasons, which include:
Our custom SEO strategies
Our focus on driving real results
Our pricing and reporting transparency
Our marketing automation and AI software
Our 4.9 rating on Clutch with 300+ reviews
Our industry-leading talent
Our commitment to educating clients
As your partner, you can trust WebFX to serve as an extension of your team and advocate for your company. We invest in your success and share in your accomplishments, which is why we dedicate ourselves to helping your business and your team achieve its most ambitious goals.
FAQs about enterprise SEO
Do you have additional questions? Browse our FAQ:
What is enterprise SEO?
Enterprise SEO adopts a more competitive and aggressive approach to traditional search engine optimization. With it, your business optimizes its site for keywords with a higher search volume and level of competition. In most cases, it will focus on short-tail versus long-tail keywords.
What are enterprise SEO services?
Enterprise SEO services — also called corporate SEO services — are SEO services for large-scale SEO strategies. These types of strategies target keywords with a higher search volume and competition level, while also working to maintain or improve existing keyword rankings.
How much do enterprise SEO services cost?
Most businesses spend $3000 to $10,000 per month. Companies can spend a significant amount on corporate-level SEO, with some organizations investing more than $20,000 per month.
What do enterprise SEO services include?
Most services usually feature the deliverables included with traditional SEO, including:
Custom strategy
Keyword research
Website audit and conversion analysis
Website copywriting
Keyword optimization
Universal SEO, which includes video, images, news, and maps optimization
Website audit updates or fixes
Quarterly earned media content
Reporting
Our enterprise SEO packages also include:
A dedicated account team of five or more members
A social media strategy
As a full-service enterprise digital marketing agency, we can also provide additional services to support your SEO initiatives. For example, many brands not only invest in SEO but also PPC, content marketing, social media advertising, and even voice search optimization.
Do enterprise SEO solutions include local SEO?
Every SEO solution varies, but most will include some core local SEO elements.
For example, ours come with universal SEO optimizations, which include optimizing your presence on directional applications, like Google Maps. Our local SEO services, however, take a more in-depth approach to local optimization.
Before your partner with an agency, review their plans to ensure you pick the best one for your brand. While an agency's corporate SEO services may not include local SEO, they can often incorporate those features into your service package.
When should a company move from traditional to enterprise SEO?
If your business uses traditional SEO services, you may want to transition if:
You're ranking well for hundreds of long-tail keywords
You're struggling to rank for competitive, short-tail keywords
You're looking to grow your online presence and revenue
It's also essential for your company to have the necessary budget for corporate SEO services.
How can I check my enterprise's SEO?
You can assess your company's SEO via an SEO audit.
Businesses can conduct an audit a few ways, including:
While an internal or tool-based audit may work well for smaller companies, larger companies benefit from a professional SEO audit. With a professional review, your organization can get immediate insight into your SEO strategy from experts.
If you invest in a professional SEO audit, prices range from $650 to $14,000.
How can I learn more about enterprise SEO services from WebFX?
If you'd like to get additional information about our enterprise SEO services, contact our team. Whether you're curious about what our packages include or how much they cost, our experienced strategists can answer all your questions.
You can reach us online or call us at 888-601-5359.
We foster and form long-term partnerships so that your business has long-term results.
Over 90% of WebFX clients continue partnering with us into year 2 of their campaign.
Hear from Our Happy Customers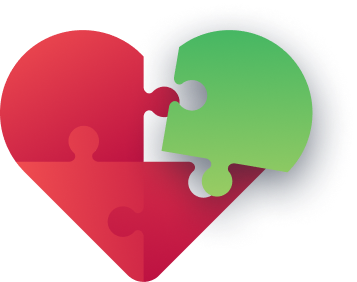 How different is enterprise SEO from traditional SEO services?
Enterprise and traditional SEO share the same goal: Improve your visibility in online search results.
Traditional SEO vs. enterprise SEO
Enterprise SEO
Targets short-tail keywords
Focuses on high-competition keyphrases
Includes a higher financial investment
Traditional SEO
Targets long-tail keywords
Focuses on low-competition, high-value keyphrases
Includes a moderate financial investment
These two SEO services, however, come with several noticeable differences, including:
Keywords
With enterprise-level SEO, your business takes a more aggressive approach to keyword targeting.
Traditionally, SEO strategies will target long-tail keywords. These keywords feature three to four words, as well as a lower monthly search volume and competition level. They also have a specific user intent behind them, which makes creating content for these users easier.

That's why long-tail keywords are excellent for small-to-midsized businesses (SMBs).
In comparison, with corporate-level SEO solutions, your organization focuses on short-tail keywords. A short-tail keyword features one to two words, a higher monthly search volume, and a more significant amount of competition.

For perspective, look at these examples of long- and short-tail keywords:
| Short-Tail Keywords | Long-Tail Keywords |
| --- | --- |
| "smoker" | "landmann smokey mountain electric smoker" |
| "wood smoker" | "weber smoker 22" |
| "best smokers" | "weber smokey mountain 18 vs 22" |
| "offset smokers" | "wood smoker for home" |
If your company's transitioning to enterprise SEO services (or already uses them), you probably rank for hundreds of long-tail keywords already. It's the short-tail ones that deliver a challenge, which is where SEO services for big businesses can help.
You can still maximize your presence in long-tail search results, but put more effort and energy towards short-tail keywords, which can offer a tremendous payoff by driving a significant amount of traffic, sales, and leads for your company.
Competition
Competition also separates traditional SEO from enterprise SEO.
If you're looking to appear in short-tail keyword search results, you can expect significant competition from other big brands. Search results for short-tail keywords generally feature companies that shoppers and business buyers recognize with ease, like Amazon, Salesforce, and Home Depot.
While that level of competition may seem intimidating to your business and team, an experienced SEO agency can develop a smart strategy for helping your company reach the top of those search results.
The amount of competition that comes with corporate-level SEO also encourages your agency and company to take a strategic approach. You want to invest not only your budget but also your time and effort into the tactics that offer the best return on investment (ROI).
As an example, your company may want to appear number one for the search, "sneakers."
While that kind of ranking may earn your team and agency bragging rights, it probably won't deliver the level of results you expected. In comparison, a page one ranking for "Adidas sneakers" may help you more.
Agencies (like WebFX) can help your business develop a strategy that provides the best ROI by filtering keywords.
For example, our corporate SEO services focus on keywords with less than 30 million results. In comparison, our traditional SEO services target keywords with less than one million results.
Budget
With 45% of enterprise-level businesses investing more than $20,000 into SEO per month, and the average SMB spending $1500 to $5000 each month, there is a clear difference between what companies pay for traditional versus corporate SEO.

Brands will often invest more in digital marketing services like SEO because of their size.
In comparison to SMBs, they have a more substantial amount of funds available for marketing and advertising. Not to mention, they're also competing with bigger companies, so they must invest enough to compete.
In some cases, an organization may want to rank for those competitive short-tail keywords, but not have the budget available for corporate-level SEO services. If this scenario describes your company's current predicament, focus on traditional SEO and maximize its benefits.
It's also vital to remember that only 45% of enterprise-level businesses spend upwards of $20,000 per month.
The other 55% spend varying amounts on corporate SEO solutions. The average cost of enterprise SEO services ranges from $3000 to $10,000 per month, which provides many thriving businesses the chance to take advantage of this type of SEO.
If you'd like to learn more about the differences between traditional and enterprise-level SEO packages, our experienced strategists can help. Contact us online or call us at 888-601-5359 to talk with one of our strategists about your business and SEO needs!
Custom enterprise SEO packages that drive your revenue up
At WebFX, our enterprise SEO packages drive real results for our clients.
In the past five years, we've helped our clients earn more than 7.8 million leads, 5.2 million phone calls, and $3 billion in revenue. Not to mention, we've managed over nine million transactions for our clients.
As your partner, we can develop a custom strategy that drives your revenue and rankings up.
Dedicated account team
Your business may feature hundreds of team members, but a personalized experience still matters to your clients. That's why we provide your company with a dedicated account team. Whether you're reviewing your monthly report, strategy, or goals, your account team is always there for you.
In most cases, your team will feature five or more team members.
Like your biggest brand advocates, our dedicated account managers take the time to learn everything about your business. They read about your products or services, browse your testimonials, and chat with your team to learn more about them and your company.
Your dedicated account team also works as a direct extension of your organization.
Google Partner agency
When you're searching for corporate SEO services, it's essential to choose not only a trusted and reliable agency but also one with a Google Partner certification. This certification (awarded by Google) demonstrates the agency's expertise, as well as its track record for delivering results for clients.
A Google Partner agency, like WebFX, can specialize in a few areas, including:
Search advertising
Mobile advertising
Video advertising
Display advertising
Shopping advertising
While these specializations focus on pay-per-click (PPC) advertising, they're a valuable trust signal when looking for enterprise-level services. That's because many agencies offering this level of service operate as full-service digital marketing agencies.
A full-service agency provides a complete, turn-key solution to online marketing and advertising. That means they offer not only SEO services but also PPC solutions, as well as content marketing, web design, and other core Internet marketing services.
Since their specializations encompass several areas, a Google Partner or Google Premier Partner certification emphasizes their expertise in SEO and can suggest that their success with digital advertising also extends to their other services.
At WebFX, we're an experienced Google Premier Partner.
Transparent monthly reporting
Transparency is a critical value of ours, as well as our clients.
When you choose our corporate SEO services for your business, you can trust our team to provide yours with monthly, easy-to-read reports. Depending on your plan, your dedicated account manager may deliver weekly updates.
With our transparent reports, your company can review your progress, as well as share critical details with business leaders. Plus, if you have questions, you're encouraged to ask your dedicated account manager and can trust they'll get back to you fast.
Custom SEO strategy
As your SEO agency, we provide your company with a custom SEO strategy.
Your dedicated account manager creates your strategy by looking at several factors, including your current rankings, competitors, and website. They also listen to your team to learn what you want to accomplish with SEO.
With MarketingCloudFX, our client-exclusive marketing automation software that features the machine learning power and artificial intelligence of IBM Watson, we can also use millions of data points from your industry to refine your campaign.
For your brand, it's the difference between making a decision "just because" or backing a decision with data. That approach can influence your ROI, as well as your sales, leads, and revenue numbers, which are critical to your short- and long-term success.
Proven results for enterprises
With more than 25 years of history and more than 200 SEO specialists, WebFX delivers results.
If we didn't, we wouldn't still be around.
Our commitment to helping our clients grow with custom, data-backed strategies, as well as our ability to adapt to search algorithm changes, led to us being named the number one SEO firm in the world, out of more than 14,000 other SEO agencies.
In the past five years, we've helped our clients achieve the following results:
$3 billion in revenue
7.8 million leads
5.2 million phone calls
12.9 million managed transactions
With our award-winning team, strategies, and technology, we can help your brand reach its goals for growth. Whether you're looking to increase leads, drive sales, or build brand awareness, you can trust WebFX.
360-degree SEO solutions
If you're familiar with SEO, then you know it encompasses a variety of areas, from web design to content. You must optimize every aspect of your site to succeed in competitive search results.
As a full-service digital marketing agency, we offer a complete, 360-degree solution for enterprise SEO.
For example, we feature a dedicated team of developers, copywriters, and graphic designers. That means your company doesn't have to partner with another third-party for site copy, website improvements, or custom graphics.
Instead, your dedicated account manager leads and oversees the entire process in-house.
It's simple, quick, and hassle-free for your team. You don't have to communicate with a range of providers or pass on information from one company to the next. Instead, you collaborate with one agency for all your needs and SEO initiatives.
Increase your revenue with enterprise SEO services from WebFX
As a successful brand, your company has a massive opportunity to grow, but you also have tremendous competition.
Search, as well as SEO, can help you. With an experienced agency like WebFX, your business can maximize the results of its enterprise SEO.
Discover how our enterprise SEO services, including our award-winning team, advanced AI technology, and proven strategies, can help your brand grow by contacting us online or calling 888-601-5359 to chat with an experienced strategist about your organization and goals!