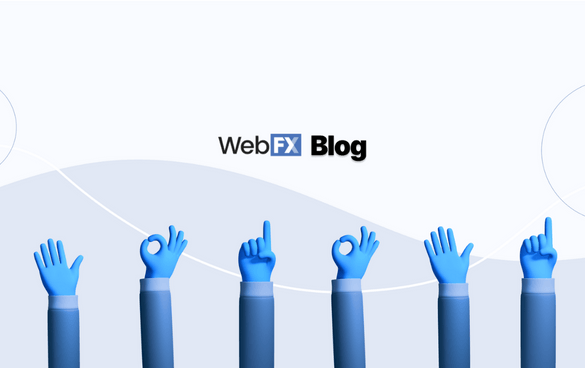 Learn
6 Tips for Choosing the Best Content Marketing Company If you've ever heard someone say "content is king," they aren't lying. Content creation is one of the best ways to attract potential leads to your site. View Our Digital Marketing […]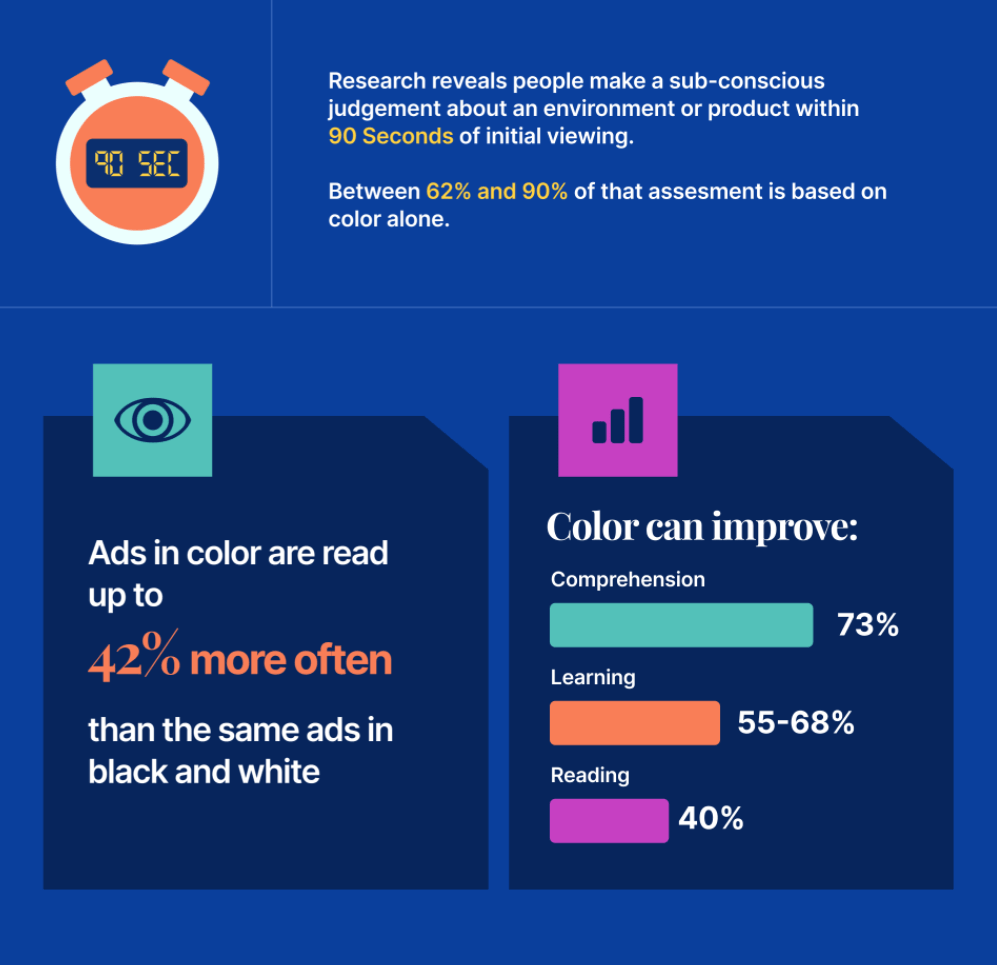 Glossary
What is an Infographic? Infographic Definition + 5 Examples Curious about the infographic definition? Ready to learn best practices for how to create an infographic that grabs attention? 65 percent of people are visual learners, and infographics are a great […]
Today's consumers turn to the Internet for all of the information they need, from quick tutorials to in-depth guides on subjects they want to learn more about.
With a strong content marketing strategy, you can reach your target audience as they seek information and show them that you're a leader in your industry.
If you want to learn more about content marketing, you're in the right place. On this page, you'll get an introduction to content marketing and links to free content marketing resources so you can learn more about the topics that interest you most.
What is content marketing?
Content marketing is a marketing strategy centered around creating content that is valuable to users who may eventually become your customers.
When you use this marketing method, your goal is to become a trustworthy resource that users can go to find answers to their questions. If the content you create proves to be helpful to users, you'll see more traffic on our site and, eventually, more leads and customers.
Why use content marketing?
Simply put, to grow your business! Content marketing is crucial to growing your business in today's Internet-focused age. Having a content marketing strategy allows you to:
Reach your target audience
Increase brand awareness
Convert interested site visitors into customers
Learn more about the basics of content marketing
Content marketing basics resources
Content marketing benefits resources
How to create a content marketing strategy
Want to create your own content marketing strategy? Follow these steps to get started:
Define your target audience
Determine who your target audience is by defining your audience's attributes. Note information like:
Demographics
Socioeconomic status
Buying habits
Interests
Hobbies
And more
Remember, the more you know your audience, the more personalized content you can create for them.
​​Consider the buyer's journey
The buyer's journey encompasses the stages your audience goes through that lead to them making a purchase. The three main steps of the buyer's journey are:
Awareness: During this stage, the person is just discovering they have a problem or need. As a result, they begin to research information or solutions.
Consideration: At this stage, the person considers their options and is trying to figure out which option will best fit their needs.
Decision: At this stage, the person chooses the company they think will best meet their need.
Brainstorm content topics
When generating ideas for content, remember to:
Keep your target audience in mind and think of topics that would interest them
Stick to subjects that relate to your industry
Focus on content quality over quantity
It's not about the quantity of content you create, but rather the quality. Creating high-quality content will provide more value to readers, improve your brand's reputation, and drive better results for your content marketing strategy.
Publish content frequently
You need to post content frequently to help users discover your business, drive traffic to your site, and keep up with competitors.
Ensure your site is user-friendly
Before posting content on your site, ensure it's user-friendly. If users can't find the information they are looking for quickly, they will leave your site. You can optimize your site by:
Improving your page speed
Making your site mobile-friendly
Using high-quality video
Ensuring your design includes white space
Breaking up text into smaller paragraphs
Using color wisely
Writing for humans, not search engines
Types of content
Here's a list of the most common types of content you can create for your business:
Blogs
Blogs are short, written content pieces that are usually about 1200 to 1500 words long and hosted on your website. Users can discover your blog posts via search engines, and you can also share your posts via channels like social media and email newsletters.
Videos
Videos are excellent for grabbing users' attention and providing information in a quick, easy-to-digest format. You can host videos on sites like YouTube and embed them on your website.
Considering creating video content? You can engage your audience by making different types of videos, such as:
Vlogs
Behind-the-scenes videos
Explainer videos
Animated videos
Interview / Q&A videos
Infographics
Infographics present information using visual elements such as charts and graphics. They enable you to explain concepts in a visually appealing way that makes them easier to understand quickly. Infographics are also easily sharable, helping you to reach more people.
Guides
Guides provide users with detailed instructions that educate them and enable them to take action.
Typically, guides are long pieces that may contain diagrams, illustrations, or additional related resources. When you create a guide, you are letting readers know you have a lot of knowledge in the subject area, which could convince readers to use your services.
More content marketing tips and ideas
Want more content marketing tips and ideas? Explore these free content marketing resources.
How to measure content marketing results
Measuring the results of your content marketing is crucial to ensuring you get the most out of your efforts. Tracking results allows you to see what's working and what isn't so that you can improve your strategies.
In addition to tracking your return on investment (ROI), you'll want to track various metrics that relate to the specific goals of your content marketing campaigns:
A few examples of goals and metrics to track from them include:
Goal 1: Brand awareness
If your main goal is to increase the number of people who know about your brand and understand how it's defined, you'll want to track metrics like:
Website traffic
Page views
Video views
Unique visitors
Goal 2: Engagement
If you want to increase the number of users who interact with your brand online, such as on social media, track metrics such as:
Goal 3: Lead generation
Another common goal is to generate leads — users who express interest in your business and are likely to become customers. Metrics to track for this objective include:
Form completion
Content downloads
Email subscribers
Blog subscribers
Goal 4: Sales
If the main goal of a campaign is to directly increase sales, track metrics like:
Measuring the metrics that affect your bottom line.
Are you interested in custom reporting that is specific to your unique business needs? Powered by MarketingCloudFX, WebFX creates custom reports based on the metrics that matter most to your company.
Leads

Transactions

Calls

Revenue
Learn More

Learn more about measuring content marketing results
Content marketing analytics resources
How content marketing works with other digital marketing methods
How does content marketing fit into your overall digital marketing strategy? It works incredibly well with various other marketing methods, and using content marketing together with other strategies can improve your marketing's overall effectiveness.
Your content can rank in search engines, enhancing your search engine optimization (SEO) efforts. You can also share your content via various channels, including social media and email newsletters.
To learn more about how content marketing works with other digital marketing methods and fits into an overall marketing strategy, take a look at these content marketing resources.
Outsourcing content marketing
One of the best ways to get the most value from your content marketing is to partner with a professional content marketing agency.
Content marketing agencies have extensive knowledge, experienced teams, and advanced tools they can use to create and implement your content marketing strategy.
Because of these advantages, content marketing companies can:
Get optimal results quickly
Improve your ROI
Save you time so you can focus on other areas of your business
What services do content marketing agencies offer?
Most content marketing agencies provide a wide variety of services spanning the entire content marketing process. Agencies can:
Develop a content strategy
Create and optimize content
Promote and distribute content
Measure content performance
Use data to improve strategies
The best content marketing agencies create custom plans that meet your business's unique needs because they understand that no two companies are alike. To develop these custom strategies, they take the time to get to know your business and your goals.
A good content marketing agency will focus on driving meaningful results for your business rather than just producing content. They'll align their strategies with your objectives and continually refine your campaigns to improve their results.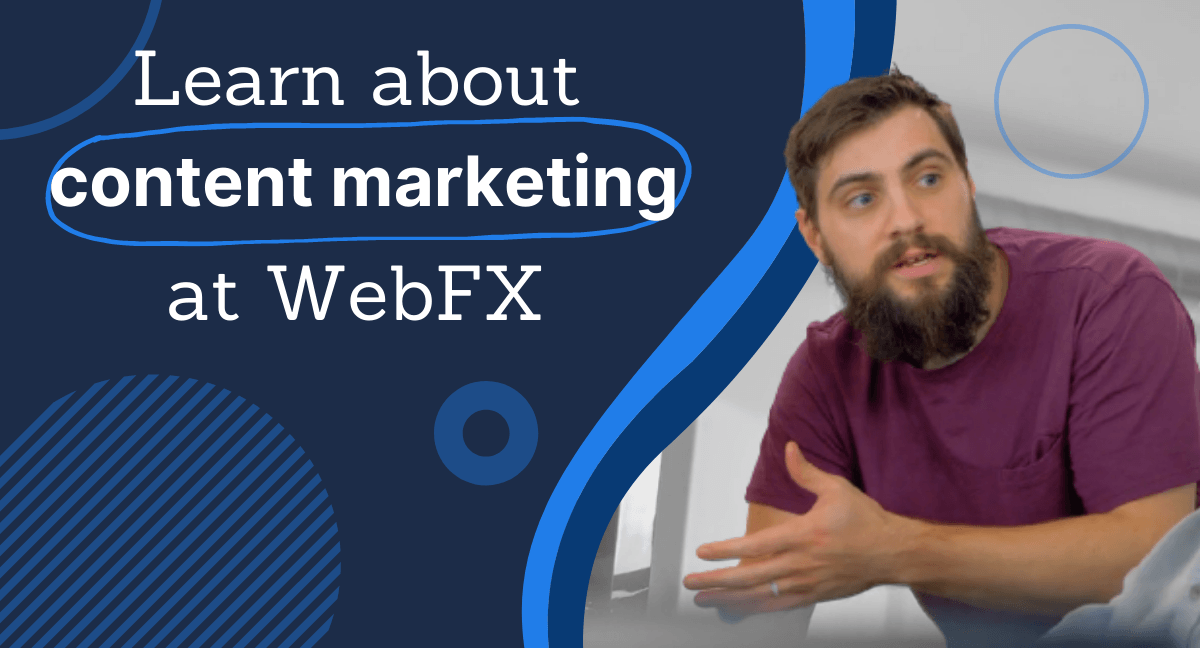 Learn more about outsourcing content marketing
Content marketing agency resources
Content marketing pricing resources
Our content marketing services
Additional channels and strategies
Learn more about content marketing
Want to learn more about content marketing? Join more than 200,000 smart marketers in subscribing to our email newsletters for the latest tips and advice!
If you're ready to get started with a custom content marketing strategy for your business, contact us online or at 888-601-5359. Our team of 500+ digital marketing experts is here to help.