PPC Resource Hub: Grow Your PPC Knowledge
In our digital age, it's more important than ever to make your business stand out. If you're trying to market your company, you should know about pay-per-click (PPC) advertising. PPC can be complicated, so if you're not sure where to start, no worries! Continue reading to learn more about PPC marketing and for some great PPC advertising resources!
Learn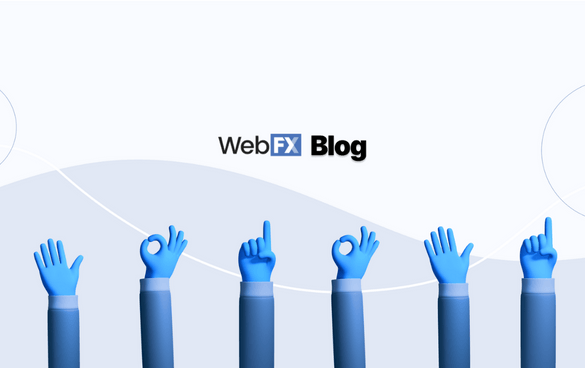 How to Boost Conversion Rates with Remarketing When you create an online marketing campaign, the ultimate goal is to get people to convert. You want people to see your advertisement and immediately become customers. The fact of the matter is […]
What is pay-per-click (PPC) advertising?
What is PPC? If you've ever been on Google or Bing, you've probably seen it!
Pay-per-click advertising, commonly referred to as PPC, is a type of digital advertising where a company pays to have its website shown on the search engine results page (SERP). The organization then pays for each person who clicks on the ad.
Where is PPC advertising available?
There are plenty of ways to advertise a business online in 2021. The most common PPC advertising platforms are popular due to their ease of use and high traffic. Still, it can also be beneficial to explore PPC advertising on lesser-known platforms.
Check out this list to see where your business can use PPC advertising:
Google Ads
Not surprisingly, Google is the most commonly used platform for PPC advertising, likely because Google is overwhelmingly the most popular and widely used search engine in the world.
Google's advertising platform Google Ads is relatively easy to use, especially for those with marketing backgrounds. The almost four billion Google searches per day make advertising on Google and reaching your target market a smart decision.
Microsoft Advertising
Microsoft Advertising, also called Bing Ads, is an excellent alternative to Google.
Of course, because Google gets more widely used, Bing doesn't have nearly as many searches. However, Microsoft Advertising can offer lower costs, though less traffic volume. If you know your target audience, however, you can use Microsoft Advertising to your advantage.
Social media
Because of its growing popularity, social media is an excellent resource for advertising.
Facebook and Instagram are two of the most popular social media platforms globally, making them a great option to start with PPC advertising. Even better, through Facebook's Instagram integration, advertisers can create one ad to run on both platforms.
How does PPC advertising work?
PPC advertising works by matching Internet users' searches with keywords targeted by the ads.
The company then pays for each person who clicks on the ad and gets led to the company's website. This way, your company isn't being charged every time someone simply looks at the ad and continues to scroll.
PPC must get set up through an ad platform, like those mentioned above, and there are several requirements for creating ads. The advertiser sets a baseline bid amount, which can get adjusted later for specific keywords or search queries that they anticipate will drive revenue.
Why use PPC advertising?
What attracts so many people to PPC advertising? Why use it in your marketing?
It's simple: Pay-per-click advertising is a relatively easy and quick way to get your business's name out there. Compared to other marketing or advertising methods, PPC is straightforward and easier for non-advertising professionals to understand.
Business owners or employees without marketing experience can manage PPC campaigns, but for higher engagement and a high return on investment (ROI), it's recommended you hire a pay-per-click agency.
What are the benefits of PPC advertising? Besides being quick and easy to use, PPC is great for targeting specific customers or audiences, capturing sales faster, and adapting to changing search trends.
How to get started with PPC marketing
So, how can you get started with PPC advertising?
If you're ready to try it for yourself, go ahead and start an account on one of the recommended platforms, like Google Ads. Note that you will have to enter your credit card information before you do anything else.
If this is your first time researching PPC, review the ad network's documentation before launching your campaign, like on how to set up a campaign, adjust targeting settings, upload creatives, and more. You don't want to spend money before you're ready accidentally.
6 tips for managing a successful PPC campaign
How do you manage a successful PPC campaign?
Here are some great tips for earning more revenue from your PPC ads:
1. Conduct keyword research
In addition to completing keyword research when you first begin your campaign, it's necessary to continue adding and removing keywords based on current trends, competitor actions, and your company's products and services.
With this tactic, you can ensure your campaign is staying relevant with users' searches.
2. Check your quality score
If your quality score is too low, Google and other search engines may stop it from matching with searches altogether. Check the quality of your ads every so often and work on ways to improve your ads, like by improving your landing page's relevance to users.
3. Monitor your results
How can you improve your campaign if you're not monitoring it? An easy way to make sure you're getting the best results for what you're spending is to look at your campaign data and adjust your ads based on what you see, like every week.
4. Run A/B tests
A/B testing can help you determine what is (and isn't) working well for your PPC ads. Figure out what can be improved, make the changes, and repeat the process! This method can greatly impact the success of your PPC ads.
5. Check landing pages
Make sure your landing page is relevant to the search, and more importantly, up and running! The way users perceive your landing page is an essential factor in the success of advertising. If you don't have a user-friendly website, your ads won't drive revenue.
6. Add negative keywords
Negative keywords are a hidden gem of PPC advertising because they prevent your ad from displaying in searches that aren't relevant, like for a "free" product. They can be almost as effective in the success of your PPC campaign as your targeted keywords.
Learn how to earn more revenue from PPC
Are you ready to get a higher ROI from your PPC campaign? Get industry news, tips, and tricks, and more from our team of more than 450 industry experts by signing up for WebFX's newsletter today.
Or, if you're looking for all-in-one PPC management, check out our PPC plans!
PPC Basics
PPC FAQ
PPC Platforms
PPC Tips & Best Practices
Additional Channels and Strategies