SEO Services from WebFX: Turn Traffic Increases Into Revenue
WebFX is the best SEO services company in the world — and we have the track record to prove it. With our search engine optimization services, you get a custom strategy, world-class technology, and an elite SEO team. We focus on driving revenue for our clients, and we provide all of the services and technology your business needs to grow with SEO.
Explore SEO Service Plans
We know that when it comes to SEO, one strategy doesn't fit all. At WebFX, our team uses our own expert analysis along with your unique company's needs, industry, current SEO performance, and goals to craft a customized SEO strategy tailored specifically for your business. If you're ready to start creating your personalized, revenue-driving SEO strategy, contact us today!
Silver Plan
$2,500 / month
150 keyphrases optimized

30 pages optimized

6 content, outreach, UX, or CRO assets per quarter

8 custom dashboards

Phone call, lead, and revenue tracking dashboard
200 keyphrases optimized

40 pages optimized

12 content, outreach, UX, or CRO assets per quarter

8 custom dashboards

Phone call, lead, and revenue tracking dashboard
Diamond Plan
$8,000 / month
300 keyphrases optimized

60 pages optimized

24 content, outreach, UX, or CRO assets per quarter

10 custom dashboards

Phone call, lead, and revenue tracking dashboard
SEO Services That Grow Traffic and Increase Revenue
If you're looking for serious business growth, SEO, or search engine optimization, is the strategy for you.
What is SEO? SEO is a digital marketing strategy that helps your website appear in relevant search results in search engines like Google, bringing more qualified traffic to your website. It involves various techniques, from using keywords on your pages to earning links to your site.
A custom SEO campaign from WebFX provides an all-in-one solution to SEO (on-page SEO, off-page SEO, and technical SEO), so your most valuable audience finds you online without you investing hours of work.
Your SEO service plan can also leverage MarketingCloudFX, our revenue acceleration platform that uses billions of data points — combined with our decades of experience — to deliver actionable insights that drive revenue.
With more than $3 billion generated in revenue for our clients over the past five years, MarketingCloudFX and our award-winning team of SEO experts are a winning combination for website SEO services.
Are you ready to start driving revenue from organic search?
Contact us online to chat with an experienced strategist from our SEO team about not only improving your company's search engine rankings, but also earning more revenue from them.
"We have been very pleased with the SEO service we have received from WebFX thus far. Even though it has only been a very short time since SEO has started, we can already see a positive move in our page rank. We would recommend WebFX's SEO services to anyone looking to increase their web exposure."
Manager
JEWELRY COMPANY
WebFX SEO Services
We develop customized strategies for every business we partner with, but the deliverables in our pricing table give you a glimpse at the depth of service our SEO team provides.
Optimizing for organic search encompasses a range of SEO techniques, and our SEO marketing agency leverages each one to help your business to grow and thrive among your competitors.
Find the perfect SEO services plan for your business today!
Features
Silver
Gold
Platinum
Diamond
Enterprise
Number of keyphrases optimized (Keyphrases with less than 1M results)
Up to 150
Up to 200
Up to 250
Up to 300
Custom
Pages Optimized
Up to 30
Up to 40
Up to 50
Up to 60
Custom
Technical Website Analysis & Opportunity Report
Custom
Keyword research & selection
Custom
Keyword mapping to target pages
Custom
Title Tags & Meta descriptions
Custom
Robots.txt optimization
Custom
XML sitemap creation & submission
Custom
Quarterly Earned Media Content Assets – Content, Linkbuilding, Consulting, or CRO Assets
6 Content, Outreach, UX, or CRO Assets
12 Content, Outreach, UX, or CRO Assets
15 Content, Outreach, UX, or CRO Assets
24 Content, Outreach, UX, or CRO Assets
Custom
Google Business Profile optimization (if needed)
Custom
Information architecture audit
Custom
Canonicalization analysis
Custom
Initial external link analysis and disavow
Custom
Link redirect audit
Custom
Internal linking restructuring & optimization
Custom
Duplicate content analysis
Custom
Header Tags Optimized (Ex. H1s)
Custom
Setup of website sitemap
Custom
Image optimization
Custom
Custom 404 error page setup and optimization
Custom
Schema Implementation (JSON-LD)
Custom
Google Analytics setup w/ conversion tracking
Custom
Google Analytics traffic analysis
Custom
Google Data Studio Reporting Dashboard Setup
8 dashboards
8 dashboards
10 dashboards
10 dashboards
Custom
Initial visitor profile report
Custom
Ongoing quarterly keyword ranking reporting
Custom
Ongoing monthly traffic, goal & CPL reporting
Custom
Ongoing user experience reporting (bounce rate, device category, etc.)
Custom
Ongoing quarterly competitor conquest reports
Custom
Keyword rank checker access with weekly updates (if requested)
Custom
Ability to check location data accuracy across 40+ local directories
Custom
A/B Testing of SERP title & description to improve clickthrough
Custom
Notification of new reviews (major review platforms)
Custom
CalltrackerFX access
Learn more
Leverages

Leverages

Leverages

Leverages

Custom
Analyze your leads to project the # of leads competitors receive on a monthly basis
Custom
Predict your and your competitors' market share on a monthly basis
Custom
Competitor intelligence login to view competitor data
Custom
LeadManagerFX access
Learn more
Leverages

Leverages

Leverages

Leverages

Custom
CompanyTrackerFX access
Learn more
Leverages

Leverages

Leverages

Leverages

Custom
ContentAnalyticsFX access
Learn more
Leverages

Leverages

Leverages

Leverages

Custom
Dedicated Internet Marketer
Custom
Online Project Management Platform
Custom
450+ SMEs behind campaign driving results
Custom
Website conversion analysis implementation
Custom
Custom
Custom
Custom
Custom
Initial campaign investment:(Two month duration)
$7,750
$12,750
$15,750
$18,750
Get Quote
Progressive monthly optimization:(6 month commitment – Subsequent 4 months)
$2,500
$5,000
$6,500
$8,000
Get Quote
GET STARTED
GET STARTED
GET STARTED
GET STARTED
GET STARTED
Our Tech-Enabled SEO Process
Here's a look at our SEO process, which has driven over 7.8 million leads and more than $3 billion in revenue for WebFX clients.
Our R.O.C.K.E.T process includes six elements:
Research
Optimize
Content
Keywords
Earned media & links
Testing
Keep reading to discover how our SEO marketers will improve your online presence, lead generation or sales efforts, and revenue numbers.
What do our SEO management services include?
SEO is one of the best online marketing strategies to help your business improve its online presence, attract more traffic to its site, target qualified leads, and earn more conversions and revenue. That's why SEO is a critical part of a successful business model.
However, SEO is more than just one strategy.
In fact, SEO is an umbrella term for many smaller techniques that work together to improve your Google ranking (or rankings on another search engine) to create an effective conversion and revenue-generating machine — your website.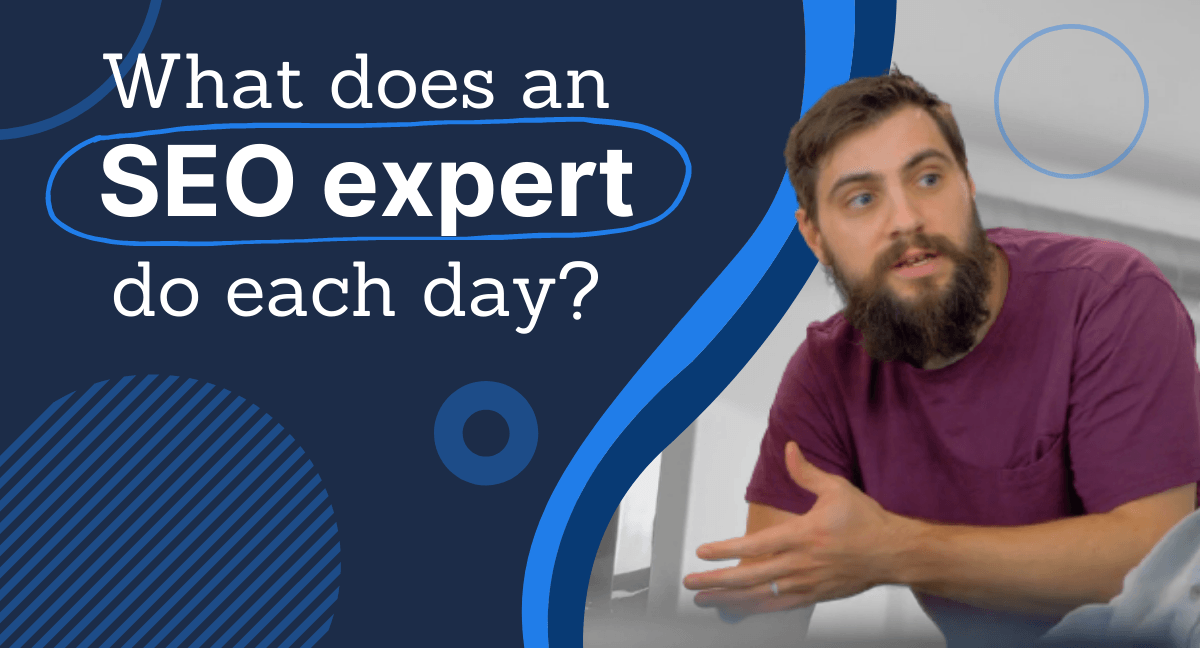 Let's talk about some core SEO strategies that we use in SEO campaigns to optimize websites, including:
Website SEO audit
A website SEO audit serves as the foundation of your SEO plan.

Auditing your site allows your dedicated SEO expert to discover areas of improvement, as well as opportunities for your SEO strategy. That's why our SEO specialists start with a technical SEO audit before building your plan.
As a part of your SEO audit, your dedicated account manager will look at the following:
For the best results and insight into your website, our SEO team uses a variety of SEO tools. With these resources, we can take a multi-pronged approach to your website SEO audit and provide your organization with a competitive SEO strategy.
Keyword research
Without keyword research, you won't rank or appear in the search results that have the highest chance of reaching your target audience. With any online marketing strategy, including SEO, it's essential for your business to tailor your efforts to your ideal client or customer.
That's why keyword research is critical to a successful SEO strategy.
It helps your company reach potential clients or customers by adapting to how they search. In your content, like a blog post or sales page, you use the keywords, phrases, or language that your audience does, which optimizes your content and persuades users that your company understands their needs.
For your company, that translates to phone calls, store visits, purchases, and more.
What is keyword research, though?
Keyword research is the process of investigating the search volume, competition, and cost per click of keywords that mean a lot to your business and your industry. As you conduct keyword research, you'll be able to gain valuable insights into which terms you should use in your title tags, content, and more.
Using these key terms in important locations on your website will help you rank highly for those key terms in search engine results pages, which is a great way to get more site traffic, and ultimately convert more customers.
Content creation and implementation
Content is what ranks in search engines, so without it, an effective SEO campaign is nearly impossible.
Content creation is based on your keyword research and includes the terms that you deem to be the most important to your business and industry. Whether you operate your business online or offline, you can use content to reach and convert your target audience.
There are many kinds of content, from blog posts to online guides, and all are beneficial to your website.
For example, a manufacturing SEO strategy may use blog posts to reach business buyers in the early stages of the buying funnel and online guides for buyers in the later stages. With content, companies can target every stage of the buying funnel.
Here are some of the most popular kinds of content and how they can benefit your site visitors.
Blogs: Google loves fresh content, so naturally, blogs are a great option since you update and add to them often. Blogs are usually short pieces of content, around 1000 words or less, that give personal insight into an industry-related topic. People love to follow blogs because they contain helpful tips and personalized information for your target customers.
Service pages: Service pages are pages on your website that detail the services you offer. These are beneficial because potential clients love to read about what they're getting before they commit. Your service pages are a great place to inform visitors about what's included in each of your service offerings, pricing for those services, and more.
Product pages: Much like service pages, product pages give descriptions and images of the products that you offer. These pages inform users about the specific items that you sell and include information like dimensions, color availability, size availability, ingredients or materials, etc. These pages are important because they can really make or break sales depending on the information you provide.
Longform content: Longform content is content that is over 2000 words long, and it provides lots of useful, beneficial content to readers about topics related to your industry. For example, if you run a manufacturing business, you could write a longform article about a specific kind of material you use. The point of longform content is to be an extensive look into a detailed topic and provide the only resource a user should need to fully understand that subject.
With compelling and optimized content, plus specific keyword targeting and a dedicated SEO expert, WebFX can give your business a competitive SEO plan that provides a consistent source of revenue for your company.
On-page optimization
On-page SEO is an essential part of all SEO strategies. Whether you're looking to appear in Google searches (or search results on other search engines, like Bing or Yahoo!), you need to optimize your site for on-page SEO factors.
For some background, on-page SEO refers to performing SEO on your website.
That means you're focusing on factors like the content, speed, and design of your webpages. SEO strategies can also target off-page SEO features, which our SEO packages do. You can learn more about off-page factors on this page or explore our beginners guide to SEO.
Now, as your SEO service provider, we take a 360-degree approach to on-page SEO by focusing on:
These are just three of the many on-page SEO tactics our digital strategists use to optimize your website as a part of our SEO marketing services. If you're interested in learning more, check out our on-page SEO or download our handy checklist for on-page SEO!
How to choose the best SEO management company
There are several qualities that you'll find in the best SEO companies. When you're comparing SEO agencies, it's critical for your team to think about these features because search engine optimization is a long-term strategy. You want an experienced partner, not someone just selling SEO for a quick buck.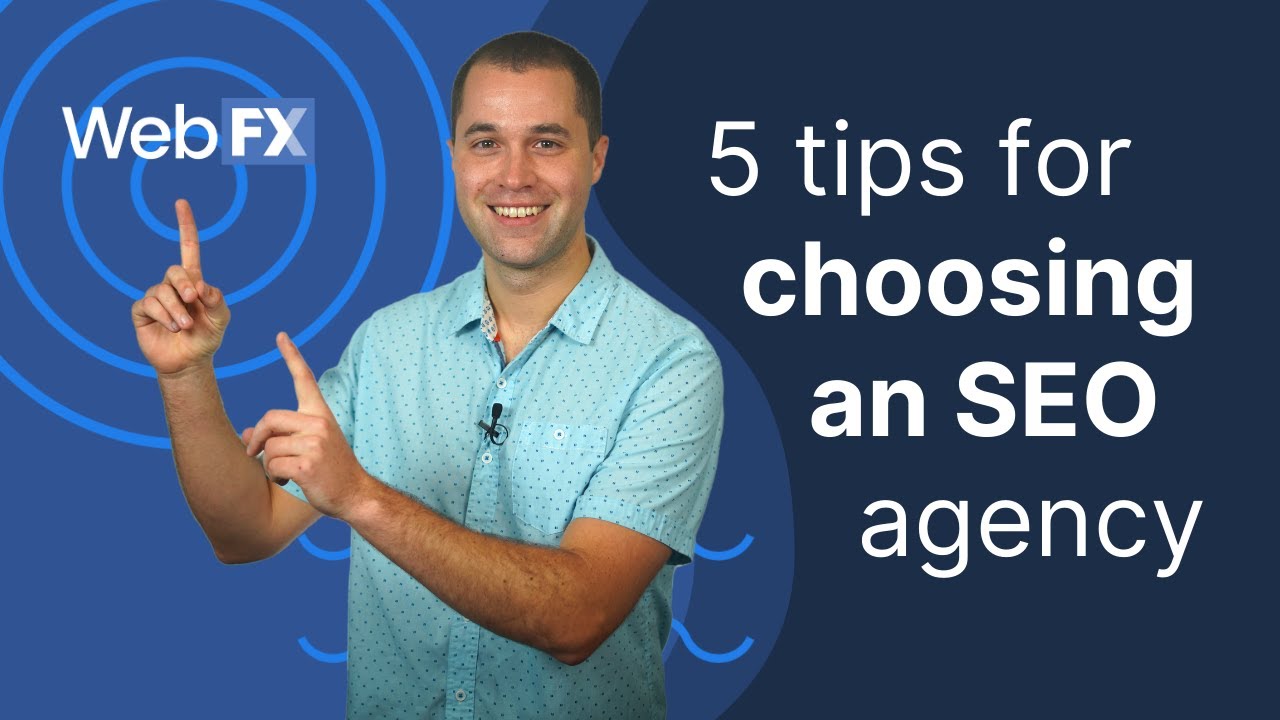 As you start your search for search engine optimization services, keep in mind these must-have features in an SEO service provider:
1. They're transparent
When it comes to services that help you manage SEO, you want an agency that will be transparent about the process from start to finish — starting with their pricing. Whether you're a small local business or brand-name international company, you want an SEO company that's open and honest.
You'll want to find an SEO management company that provides prices up-front on their website. This saves both parties time in the long run, and will give you a good idea of whether or not the agency is a good fit in terms of budget. This is also an agency's way of weeding out clients that might not be able to afford their services.
2. They have over 100 testimonials
Testimonials are a way for previous clients to tell potential clients about the wonderful experience they've had with an agency. They come directly from real clients who have worked with an SEO company before, and they act as votes of confidence for the company.
They also shed light on that SEO agency's online reputation.
If an SEO service provider has less than 100 testimonials, they may not have been in business long enough to know how to provide amazing results for their clients, or they might not provide high-quality work when it comes to their managed SEO services.
Either way, you should consider working with an SEO management company that has over 100 testimonials on their website.
Did you know that WebFX has over 1000+ client testimonials from satisfied customers? Just browse our testimonials to see what other business owners, marketers, and companies say about partnering with our team of SEO specialists.
3. They have an extensive trophy cabinet
A surefire way to know whether or not a company provides amazing services is to check out their trophy cabinet.
Have they won any awards for their work? Were they recognized for their strategies?
If so, they're probably an SEO company worth working with because they won't drive the results you want from organic search. If not, similar to a lack of testimonials, they may not have been in the industry long enough, or they simply may not provide quality services.
WebFX has an extensive trophy cabinet, and we're super proud!
Good agencies have more than 50 testimonials.
Great agencies have more than 100 testimonials.
WebFX has over 1000+ glowing client testimonials.
See What Makes Us Stand out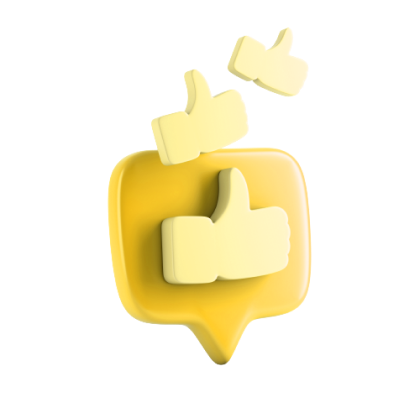 How can SEO campaign management services help your business grow?
With all this talk about the positive effects of SEO management, how can you know for sure that it'll help your business thrive and grow? Though there is no crystal ball to give tangible figures of how much your business will grow with SEO services, you can rest assured that your site will jump in search engine rankings, earn more traffic, and convert more customers.
Here are a few reasons why:
When you target important keywords correctly, you'll have better placement in results pages. When you find a specific keyword that is important to your business and your industry, you want to target it with your content, your meta tags, your alt tags, and your URL. That means you include that keyword in these important places so that you have the best chance of ranking for it when someone searches the term within Google.
When you rank highly for an important keyword, you'll get more site traffic. Studies show that the first position on results pages gets over 25% of clicks, while the second position receives around 15%, with decreasing numbers from there. The top position truly is a prized location in search, and if you can get there, you're going to see an increase in site traffic.
When you boost site traffic, you'll see an increase in conversions. When more people visit your site because of your high rankings in search results, it means that you'll also earn more conversions. If your page ranks in the first position of organic SEO results, it's there for a reason —you've created a page, like a blog post, that is informative, high-quality, and provides everything that a user is looking for when they search for the targeted keyword. When people click on your page, since it's so high quality, they'll be more apt to spend time on your site, and there's a higher possibility that they will purchase your products or services.
Increased conversions pave the way for a growing business. When your conversions increase, it means your SEO campaign is successfully driving results, like by ranking in high-value search results, and that your business is thriving. The more thriving your business does, the more potential it has to grow.

With a custom SEO plan and our experienced SEO specialists, your business can use SEO to its full advantage. Whether you're looking to reach nearby shoppers via local results or business buyers across the country, you can do it with a website optimized for search engines and consumers.
For the best results from SEO, however, companies need a competitive strategy.
As an SEO agency with more than 25 years of experience, WebFX is a trusted partner for businesses worldwide. Whether you're new or experienced with SEO, our dedicated team of 500-plus SEO specialists can help your company launch and manage a top strategy.
Get more site traffic, better rankings, and higher sales by contacting us online today!
FAQs about SEO services
Looking to learn more about SEO services? Browse our FAQ:
What is SEO?
SEO, or search engine optimization, is a set of techniques that help websites rank well on search engine results pages for relevant search terms. With a smart SEO strategy, you can improve the quantity and quality of traffic to your website through organic search results.
How does SEO work?
SEO involves improving your website in accordance with user needs and Google's algorithms, which aim to rank the most relevant, useful content for searchers. SEO techniques aim to make your website easier for users and search engine crawlers to understand and make your site more valuable to users.
SEO encompasses a wide range of techniques that focus on adding relevant keywords to your content, making your site more user-friendly, earning links from reputable sources, and much more.
What are SEO services?
Search engine optimization or SEO services are digital marketing services that improve rankings in search results for keywords relevant to a given business. These improved rankings increase the business's visibility in search engines and drive qualified traffic to its website. For the best results, website SEO services should include a custom strategy and various types of SEO tactics, including on-page, off-page, and technical SEO.
How much do SEO services cost?
Prices for SEO services depend on several factors, including the SEO agency, SEO strategy, and existing SEO of the website. On average, business invest $1500 to $5000 per month into SEO services. For SEO consulting services, hourly rates range from $100 to $300.
How do I know which type of SEO service I need?
Various factors determine the ideal SEO service for your business, but here's an overview of which services work best for which companies.
Local SEO is best for reaching users in your local area. It works best for businesses that have physical locations or serve specific regions.
Ecommerce SEO is for businesses that sell products online and can help relevant shoppers discover your products.
Enterprise SEO is SEO for large businesses or businesses with large websites. Enterprise SEO strategies often have more of a focus on broad, short-tail keywords.
Whichever type of service you choose, a complete SEO plan covering aspects of SEO such as on-page optimization, off-page optimization, and technical SEO is typically the most effective approach. An SEO expert can help determine the right plan for you.
Why choose WebFX for your website SEO services?
If you're searching for a world-class SEO agency that knows how to drive results, WebFX fills your search criteria. We've been providing outstanding SEO services to hundreds of clients for over two decades, and each year, we get better at our craft.
We have over 500 marketers in-house that are experts in their fields — they're Google Analytics certified and know how to provide and analyze the results they drive for your business. Plus, we feature a dedicated web development, copywriting, and outreach team to provide a complete SEO package.
To date, we've driven over 7.8 million leads for our clients, and the number continues to grow.
Since we're a full-service digital marketing agency, SEO is far from the only thing we offer. We also provide the following Internet marketing services, which work extremely well alongside our SEO management services:
And that's just the start of the online marketing services we offer in addition to our search engine optimization services. We also provide services landing page design, video marketing, reputation management, and more, making us one of the best SEO agencies for not only optimizing your site but also driving your revenue up.
If you're interested in creating an SEO campaign that drives results, or need SEO help, WebFX is the agency for you. If you're having issues with a current SEO campaign, WebFX can help you, too! Reach us online by filling out a contact form, or call us at 888-601-5359. We can't wait to start driving more revenue for your business!