Gen Z is the next generation of consumers, holding about $173 billion in buying power. Knowing how to reach them and implement marketing messages that resonate with their interests is essential to growing your business.
That's why we've compiled this ultimate Gen Z marketing guide. In it, you'll learn how to market to Gen Z in 2023 the right way to maximize your revenue.
Here's a quick overview of everything we'll cover in this guide:
So, keep reading to learn how to reach Gen Z!
Then sign up for Revenue Weekly, our marketing newsletter, to join 200,000 other marketers who learn how to reach each generation of their target audience with free marketing advice from our award-winning experts!
Who is Gen Z?
Gen Z are people born between 1997 and 2012. They are one of the largest generations, made up of two billion people, which is roughly 30% of the world's population.
Generation Z is also the first generation to completely grow up with modern technology. With their digital technology experience, these tech-savvy individuals love to spend their time online and understand how to research brands, products, and services using the Internet.
Gen Z characteristics and consumer behavior
When learning how to market to Gen Z in 2023, you need to understand their characteristics and typical consumer behavior.
Check out these statistics to learn more about typical Gen Z characteristics and consumer behavior:
So, what's the bottom line?
Generation Z spends most of their time online, whether it's to watch their favorite TV shows or purchase new products. To reach this demographic, you need a strong digital marketing strategy that promotes your products and services.
How to reach Generation Z: Top 5 Gen Z marketing strategies in 2023
Are you ready to learn how to market to Gen Z in 2023? We've got you covered.
Check out these five revenue-driving Generation Z marketing strategies to effectively expand your reach:
1. Establish and amplify your brand's values
Due to Gen Z's access to technology, they could easily connect and engage with people from around the world at a young age, giving them a greater appreciation for diversity and an understanding of social issues. As a result, Generation Z values authenticity, making brand ethics extremely important to them.
To successfully promote your products or services to Generation Z, you must establish brand values and ethics that appeal to them. For example, 73% of Gen Zers are willing to pay 10% more for sustainable products.

Think about your brand's overall goal. Do you want to provide people with green products that solve their problems and help cut back on waste? Do you want to use part of the revenue generated from your services to improve your local community?
Establish your brand's core values and let that message shine throughout your marketing messages, channels, and website to attract more Gen Z customers and clients. On top of that, be sure you actually live out those values. If you try to fake it, Gen Z is savvy enough to see through it.
Learn More About Establishing Your Brand Online
2. Use eye-catching, visual content
Generation Z loves visual content, like eye-catching photos and engaging videos. In fact, 62% of Gen Zers use YouTube every day. Additionally, Snapchat, Instagram, and TikTok are the most popular social media platforms for Gen Z.
So, if you're not currently using visual content in your marketing campaigns, it's time to start.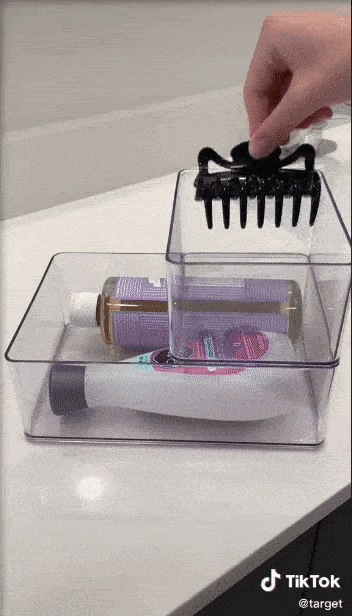 Use Instagram stories to create engaging visuals that show off your personality and your latest sales and discounts, encouraging more users to follow your brand for more exclusive deals.
You can also create attention-grabbing videos on YouTube that demonstrate how to use your products to alleviate pain points, increasing your customer satisfaction.
And with many Gen Zers spending their free time on TikTok, you can use this platform to create fun, short videos that show off your brand's unique personality.
Learn More About Using Visuals in Your Content
3. Engage and respond to your customers promptly
With the Internet at their fingertips and the ability to find the information they need quickly, Generation Z values immediacy.
That's why engaging and responding to your current and potential customers as quickly as possible is essential. In fact, 41% of Gen Zers say they would buy from a brand that delivers timely, responsive customer service over a competitor.

Take the time to respond to your audience's comments, reviews, feedback, and direct messages to foster engagement and brand loyalty. You can also use social listening tools to spot mentions of your brand across multiple social media platforms so you can respond instantly.
Learn More Tips to Boost Your Social Media Engagement
4. Try out interactive content
If you're wondering how to market to Gen Z in 2023, using interactive content is a must. Gen Zers love to interact with brands and posts on social media.
Interactive content is one of the best ways to boost your social media engagement. Types of interactive content include: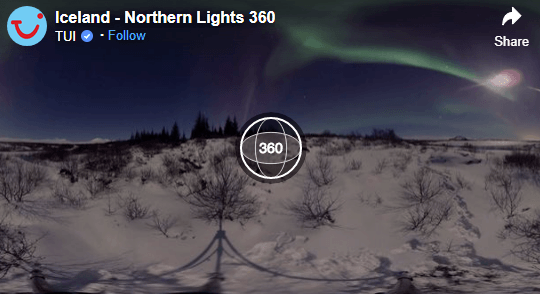 Experiment with polls and surveys to grab your audience's attention and gain valuable customer feedback. You can also showcase more of your products with image sliders that require users to swipe through each image, encouraging more consumers to interact with your posts.
Learn More About Interactive Content
5. Experiment with influencer marketing
As discussed above, Gen Zers love spending time on social media platforms like YouTube, TikTok, and Instagram. And these platforms are full of social media influencers.
Influencers are people with a large following on social media. They create content to engage users and occasionally advertise products and services for brands.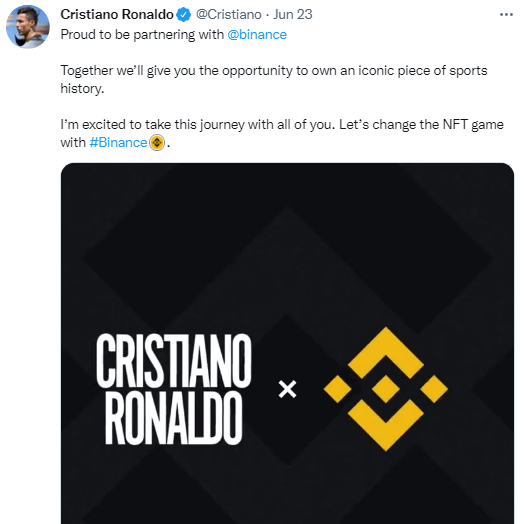 So, if you're searching for one of the best Generation Z marketing strategies of 2023, influencer marketing is a strategy you don't want to miss.
In fact, 65% of Gen Zers purchased something based on an influencer's recommendation. Promoting your products or services with influencers is one of the best ways to expand your reach and boost sales.
Search for social media influencers that already create content for your target audience and reach out to them to start promoting your products or services on their page.
Learn More About Influencer Marketing
Our digital marketing campaigns impact the metrics that improve your bottom line.
See More Results

WebFX has driven the following results for clients:

$3 billion
In client revenue

7.8 million
Leads for our clients

5.2 million
Client phone calls
Need help launching revenue-driving Gen Z marketing strategies?
Want to implement Generation Z marketing strategies that drive revenue but aren't sure how to get started or don't have the time to manage your campaigns? WebFX can help!
Our award-winning digital marketing agency has more than 25 years of experience helping clients reach their target audience and earn a higher return on investment (ROI).
In fact, in the past few years alone, we've helped clients drive over $3 billion in revenue and more than 12.9 million online transactions.
Launch your personalized digital marketing strategy today by calling 888-601-5359 or contacting us online. We can't wait to hear from you!
WebFX Careers
Join our mission to provide industry-leading digital marketing services to businesses around the globe - all while building your personal knowledge and growing as an individual.