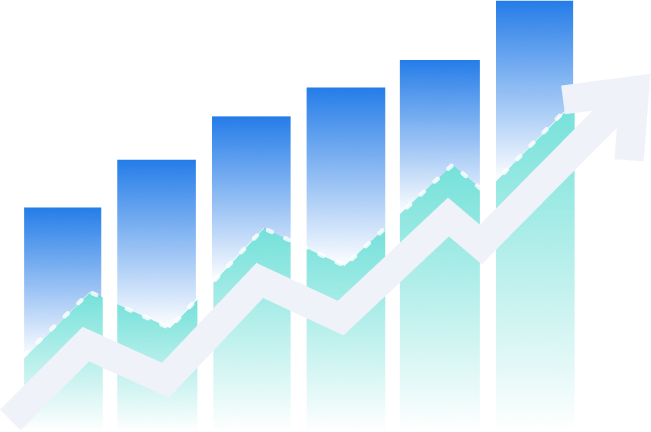 How North America's Top Campground Drives Revenue From SEO
With more than 500 campground locations, KOA's reach expands across the U.S. and Canada. When KOA wanted to expand its reach online too, it turned to WebFX. The results would make anyone a happy camper!
260%
INCREASE IN ORGANIC REVENUE
198%
INCREASE IN ORGANIC TRANSACTIONS
150%
INCREASE IN ORGANIC TRAFFIC
About KOA
If you've traveled much around the U.S., there's a good chance you've seen the bright yellow of a Kampgrounds of America (KOA) sign.
KOA, which began in Billings, Montana in 1962, now has more than 500 franchised campgrounds across the United States and Canada. The company offers numerous types of camping experiences for visitors and has become a leader in the outdoor hospitality industry.
As the largest network of open-to-the-public campgrounds in the world, KOA wanted to increase its visibility not only from the road but also online. So, they turned to WebFX.
The challenge: Growing organic visibility
As KOA expands its reach across the continent, KOA is also looking to increase its visibility online and earn more revenue from organic search.
The company chose WebFX to help them accomplish those goals.
"We found WebFX through Internet research, and we chose to work with them over other competitors because they seemed to have a better understanding of digital marketing strategy. Also, the processes and people they put in place were better than the other companies we evaluated," KOA said.

Business impact: S'more traffic and revenue
Since partnering with WebFX, KOA has seen massive increases in search visibility and real-world improvements to the company's revenue.
Through content marketing and search engine optimization (SEO), WebFX helped KOA rank for numerous valuable keywords, increase organic traffic by 150%, and increase new users from organic traffic by 160%.
That traffic also resulted in increases in revenue. KOA's organic conversion rate improved by 15%, organic transactions increased by 198%, and organic revenue grew by 260%.
Here's an overview of the results we helped drive for KOA:
260%

INCREASE IN ORGANIC REVENUE

198%

INCREASE IN ORGANIC TRANSACTIONS

160%

INCREASE IN NEW USERS FROM ORGANIC TRAFFIC

150%

INCREASE IN ORGANIC TRAFFIC

15%

INCREASE IN ORGANIC CONVERSION RATE
Industry-leading solutions from WebFX
KOA wanted to expand visibility online and reach leads who would convert into new guests. That's what they got with WebFX. To achieve these goals, we put together a strategy that included:
In addition to running these campaigns, we made sure to provide regular, transparent reporting, as we do with all our clients.
"They leverage technology to make everything very transparent and easily accessible so that they can assess what they're doing and keep track of everything," KOA said of working with us.
Hike up your revenue with WebFX
KOA called us "a really good partner in your success" ­­— and we love that description. We're more than just a marketing company. We're a partner to our clients, and we get results that matter to your business.
In fact, over the last five years, our team of more than $3 billion digital marketing experts has driven 7.8 million leads and $3 billion in revenue for our clients.
If you want to get started with your custom digital marketing strategy from WebFX, check out our digital marketing services or contact us for a free quote.