FX3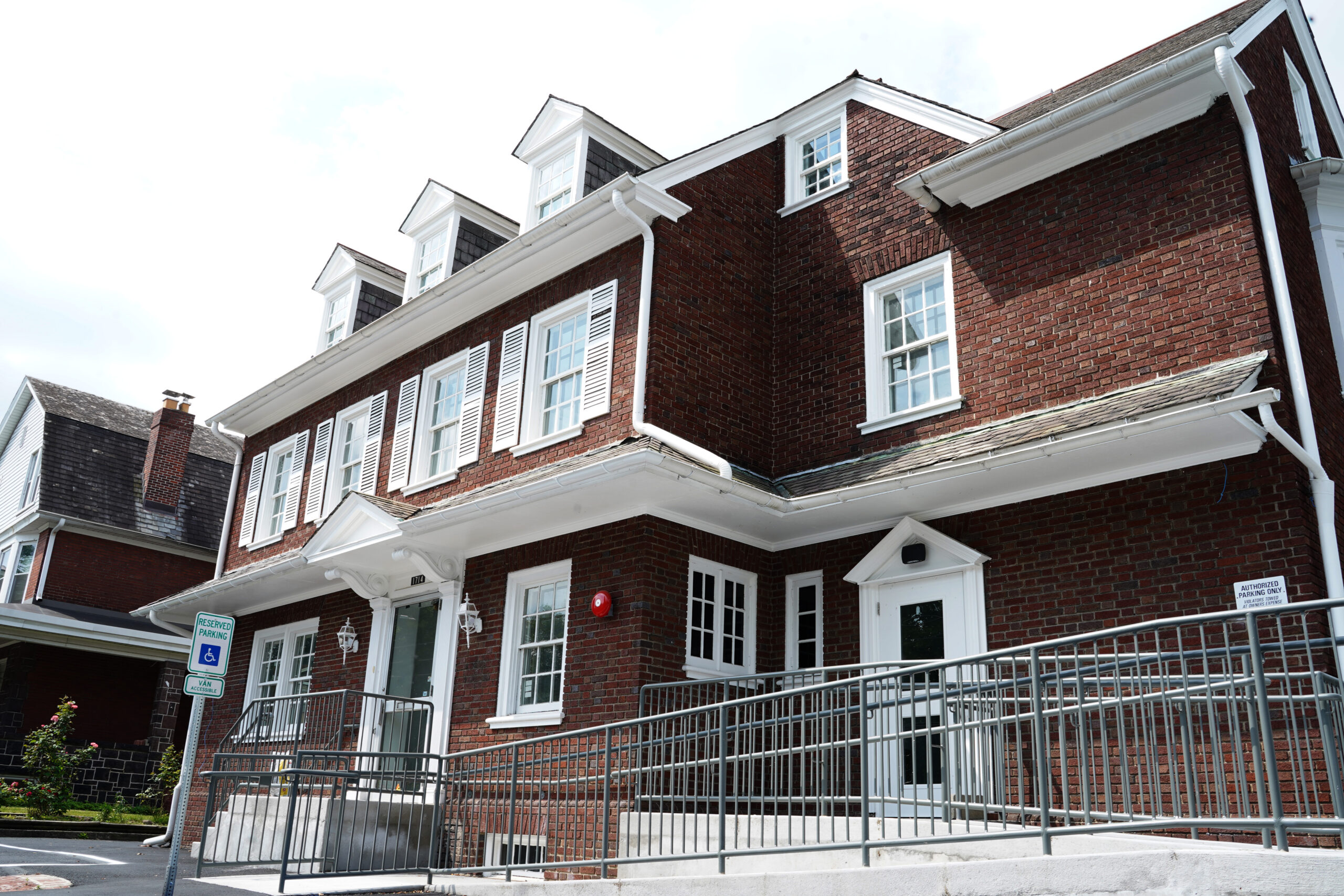 Our third building on campus.
FX3 officially opened its doors in June 2020. It is home to approximately 60 FXers, and has the signature quirky FX style!
It sits directly behind the Moffit Mansion and is the perfect addition to our cluster of three buildings on the HarrisburgFX campus.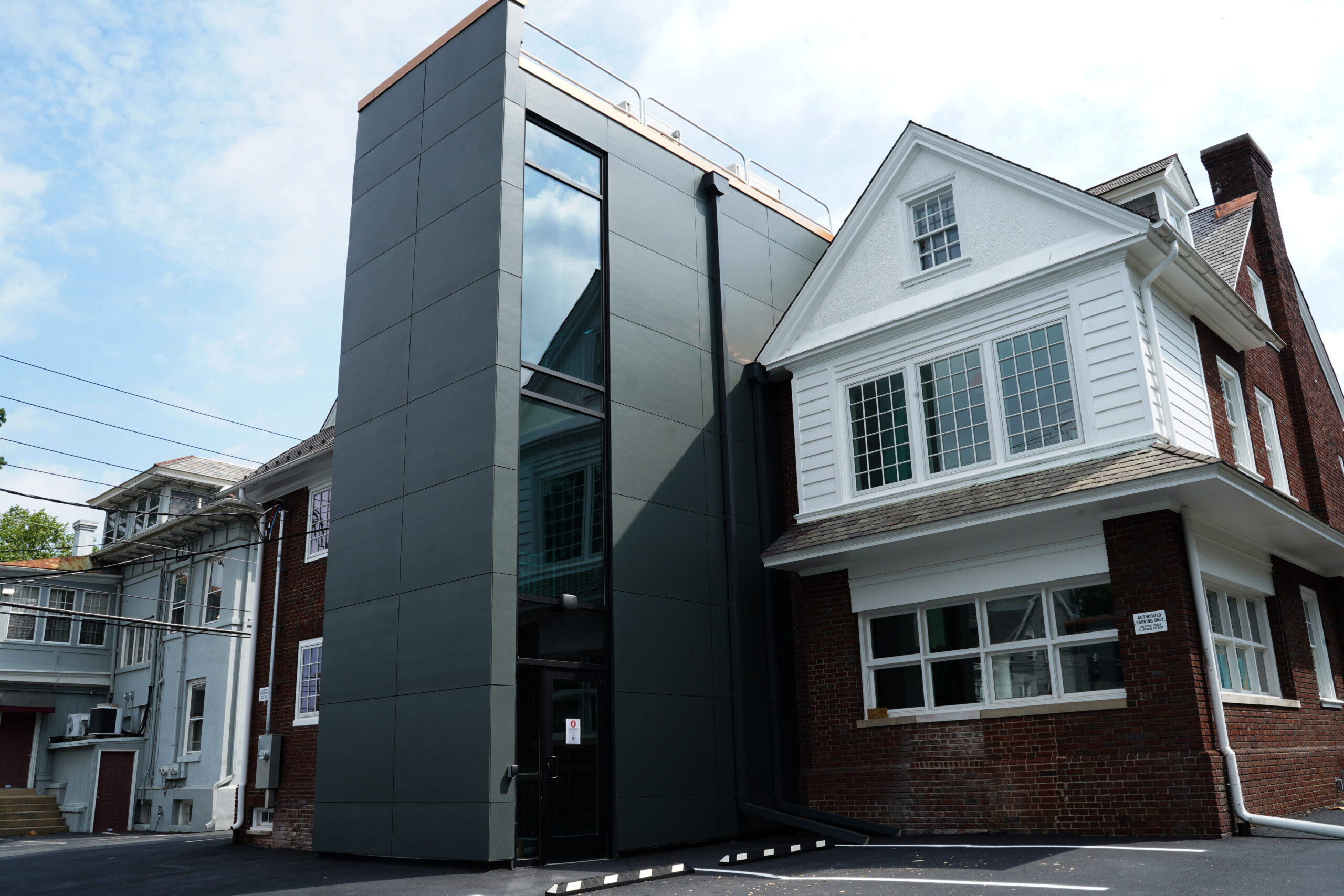 Beautiful conference rooms
When you need to have a meeting, FX3 has some of the coolest meeting rooms around! Three, to be exact!
From the outdoor-themed birch forest to the Lego desk — hanging Edison lights and a ball pit?
Yup! One of our meeting rooms is a certified ball pit with hanging chairs!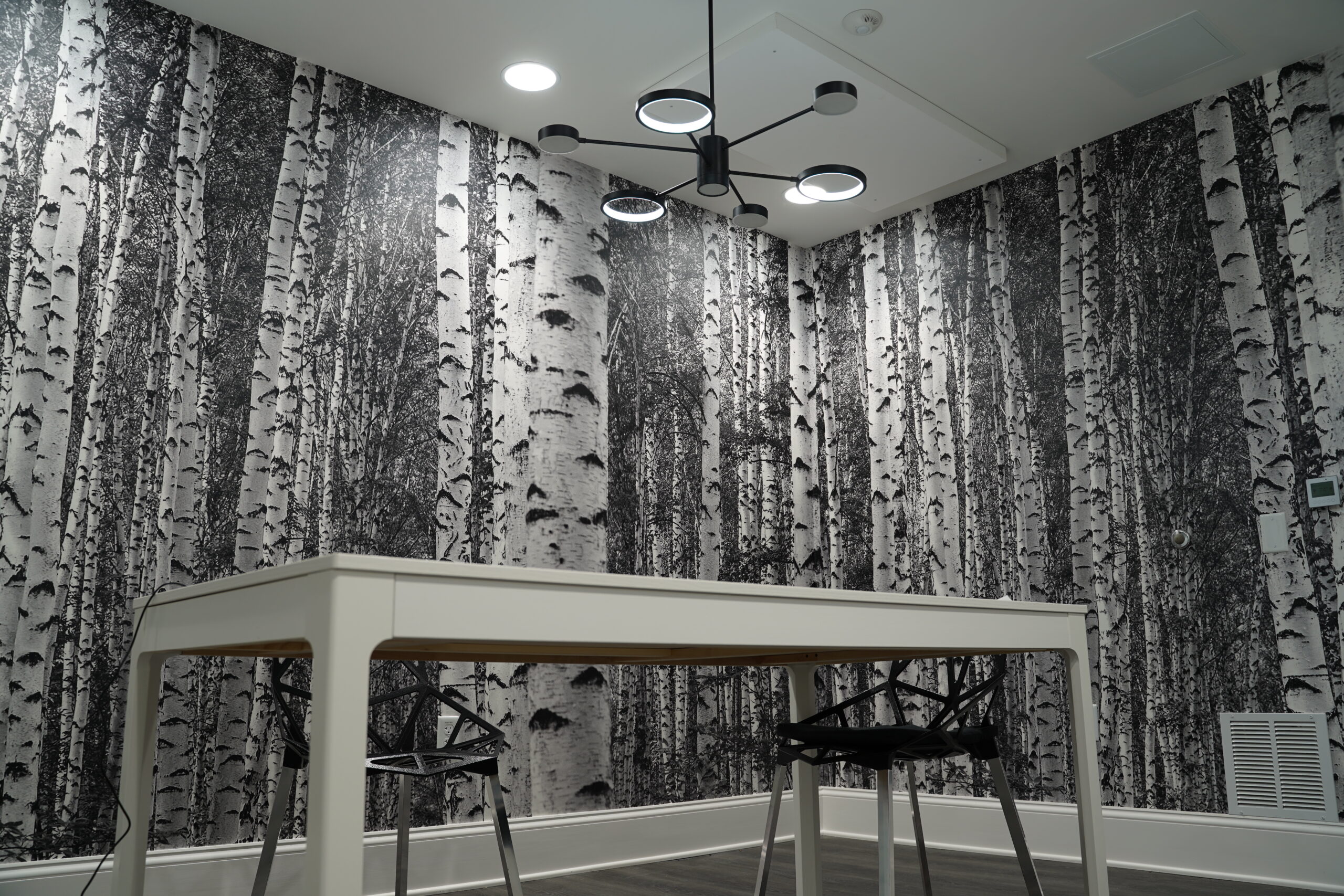 Workspaces with character
FX3 is loaded with character with its exposed brick walls and cozy pitched roof. FXers work among cubed storage and have loads of natural light!
One of the unique things that tie all of our campuses together is the amazing mural work, which there is plenty of in FX3!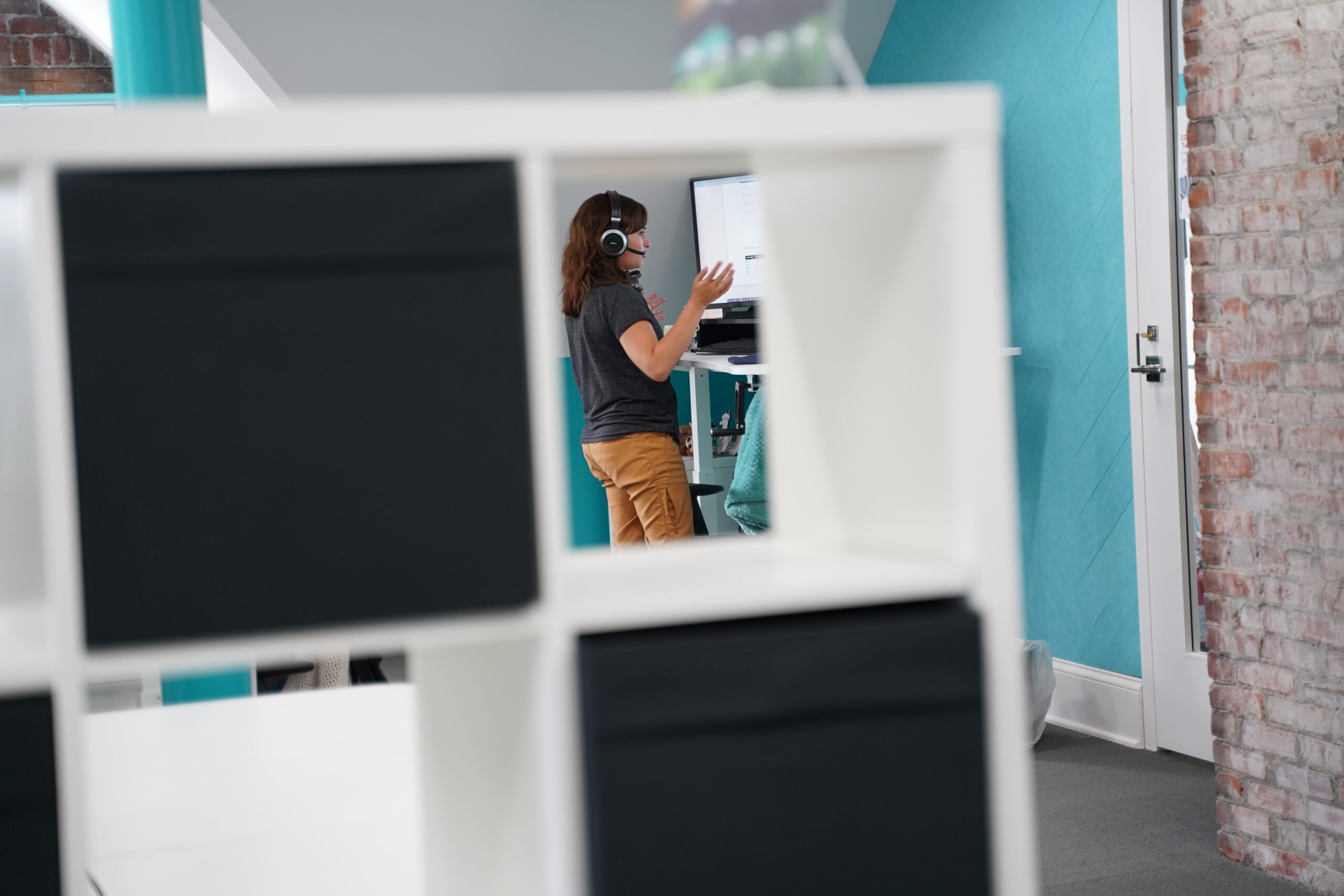 Video studio
Our video studio is one of the best assets of FX3. The studio features a full backdrop, soundproof panels, comfy chairs, and so much more!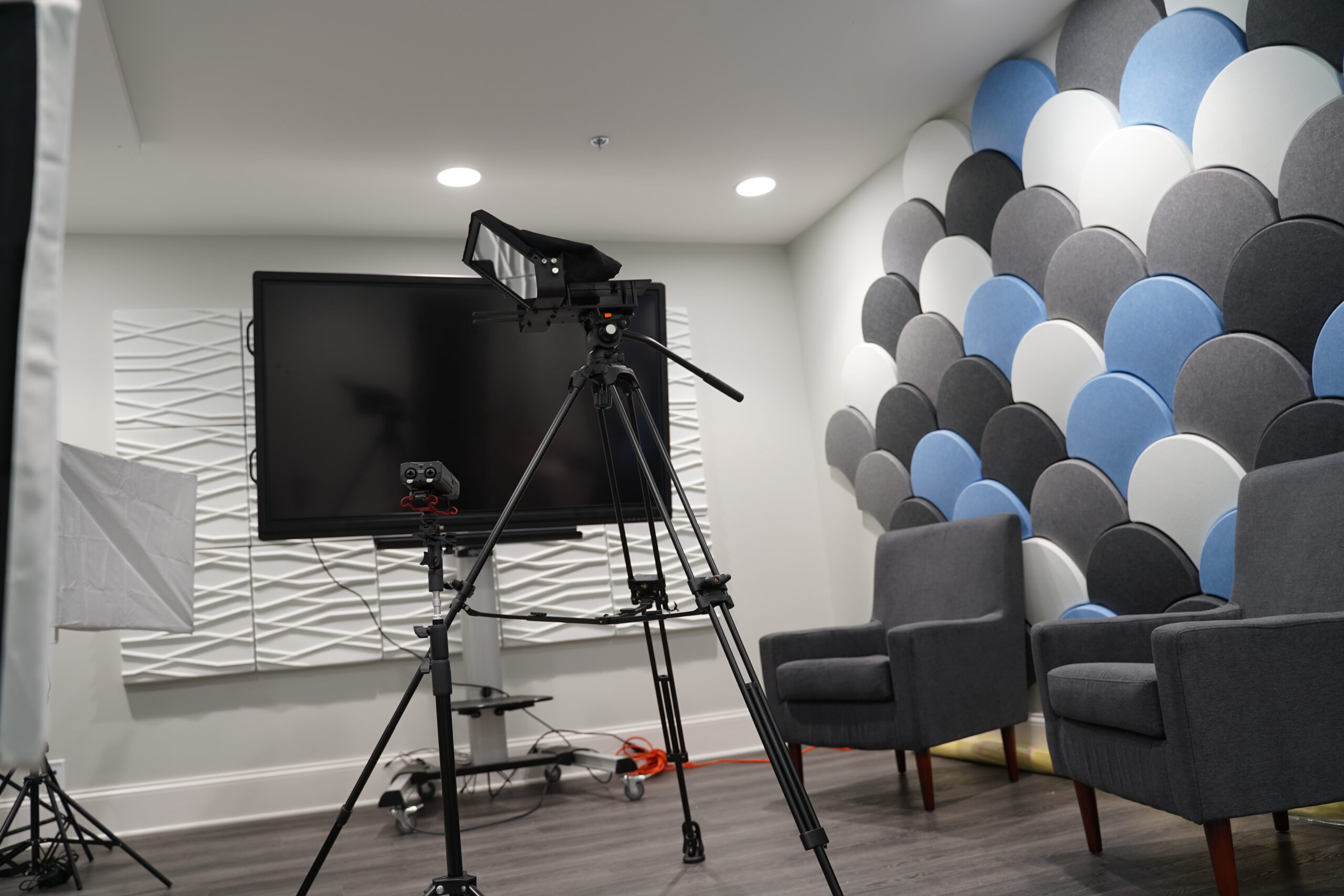 Where the meals happen
FX3 is also home to a killer kitchen where FXers take their lunch breaks!
It is complete with a snack wall, full-service coffee machine, Bevi machine, and even a shuffleboard table!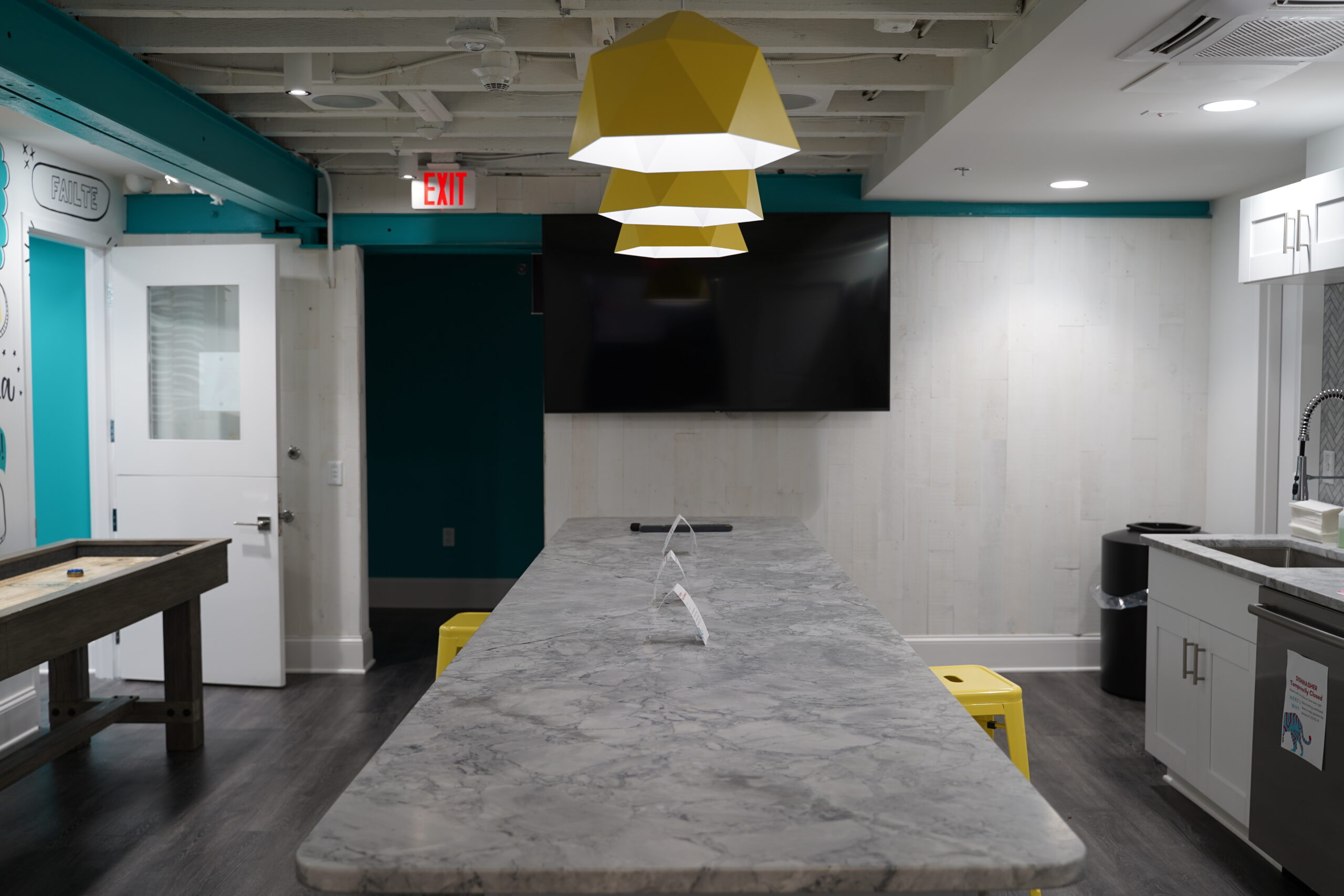 About our Harrisburg Campus
We're extremely proud of our Harrisburg campus, which we were officially able to call ours in 2014. Since then, our one-building campus has grown to three buildings as we continue to grow our agency and our in-house employee base.
Since 2014, we've torn down walls, added paint, furnished, and customized almost every part of MansionFX — leaving behind valuable historical elements like exposed brick walls and wood beams. We customized FX2 in 2017, and as 2020 ramps up, we're closing in on the finish line for FX3.