CRM Retargeting Services That Grow Your Business
When you use the data in your customer relationship management (CRM) system to inform your retargeting campaigns, the results can be powerful. CRM retargeting services from WebFX can help you make the most of this digital marketing strategy. Discover how we can put together a custom CRM remarketing strategy that drives results for your business.
Drive more leads with CRM remarketing
CRM remarketing services enable you to recapture otherwise lost leads and target your ads strategically, driving more sales for your business.
Retargeted leads have already interacted with your company and are often highly qualified. In fact, the average click-through rate (CTR) of retargeted ads is 10 times higher than the CTR for display ads.
That's why it's important to reengage these leads with quality paid advertising. Using your CRM data, you can retarget leads more accurately and effectively.
Professional CRM retargeting services can help you make the most of this game-changing digital marketing technology. WebFX has the expertise to drive results for your business through CRM retargeting. We have more than 25 years of digital marketing experience and more than 1020 client testimonials on our website!
Looking for custom plans and pricing? Request a proposal to receive yours.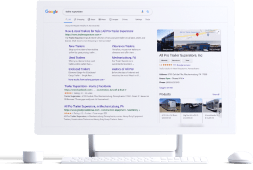 Request a Proposal
"Our WebFX marketer has personally undertaken to learn our business and our goals and it shows in the quality of service they provide to us. Each member of the team that we have had interaction with has been eager to help make our website, and consequentially our business, the best it can be. WebFX is truly an extension of our team, providing expertise in areas where we do not specialize."
Financial Planner
FINANCIAL CONSULTING FIRM
What is CRM retargeting?
CRM retargeting, also called CRM remarketing, involves using your CRM data to target pay-per-click (PPC) ads to existing customers or users who have previously interacted with your brand.
CRM retargeting and web retargeting both use data to serve ads to users who previously interacted with your company by, for instance, visiting your website, clicking on your ad, or purchasing your product.
CRM retargeting takes this tactic a step further by enabling you to incorporate all the data in your CRM into your retargeting strategy. You can use both offline and online data to enable more accurate targeting.
How you can use CRM retargeting
Your business can use CRM retargeting in many ways to drive more sales. Here are a few ways you can use your CRM data to target ads to your prospects, leads, and customers.
Remind users about products they viewed online or spoke about with a salesperson
Offer discounts and other special offers to users who abandoned their shopping carts or canceled a service
Pitch additional products or services to existing customers based on their past purchases
Provide offers for gated content based on users' interests and stage in the buying process
Follow up with customers who recently purchased a product or submitted a customer service request
These are just a few ideas for how you can use CRM retargeting. Your team or a retargeting specialist can come with many more uses based on your business's needs and goals.
CRM retargeting services from WebFX
CRM remarketing services from an experienced digital marketing company like WebFX can help you make the most of your retargeting campaigns. Here's what we offer as part of our CRM retargeting services.
Access to a powerful digital marketing platform
With MarketingCloudFX, our digital marketing platform, you get in-depth insights into how your online marketing campaigns perform, including your retargeting campaigns.
You can analyze your lead generation, manage your lead nurturing, use data to create personalized experiences for users, and much more. MarketingCloudFX even uses artificial intelligence (AI) to provide recommendations for improving your campaigns.
An SMB-focused CRM or built-in CRM integration
We also offer our own CRM — Nutshell, which we built with small and medium-sized businesses (SMBs) in mind. With Nutshell, you can manage your leads and sales pipeline, track the ROI of your marketing efforts, forecast sales and revenue, and more. Our CRM also integrates seamlessly with MarketingCloudFX.
MarketingCloudFX also features built-in integrations with numerous leading CRMs, including Salesforce, Pipedrive, Zoho, and many more.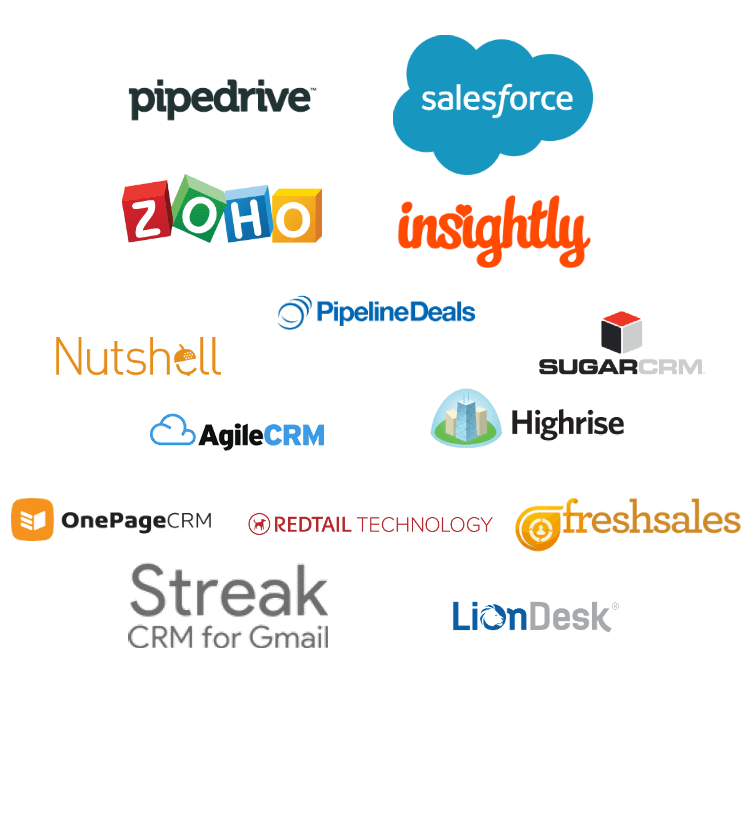 Dedicated account manager
When you choose CRM retargeting services from WebFX, you'll work with a dedicated account manager who will get to know you and your business. They'll take the time to understand your needs and goals and work with you throughout your campaign. You can always contact your dedicated account representative with questions and concerns.
Custom campaign development
When you work with WebFX, we'll create a custom campaign based on your audience, industry, needs, and goals. We'll gather information from you and conduct our own in-depth research to inform our strategy. The result is a custom campaign designed to drive results and meet your business's unique needs.
Campaign setup
We'll also set up your campaign, including the technology needed to implement it and track its results. Professional CRM-based targeting services make it easy to take advantage of the benefits of CRM retargeting since we'll set up your campaigns for you.
Ad copywriting and design
We'll also take care of creating your campaign's ads. Our professional copywriters will craft engaging copy for your ads, and our award-winning design team will create compelling visuals. In both our copy and design, we focus on driving results for your business.
Bid management
We also provide strategic bid management to help you maximize the return on investment (ROI) of your ad spend — what you pay the platforms on which you place your ads.
Campaign management
The team at WebFX can manage every aspect of your ad campaign. We'll prepare and launch your campaign, and as it runs, we'll track the results and run tests to determine how to improve it. We'll optimize everything from your settings to your ad copy to your landing page design.
Regular performance reporting
You can check in on your campaign progress any time through MarketingCloudFX, but your account manager will also meet with you monthly to discuss your campaign. They'll update you on your results, offer suggestions for improvement, and answer questions.
CRM retargeting costs
The cost of CRM retargeting varies widely, depending on the extent of your campaigns, the services you need, and various other factors.
Many SMBs spend $9000 to $10,000 on PPC advertising each month, with a portion of that amount going toward retargeting.
See Our Full PPC Ad Management and Remarketing Pricing
See full Nutshell deliverables
Why choose WebFX for CRM retargeting services?
Why should you choose WebFX as your CRM retargeting partner? Here's a little about us!
We're a Google Premier Partner and Facebook Partner
WebFX is a certified Google Premier Partner, which means our team has passed Google Ads certification exams and stays up to date with the latest Google Ads updates. We're also a Meta Business Partner, so we've proven our expertise across numerous platforms.

We have over 25 years of experience
WebFX has more than 25 years of experience in digital marketing. Over the years, we've managed more than 650 client PPC campaigns and worked with clients across a wide range of industries.
We have a team of more than 500 experts
We have a growing team of more than 500 digital marketing professionals with expertise in retargeting, PPC advertising management, social media advertising, copywriting, graphic design, social media services and numerous other areas. When you work with us, you'll have one of the world's best digital marketing teams in your corner!
We create custom strategies
With WebFX, you'll never get a cookie-cutter strategy, because we believe a plan that's tailored to your needs and goals provides superior results. We'll take the time to learn about your business and put together a custom strategy.
We offer advanced technology
Our clients get access to MarketingCloudFX, our proprietary digital marketing platform. This platform allows you to track your campaign performance, manage your leads, and much more.
MarketingCloudFX includes more than 10 tools and uses IBM Watson, one of the most advanced artificial intelligence software available, to provide data-driven recommendations for your campaigns.
We deliver real results
At WebFX, our focus is on delivering results for our clients. Over the last five years, we've generated more than 7.8 million leads, managed more than 12.9 million transactions, and driven more than $3 billion in revenue for our clients.
Measuring the metrics that affect your bottom line.
Are you interested in custom reporting that is specific to your unique business needs? Powered by MarketingCloudFX, WebFX creates custom reports based on the metrics that matter most to your company.
Leads

Transactions

Calls

Revenue
Learn More