Improve Microsoft Dynamics 365 With Marketing Automation
Eliminate the work and gain all the benefits of Microsoft Dynamics 365 with WebFX. With our automation services, your business can generate more leads, sales, and revenue through targeted marketing campaigns that create compelling, end-to-end experiences for your target market.
Earn More Revenue With End-To-End Experiences Via Microsoft Dynamics 365
The customer journey doesn't follow a straight path anymore. Now, consumers and business buyers take multiple paths to purchase, which is why brands love Microsoft Dynamics 365.
With Microsoft Dynamics 365, your company can:
Create end-to-end marketing experiences
Engage current and future clients in real-time
Earn clients faster with omnichannel experiences
Engineer tailored workflows to most important users
Generate personalized campaigns automatically
And more
All the features of Microsoft Dynamics 365 make it easier for your business to capture more market share, resulting in more revenue for your brand. That doesn't mean using Microsoft Dynamics 365 is easy, though. Time, resources, and skill all influence the platform's return on investment (ROI), which is why companies invest in Microsoft Dynamics 365 marketing automation services.
Is your business looking for a Microsoft Dynamics 365 partner? Then, contact WebFX, a leading full-service digital marketing agency.
Contact us online or give us a ring at 888-601-5359 today!
Looking for custom plans and pricing? Request a proposal to receive yours.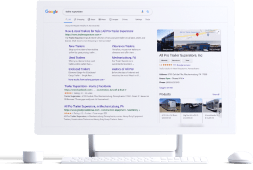 Request a Proposal
"WebFX exceeded my expectations in their level of detailed analysis, execution and overall management of our project. The level of service has been terrific. I would definitely recommend WebFX to other companies."
Billing and Marketing Manager
ENTERPRISE MEDIA PROCESSOR
Access all the power and capabilities of Microsoft Dynamics 365 with WebFX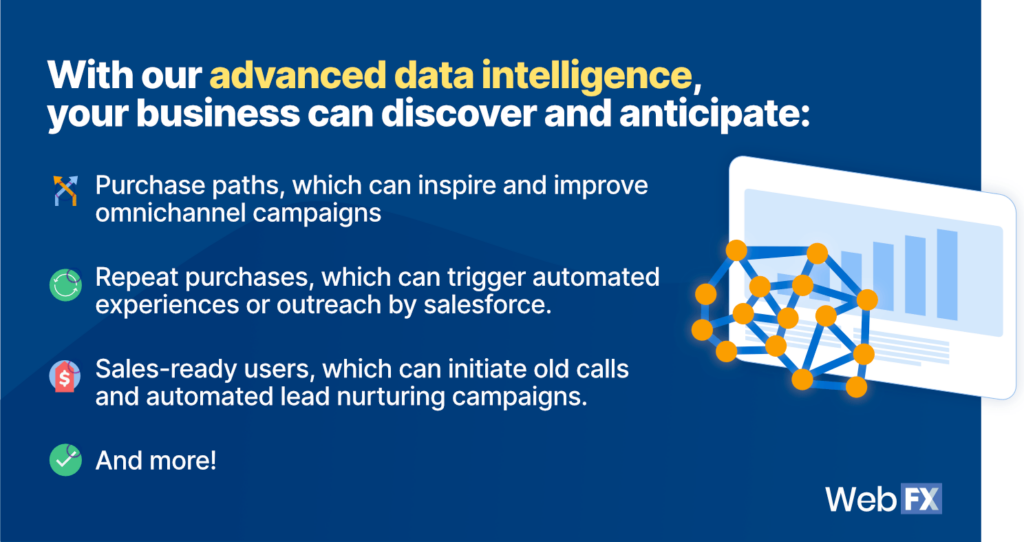 Forget "eventually."
With WebFX, your marketing strategy doesn't have to wait. Now, your business can access all the power and capabilities of Microsoft Dynamics 365. Whether you're looking to build email drip campaigns, sync website analytics data, or streamline lead scoring, it's possible with WebFX.
The best part is your business will have access to specialists for each area, from email marketing to data analysis to conversion rate optimization (CRO). Say goodbye to hiring short-term contractors and hello to the convenience of a dedicated full-time partner.
You'll also get all the benefits of data intelligence — without the work of setting up Microsoft Dynamics 365 with your tech stack. We'll take care of that for you, so you can start driving revenue from one of the best enterprise resource planning (ERP) applications for marketing and sales.
From integrating Microsoft Dynamics 365 with your customer relationship management (CRM) platform to setting up Microsoft Dynamics 365 with marketing automation platforms like MarketingCloudFX, WebFX does it so you don't have to.
With your advanced data intelligence, your business can discover and anticipate:
Purchase paths, which can inspire and improve omnichannel campaigns
Repeat purchases, which can trigger automated experiences or outreach by your salesforce
Sales-ready users, which can initiate cold calls and automated lead nurturing campaigns
And more
Thanks to better intelligence about your target market, your brand can capture more revenue and market share. Plus, you can continue to upgrade your strategy (and impact on your organization's bottom line) as you gain more data from your tech stack and more insights from your account manager.
Create personalized end-to-end experiences that achieve your brand's goals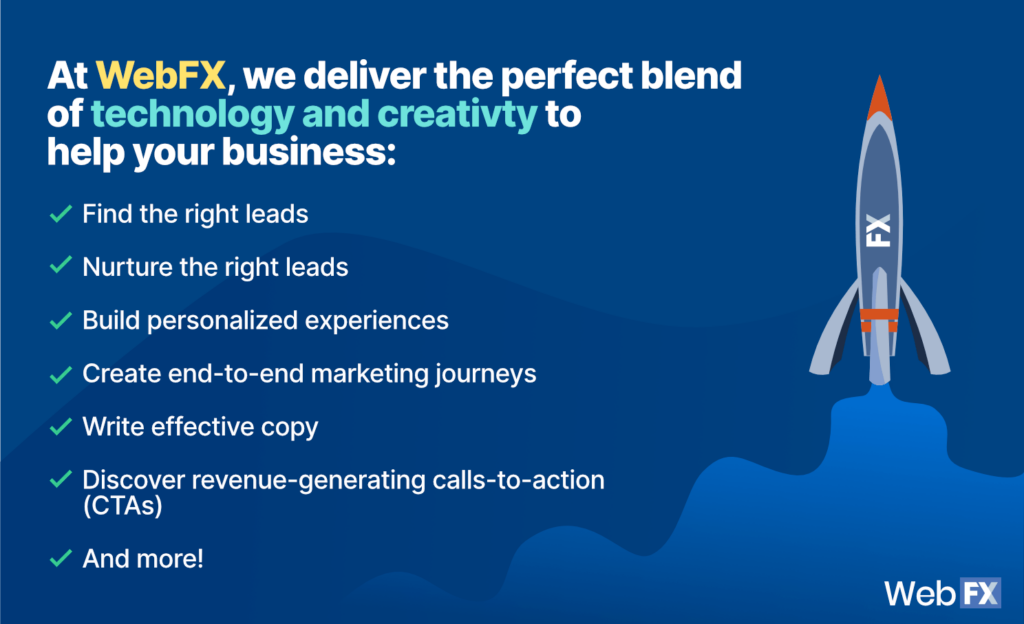 Technology is only part of the Microsoft Dynamics 365 equation — you also need creativity to create marketing campaigns that target the right audience and offer the right content to engage and convert your audience.
At WebFX, we deliver the perfect blend of technology and creativity to help your business:
Find the right leads
Nurture the right leads
Build personalized experiences
Create end-to-end marketing journeys
Write effective copy
Discover revenue-generating calls-to-action (CTAs)
And more
Already, we've used our marketing expertise to help our clients earn the following in the past five years:
$3 billion in revenue
7.8 million leads
5.2 million phone calls
Start creating those personalized, end-to-end experiences that reach users at the right time with our marketing automation services for Microsoft Dynamics 365. Just contact us online to tell us more about your business, goals, and needs!
Ready to generate more revenue for your brand? Request your proposal now.
Microsoft Dynamics 365 offers your business one of the most powerful tools for creating timely and relevant experiences for your target audience. With WebFX, your business can take full advantage of Microsoft Dynamics 365 and all its capabilities, from personalized content to customized journeys.
Get started today by contacting us online (or calling us at 888-601-5359) to request a proposal!