The Channel Partner Marketing Agency Businesses Trust
Want to maximize the success of your channel partner marketing? Consider working with a channel partner marketing agency.
A channel marketing agency like WebFX can help you create a winning marketing strategy for your dealers, distributors, or franchises. Then, we can leverage their expertise to implement that strategy and drive results for your business.
Grow your business with our channel partner marketing agency
Channel partner marketing can be an excellent strategy for marketing and selling your products. You get to work with a network of dealers or distributors who understand your products as well as their local markets.
The channel partner strategy also comes with challenges. Working with channel partners instead of selling directly to consumers adds another layer to figuring out the perfect marketing plan. You have to consider your business's needs, goals, and audience in addition to those of each of your partners.
Plus, you want to keep your branding consistent while ensuring each dealer, distributor, or franchisee has the partner marketing resources they need.
Working with a channel partner marketing agency can help you make the most of your channel partner strategy. The team at WebFX, for instance, has the expertise to create and run marketing plans that get results. We've driven more than 7.8 million leads and $3 billion in revenue for our clients over the last five years.
Want to learn more about working with a channel partner marketing agency, including what services they offer, the benefits of working with an agency, and how to choose the right firm? Just keep reading, or contact us to speak with a strategist!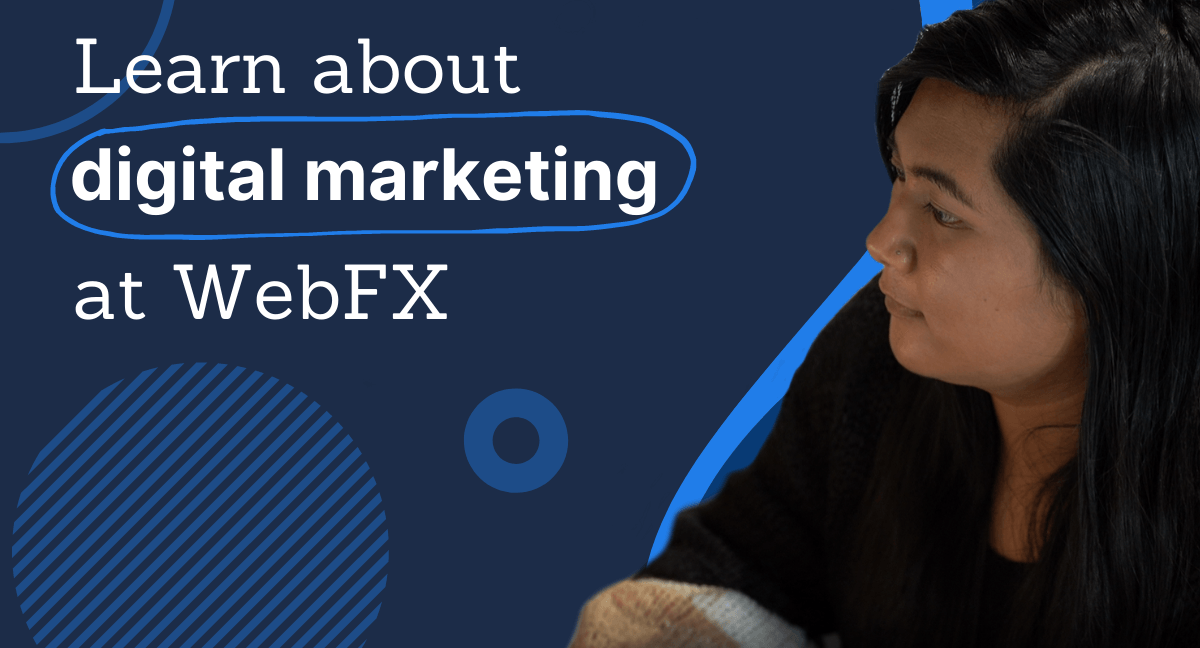 Channel partner marketing agency services
Channel partner marketing agencies offer various services. Some specialize in certain services, while full-service marketing agencies provide a wide range of services.
At WebFX, we're a full-service digital marketing agency, so we're a one-stop shop for all your digital channel partner marketing services. When you choose DealerFX, our all-in-one channel marketing solution, you'll get a custom strategy that includes services such as the following:
Search engine optimization (SEO)
SEO is a collection of methods for helping your website rank well in search results for relevant keywords. For example, if you sell HVAC equipment, you might want to rank for teams like "where to buy air conditioners in Harrisburg" or "what type of HVAC system do I need?"
SEO includes a wide range of tactics, including using keywords naturally in your content, earning links to your website, speeding up your pages, and much more.
Local SEO can be especially useful for channel partner marketing since it helps dealer websites rank for terms related to their business and location. For example, your Harrisburg location could rank for "where to buy air conditioners in Harrisburg," while your Minneapolis location ranks for "air conditioners in Minneapolis."
Ranking well in local search can be great for business since 80% of local searches convert!
Pay-per-click (PPC) advertising management
With PPC advertising, you can get your brand in front of potential customers by placing ads on search engine results pages (SERPs), social media sites, and other web pages.
This digital marketing method is excellent for increasing your brand's visibility and getting highly qualified leads to convert. In fact, 65% of high-intent searches — those in which the searcher is close to making a purchase — lead to an ad click.
Web design and development
Having a well-designed, user-friendly website is essential to digital marketing success. Your website is often a potential customer's first impression of your business, and leads typically go to your site when they're ready to convert.
Professional web design services help ensure that when users arrive on your website, they have a positive first impression of your business. Good web design also makes it easy for users to convert when they're ready.
Social media marketing
With more than 5 billion active social media users, social media marketing is an excellent way to increase brand awareness and connect with potential customers.
A channel partner social media plan may include organic, non-paid social media posts as well as social media ads. Both are useful for increasing your visibility online.
Email marketing
With email marketing, you can build relationships with leads and guide them toward becoming loyal customers.
Email marketing tools like EmailMarketingFX enable you to segment your email subscriber list and send emails tailored to each group's needs and interests. You can also automatically send emails to users at pre-determined time intervals or when they complete particular actions on your site.
Content marketing
Content marketing involves creating blog posts, videos, infographics, and other types of online content that help people discover and get to know your brand online. Creating content that's useful to your target audience can lead them to eventually becoming customers.
People may find your content via search engines, social media, or other channels, especially when you also have an SEO or social media marketing plan in place. As they consume your content, they'll become familiar with your business and trust you as an expert in your field.
With the right content marketing strategy in place, users who discover your content online will eventually become customers.
Other digital marketing services
Other Internet marketing service options include conversion rate optimization (CRO), video marketing, online marketplace management, and more.
More Channel Partner Marketing Resources
What Is Channel Partner Marketing?
What Is a Marketing Agency and What Does a Marketing Agency Do?
Channel Partner Marketing Services
DealerFX: All-In-One Channel Marketing Solution
Dealer/Distributor Marketing Services
Why work with a channel partner marketing agency?
You have two main options for running your channel partner marketing strategy — you can run your marketing in-house or hire a channel partner marketing agency.
Both are potentially viable options, but hiring an agency offers several advantages that make it worth considering. Here are some of the top reasons to work with a channel partner marketing agency:
A wide range of expertise
The marketing professionals who work at experienced, successful channel partner marketing agencies are experts in their field. They know how to create marketing campaigns that drive results and implement them effectively. This helps your campaigns get results quickly and reliably.
When you work with a channel marketing agency, you also get access to marketers with expertise in diverse areas of marketing. If you create a smaller internal team, your marketing employees may not have experience with every marketing method you want to use.
However, with an agency, you get access to a large pool of marketing professionals with expertise in various areas.
At WebFX, we have a team of more than 500 digital marketing pros with expertise in a wide range of digital marketing methods.
More resources
Channel partner marketing agencies have access to the tools needed to create, run, test, and report on digital marketing campaigns.
When you work with an agency, you don't have to worry about finding the right tools and purchasing them yourself.
At WebFX, we use the best tools in the industry to help us drive results for our clients. We've even created our own digital marketing platform, MarketingCloudFX, which you'll have access to when you work with us.
MarketingCloudFX provides detailed data about your campaigns and uses artificial intelligence and billions of data points to provide strategic recommendations.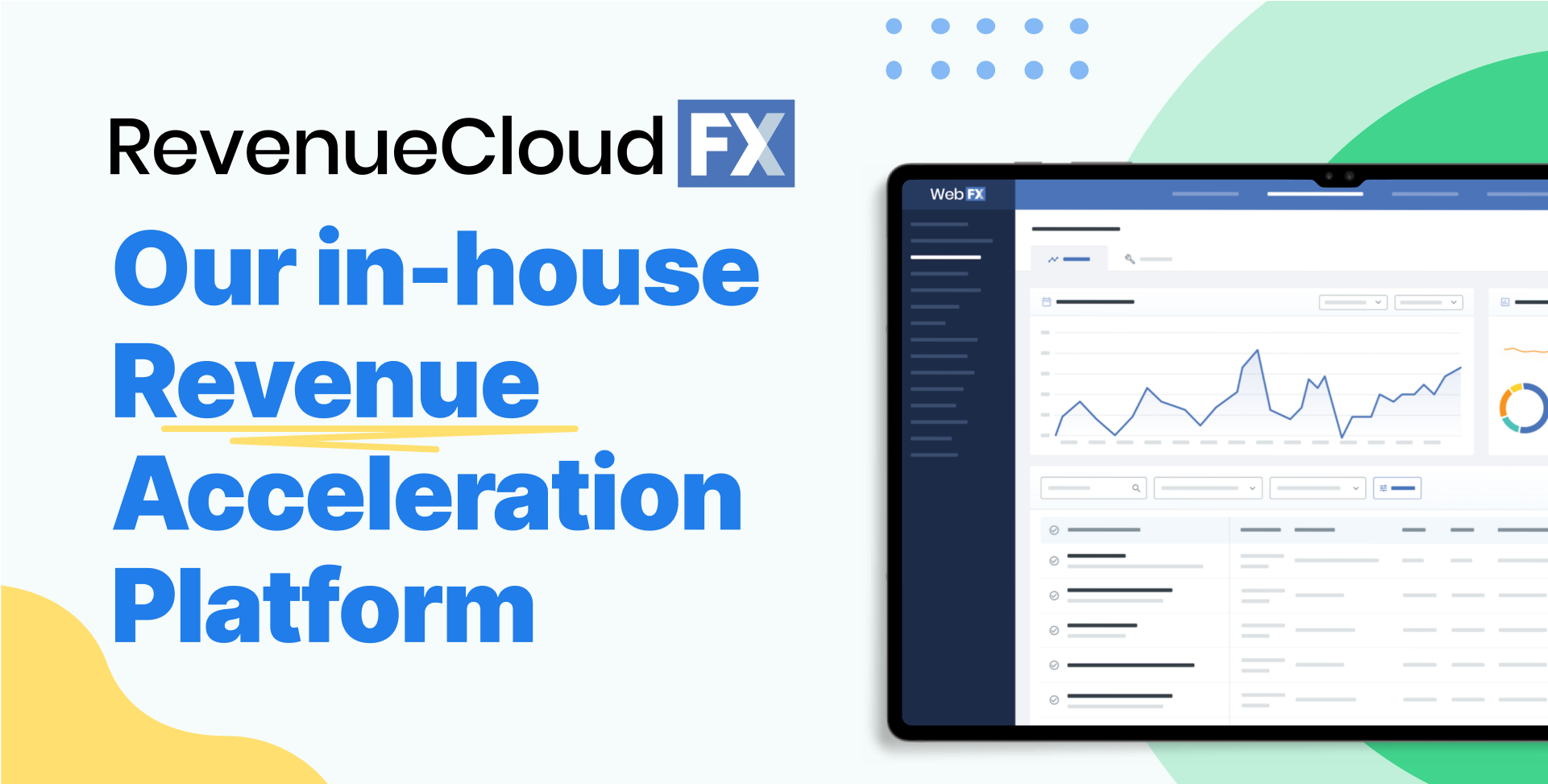 Flexibility and scalability
When you hire a channel partner marketing agency, you can get your campaigns off the ground faster since all of the necessary personnel, tools, and systems are already in place. You don't have to worry about hiring an internal team, which is a lengthy process.
You can also scale up your marketing more quickly and try out new strategies without taking on the risk of hiring additional employees.
Costs
Hiring an internal marketing team can cost more than $200,000 per year. The cost of hiring an agency typically ranges from $20,000 to $200,000, depending on the services you choose.
Your costs when working with an agency are much more flexible, as you can choose the services that best fit your needs and goals.
Meet WebFX:
Your world-class, tech-enabled marketing agency with over 1.6 million hours of combined expertise.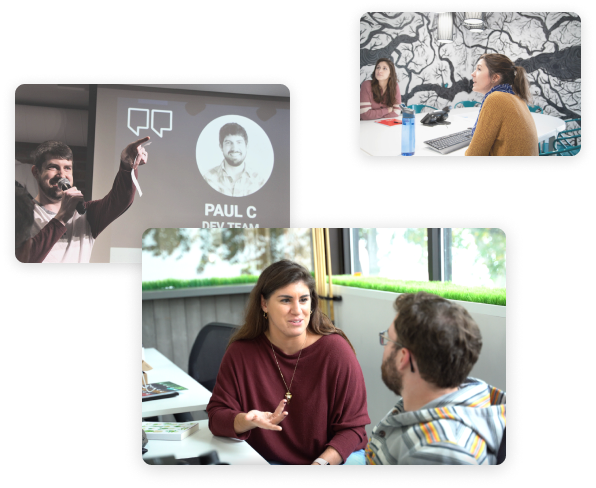 How to choose the right channel partner marketing agency
How much you get out of your channel marketing strategy depends largely on which marketing firm you choose to work with. So, how do you know which is the right channel partner marketing agency for you?
Choosing a channel partner agency requires conducting thorough research. Search online to discover your options and find out as much about each agency as you can by exploring their websites and checking other sites, such as social media sites and review sites, for information about them.
Some of the most important things to look for include:
The services they offer
Check which services each agency offers and make sure they offer the services you're interested in. While it's possible to work with different agencies on different marketing methods, it's helpful to have one agency for all of your digital marketing needs.
Getting all of your digital marketing services from one agency makes your marketing much more streamlined. You can easily align your efforts across all channels, and you don't have to worry about possibly conflicting strategies.
You'll also save time and money if you only have to get set up with one firm versus several.
Transparent pricing
Look for pricing information on each agency's website. Choosing an agency that's transparent about pricing helps ensure you know what to expect.
Pricing information also helps you create a marketing budget. Keep in mind that the lowest price isn't always the best option since you may miss out on quality and, therefore, leads and revenue.
Reviews and testimonials
A great way to learn about the quality of a marketing agency's services is to check out what their clients have to say. Take a look at each agency's reviews and testimonials, both on their website and on independent sites.
At WebFX, we have more than 1,020 client testimonials on our site and more than 260+ reviews on Clutch.
Their experience
Another thing to look for is information about their experience. Consider how long they've been in business, whether they've used the strategies you're interested in, and whether they have experience working with your industry.
That's not to say that a new agency or one that's new to your industry can't succeed, but choosing an experienced one can give you more peace of mind. They've proven themselves, and there's lots of evidence that they'll drive results for your business.
Work with WebFX — the channel partner marketing experts
What will you get when you choose DealerFX, our channel marketing solution?
A full suite of digital marketing services: We offer a wide range of digital marketing services, from SEO to PPC to web design, and we have the expertise to help you meet your marketing goals.
A custom strategy: We'll create a custom strategy for your business tailored to your audience, needs, and goals. We never use cookie-cutter marketing plans.
A dedicated account representative: You'll have a single account representative who will be with you every step of the way. Your account representative is there to work with you and answer any questions you have.
Transparent reporting: Your account representative will provide you with regular reporting so that you always know how your campaigns are performing.
Access to MarketingCloudFX: You'll get access to our digital marketing platform, which helps you track and analyze your campaigns, manage leads, automate your email marketing, and more.
Experience: WebFX has more than 25 years of experience and a team of more than 500+ digital marketing experts. We've worked with clients across a vast range of industries on numerous campaigns. Some of our channel partner marketing clients include CAT, Quincy Compressor, Clopay, KOA, and Hyster-Yale.
Results: We'll focus on getting results for your business. Over the last five years, we've generated 7.8 million leads and $3 billion in revenue for our clients.
Ready to get started with your custom channel partner marketing plan? Request a free quote or call us at 888-601-5359 to speak with a strategist!