Cost to Advertise in National Newspapers
Newspaper advertising used to be one of the most popular ways for businesses to find new customers.
But today, the Internet has empowered companies like yours to advertise for a much lower cost and a much higher profit.
Still, newspaper advertising has its place in the marketing world. It's ultimately up to you to decide if it's a good idea for your business.
On this page, we'll take a look at the costs of advertising in national newspapers versus the costs associated with advertising online.
To start, let's break down the costs of national newspaper advertising.
How much does it cost to advertise in a national newspaper?
National newspapers (New York Times, Washington Post, etc.) make almost all of their money through advertising. It's essential to their continued success, and without it, they'd surely fail.
With the size, circulation, and readership of national newspapers, they have a lot of upkeep costs. Their ad rates reflect that, which makes it difficult to advertise in any newspaper with a cross-country reach.
Advertising in a national newspaper costs approximately $100,000 at a minimum. At the higher end, you could pay over $1.4 million.
When you advertise with a newspaper, you go through four main stages of development.
First, you have the setup process. This includes designing the content, appearance, and size (in inches) of your ad. You're responsible for the media you present in your ad, which in this case is a graphic or photo. Depending on whether you have an in-house team or need to contract a designer, this may be your first cost.
Getting the raw product, editing it to your preference, and implementing it in the final ad has an average cost of $113,000 for major newspapers.
Then, you'll need to pay the setup cost. Typically, this refers to the amount of space (also in inches) you want your ad to use in a physical publication.
Local newspapers charge as little as $11 per inch for that service. But major newspapers — like New York Times — can charge as much as $1.4 million for a full-page, full-color ad in their Sunday editions.
Finally, if you want to continually advertise in a nationwide newspaper, you need to pay to continue.
Often, that means you'll pay a higher initial cost for an ad package, but a lower cost per ad. Regardless, it'll cost you the newspaper's ad rate plus your cost of media.
And if you want to change your ad at all, you'll have to start from scratch. That means shelling out for production costs all over again, plus any fees you incur from breaking a contract.
At the end of the day, that's a lot of money just to get a graphic ad in print. Most American businesses won't be able to afford something that high, especially since it's not likely that a local or regional brand could recoup that cost from one ad.
That makes national newspapers the best fit for nationwide or worldwide brands. These are businesses with locations throughout the world that people already know and repeatedly patronize in multiple countries.
If you only have one storefront, you're almost guaranteed to lose a tremendous amount of money on just one ad.
With that in mind, we recommend that only major brands use nationwide newspapers to advertise.
If you're a small business, consider something more cost-effective, like SEO, PPC, content marketing, and other Internet marketing strategies.
But all of this data begs another interesting question — why is the cost of advertising in a national newspaper so high?
Our digital marketing campaigns impact the metrics that improve your bottom line.
See More Results

WebFX has driven the following results for clients:

$3 billion
In client revenue

7.8 million
Leads for our clients

5.2 million
Client phone calls
Why national newspaper ads are so expensive
As we stated earlier, nationwide newspapers have a lot of overhead. That includes:
Facilities
Facility maintenance
Worker salaries
Worker benefits
Worker expenses (travel, etc.)
Resource purchases (paper, bundling, etc.)
Printer contracting
Delivery vehicles & fuel
Advertising via other media
Unpurchased product (extra newspapers)
This isn't an exhaustive list, but it at least gives an idea about why newspapers charge so much for space on their physical product.
But the biggest problem with newspapers is that their main goal is increased circulation. They want to reach as many people as possible, but that also means they need to print more.
Ultimately, that means newspapers have to overproduce their primary product, which means they lose money every day.
Plus, the more readers they get around the country, the more printers they have to contract. So every time a newspaper wants to grow, they have to spend a lot more money — and it can take a while to recover that cost with their profit margins.
The only choice most newspapers have is to cut internal spending, which can have great results for the organization itself. But that rarely ever leads to dropping ad costs.
No matter how you slice it, national newspapers constantly have to spend more just to make thin profit margins. That makes their ad costs go up, which makes your ROI go down.
It's an unfortunate situation — and it's also why so many newspapers are going digital.
But with such a tangled financial mess, it's best to avoid advertising in national newspapers unless your company is already a big brand with lots of name recognition.
Alternatives to national newspaper advertising
At WebFX, we've worked with a lot of clients who say that newspaper advertising simply hasn't worked for them.
That's why we use alternative sources to help small, medium, and big brands grow — regardless of their ad budgets.
Below are some of the most popular alternatives to advertising in national newspapers:
The 11 services above are all proven to have lower initial costs than newspaper advertising, plus higher returns. In many cases, you can recover your initial investment several times over before finishing with a campaign.
With national newspapers, that's never a guarantee. Sometimes, it's not even likely.
With that in mind, we at WebFX recommend that businesses of all sizes at least try Internet marketing before signing on for a national newspaper advertising campaign.
You'll be able to do more with your budget, and you have an incredibly high chance to earn more for your investment.
Overall, that translates to better results and more revenue for your business without a six-figure minimum investment.
Traffic attracted through PPC advertising yields 50% more conversions than organic advertising.
Are you leveraging PPC in your marketing efforts? Let's get started.
View the Guide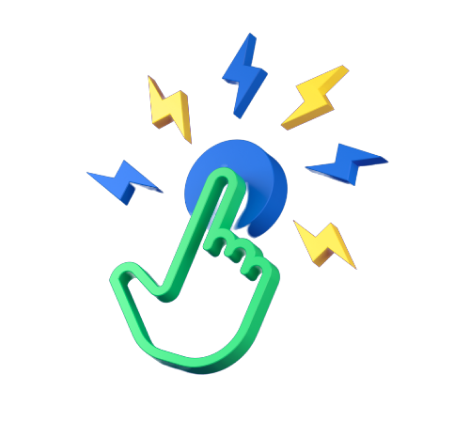 Looking to advertise your business?
WebFX knows how much it costs to advertise on newspapers, and we know how helpful it is to try other options first.
If you want to promote your business with more streamlined, efficient advertising methods, WebFX is here to help!
Contact us today to craft a customized, affordable marketing campaign for your business!