Corporate Reputation Management Pricing
Today, anything can be published online. Has your business been, or have the potential to be, scrutinized in a negative light? It could be negative reviews, untrue allegations, or worse. Instead of simply hiding these negative results, WebFX's online reputation management services ensures these words don't go viral.
Improve your company's online reputation
Are you seeing an influx in negative reviews? Are recent product recalls or defects causing a crisis for your brand on social media? Or has someone published something untrue about your company that is getting more attention than it should?
No matter the source, it's there, and it's ruining your company's good name. Even if you don't see it, your target audience is finding it. And it could be costing your company a significant amount of business. One negative link under your company's name can do considerable damage.
When you work with WebFX, you get:
A dedicated point of contact trained and experienced in white hat reputation management tactics
A range of options for how to approach your company's specific reputation needs
Competitive pricing
Are you ready to start optimizing your online reputation? Contact us online to chat with an experienced strategist from our team about WebFX online reputation management.
Looking for custom plans and pricing? Request a proposal to receive yours.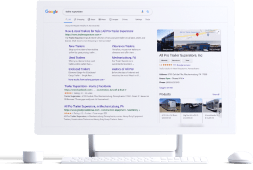 Request a Proposal
"Working with WebFX is a joy! Their insight and knowledge is appreciated."
VP of Digital Strategy
RESTAURANT IN KANSAS
What is reputation management?
Before we get into pricing, it's important we take a closer look at reputation management. Just what is it, exactly?
Reputation management is the process of improving your company's status among Internet users, specifically in Google search results, online reviews, and other high-traffic areas online.
How much do reputation management services cost?
Reputation management pricing varies based on the size of your business, how many locations your business has, the services you use, the agency you work with, and other factors.
Businesses may pay anywhere from $500 to $10,000 per month for reputation management services. Some agencies may charge an initial fee and an ongoing monthly cost. If you pay by location, you may pay anywhere from $50 to $1000 per location.
10 reputation management examples
Want to learn more about how reputation management works? Here are 10 examples of reputation management services and the value they offer your business.
Saturating search results: Suppressing negative news by publishing positive content that fills Google search results
Monitoring search results: Watching Google search results to make sure they constantly show your business in a positive light
Optimizing social media: Leveraging free profiles to fill Google search results for your brand name
Owning social media: Controlling the conversations people have about your brand on social networks
Promoting your brand: Advocating your business and its website on other powerful websites to build brand awareness and positive press
Reworking search results: Exercising multiple strategies to dramatically alter search results
Distinguishing executive reputation: Promoting articles and blog posts that positively showcase corporate leadership
Developing multimedia: Crafting photos and videos to rank your business in multimedia-specific search results
Communicating openly: Reporting to you on what we want to do, what we did, how it worked, if it worked, and more on a regular basis
Tracking results: Showing you where your money has gone and how it's helped build your online reputation
Note: These are only examples. Your reputation management plan, costs, and results will vary depending on the custom package designed for your company's specific needs.
Now, let's talk specifics. Whether your company is under fire from a competitor or someone's publishing a bad review on every website they can find, you need to fight back.
All of our reputation management services are designed to do exactly that, so you can take control of your online reputation and rebuild it, brick by brick. Now, let's talk specifics. Whether your company is under fire from a competitor or someone's publishing a bad review on every website they can find, you need to fight back.
How to earn 11.5x more customers
Believe it or not, 92% of consumers check online reviews before buying.
So if you have a negative reputation online, you're probably losing 92 customers you could have for every eight you get.
But there's a silver lining — that means you could increase your sales by 11.5 times your current amount, assuming you're only earning 8% of your potential customers.
That's the bottom line for corporate reputation management. You could be earning so much more. You could be beating your competitors so much more. Likewise, you could be thriving online if only your customers didn't see the bad things people have said about you online.
Fight back — and win
By choosing a corporate reputation plan from WebFX, your company straps on the gloves, gets in the ring, and starts throwing punches.
Every time you throw a new punch, you don't just take down an unfair review — you make it harder for new unfair reviews to get seen.
That's the foundation of WebFX's approach to reputation management. We go on the offense while building up your defense, so you can come out the gate swinging and relax once you've won.
Then, we keep an eye on your online reputation to make sure all that negativity doesn't come back. And if it does, we deal with it as quickly as possible.
In other words, reputation management keeps your company strong against incoming attacks. We have your back, and that means making you look as good as possible online.
We foster and form long-term partnerships so that your business has long-term results.
Over 90% of WebFX clients continue partnering with us into year 2 of their campaign.
Hear from Our Happy Customers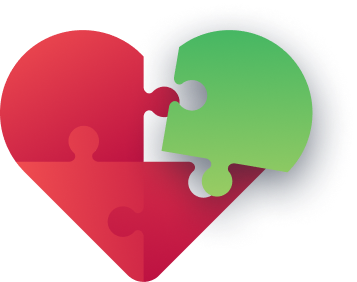 The "big 3" crucial websites for reputation management
In addition to your own website, corporate reputation management takes advantage of other key online properties to improve your company's image.
These three sites also happen to be the three biggest sources of online reviews.
So what are the three most important sites to reputation management?
1. Google
Google is the king of almost all things online — and that includes your company's reputation.
Google likes to rank websites high when it's certain those websites provide a positive experience to their users.
Fortunately for you, that means you can get Google to rank your own website by creating an intuitive, easy-to-use website for your visitors.
Unfortunately, sites like Facebook and Yelp already exist, and they're two of Google's favorite sites in the world.
That means Facebook and Yelp have an advantage over you when you first make your website. They'll frequently show up in search results for your brand, and they may even beat you for a few months before Google's algorithm figures out it should be ranking you before the review sites it likes so much.
On top of that, Google is also a review site now. Customers can leave positive and negative feedback for you that shows up right in search results.
That means if someone's looking at your brand name, they're also looking at your reviews!
Earning positive reviews on Google is crucial to improving your company's reputation. Remember that 92% of consumers look at online reviews before buying. Since Google is the most popular website on the planet, you can be sure a lot of your customers are checking your reviews there.
But Google is only the first review site that impacts your company's reputation!
2. Facebook
Facebook is the world's #1 social network. With more than a billion users, it's safe to assume that a lot of your potential customers will look for you there, in addition to Google.
Controlling your Facebook reputation is a little easier than Google. Just follow these steps:
Set up an account
Fill out all information
Start posting about your business
Respond to comments
Encourage customers to leave reviews
As you use Facebook, you'll naturally grow a following of dedicated potential customers who want to hear from you.
Eventually, you'll get a customer complaint. But you can control that by responding to the complaint and addressing its circumstances.
That shows your customers — especially the complainant — that you care about their feedback, and it passively encourages positive reviews.
Facebook's reviews are also important because they show up in Google search results as well. So if you have negative Facebook reviews, your potential customers will see those, turn tail, and run.
That's why it's so significant to keep a reputable standing on Facebook. With it, you can convert new customers from social media and search results at the same time.
With Facebook under control, it's time to jump to the last critical site for reputation management — and it's a big one.
3. Yelp
Yelp was one of the Internet's first websites dedicated to online reviews. Since it's creation, it's grown more influential and powerful with each passing year.
Today, Yelp is the epicenter of online reviews. Its ratings show up in search results, apps, and dozens of other media formats.
If you haven't started using Yelp, someone else might've already left you a review, and you don't know it! Users can set up your listings for you, which means you need to claim it as quickly as possible.
You can do that by going to Yelp, looking up your business, and clicking the "Claim" option.
On the off chance you're not listed on Yelp yet, you can set up your account similarly.
Once you own your Yelp listing, you can start responding to reviews that users leave. These include negative and positive reviews since it's important to respond to both types.
With Yelp on your side, you've taken control of the three major sites that control your reputation online.
But there's still one big question to answer — why should you choose WebFX?
Time to Level Up Your Sales
Our long list of services helps you grow every aspect of your business with marketing strategies that are proven to increase bottom-line metrics like revenue and conversions.
In the past 5 years, we've managed more than 12.9 MILLION transactions across our client base.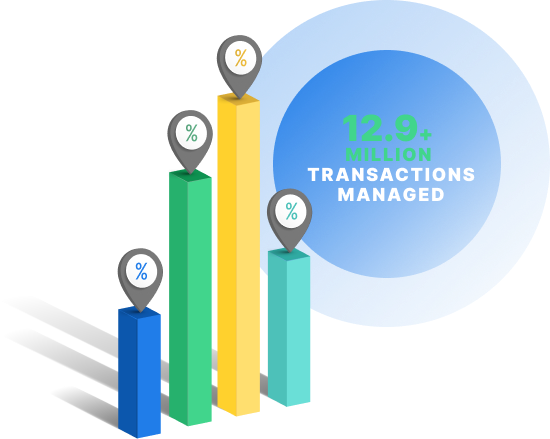 WebFX's service rating
We know a lot about reputation management because we practice it ourselves.
Are you ready to improve your company's reputation online?





+1020
For verified ratings of our marketing services, please read our:

WebFX Agency Rating:
4.9 / 5 with 300 ratings
Industry-Leading 1020 Testimonials

The power of positivity
It's time to make sure everyone online knows your stellar reputation!
Contact us today to set up your custom reputation management plan today!
Reputation Management Services
Why Reputation Management is Important
Reputation Management Tips