As the leader of a business, you may think that website design for carpet cleaners isn't essential for driving conversions and landing more sales. All it takes is providing superior service to ensure that the right clients find you, right?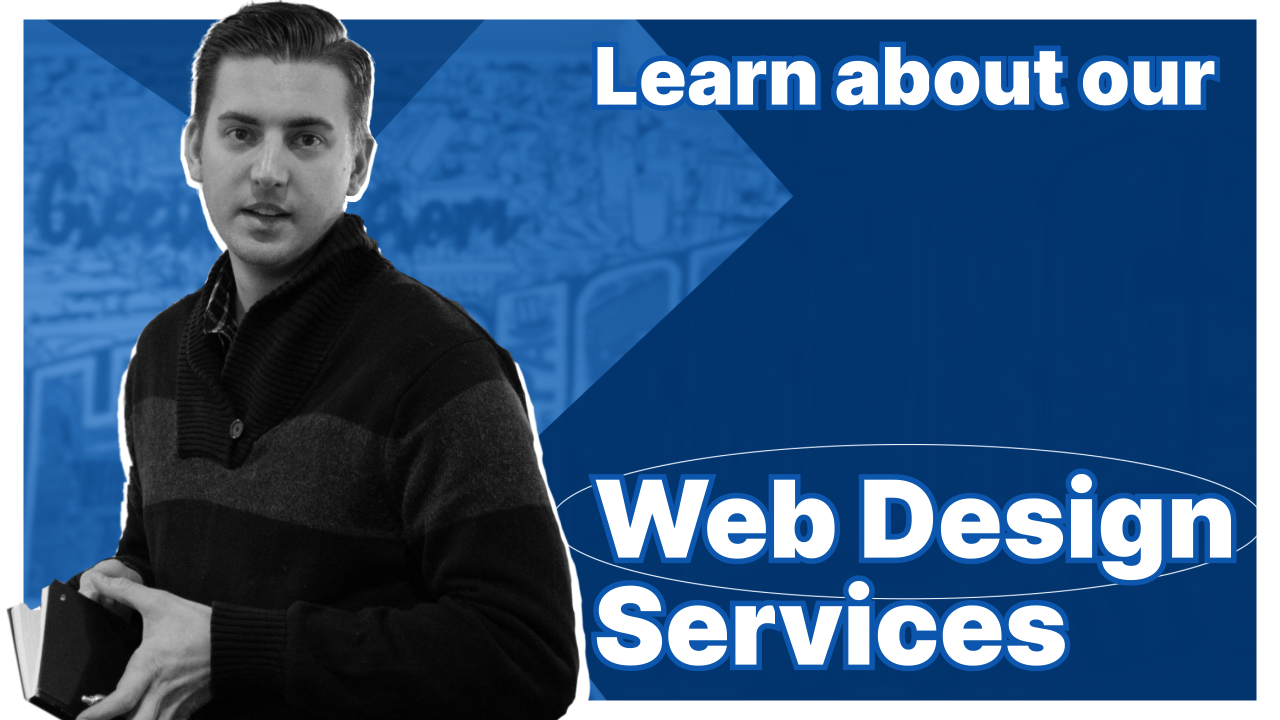 While your ability to exceed client expectations for carpeting-related services is priority number one, having a visually appealing website is vital too. Your site is often the first impression your prospective customers have of your business — so you want to make sure it's a great one.
Not sure how to improve your website's appeal? At WebFX, we're here to help. Reach out to our team of award-winning designers or call us at 888-601-5359 for more information on how you can maximize your website's performance with professional carpet cleaning web design!
Browse carpet cleaning website design services for your business
With WebFX, you can choose from several carpet cleaning website design services, including:
All our carpet cleaning web design plans include:
If you'd like to learn more about our services, contact us online or get a quote with our free calculator!

Hear What It's Like to Work With WebFX!

"WebFX has helped our company understand SEO and how it works. We have been impressed by the thoughtfulness of the team members and their communication is above reproach. Also, Basecamp is neat to see how our project is progressing. Really this company is about educating through the process which we appreciate."
Cleaning Service
What does professional web design for carpet cleaners include?
Your carpet cleaning business can become a forerunner in its industry — so don't let subpar marketing hold you back from reaching your full potential. When you invest in professional web design, you'll enjoy access to a myriad of deliverables, including these three:
1. Customized aesthetics
You don't want your website to look like a mirror image of your competitors. On the contrary, you want your page to showcase your company's unique features. When your customers visit your site, can they automatically see your brand voice in the content and visuals?
Personalized visuals help your target audience trust your website, making them feel more comfortable while navigating your website. When you customize your site, it helps you form a sense of brand identity online, too.
2. Responsive design
Nearly 4 in 10 consumers will stop interacting with a website if the images fail to load. An even higher percentage of individuals are unlikely to return to your page if they have trouble navigating your site.
When you prioritize your carpet cleaning website's design, you'll effectively keep your audience engaged while maximizing your chances of having them return to your page in the future. An experienced and award-winning design team, like WebFX, can make sure of it.
3. Calls to action
Since your sales rely more on services than products, it's vital to include calls to action (CTAs) on your page. When you invest in web design, it's easier to provide your audience with a clear and informative direction that convinces them to seek more information about your services.
A well-formatted and performance-driven website also serves as a positive reflection of your business and instills a sense of trust in your clients that will give them the push they need to act on the CTAs located throughout your site.
3 benefits of a professional carpet cleaning website from WebFX
Now that you know the significance of investing in professional web design for your carpet cleaning company, you're probably wondering how our award-winning team of designers and digital marketers can benefit your business.
Here are a few of the benefits that our clients enjoy:
1. Optimized sales cycle
Wondering why you should hire a web design agency when you've previously managed your website in-house? Although you can tackle this task on your own, experienced designers can design your carpet cleaning website promptly, plus optimize it for users and search engines.
Our experienced team can produce a well-designed page that nails your company's key selling points and keeps users interested in your page. We can also help you optimize features essential to your sales cycle, like contact forms or call tracking.
The result? A website that not only drives sales, but also makes them easy to track.
2. Continual updates
A static website isn't likely to bring in a steady flow of high-quality traffic over time. The key to a successful page focuses on updating your visuals and text to keep your clients — and potential customers — up-to-date and engaged.
With a professional web design agency, you can not only update your website's design, but also test its performance. Our designers, for example, can perform A/B testing to see how new versions of your site perform.
By leveraging their expertise, you'll find it easy to perfect the visual appeal of your page. With that result, you can achieve your overall business and digital marketing goals, like driving new sales.
3. Help from experienced marketers
If you're like most business leaders, you may not know where to begin when it comes to effective carpet cleaning web design. After all, your area of expertise is in carpet cleaning — not digital marketing.
Fortunately, hiring a full-service digital marketing agency that offers web design can help.
For one, you relieve yourself of the burden of taking on critical web design tasks on your own. Second, you experience the help of professionals who have specialized insight on how to create websites that not only look good but perform well too.
When you hire an agency with the credentials to back its work, you can relax knowing that you have a dedicated team of professionals overseeing and managing your website. Plus, you can focus on high-priority tasks versus worrying about your site.
At WebFX, we've won more than 50 web design awards — so you can always rest assured you'll receive the maximum level of benefits when you join our growing team of satisfied clients.
Why is web design for carpet cleaning companies important?
As a carpet cleaning company looking to earn new clients, your website serves as the foundation of your digital marketing strategy. Every time you interact with a prospective customer online, your goal is to redirect them to your site to land more sales.
An effective web design strategy helps ensure that users have a positive first impression of your business. That kind of first impression makes visitors more likely to return to your site in the future, which can translate to a new lead or sale.
Investing in a proactive web design strategy is critical for the three following reasons:
1. Functionality
When your target audience visits your site, they want a smooth shopping experience that makes it easy for them to collect information about your services and business. What they don't want to encounter is a site that struggles to load.
Fortunately, web design services for carpet cleaners help ensure your web page is usable and compatible. Since 88 percent of clients are less likely to return to a website after having a bad experience, you want to put an added effort into securing your site with the right design.
2. Branding
Do you think that most of your clients come from word-of-mouth recommendations or referrals?
While these tactics can play a fundamental role in spreading brand awareness, today's digitally-driven era demonstrates that digital marketing efforts are essential for attracting new clients and competing with the competition.
Your website is the ideal place to maximize your online branding for searchers.
A vital component of any effectively branded site is strong visuals. To acquire new customers for your carpet cleaner business, you need to show why your company is the best choice for prospective clients. Aesthetically pleasing graphics and visuals can help you achieve this goal.
3. Greater conversions
If your business advertises its services on a website, you want a return on investment (ROI).
One way you can increase the conversion rates of your pay-per-click (PPC) campaign? Designing an intuitive and easy-to-use landing page that coordinates with the content of your advertisement.
With professional web design for your carpet cleaning business, you can ensure your PPC campaign not only drives traffic to your website, but also conversions. Plus, you can often expect an ROI with this cost-effective advertising strategy.
Improve your carpet cleaning company's web design
At WebFX, we've helped drive more than $3 billion in revenue for our clients while effectively generating 7.8 million leads for our clients' businesses. Even better, we've won more than 50 web design awards
But don't take our word for it — find out for yourself why 91% of our clients stick with us. Contact us online or call us at 888-601-5359 for more information about how we can help your carpet cleaning company spruce up its visual profile and marketing potential today!
Earn a 20% greater ROI with WebFX