If you're a non-profit, you've probably heard a lot of buzz about customer relationship management (CRM) software. You might be wondering if a CRM for non-profits is worth the investment. If so, we've got the answer for you — yes!
This article will cover some of the top CRMs for non-profits of 2023. So, keep reading!
For more marketing tips, subscribe to our marketing newsletter, Revenue Weekly.
Don't miss our Marketing Manager Insider emails!
Join 200,000 smart marketers and get the month's hottest marketing news and insights delivered straight to your inbox!
Enter your email below:
Inline Subscription Form – CTA 72
"*" indicates required fields
(Don't worry, we'll never share your information!)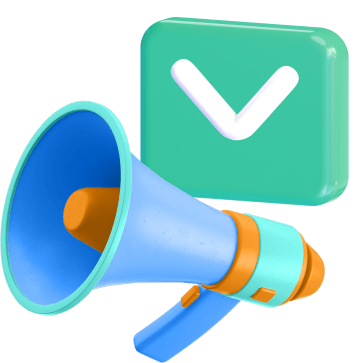 Can your company benefit from a CRM for non-profits?
Non-profit organizations are often overlooked in the CRM world. They don't have the same budget to pay for expensive software and services, and they don't have the exact functionality needs as other companies.
However, CRMs can help non-profits find new opportunities for donations, volunteers, or partnerships with other groups. When you find the right ones, these systems are an excellent way to keep track of outreach efforts and ensure your organization reaches as many people as possible.
5 questions you should consider when choosing a CRM for non-profits
When selecting a non-profit CRM, ask yourself a few questions. These questions will help you find the best fit for your organization and help you start on the right foot.
Goals: What are your goals? Do you want to track donations and volunteers, or do you want help managing events or memberships? Consider what CRM features will help you achieve your objectives, and make sure they're available in your chosen software.
Ease of use: Is the interface intuitive? Your staff will use this tool daily, so make sure it's easy to use and understand!
Users: How many individuals will be using the software? If only one or two people will manage your CRM, it might make sense to go with a software solution that doesn't require training or advanced user management. However, if five or more people work together on CRM tasks, investing in something more robust with more features and options will have increased benefits.
Integration: Will the software integrate with other systems your organization uses? Once you've figured out what features will help your organization achieve its goals, ensure they're available in the best software platform that fits your needs. Check if any CRM integrations are available with other systems already in place at your organization.
Cost: How much does it cost to use the CRM? The cost of CRM software depends on the features you need and how many people will use it. Some companies charge per user or month, while others offer a free trial period or a limited free version of their software.
Top 5 CRMs for non-profits for 2023
It can be hard to keep track of all the CRMs out there. With so many choices, knowing which one is right for your non-profit can take some work.
Because of this, we've put together a list of our top five CRMs, so you can get a sense of which ones are the most popular and influential among non-profits today.
1. Nutshell

Cost: Starting at $16 per user per month
When it comes to CRM software for non-profits, Nutshell takes the cake. Nutshell is a hassle-free CRM platform designed with an exceptionally user-friendly interface.
Nutshell enables you to:
If you're in need of an all-in-one CRM solution for you non-profit, Nutshell is the platform for you.
2. Bloomerang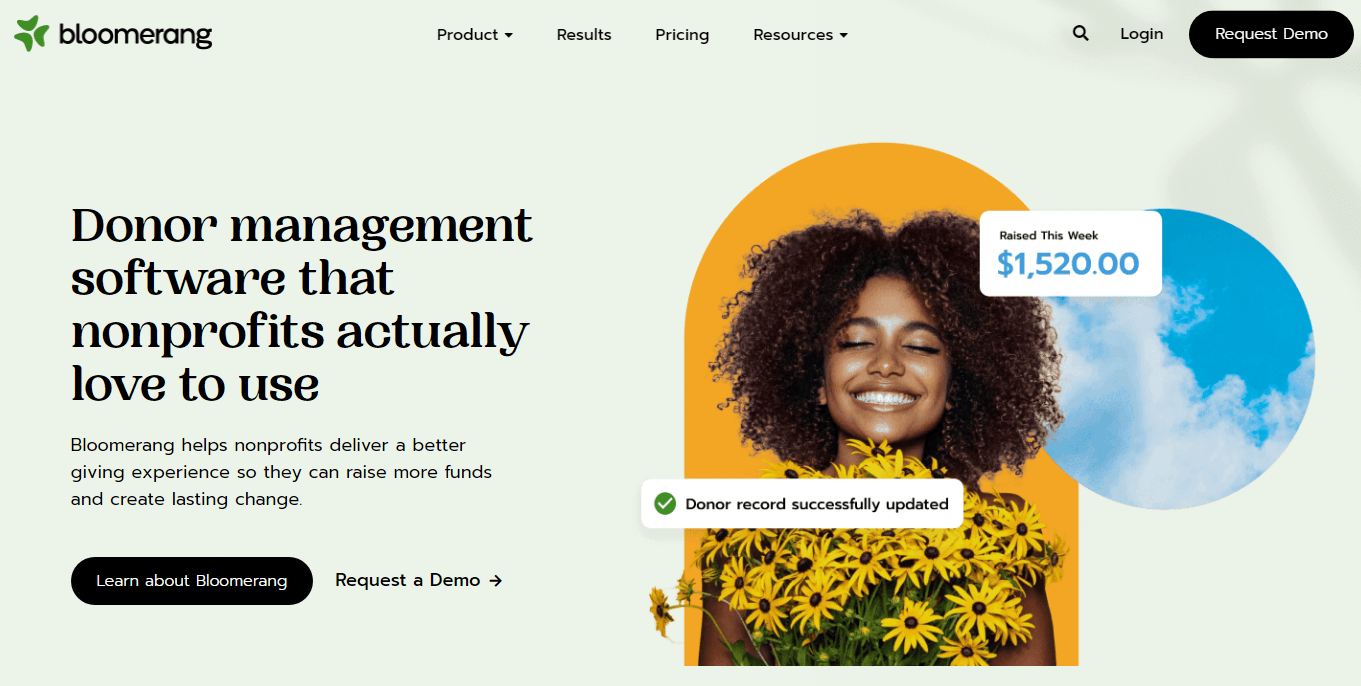 Cost: Starting at $99/month
Bloomerang is a fantastic option for non-profits because of its easy-to-use interface and ample features.
It has great integrations with other tools like QuickBooks and Zapier, so organizations can get the most from this product. The interface is clean and simple enough that even less tech-savvy employees can use it.
With Bloomerang, you can:
Track donations and support across multiple platforms
Schedule automated emails and events for your supporters in advance
Receive detailed reporting and insights
3. Charity Engine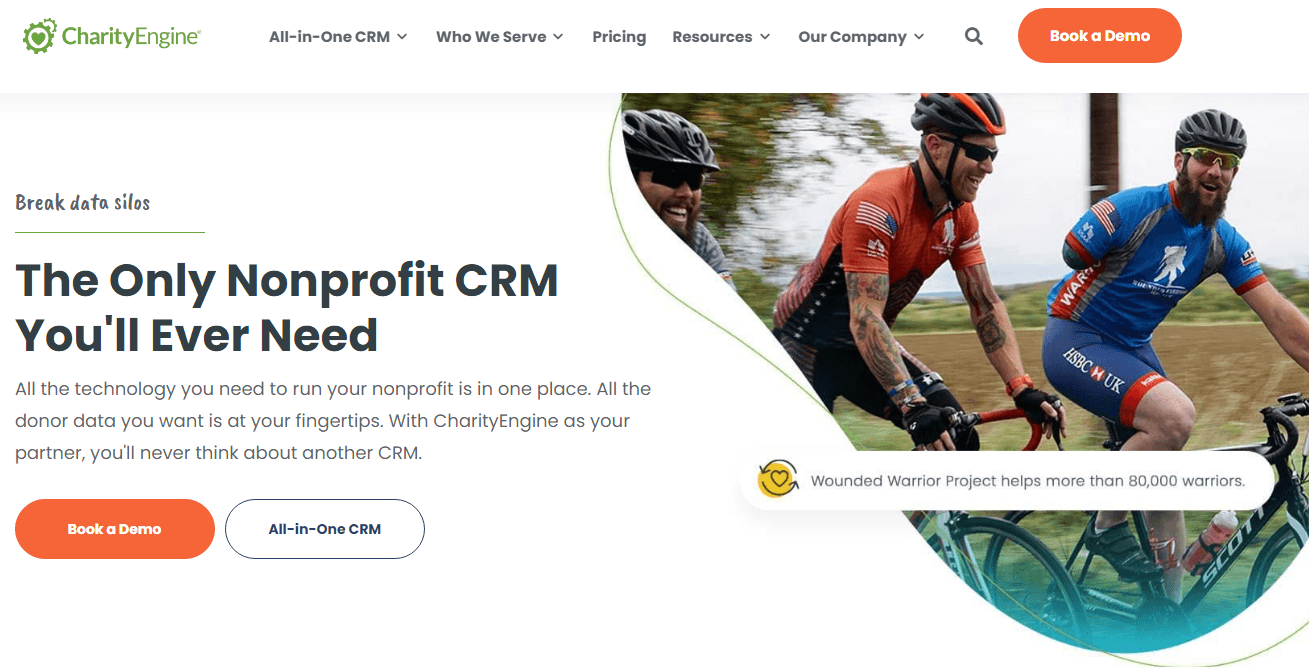 Cost: Starting at $350/month
CharityEngine is a non-profit CRM that helps companies manage and grow their donor base. It combines the best of CRM and fundraising software, so your team can seamlessly coordinate all aspects of your organization.
Non-profit experts designed CharityEngine to ensure it meets all your needs and exceeds your expectations.
It's easy to use yet packed with powerful features that allow you to track everything from donors to volunteers to donations. With CharityEngine, you can streamline operations, maximize results, and reach more people than ever.
You can use CharityEngine to:
Create a monthly giving program to get recurring donations from your supporters
Manage volunteers by assigning them to specific tasks or roles
Send out event reminders to encourage people to attend your events
4. NeonCRM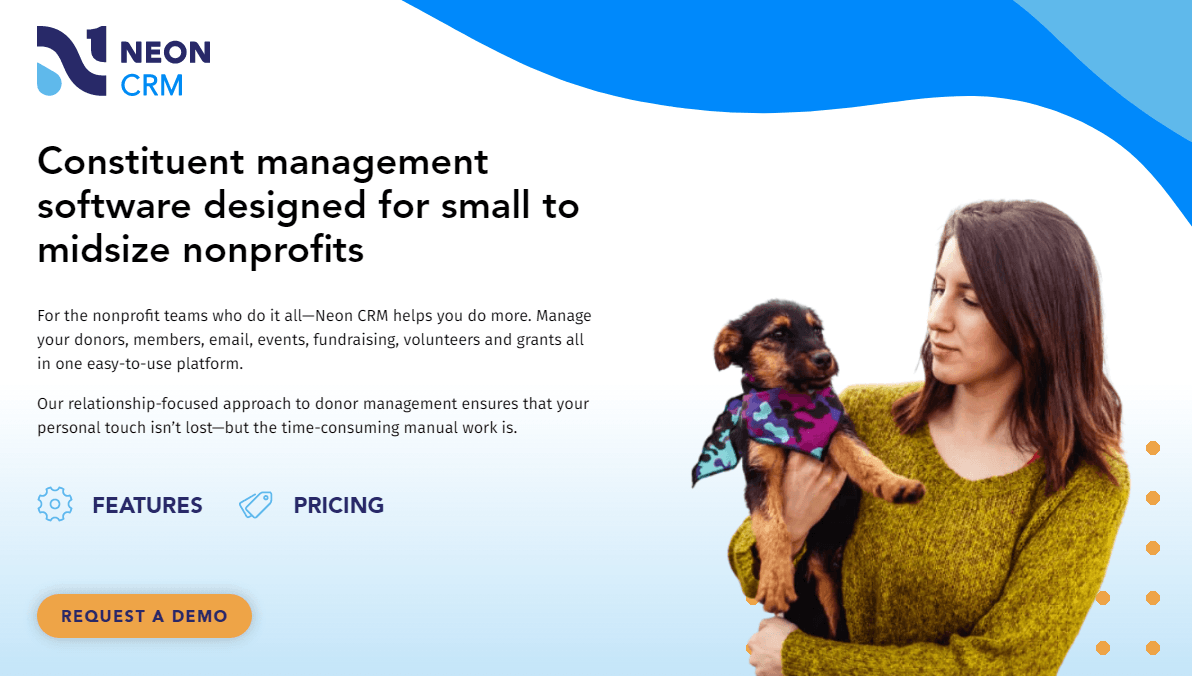 Cost: Starting at $99/month
NeonCRM, with its simple and intuitive interface, has all the features you need to manage your organization's donor database and keep track of your team's outreach efforts.
You can even set up automated email campaigns triggered by specific actions within your database. Features like these will save you time to focus on more important work!
NeonCRM flaunts other features like:
Location searches to view donor niches in your region
Buildable landing pages and forms to assist with donation outreach
Volunteer management to streamline volunteer applications and activities
5. Network For Good
Cost: Starting at $100/ month
This CRM from Network For Good is unique because it works well for individual users and organizations working together across larger-scale projects or campaigns.
This management system might be the best option if your organization has multiple offices or locations across different states or countries.
Additional features of the Network For Good software platform include:
Assistance with hosting virtual and online auctions and events
Comprehensive contact management and organization
Access to a personal fundraising coach to help non-profit organizations reach their goals
Measuring the metrics that affect your bottom line.
Are you interested in custom reporting that is specific to your unique business needs? Powered by MarketingCloudFX, WebFX creates custom reports based on the metrics that matter most to your company.
Leads

Transactions

Calls

Revenue
Learn More

Get the best CRM for non-profits with Nutshell
Are you looking for a CRM that will give you the best return on investment (ROI)? WebFX has over digital experts who understand your needs and can help you create a custom strategy to get the most from your CRM.
We've developed our award-winning CRM platform, Nutshell, to be data-driven so you can build your strategy precisely to match your needs.
With Nutshell, you'll get more than just a CRM — you'll get a personalized approach to help you make the best decisions for your organization. For information on how to start, call 888-601-5359 or contact us online today!
Earn a 20% greater ROI with WebFX
Increase your leads, sales, and revenue with digital marketing