Not only is inbound traffic important to your industry, but more specifically, SEO or search engine optimization is vital to your real estate agency's success.
SEO helps you reach prospective buyers and sellers at the right moment and it can also improve your website's ranking in search engines.
And most importantly, it can be the difference between just running your businesses and being the most in-demand real estate agent in your town.
Before you agree to implement SEO for your business, you should first understand how it works.
Independent research from Clutch has named WebFX the
top SEO company

in the United States.

Clutch has personally interviewed more than 250 WebFX clients to discuss their experience partnering with us.

Read More Clutch Reviews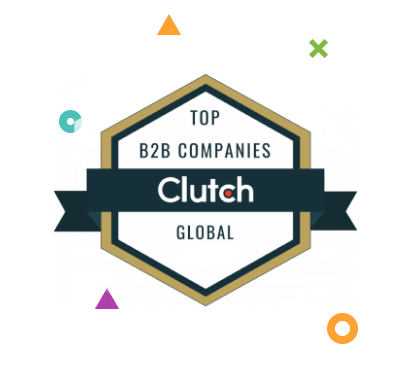 What is SEO?
Search engine optimization, commonly abbreviated as SEO, refers to a collection of methods that are used to improve a website's visibility in search engine results. Without SEO, you could be missing out in ranking highly in SERPs or search engine results pages.
When you use SEO, however, you are actively working to improve your website to appear at the top of search results.
Marketing companies practice modern SEO that relies on Google-approved, "white hat" methods to improve a website's ranking.
These methods include the inclusion of targeted and relevant words or phrases, and keywords on a website. They also include creating content, building links, improving website speed and reducing bounce rate.
Search engines rely on a variety of factors to determine how websites rank for any given keyword. By addressing all of these SEO factors on your website, you make your site much more likely to rank highly for the keywords that are most relevant to your business.
For example, if you want to rank for "realtor in Utah," you can optimize your website for this term.
Now that you have a better idea of how SEO works, let's look at the benefits of utilizing search engine optimization on a real estate website.
Hear What It's Like to Work With WebFX!

"We were referred to WebFX and have been wowed with their company culture, professionalism and attention to our business needs. It has been a great few months working with them and we look forward to continuing our relationship with them and enhancing our seo!"
Real Estate Agency
Benefits of SEO for real estate agents
There are numerous benefits to utilizing SEO on your real estate agency website. Not only can it bring more traffic to your website, but it can increase the business you receive as an agent.
More traffic and conversions
Website rankings alone won't generate traffic to your real estate website, but high rankings certainly help. 64.5 percent of Internet users click on the first three results in a search engine listing, and only 30 percent click on anything after the third result.
If you're on the second page of search results, less than 10 percent of Internet users will even see your page.
SEO is a reliable and affordable way to reach the top of search engine results and generate more clicks to your real estate website.
When it comes to the keywords you choose in relation to your traffic and conversions, quality counts as much as quantity. Optimizing only for broad terms like "real estate" or "homes for sale" might land your site in more results pages, but it won't rank well.
More importantly, with these broad keywords, you'll fail to attract local buyers in the market for your services.
An SEO strategy that targets buyers by location, home models, neighborhoods, and other specific criteria may not bring millions of clicks, but the visitors that do find themselves on your site will be more qualified, and far more likely to contact you.
Once these users click your site, they're also far more likely to convert. In fact, conversions among organic traffic exceed paid traffic by 25 percent.
It definitely pays to utilize SEO to increase your visibility in search engine rankings for the keywords most relevant to your real estate agency and ones that target your local customers.
Higher ROI
SEO outperforms other marketing tactics in terms of click-through rates and conversions, so it's typically much more profitable than other methods.
As the number of people that turn to the web to search for a new home increases, SEO will continue to generate even more revenue for your agency.
The price tag of SEO depends on several factors, including the scope of the project, the services performed, the length of time the company works with you and the size of the firm.
Some firms charge by the hour, while others charge a monthly cost. In other words, depending on your SEO needs, your firm could pay as little as $76 per hour for SEO or as much as $6,000 per month.
While relatively low costs are a huge benefit of SEO, the real value comes in the ROI.
One of our clients, Noble's Pond, saw an increase of 751 percent in their website traffic over 90 days. Now that's a positive ROI!
Greater brand awareness
Because search engine users rarely go beyond the first page of results, most sites that aren't at the top of the rankings don't get a first glance, let alone a second. Since the main goal of SEO is to take your site to the top of search engine results, it's also a terrific strategy for building brand awareness.
If your website resides at the top of search engine listings, it will become more popular among searchers. As mentioned in the statistics earlier, more people will click your site, and get in touch more often.
The more calls, the more brand awareness for your agency!
Your site is ranked on several factors, including keywords, site speed, and how users interact with it. As more potential clients discover your site, they may return for multiple visits, follow you on social media, click email offers and share your content.
Some of these factors resonate with search engine algorithms, which raises your ranking even higher.
By utilizing SEO, you can increase the awareness of your real estate agency, thanks to the higher rankings you'll experience.
Leadership and authority
Keywords aren't the only thing that will land you a spot in top SERP. The quality of your website is just as important.
Most users view the top results in a web search as the most authoritative and valuable, but it takes time and effort to build both.
Search engine algorithms prefer sites with authoritative content that has been linked by other websites. This means that you need to work hard to develop articles, blog posts and other media that resonates with prospective home buyers.
If you produce quality content, it can attract links from powerful websites, which can help both your authority and your traffic.
You will get clicks to your quality content, which will lead to user comments and shares. Over time, your linked content will make you a voice of authority in real estate, which raises your rankings even higher.
Looking for help improving your SEO?
Now that you know why SEO for real estate websites is essential to your marketing strategy, it's time to get started. As soon as you put some of these real estate website SEO tips into practice, you'll see higher rankings, more traffic, and better sales opportunities.
Want to know more? Check out these additional real estate SEO tips.
SEO can be a lot of work, but the results are worth it. If you need some help improving your SEO, it's time to find a reliable, professional agency with real estate experience that knows how to bring you the success you're seeking.
WebFX is an experienced Internet marketing company with the SEO knowledge and experience that clients trust.
If you want to boost the rankings of your real estate agency website, you can trust that we will guide you in the right direction.
Contact one of our SEO experts today to find out what we can do to help you get more home buyers to your website.
Earn a 20% greater ROI with WebFX