Search engine optimization, or SEO, is a lot like real estate — it relies on location, location, location. Specifically, it helps you stand out among local competitors and reach the local prospects you want. However, SEO for real estate agents does a lot more than that.
Because your website is competing with, literally, millions of other websites for visitors, you have to find a way to make it stand out from the pack. One of the most effective ways is to rise to the top of search engine results, and the best way to accomplish this is through tried and true SEO methods.
On this page, you'll learn about SEO and why it's so essential to Realtors. You'll also get some ideas for implementing SEO into your online marketing strategy.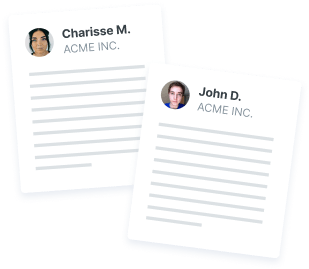 How does SEO work?
SEO involves improving a number of factors associated with your website in an attempt to improve its ranking in search engines. How well your website ranks for specific search terms or keywords depends on factors like:
When, where, and how often those keywords are used
How many links point to your website from other trustworthy websites
How quickly your website loads
Whether or not your site is optimized for mobile devices
You may think that SEO is as simple as adding a few words and phrases to your site, and asking a couple of local businesses to link to you. But SEO is a little more complicated than you might expect.
For one thing, every website is implementing SEO. Just as you're trying to outrank your competition, your competitors are trying to do the same. You might be on top for a week or two, and then a competing real estate agent does something new and jumps to the top spot. Pretty soon, a new real estate website has been launched and takes the top ranking from both of you. This makes SEO an ongoing process.
Additionally, it's very important to know that users, not websites, drive the whole process. One year everyone might be searching for "luxury condos" in the city and then five years later they're favoring "rustic cottages" in the countryside. You're not just trying to keep up with the competition—you're trying to keep up with your own clientele, what they prefer, and how they want to find it.
You may be thinking that it's too much work to try to get the top listing on Google. Look at it this way, though—you know how important it is to use the right words to sell a property. SEO works the same way. Plus, like a good property listing, SEO can be a real boon to your business.
Why is SEO important for realtors?
Maybe you don't think it matters whether your site is at #1, #3, or #24 in search engine results. But it does. When people talk about the importance of SEO for Realtors, they're talking about what happens when a site achieves those rankings.
SEO is important for real estate agents because:
It increases your visibility
Most people use Google and other search engines to find service providers such as real estate brokers. However, 75% of users don't go past the first page of results. If your site isn't near the top, it won't gain much traction or attract new clients.
Additionally, SEO can help you increase your visibility for the words and phrases that your potential clients are actually using to find real estate online. Right now you may only rank #1 for your name or the name of your firm. But with SEO, you could rank #1 for phrases like "buy a house in [city]" or "Realtor in [state]." This increased visibility can bring with it a great deal of new business!
It helps you attract more visitors
The first five positions in search results get 68% of all clicks. As your ranking drops, so does the number of clicks to your site.
With SEO, you can reliably attract more visitors to your website. It will also help you attract more traffic than your competitors, which means you'll be the top Realtor in your area in no time!
It improves your reputation
Sites that appear at the top of search engine results are perceived as having more credibility and authority than lower-ranking sites. This increases the likelihood of clicks.
Over time, as your presence and reputation increases, people will trust your firm and the content it produces. This kind of trust can improve your credibility—and rankings.

We measure our success by how much we WOW our clients.

Bill Craig
Webfx president
How can realtors make their SEO more effective?
SEO can help ensure continued sales and revenues over the long term. Before you can enjoy these benefits, though, you have to put in the work.
Higher rankings take time, and you need to do more than just the occasional blog post, article, or site update to improve your rankings. You need a multi-channel strategy to keep your site competitive and your rankings high.
SEO is an ongoing process, so you and your team will need to devote a fair amount of time to planning, measuring, and refining your efforts. Your goal will always be to rise to the top—and if you're already there, your goal will be to stay there.
What can you do to reach this height and attract more buyers along the way? Here are three SEO ideas that have worked for other Realtors.
Add location-specific keywords to your website
You may be the best Realtor in your city or state, but that doesn't mean that you should rank #1 for basic keywords like "real estate agent." For one, ranking #1 for this term nationwide wouldn't be very helpful, because you're only able to sell and show homes in a certain area. Also, it would take a lot of money and time to get to this spot in the first place!
Instead of optimizing your written content with broad keywords like this, focus on implementing words and phrases that are location-specific. For example, if you are an agent located in Pittsburgh, Pennsylvania, you could use terms like:
Pittsburgh Realtor
Real estate agent in Pittsburgh
Sell home in Pittsburgh PA
Any or all of these keywords would bring you traffic from people who are actually in your area and interested in your services. And the more qualified that a search engine visitor is, the more likely they are to become one of your clients.
Optimize your listings with relevant keywords
If you've started an SEO strategy, you've probably already started adding keywords to your website that target your location, the properties you represent, and other aspects of your firm. But your listings are part of your website, too, so SEO for real estate listings should be part of your keyword strategy.
Try to use words that truthfully describe the homes for sale, but are also likely to rank highly. Many home buyers are looking for "spacious" homes with lots of room for "storage" and maybe "stainless steel" appliances and "hardwood floors."
Use these terms whenever possible—that way, your listings appear at the very moment people are looking for those types of homes. And again, make sure that you include the location of your properties on each listing, which will give them a better chance at ranking for longer, more specific searches like "2 bedroom home with hardwood floors in Pittsburgh PA."
Create high-quality, shareable content
Home buyers and sellers have a lot of questions about the process. "How do I apply for a mortgage?" "Should I hire an appraiser?" "What's the best payment schedule for me?" Create content that answers these question, and you just might find that your rankings go up.
Search engines consider the content you produce when ranking your site. Generally, websites that have a large amount of substantial content with relevant keywords tend to rank better than those with just a few pages. Just producing a lot of pages won't help, but if you are creating a lot of very helpful, relevant content, you're likely to see some SEO benefits.
Additionally, the content you produce may be shared on social media or via email, which can get them in front of people who run their own websites. These people might link to your content in a blog post or article on their own site. And because links are also an SEO factor, you may see your rankings steadily rise with each new link you receive.
SEO is worth doing for real estate agents
You want local residents to trust you with the purchase of a new home or the sale of their old home. But before they can trust your firm, they have to know it exists! If you utilize SEO, you have a much better chance at being at the top of the search results when potential clients go looking for a Realtor—which is what makes it worth doing for everyone in the real estate business.
We understand that SEO takes a commitment of time and energy. If you're concerned that you won't be able to properly optimize your website to rank highly in search engines, WebFX is here for you! As a leading SEO company, we have more than 20 years of experience in helping clients find success online. Give us a call at 888-601-5359 or contact us online to find out what we can do for you.
Reach more clients online
When you partner with WebFX, we'll create a custom SEO strategy for you that help you meet you goals.
Speak with a strategist