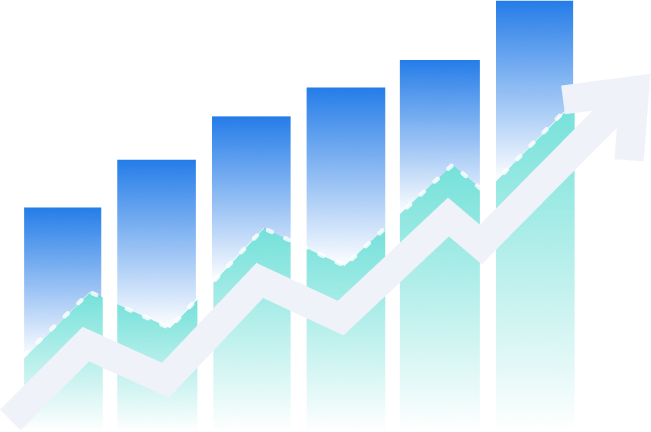 High-powered results for a pro client
ALL-TEST Pro needed a website that drove conversions. See how their partnership with WebFX powered SEO and CRO results!
71%
INCREASE IN CONTACT FORM SUBMISSIONS
30%
DECREASE IN PPC COST PER LEAD
25%
INCREASE IN ORGANIC FORM LEADS YOY
About ALL-TEST Pro
Serving businesses in industries ranging from automotive to aerospace and everything in between, ALL-TEST Pro provides electric motor testing equipment to keep their clients' businesses running smoothly.
No technician who operates motors, generators, or transformers wants to experience downtime if their motor fails. But when they trust ALL-TEST Pro for their motor testing needs, they can maintain those motors to generate consistent results.
With the speed and accuracy of ALL-TEST Pro's equipment, technicians can spot potential problems before they spell trouble. And when the motors keep rolling, the results keep growing.
The challenge
ALL-TEST Pro knows all about the importance of regular maintenance and improvement to keep a business operating efficiently, and the same applies to a company's digital marketing strategy. That's why ALL-TEST Pro sought a digital marketing partner who could keep their business at the forefront of the industry.
To drive real-world results with digital marketing, your business must juggle multiple strategies. ALL-TEST Pro understood that need well, so they prioritized comprehensive digital marketing agencies in their search.
What made them choose WebFX? ALL-TEST Pro says it best: "WebFX wears many different hats and offers many different services all under one roof. That really appealed to us."

Business impact
So, we pulled on our marketing hats and geared ourselves up to improve ALL-TEST Pro's web presence.
The results? Tremendous increases in lead generation and more efficient pay-per-click (PPC) campaigns. In ALL-TEST Pro's words, WebFX "helped to drive new and potential business to us through our website and through Google Advertising."
Specifically, we drove search engine optimization (SEO) results, alongside PPC and conversion rate optimization (CRO) results. After partnering with WebFX, ALL-TEST Pro saw a 71% increase in contact form submissions, a 30% decrease in PPC cost per lead (CPL), and a 25% increase in leads from organic forms year-over-year (YoY)!
71%

INCREASE IN CONTACT FORM SUBMISSIONS

30%

DECREASE IN PPC COST PER LEAD

25%

INCREASE IN LEADS FROM ORGANIC FORMS YOY
Powerful solutions from WebFX
How did we generate these noteworthy results? ALL-TEST Pro partnered with us for:
We leveraged our subject-matter expertise and industry know-how to develop a solution tailored to ALL-TEST Pro's needs.
Our strategy focused on improving ALL-TEST Pro's lead generation. As a business-to-business (B2B) company, they needed a website optimized for qualified leads to find them and convert.
We accomplished this goal by optimizing their site to rank higher in the search results for high-value keywords. While building powerful SEO results, we also drilled down into their site's flow to ensure their visitors knew how and where to convert. Driving high-impact CRO results formed the basis for each tactic we employed.
ALL-TEST Pro also needed a more efficient PPC strategy to bring in high-quality leads for a lower CPL. So, we optimized their campaigns to help them achieve a higher return on investment (ROI).
Here's what ALL-TEST Pro shared about our holistic solution: "WebFX has helped us become more prominent digitally. They have rectified many user experience issues with our website and have made it more user friendly."
Drive more conversions from your website with WebFX
"WebFX has helped us stay current and modern with the look of our website and they have helped us become a leading source in our industry in terms of developing fresh and relevant content," ALL-TEST Pro shared.
Do you want a comprehensive digital marketing partner who will customize their approach for your business's needs? WebFX has you covered!
We have a team of over 500 experts with 1.6 million total hours of experience in SEO, PPC, CRO, and more digital marketing strategies. Plus, we've worked with businesses in 154 industries, so you can trust us to build a custom solution for your specific needs.
Let us drive more leads and a higher ROI for your business. Call us at 888-601-5359 to speak with a strategist, or contact us online for a free quote today!