Is Houzz Worth It for My Business?
Does your business focus on home improvement, design, or remodeling? If so, Houzz is a great opportunity for your business to reach valuable leads interested in home renovation.
Houzz is a redesign and renovation site that allows users to connect with home renovation professionals. It allows users to see room designs, products they can put in their home, and professionals that can help them complete their projects.
On this page, we'll help you determine if Houzz is worth the investment and give you five tips for getting the most out of your Houzz profile. Keep reading to learn more, and call us today at 888-601-5359 to speak with a strategist about creating a social media marketing campaign with Houzz.
What is Houzz?
Houzz is a sales-driven platform that focuses on connecting people who are interested in remodeling or decorating their homes with industry professionals. This site offers design inspiration, product links, and the ability to connect with professionals for jobs you can't do on your own.

Consumers can use this site to filter searches to reflect their specific design style. It allows them to find professionals who can help them implement that style. Users may also collect photos of styles they like and keep them for later.
This collection of photos is put into an ideabook. Ideabooks allow users to gather design ideas, stories, products, and professionals in one place. They can access their idea book when they're ready to start remodeling or redesigning their home.
Users can look at ideas for various rooms in their home. This includes the bedroom, dining room, kitchen, bathroom, and more. Houzz offers solutions and design ideas for every part of the home, including outdoor spaces.
This site allows users to connect directly with professionals. They can find people who service different areas, such as design or home improvement. It's a great opportunity for businesses to connect with valuable leads that are interested in their services.
Some people who use Houzz are looking more to redesign than remodel (especially people in apartments). Houzz allows these users to shop different products to find what works best for their taste. It allows your business to share your products with your audience and get them to buy them.
In addition, users can also read stories about renovations or obtain advice about a project. This is a crucial area for your business because it's an opportunity for you to share your knowledge and connect with your audience.
Houzz is a great site for professionals that work in design or remodeling. Some examples include:
Architects
Building Firms
Contractors
Design Firms
Interior Designers
Kitchen Designers
Remodelers
If you want to reach valuable leads, Houzz is a great place to do it. You'll connect with people who are looking for your business.
Independent research from Clutch has named WebFX the
top SEO company

in the United States.

Clutch has personally interviewed more than 250 WebFX clients to discuss their experience partnering with us.

Read More Clutch Reviews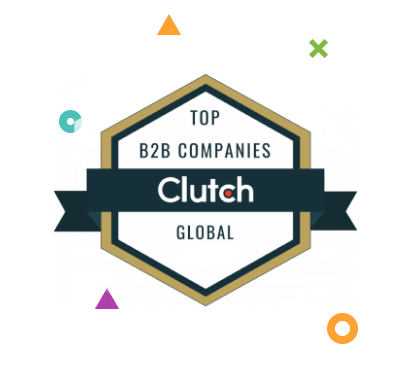 5 tips for optimizing your Houzz profile
Houzz allows you to connect with leads that are valuable for your business. It's important that you optimize your profile to ensure that you reach these leads. Here are five tips to help you create a better Houzz profile.
1. Display your work with photos
Houzz is a very image-focused site. People look at photos of designs and products to decide what they like. If you want leads to find your business, use photos to show them your work. It gives them insight into the quality of your work.
It's best to post projects you've worked on for previous clients. When you take photos, focus on quality over quantity. Your audience wants to see high-quality photos that allow them to see the details up close. It's better to have five high-quality photos than 20 low-quality photos.
If you can display dozens of high-quality photos, it's even better for your business. You'll show the Houzz community what you can do and attract people to your page. It's a great way to increase your visibility with the Houzz community.
Best of all, it doesn't cost you anything to post your photos. It's a free and efficient way for you to show your audience what you can do for them.
On the other end, it will take time to take photos and upload them to your listing. You also must figure out which types of photos will work best with your audience. It may take time to figure out which photos work best for your profile.
2. Engage with the community
There are thousands of people on Houzz that are looking for information, advice, or professionals to do the job. It's important that you engage the community to help these people find your business.
Houzz has numerous forums where users ask questions or for advice. This is an opportunity to introduce them to your business. You can provide these users with information that is valuable to them.
You can help people by answering their industry-related questions. It shows them that you are knowledgeable and that you want to help them. It sets a good impression for your audience.
It also tells them that you are active and available. When you engage in forums, they are exposed to your business and will see your business as an option. It's a great way to earn leads for your business.

These are prospective customers in the Houzz community, so you don't want to miss an opportunity to engage them and get them interested in your business. By sharing your knowledge, you'll guide more leads to choose your business for their projects.
It's important to note that this will take time to manage. If you're too busy running your business, you may not have time to engage with your community and answer their questions.
This doesn't mean you must forego interacting with your community. Instead, you can hire a digital marketing expert to help manage your Houzz profile and answer importance questions for your audience. It's a great way to help you reap the benefits of Houzz while running your business.
3. Build an ideabook
Houzz ideabook is one of the unique features of this site. It allows you to create a portfolio that you can show to clients. It communicates your knowledge and quality of work to them.
When you answer questions on forums and provide information, you can add that information to your ideabook. You can also post photos of your projects, too. This creates a hub where leads can see your work and your knowledge.
Ideabooks build your business's authority. People get a firsthand glimpse into the work you do for your clients. You show them that you know your stuff and they can rely on you to get the job right.
You can create multiple ideabooks. Depending upon your business, you can even make ideabooks for different services you offer or products you provide.
If you were an interior designer, you may create ideabooks for different rooms of the house or different color pallets. As a carpenter, you may create books with different types of flooring and forum answers to questions about maintenance, installation, and repair.
It's an easy way to segment different aspects of your business so you attract leads that are interested in different services. This also helps keeps them focused on what they want.
Ideabooks are great for your business. They help you show your audience that you know your stuff. You'll build a reputation with homeowners that you are knowledgeable and trustworthy.
Like many other things with Houzz, it takes time to compose an ideabook. You may not have the resources to create different ideabooks for your business. It takes time to compose an ideabook that will grab your audience's attention.
4. Follow other industry professionals
It may seem weird to follow other people in your industry, but it's a great way to keep tabs on what they are doing. There are dozens of businesses like yours that are on Houzz. Follow them to get insight as to how they build their portfolio and interact with users.
It's an opportunity for you to see what your competition is doing. There may be successful things they're doing that you aren't doing. It's a great way to see how you can improve your profile to compete with your competition.
At WebFX, we know the importance of building connections with other businesses. We have the most connected earned media and online influencer team in the world. With a team of over 40 influencers, we're dedicated to building relationships with prominent websites and can help you build relationships on Houzz, too.
5. Earn reviews
Reviews are the number one thing people trust the most on Houzz. You can have an elaborate ideabook filled with beautiful pictures and dozens of forums where you shared your knowledge, but none of that will matter if you don't have reviews.
Remodeling and redecorating aren't cheap. People invest hundreds to thousands of dollars in these services, so they want to know they are hiring the best person or company for the job. Reviews tell them all they need to know about your business.
Anybody can take pictures of renovations they've done and wow people with those images. It needs to be backed up by reviews that attest to the quality of your work. They want to know that your experience is valid, and they can trust you to get the job done right.

You'll build trust and authority with your audience by obtaining reviews. Whenever you complete a job for a client, encourage them to give an unbiased rating of your work. It will help you build up your reviews to earn more leads in the future.
It takes time and effort to get your audience to review your business on Houzz. People don't always think about reviewing your business. It requires you to use other digital marketing strategies, like email marketing, to encourage your customers to review their experience.
At WebFX, our team of 500+ experts know how to help you garner reviews for your Houzz profile. We'll help you set up an email marketing campaign that entices your customers to review your business. Call us today to find out how we can help!
So, is Houzz worth it?
If you are a remodeling or interior design business, Houzz is worth the investment. It's a great way for your business to connect with valuable leads. This site makes it easy for your audience to see the work you do.
Houzz is a hub of valuable leads for your business. It gives you the opportunity to show these leads why your business is the best. It's well worth the time and investment to create a profile where there are dozens of leads for your business.
Good agencies have more than 50 testimonials.
Great agencies have more than 100 testimonials.
WebFX has over 1000+ glowing client testimonials.
See What Makes Us Stand out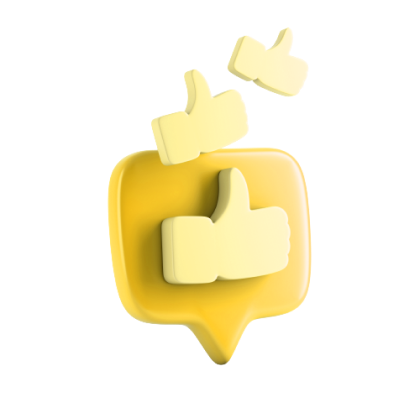 How a digital marketing company can help you with your Houzz profile
If you're busy focusing on your business, you may not have the time to optimize your Houzz profile. How can you reap the benefits of Houzz without having to worry about optimizing your campaign?
A digital marketing company can help. When you enlist in the help of a digital marketing company, you'll get knowledgeable experts who can help you run your campaign. They'll have experience in social media, so you can trust them to know the best ways to optimize your Houzz profile.
If you want to earn the most valuable leads, you need a comprehensive digital marketing strategy. This is the best way to earn traffic that is interested in your business.
Feel at home with a social media plan from WebFX
In addition to your Houzz profile, you should consider implementing digital marketing services like search engine optimization (SEO) and social media to help you reach more valuable leads — people who are most likely to become customers. At WebFX, we have over 25 years of experience creating digital marketing plans that drive results.
We're a full-service digital marketing company that specializes in custom social media marketing plans. We have a team of 500+ experts that are dedicated to your campaign. Our team has the knowledge and expertise to help you take advantage of the great features of Houzz.
If you want a company that drives results, look no further than WebFX. To date, we've driven over $3 billion in sales and over 7.8 million leads for our clients. We focus on driving success for our clients first.
Want to know what it's like to partner with a top social media marketing company like WebFX? Check out our 1020+ client testimonials that attest to the great work we do!
Get started today
If you're ready to start using Houzz to obtain more valuable leads, contact us online or call us today at 888-601-5359 to speak with a strategist.
We look forward to helping your business grow!
Earn a 20% greater ROI with WebFX