Whether your brewery has been around since 1800 or 2023, you know what it takes to brew quality beer. But in order to sell any of it, you have to figure out how to brew something far more challenging — a successful social media marketing campaign.
With 74% of people using social media to help them make purchasing decisions, it's a marketing strategy you can't afford to miss out on. But how do you make it drive results for your business?
Below, we'll go over eight tips to help you optimize social media for breweries. Read on to learn more, and then consider partnering with WebFX — the digital marketing agency with over 1020 client testimonials — to get even more social media help!
Call us at 888-601-5359 or contact us online to get started!
Not happy with your social media engagement?
We've got just the blog post for you.
Read the Blog Post & Watch the Video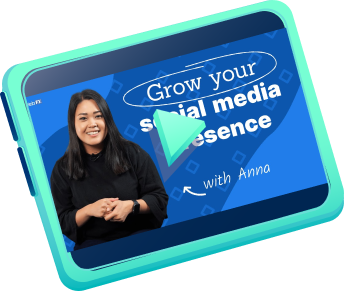 1. Use multiple social media platforms
It may take only one of your beers to leave a customer satisfied, but the same can't be said of social media platforms. To run a successful campaign, you need to have accounts on more than one platform.
Each major platform has its own unique audience, and for every platform you don't use, you're sacrificing one of those audiences. That's not to say you should use every social media platform, as that would be overwhelming.
Even so, after assessing which platforms your target audience uses the most, you should pick at least a few to market with. Here are a few of the best social media platforms to consider:
Hear What It's Like to Work With WebFX!

"I am an avid fan of WebFX because they have really helped to take our search optimization to the next level. Thanks to their help, I know that our hard work with creating a great content is really set up for success. Thanks, WebFX!"
Food Service
2. Interact with users
There are two ways of using a social media account.
The first is to treat it like a stage. You, as the business, are standing on stage with the microphone. All of your followers are the people in the crowd. You speak into the microphone, and they respond with cheers that blend together in the form of likes and comments.
The second way of using social media is to view it as more of a dinner party. You're the host, and you're the one who has to be the most professional. But at the same time, you aren't withdrawn and aloof. You have to mingle with your guests and make conversation.
This second approach is the one you should aim to take. After all, the whole purpose of social media for breweries is to be social. When users ask you questions or post about your brand, be sure to respond with comments of your own.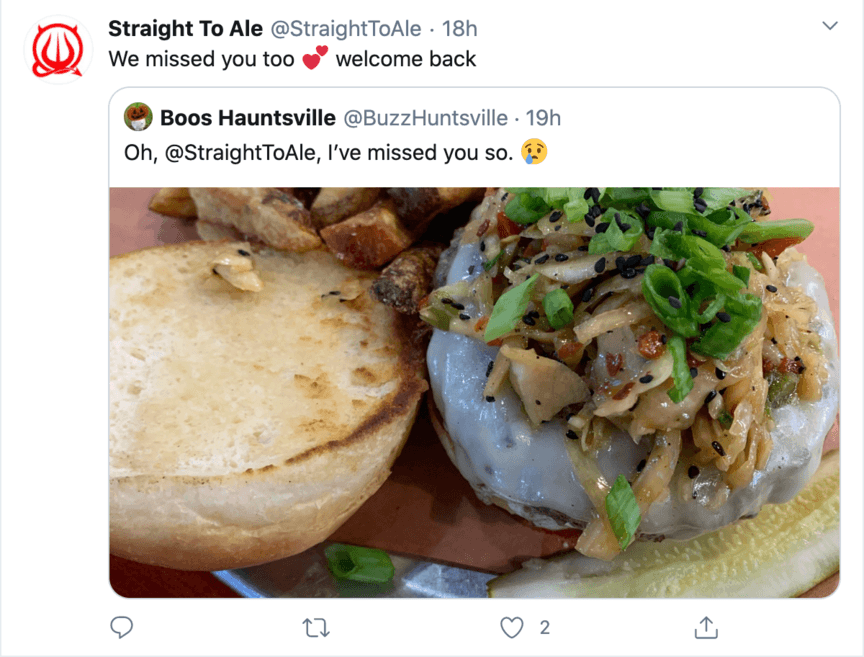 3. Hold social media contests
As you manage your various beer social media campaigns, you'll want to constantly look for ways to draw more eyes to your brand. One of the best ways to do this is to run social media contests every so often.
Everybody loves the chance to win a prize. When you offer that chance on your accounts, whether the prize is a gift basket or a tour of your brewery, you'll draw the interest of people who might not normally engage with you online.
4. Use hashtags and mentions
Another good way to draw fresh attention to your beer social media campaigns is to use hashtags and mentions in your posts. If you notice that a hashtag like #beertography is trending, for instance, you'll want to get in the game and use it in one of your own posts.
You can use mentions, meanwhile, to help you interact with your followers when you respond to their comments and questions. But you can also keep an eye out for when users mention you, so you can be sure to reply.
5. Design infographics
Next on our list of brewery social media ideas is the use of infographics. Sometimes the best way to advertise your brewery is through content marketing, but on social media, no one wants to read that content if it takes the form of giant blocks of text.
Infographics offer a more streamlined and visually pleasing way of presenting information. You can use them as a way of teaching people how the brewing process works, or of presenting them with various facts and numbers related to beer.
Whatever information you choose to display, a colorful and well-designed infographic will be sure to get your point across in a way that people will appreciate.
6. Produce videos
As engaging as infographics can be, they can't compare to the attention-grabbing power of a video. Colorful graphics in a stationary image are one thing. Having those graphics move around on the screen to music is something else altogether.
As users scroll through their social media feeds, a video will likely cause them to pause as their eye is drawn to the movement. Once you have their attention, use your videos to promote your brand. Show off your facility or introduce some of the people who work for you.
The more engaging your video content is, the more likely users will be to stick around for other interesting content from your social media pages.
7. Harness user-generated content
Social media for breweries can be a lot to manage, and occasionally you may find yourself struggling to come up with new content. Fortunately, you don't have to do it all yourself. In fact, some of the best brewery social media ideas can come from your followers.
User-generated content is a powerful tool because it's authentic. Even if it promotes your brand more than your own posts, most people won't see it as a marketing tool because it was created by a third party.
You can encourage the creation of user-generated content by having people use a branded hashtag or post photos of themselves enjoying your beer. Then all you have to do is let other people see their content, maybe reposting it to bring it more attention.
8. Take advantage of sponsored posts
If you're having trouble driving engagement with your organic content alone, you can consider using sponsored posts to bring more attention to your page. Sponsored posts start out the same as organic posts, but you pay a small fee to bump them to the top of people's feeds.
It's always possible that the lack of engagement in your campaign was the result of people just not getting far enough down in their feeds to see your post. If so, using sponsored posts should quickly resolve the issue for you.
If you still need an additional boost, you can also look into using other types of social media ads like those offered in Facebook Ad Manager.
Get help with your beer social media campaigns from WebFX
Still not sure how to make your social media marketing work for you? No worries — WebFX would love to help out! With over 25 years of experience, we have all the knowledge and commitment to make your social media the best that it can be.
We can manage every aspect of your campaign, from scheduling posts to crafting custom graphics that fit your brand. When you choose our social media services, you'll get a dedicated account representative who will work closely with you throughout the process.
To get started with us, just give us a call at 888-601-5359 or contact us online today!
Earn a 20% greater ROI with WebFX