When users visit your site for the first time, your website's design is the first impression they get of your business. It is crucial that you invest in your website's design to you give your audience a positive first impression.
So, how do you build a great website for your food products company?
On this page, we'll provide you with five tips to help you build an effective website. Keep reading to learn some web design tips, and call us today at 888-601-5359 to speak with a strategist about building your ideal website.
We'll help you create a website that stands out.
"WebFX has been instrumental in helping us develop a new website, allowing us to be a leader in our industry."
Learn More About Our Web Design Services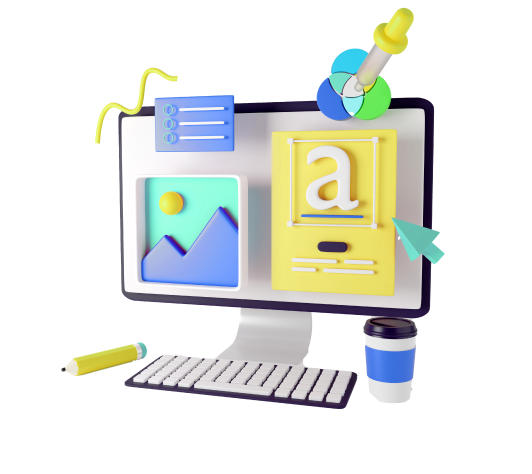 1. Make your design reflect your business
When you create your website's design, you should design it to reflect your business. Your website design needs to stand out and make an impact on your audience.
If you want to make an impact on your audience, you need to stray away from cookie-cutter websites. These are template websites that enable you to plug in your site's information. Although they are easy to use, they offer limited website customization.
The best way to help your business stand out is through a customized website. It enables you to add your own personal touch and make your website different from hundreds of other cookie-cutter sites.
Customized websites offer the option to choose colors that reflect your business the best. You'll want to choose colors that reflect your food products, so people associate your products with your brand.
Using a customizable design will help your website stand out from other business websites and make a great impression on new and returning customers. By creating a design that reflects your brand, you will help develop brand recognition when it comes time to make a purchase.
Contact us if you have any questions about creating your business's website. Our seasoned team of 500+ experts is here to help you in every step of the way!

Hear What It's Like to Work With WebFX!

"I am an avid fan of WebFX because they have really helped to take our search optimization to the next level. Thanks to their help, I know that our hard work with creating a great content is really set up for success. Thanks, WebFX!"
Food Service
2. Integrate email sign-up forms
As you design your site, you want to include elements that help you capture leads. There are many types of elements you can include, such as email sign-up forms.
Email sign-up forms help leads easily connect with your business. You can integrate this bar into the design of your website. Many companies place them in the header or footer of websites, where people are most likely to see them.
If they like what they see on your site, they can sign up to receive emails from your business. This helps you keep in touch with these leads and provide them with the information they need to buy.
Your email sign-up forms should be simple and noticeable. You want them to catch your audience's attention, so they know where to go to sign up for emails. Email sign-up forms should fit seamlessly into your design, but stand out enough for your audience to notice them.
By integrating an email sign-up bar in your design, you will obtain more leads for your food products company.
3. Use call to action (CTA) buttons
When leads are on your site, they may find they like your business and want to take the next step towards converting. If you don't have a call to action (CTA) buttons in your design, leads won't know how to take the next step. You may miss out on converting them because they don't know how to proceed.
You can avoid losing leads by integrating a CTA button into your design. CTAs guide users to the next step. It tells them how to proceed if they want to learn more.
When you create your CTA button, it should stand out on the page. You want to create a CTA button that stands out but fits into your design, such as bright colors and bold text. Your audience should be able to spot your CTA button easily.
This will make it easier for your leads to see it and know what to do next.
If you want to create CTAs that drive conversions, our team can help. We have more than twenty years of experience using CTAs to drive leads. To date, we've driven over $1 billion in sales and over 3 million leads for our clients.
Check out our design resources to find out more about CTA design. By including a CTA button on your website, you will capture more leads and help keep page visitors engaged.
4. Add visual elements
Visual elements are an important part of your website's design. They play an important role in keeping your audience engaged on your page. You'll want to integrate pictures and videos to help keep your audience interested in learning about your business.
Photos and videos are a great way to break up text on your page. In fact, your audience is 10 times more likely to interact with a video than a block of text. You want to include these visual elements to keep leads interested and boost engagements.
If your pages only have text, your leads will lose interest in your site. They want to see visual elements to help break up the information on your page. By including multimedia on your page, you will keep leads engaged and learning more about your business.
5. Make it mobile responsive
Mobile phone usage is rapidly growing. So, you need to keep mobile users in mind by creating a site that adapts to various devices.
This is where responsive design can help you create a more mobile-friendly site. Responsive design ensures that your site adapts to whatever device a user uses. Whether it's a desktop, tablet, or mobile phone, each type of user will have a positive experience.
Imagine having to access a desktop site on a mobile phone. The text would be small, and users would have to zoom in and out to use the site properly. This doesn't provide a positive user experience for your audience.
When you have a mobile responsive design, your site adapts to fit the screen of the device your audience is using. This ensures that your audience can obtain all the information from your site in a way that is best for them.
A mobile-friendly design will help you keep leads engaged on your food products company's website. If you don't believe us, check out our portfolio to see the website responsiveness results we've gotten for our clients.
How much does it cost to build the website of your dreams?
Use our FREE website design cost calculator to get an idea!
Web Design Cost Calculator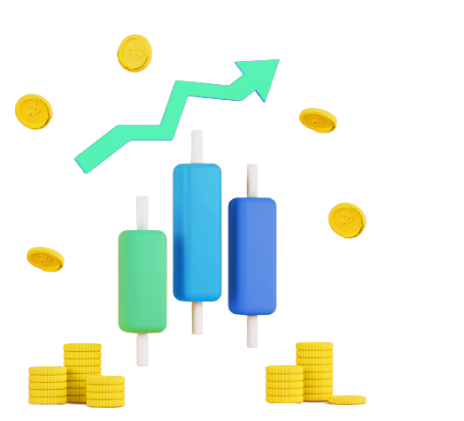 WebFX is a top web design company
Your website's design is the first impression your leads get of your business. You want to make a positive first impression with your audience. If you want to attract new leads to your site, you need to invest in web design services.
At WebFX, we know how to create websites that keep your audience engaged on your page. We're a full-service digital marketing company that specializes in customized website design. Our award-winning team of 500+ experts will help you create the website of your dreams.
If you're looking for a company that drives results, we know how to do that. We focus on putting our clients' success first before anything else.
Our clients love the work we do, too. In fact, we have over 1020 client testimonials from a variety of industries. Check them out to see what it's like to partner with a top web design company like WebFX!
Build your perfect design today
If you're ready to start building earning more qualified leads for your business, contact us online or call us today at 888-601-5359 to speak with a strategist.
We look forward to working with you!
Earn a 20% greater ROI with WebFX