Responsive Web Design Services for Your Website
More than 50% of the world's Internet traffic comes from mobile devices. If you want to grow your business, you need a responsive website design. With our responsive web design services, we provide your company with a responsive and attractive site that generates traffic, leads, and sales.
We've generated over
$3,021,182,299
IN CLIENT REVENUE
We've won more than
50
WEB DESIGN AWARDS
We've designed more than
1,600
CLIENT WEBSITES
Get a stunning site with our responsive website design services
Whether you're looking to transfer your existing site to a responsive design or upgrade your website to a brand-new responsive design, WebFX offers the experience and resources needed.
With our award-winning design and development team, we're the preferred choice of small-to-midsized businesses looking to launch a responsive site.
Use our responsive website design services to make your site accessible across every device. From smartphones to laptops to tablets, a responsive design allows your business to reach everyone in your target market.
Get ready to launch your responsive site by contacting us online or calling us at 888-601-5359 to speak with a seasoned strategist about our responsive website development services. Or, use our free calculator to get a custom quote!
"Fantastic and responsive service from quote to website completion. Their communication and work product were top notch, always adapting to our needs throughout the process. We look forward to the continued relationship…as we further explore the world of SEO as well."
Digital Marketing Coordinator
MEDICAL DIAGNOSTIC IMAGING
Get an instant responsive web design quote with our free calculator
If you're looking to launch a brand-new responsive website for your business, try our free responsive web design calculator. It'll provide you with an accurate quote. You can also connect with a strategist by contacting us online.
Project Quote Calculator
Use the sliders below to indicate your needs, then click the "See Pricing" button for a free, instant quote.
Project Quote Calculator
We estimate your project will cost between and . Please complete the web form below for an exact project quote from a WebFX website design strategist.
"*" indicates required fields
What is responsive web design?
Responsive web design describes designing and developing a website with flexible layouts that adapt to each user's device. Sites with responsive design will change and display on any device or screen size, making for an enjoyable experience for your website visitors.
How is responsive web design different from mobile-friendly web design?
A mobile-friendly web design describes any design that displays on a mobile device correctly. That means your business could have two websites: A mobile site and a desktop site. While you can maintain two separate websites, it's become expensive and time-consuming to manage two.
In comparison, a responsive web design displays on any device or screen size. With a responsive design, you have a universal web design that can support every user and their device. It's cost-effective and efficient because you only manage one site.
At WebFX, we offer responsive design for new websites as opposed to mobile design because we believe that responsive websites provide a more unified experience that is more affordable, easier to use, and forward-compatible than other mobile solutions.
We don't want to tell you about the work we do, we want to SHOW you.
View Our Portfolio

We've built over
Websites
in a variety of industries.
Why is responsive website design important?
Your company wants to invest in a responsive website design for a few reasons, including:
A responsive web design supports search engine optimization (SEO)
Adopting a responsive web design allows your business to make the most of SEO, a digital marketing strategy that focuses on improving your website's ranking or appearance in search results on search engines by optimizing your site for ranking factors.
Mobile-friendliness is a critical ranking factor for search engines.
If you don't have a mobile-friendly site, you will struggle to appear at the top of search results.
That may not seem like a big deal until you learn that 75% of users stick to the first page of search results. Your company must rank on page one if you want to attract website traffic, leads, and sales.
A responsive website (and responsive web design services) can help you do that.
A responsive web design delivers a consistent user experience
Responsive design keeps your branding and visual experience consistent between devices.
With a responsive site, you eliminate any jarring feelings that can happen when a user resumes their browsing or purchase on a mobile device, or when a visitor switches from their tablet to a desktop to continue researching your company.
Like any business, you want to make a user's journey as seamless as possible.
Any hiccup or difficulty could cause a shopper or business buyer to abandon their purchase and try another company. Studies even show that 67% of people are more likely to buy from a business with a mobile-friendly site.
A responsive web design optimizes content for devices fast
Responsive websites display your content quickly and automatically optimize it for devices of all sizes.
Visitors to your site will not have to scroll or pinch-zoom to read text or view images as they would have without a responsive or mobile-friendly site. They won't have to dig through buried menus or search for navigational links, which can get hidden on mobile websites, either.
With responsive website development services, you receive a site that anyone can access, no matter what device they use, from Samsung smartphones to Apple tablets.
A responsive web design is cost-effective
Responsive websites are typically far more cost-effective than a dedicated mobile site.
A website can be developed as responsive right out of the box for a small cost, as opposed to the additional thousands of dollars required to create a dedicated mobile site. With a responsive website, you eliminate both the time and expense of a mobile-only site from your budget.
For perspective, a responsive design generally costs $3000 to $25,000. In comparison, a complete web design can require an investment of $12,000 to $150,000, which doesn't include website maintenance costs.
Why invest in responsive web design services?
While you can create a responsive website design in-house with a development team, partnering with an agency and investing in responsive web design services also offers some benefits, especially for a smaller company.
These advantages include:
Get access to an entire development team
With responsive website designing services, your business gets a complete development team. You don't have to go through the recruiting, hiring, or onboarding process. Instead, you get an experienced group of developers, as well as project managers, to create your responsive site.
Save time, hassle, and money
Building a responsive website in-house can become problematic fast. If you have a small development team, for example, it could take months for your responsive site to launch. Not to mention, your development team will have a heavy workload, which could lead to other delays and missed deadlines.
Those delays will cost your company money because users will struggle to use your website.
In comparison, responsive web design services allow you to relax. You pass on the responsibility of developing and launching your responsive site, which lets you and your developers focus on other in-house tasks.
Receive a responsive website on time
Partnering with an experienced responsive website company, like WebFX, ensures your business gets the website it needs. You don't have to worry about finding a freelance developer or meeting a tight deadline.
Instead, you assign the entire task to your agency, which has the resources and talent to do the project. This perk of responsive web designing services allows you to relax. Again, you can dedicate your time and energy to the tasks that matter most and benefit the most from your skills and experience.
If you're ready to use responsive web design services and launch your site, contact us online today!
How much do responsive website services cost?
Prices for responsive website services depend heavily on your site. While the average responsive web design price is $3000 to $25,000, many companies add features to their responsive website, like ecommerce functionality, which increases the investment.
Our service prices (which are only estimates) range from $2500 to $20,000. For the most accurate pricing, request a custom responsive web design quote.
A responsive web design will save your business money in the long-term because you don't have to redesign or change your website for each new screen resolution or device that launches. With a responsive design, your site adapts automatically to the latest devices.
What do our responsive web designing services include?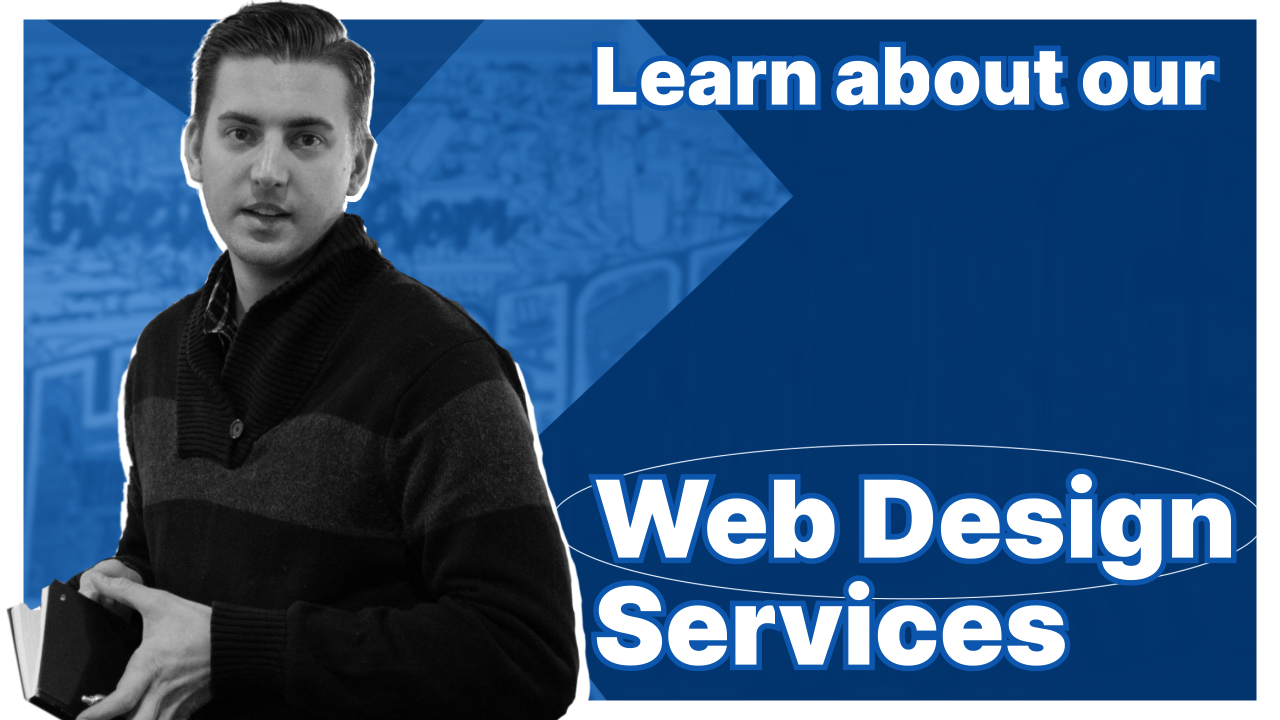 With our responsive web designing services, your business receives:
Responsive website
Website testing
Website launch
Experienced design and development team
Dedicated project manager
Our responsive web design services can also include additional services, including:
Ecommerce functionality
And more!
You can learn more about customizing our responsive web development services by contacting us online.
Why choose WebFX for responsive web design services?
At WebFX, we're a trusted choice for responsive web design services for a few reasons, including:
Experience
With more than 1,600 websites launched, we make you confident about investing in responsive web design. Using our expertise, our team can help your company transition to a responsive design, as well as launch a brand-new design, if desired.
Team
We feature a team of experienced responsive web designers. Our team stays current with all the responsive design best practices and is continually reading and learning about new ways to achieve the perfect kind of design for responsive sites.
Our experience and knowledge keep our responsive web design cost reasonable since you won't need to pay for any research, experimentation, or trial development. We can create amazing responsive sites with zero "trial and error" required.
Plus, we provide you with everyone you need to create, launch, and maintain a responsive site.
Client satisfaction
Your happiness matters to us, and it shows. Our client-focused approach is why 91% of our clients make us their long-term partner, whether for maintaining their website or leading their SEO campaign. It's also why our client recommendation score beats the industry average by 488%.
Awards
Whether you're looking for an ecommerce, medical, or manufacturing website, we can build it — and it shows. Our design and development team has received more than 50 awards for their work, emphasizing the quality, usability, and functionality of our clients' sites.
Capabilities
As a full-service agency, our abilities go beyond responsive website design services. We can also help your company in other areas, including SEO, content marketing, and pay-per-click (PPC) advertising, because we feature a dedicated team of more than 500+ digital marketers.
Results
At WebFX, we measure our success by our clients' successes. We want to help your company accomplish the goals that push it to create a responsive website, like earning more sales or attracting more website traffic, and we can.
Just in the past five years, for example, we've helped our clients earn more than $3 billion in revenue.
Upgrade your website with responsive web design services
A responsive website is essential for companies today. Whether you operate online or offline, you need to have a responsive site, which will help people find and learn about your business, as well as give them the motivation to purchase your products or visit your brick-and-mortar location.
Launch your responsive site by contacting us online or calling us at 888-601-5359 to learn more!





+1020
For verified ratings of our marketing services, please read our:

WebFX Agency Rating:
4.9 / 5 with 300 ratings
Industry-Leading 1020 Testimonials

Digital Marketing Site Services