You can use numerous digital marketing strategies to help your winery reach new leads and earn conversions. One of the best methods for this is pay-per-click (PPC) advertising.
With PPC advertising, you will capture credible leads for your business and convert them into customers. If you want a method that drives instant results, PPC is a great option.
On this page, we'll discuss the basics of PPC and four benefits of PPC for your winery. If you need help constructing your PPC campaign, call us today at 888-601-5359 to speak with a strategist!
What is PPC?
PPC advertising is a paid form of advertising used by various industries online. These ads appear at the top of the search results above the organic listings.
They are tagged with the word "ad" and are typically the first to be clicked, which is why this marketing method so popular among businesses for earning leads and growing their brands. To do the same, you need an effective yet simple campaign that will help guide you along the way to success.
When you start your PPC campaign, you need to choose relevant keywords. These keywords trigger your ad to appear in the search results and entice your audience to click on your link.
Focus on long tail keywords which contain three or more words. Specific phrases and keywords will drive in better leads for your winery.
For instance, imagine searching for one word in the search engines. Too many results, right? You might narrow your search using additional keywords for whatever you are trying to find. By using these keywords, this is exactly how your audience searches for specific information and how you will attract them to this information on your website.
These keywords have less competition, too, which means a low cost-per-click (CPC). So, since there are fewer people bidding for those keywords, the prices for them are lower.
Once you have your keywords selected, you'll bid for your placement. This bid is how much you are willing to pay each time someone clicks on your ad. Your maximum bid is flexible and can be changed at any time.
All of this is done through Google's Ads program. After you set your bid, your maximum bid and quality score will determine your ad's placement. Once you have your placement, your campaign will go live.
PPC is one of the best promotional methods you can use for your winery. Our team of 500+ experts knows how to drive results and are eager to help you grow your brand online. Check out a few more digital marketing strategies for your business, or read on to learn the four advantages of PPC.
Hear What It's Like to Work With WebFX!

"I recommend WebFX to everyone. They have been the best team to work with out of the 10 years I've been doing online advertising. They are knowledgeable, provide fantastic results for costs that are a fraction of other companies, and what I have enjoyed the most is they reach out when they see a problem or a change is needed. They are second to none."
Liquor Provider
4 benefits of PPC
When you invest in a digital marketing method, you need to know the benefits. These benefits help you decide if this method is a good fit for your business.
1. You control the budget
One of the best features of PPC is that you have complete control over your budget. With many other methods, you have a set amount that you need to spend, which is subject to increase. With PPC, you choose your budget and how much you want to spend.
If you only want to spend a certain amount of money on a campaign, you can set that amount. Whether it's $1,000 or $10,000, you choose the perfect budget that works for you and your winery.
This is a great feature of PPC because it helps your company stick to your budget without exceeding the price that you set. In addition, you won't incur any additional costs or unforeseen charges because the pricing is all up front.
PPC is a fantastic and flexible option to control your campaign. If you are interested in learning more about PPC budgeting, our dedicated team can help you navigate your PPC management service options.
2. You only pay when people click on your ads
One of the biggest benefits of PPC is that you only pay when people click on your ad. You don't pay for impressions, which can be extremely beneficial to your winery by boosting brand recognition.
If you run a PPC ad, many people in your target audience will see it. Some may click on it, while others do not. Even though you made an impression on some people, you will never pay unless they click on your ad.
This means that you are still exposing others to your brand, which leads to brand recognition. In other words, they may not have clicked on your ad, but they are familiar with your brand. When they decide to convert, they will remember your winery.
You have the best chance of earning customers because you are paying for leads that will likely convert. It's a great way to gain new leads, convert leads, and increase brand exposure.
3. You attract more qualified leads
As stated previously, PPC ads attract leads that are likely to convert. This is a great method because it brings in leads that want to make a purchase from your winery.
In fact, 65% of all high intent searches result in clicking on an ad. just need to find the right company to provide them with what they want. Your chances of earning customers are higher than companies who do not use PPC if you are using this method to attract leads.
At WebFX, we have more than nine years of experience in lead generation and conversion. Ask about our lead management system to help you track your newest potential customers to nurture your prospects towards conversion.
4. You choose when your campaign runs
When it comes to your winery, you want to control all aspects of your business. This ensures that everything is being done in the best way possible for your winery. With PPC, you can control your campaign to produce the best results for your business.
PPC enables you to choose the time of day you want to run your ad. This ensures that you reach your target audience when they are most likely to be online. It makes it easier for you to target your audience based on their specific information and demographics.
You also choose how long your campaign runs. PPC gives you the option to execute your campaign until you get a certain number of clicks or reach the end of your budget. It is ultimately up to you to decide which fits best for your winery business.
By having complete control over your campaign, you can conduct a better, more successful PPC campaign for your winery.
5. You see immediate results
Unlike methods like search engine optimization (SEO) that take time to produce results, with PPC, you see immediate results. This enables you to monitor the success of your campaign.
You can see which elements work for your audience and where you need to improve. It's a great way to get insight into the performance of your campaign so that you can identify and fix problems with your strategy. When you can see immediate results, you can make immediate changes.
You can monitor how many people see your ad, click on it, and make a purchase. This helps you understand the success of your campaign and overall return on investment (ROI) for the campaign.
PPC gives you the control to alter your campaign as you need so that you can produce a more successful campaign for your winery.
Questioning the quality of your SMB's PPC performance?
Get your FREE PPC audit from WebFX today!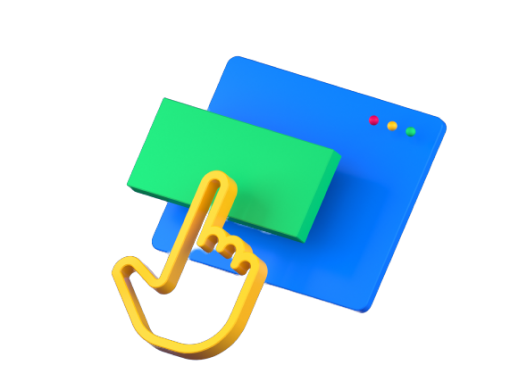 WebFX is a top PPC advertising company
PPC advertising is a great way for your winery to attract more qualified leads. You can reach more leads that are interested in your business and help them convert into customers. At WebFX, we know how to create effective PPC campaigns that drive more leads to your winery.
We're a full service digital marketing company that specializes in creating customized PPC marketing campaigns. We have a team of 500+ experts that are dedicated to your campaign. Our award-winning team is Google Ads certified and has the knowledge and expertise to create an effective PPC campaign.
If you're looking for results, we know how to drive them. To date, we've driven over $3 billion in revenue and over 7.8 million leads for our clients. We focus on putting client success first.
Our clients love the work we do, too. In fact, we have over 1,020 client testimonials from a variety of industries. Check them out to see what it's like to partner with a top PPC advertising company like WebFX!
Time to Level Up Your Sales
Our long list of services helps you grow every aspect of your business with marketing strategies that are proven to increase bottom-line metrics like revenue and conversions.
In the past 5 years, we've managed more than 12.9 MILLION transactions across our client base.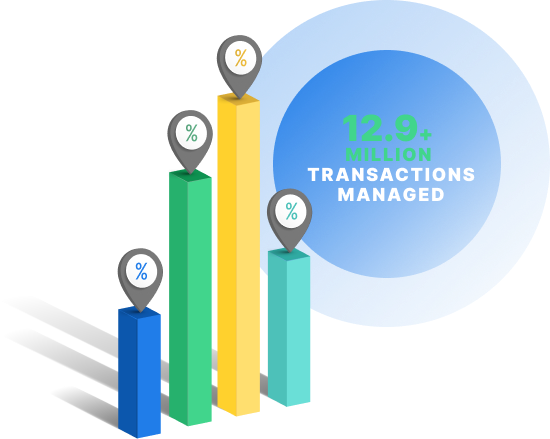 Get started today with winery PPC!
If you want to start earning more credible leads through your customized PPC campaign, contact us online or call us today at 888-601-5359 to speak with a strategist.
We look forward to hearing from you!