SEO, or search engine optimization, is the most effective way to market your winery online.
A well-planned SEO campaign can help your target audience find you easily online and learn important information about your winery.
The overall goal of SEO is to ensure that when users search for a winery (or any other keywords you choose to target), yours shows up on the first page of Google search results.
On this page, we'll talk about some of the most important SEO strategies that can help your winery rank well in search engine results pages, drive qualified traffic to your site, and increase your sales.
If you'd like to speak with a specialist, you can reach us at 888-601-5359.
Independent research from Clutch has named WebFX the
top SEO company

in the United States.

Clutch has personally interviewed more than 250 WebFX clients to discuss their experience partnering with us.

Read More Clutch Reviews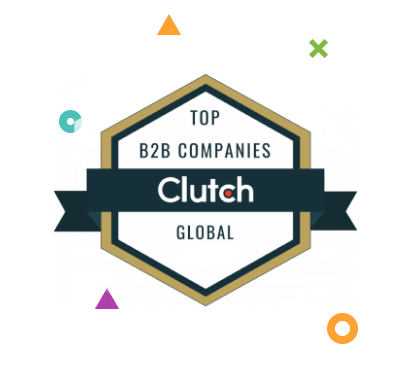 Why is it important to rank well in search engine results?
You may think that as long as your winery has a website, you'll show up in search engine results pages. But unfortunately, it isn't that simple.
In order for your website to show up in results pages, you have to help Google to find your content, crawl it, index it, and finally, rank it.
This may sound like a lot to accomplish, but with a few simple strategies, you can improve your rankings in Google search results for keywords related to your industry.

Hear What It's Like to Work With WebFX!

"I recommend WebFX to everyone. They have been the best team to work with out of the 10 years I've been doing online advertising. They are knowledgeable, provide fantastic results for costs that are a fraction of other companies, and what I have enjoyed the most is they reach out when they see a problem or a change is needed. They are second to none."
Liquor Provider
SEO strategies for wineries
Here are some SEO strategies that you shouldn't ignore if you want your winery to rank well in Google.
1. Keyword research
One of the first steps in any SEO campaign is keyword research.
Keyword research refers to the process of finding the words and phrases that mean the most to your users. This allows you to know what kind of content to create that will benefit and inform them the most.
To start your keyword research, simply brainstorm any and all words that come to your mind when thinking about your winery. You could have a few extremely specific keywords like, "Sauvignon blanc in [your location]", and you could have generic keywords as well, like "wine glasses."
The more keywords you come up with, the better. This will give you a lot of opportunities to rank for these keywords in Google.
After you've brainstormed your list, you can use a free tool, like Keywords Everywhere, Keyword Tool, or KeywordsFX.

These tools create an expansive list of keywords based off the one you've entered, and can help you expand your list even further. Similarly to your brainstorming, you'll find keywords that are extremely generic, and also some that are very specific.
You'll also see metrics for each keyword that allow you to decide whether they are worth targeting or not.
Two of the most important metrics are the search volume and the CPC, or cost-per-click. The search volume shows you how many users are searching for that keyword per month, and the CPC is how much you will pay every time that keyword is clicked.
In that case, the best keywords will have a high search volume and a low cost-per-click.
After you've narrowed down your keyword list into a group that you want to target, it's time to start creating content.
To learn more about keyword research, check out our FXLiveGuide, How to do Keyword Research.
2. Content creation
Content creation is by far the most important part of SEO. After all, if there isn't any content to rank, you won't show up in Google.
When creating content for your winery, you should always write for your users, not for Google. Google's top priority is to serve users content that will benefit them the most, so creating content that informs your audience is a must.
You should create content around some of the most valuable keywords that you noted from the previous step, since these are the topics and ideas your audience wants to read about.
For example, you could create an informational article page about how wine is made from the first step to the last step. Or you could create a blog post explaining the differences between the different kinds of wine you offer.
Your content can range from blog posts, to informational articles, and should include links, photos, and even videos to keep readers interested.
As far as length, you should always aim to create content that is at least 1,000 words in order to rank the best in Google. Google understands that longform content (content that is 2,000 words or more), is informing a user at length, which is typically why it ranks higher.
If you're interested in learning about content creation and copywriting for your winery's website, check out our FXLiveGuide.
3. Earning backlinks
Another important metric to how Google ranks your website is how many backlinks you have.
Backlinks refer to the websites that link to your content on their own website, and the authority that they carry. When Google sees that a high authority site ranked to your content, it acts as a vote of confidence that your website is authoritative.
You should strive to earn backlinks from authorities in the wine industry, and larger wineries.
4. User friendliness
Since Google's rankings are almost wholly based on how a user sees your pages, you should also ensure that your website is user friendly.
A user friendly website will have clear and organized navigation, multimedia elements, and fast load speed, to name a few.

You should be sure to have a navigation bar at the top of every page, along with a sitemap to ensure that users can find exactly what they're looking for without becoming frustrated.
You should also work to keep users engaged by adding multimedia elements to your content that include photos, videos, and infographics.
You could take site visitors on a video tour of your vineyard or facility, show photos of your latest events, or create an infographic that shows where different wines come from around the world. This will keep users from becoming bored with a wall of text.
Fast load speed is also important because it can keep users from getting frustrated and bouncing from your site.
Google will rank your pages higher when it knows that you are providing a great user experience for site visitors.
5. Responsiveness
Another part of user experience is responsiveness.
In order for users to be completely satisfied with their experience on your website, they should be able to access it on any device, including smartphones or tablets.
Google wants to be sure that you are providing the best experience for users across the board, and website responsiveness is no exception.
Our digital marketing campaigns impact the metrics that improve your bottom line.
See More Results

WebFX has driven the following results for clients:

$3 billion
In client revenue

7.8 million
Leads for our clients

5.2 million
Client phone calls
Start an SEO campaign for your winery
If you're so busy running your winery that you don't have the time to run an SEO campaign, WebFX can help.
We have a full team of in-house SEO specialists that will work to ensure that your winery shows up at the top of search engine results pages, drives more traffic, and gets more conversion.
If you want to know more, or get a free quote, contact us today!
Earn a 20% greater ROI with WebFX