With over one billion daily users on Facebook, you have an excellent opportunity to advertise to people interested in your business. And another bonus? Since Facebook owns Instagram, you can advertise on both platforms at the same time, with the same ads.
As you investigate your advertising options, you'll find that there are many Facebook ad placements available to your business. So, which placements are the best? And how do you choose the right kinds of Facebook ads?
We'll answer those questions, and more, in this guide to Facebook advertising placements. Keep reading to find out more!
Facebook ad placement options: Where can my ads appear?
When you run a Facebook ad, your ads can appear on multiple platforms in different places. The platforms your ads can appear on include:
Facebook
Instagram
Facebook Messenger
Facebook Audience Network
Facebook will place your ad on any of these platforms unless you indicate otherwise (we'll dive into this more later).
As for placements, you have numerous options for where your ads can appear on these different platforms.
Facebook ad placements: In-feed
The first place we'll look at is the option for your ads to appear in social media feeds. Here are the possibilities for in-feed ad placements.
Facebook newsfeed
If you've ever scrolled through Facebook and seen a sponsored post, you've seen a Facebook newsfeed ad. These ads blend in with other content on the page and appear in a targeted user's newsfeed.
You can see these ads on desktop, in the Facebook app, and on Facebook on the mobile browser.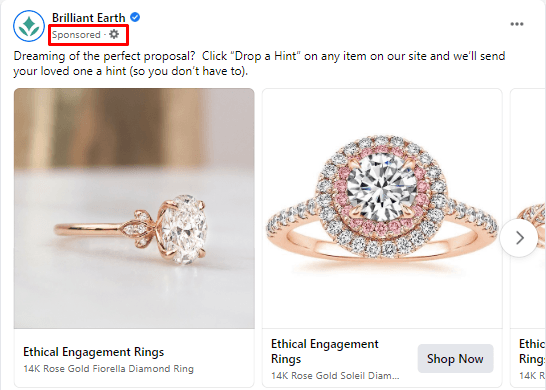 Instagram newsfeed
Next on our list of Facebook advertising placements is Instagram newsfeed. These ads appear in your feed when accessing Instagram through the app.
Like Facebook feed ads, these ads blend into users' newsfeeds and look like regular posts.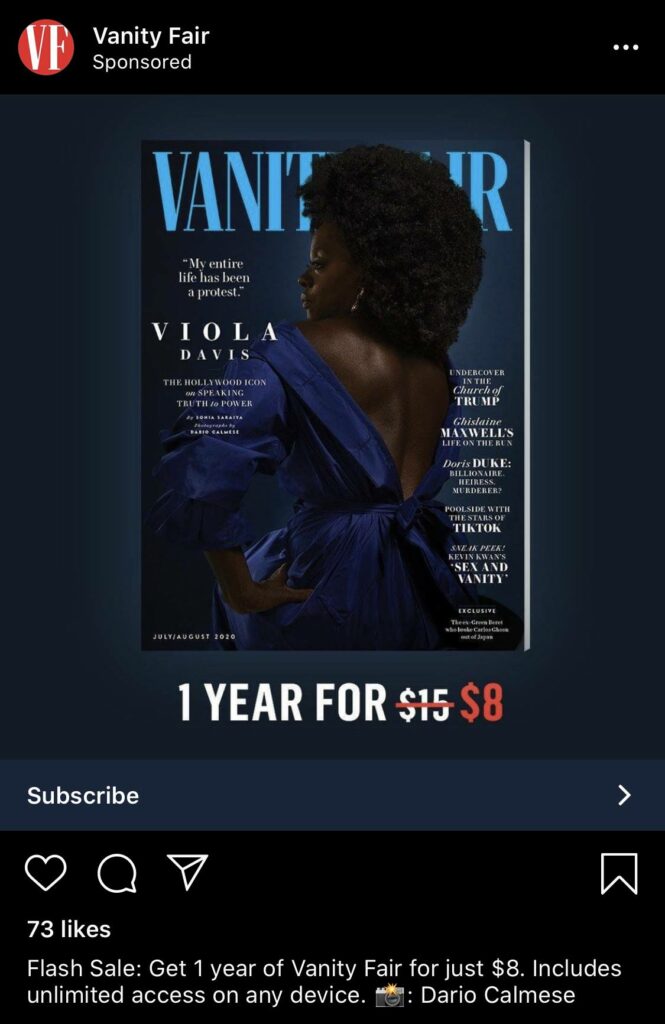 Facebook Marketplace
Facebook Marketplace ads appear on the Marketplace homepage. Users will see these ads when they browse in the Marketplace on the Facebook app or desktop.

Facebook video feeds
When you run an ad in the Facebook video feed, your ad appears in two places. You can appear in a video-only environment like the Facebook Watch section of the app, or in the Facebook newsfeed.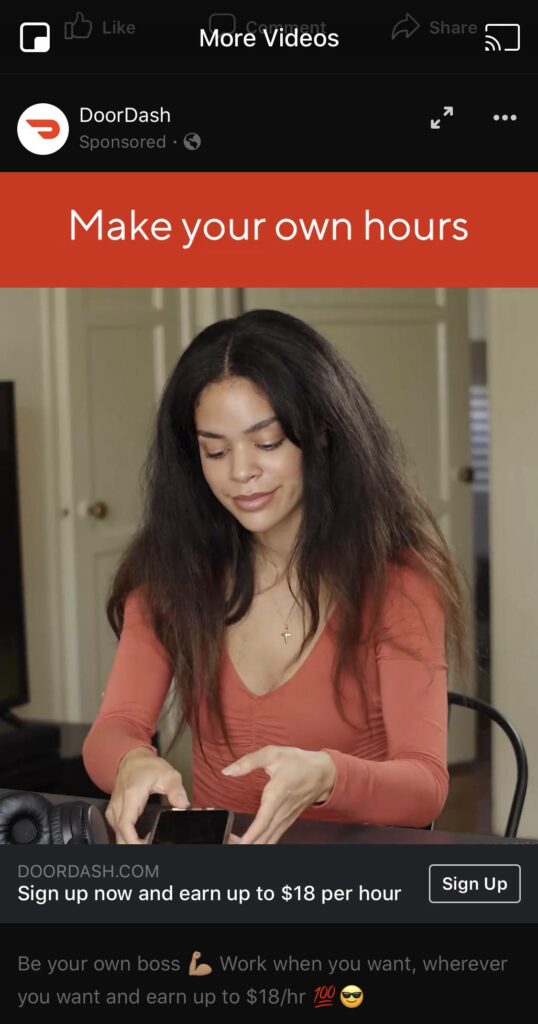 Facebook right column
Another one of Facebook's advertising placement is in their right column.
Your audience will only see these ads on desktop.
Instagram Explore
Instagram Explore ads appear in a user's newsfeed but are triggered based on what they look at in the Search and Explore section. If someone clicks on a photo or video of interest from this section, like makeup, it can trigger related advertisements, like the one below, in their newsfeed.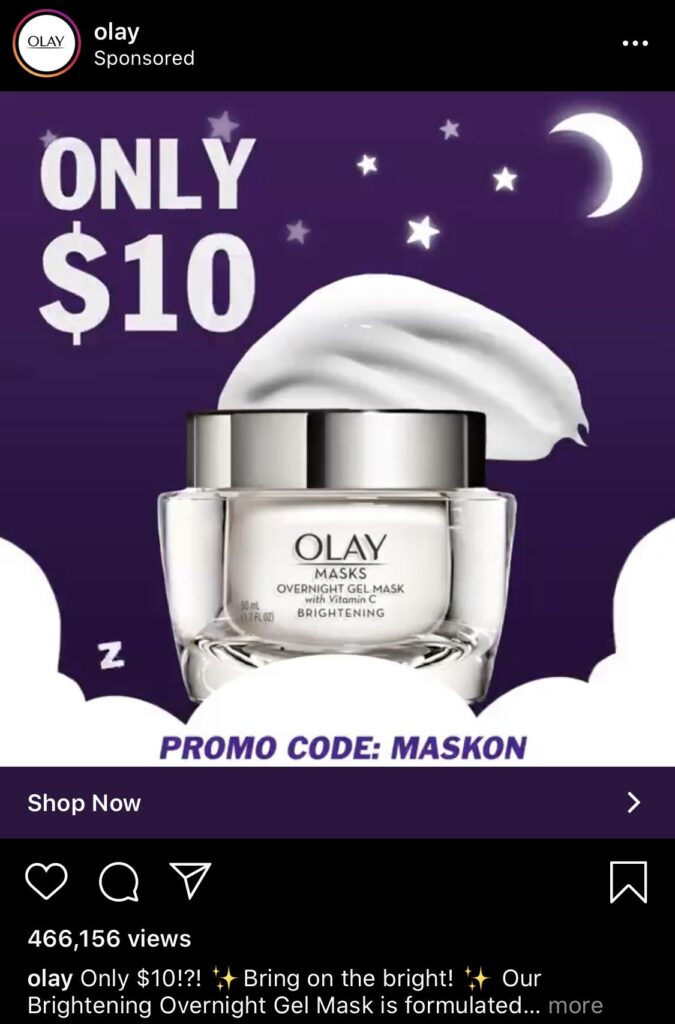 Facebook Messenger inbox
With Messenger inbox ads, your ads appear on the home tab of Facebook Messenger.
Stories
Next on our list of Facebook advertising placements is stories. Your ads can appear in the stories feature for the following platforms:
Facebook Stories
Instagram Stories
Messenger Stories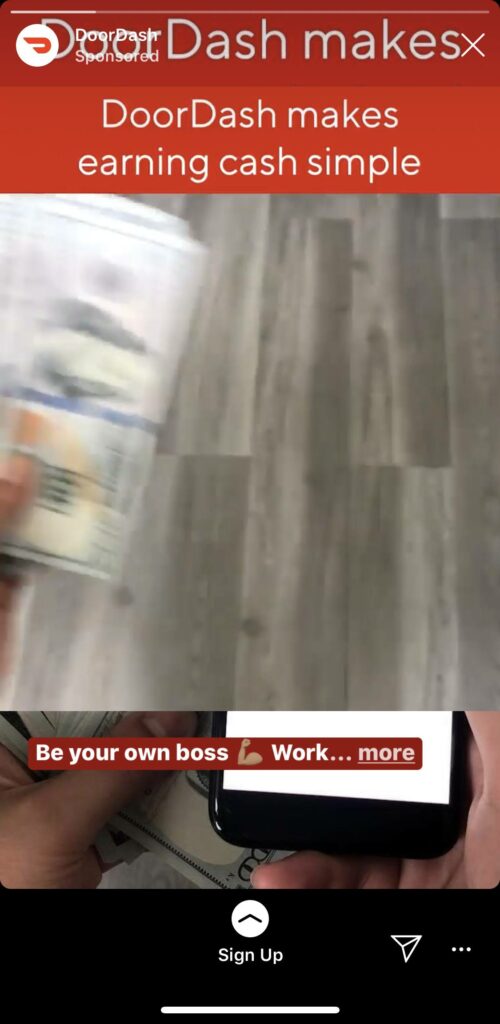 These ads appear in between friends and family's story posts as a user clicks through to the next one. You'll see the brand's name in the top left corner of their ad, as well as the word "sponsored" to indicate paid content.
Other ad types
Now that we've covered the most common Facebook ad placements, let's dive into a few more options you can use to advertise your business.
Facebook in-stream video ads
These ads can appear before, during, or after video content.
These ads can appear in videos that are in the Facebook Watch section. You can also run these ads with selected partners that live stream on Facebook, including gaming streamers, companies that live stream, and more.
Facebook search results
When you choose this Facebook ad placement option, your ads appear next to Marketplace search results, as well as relevant Facebook results.
Messenger sponsored messages
With the Messenger sponsored messages, your ads appear in messages to people who have an existing conversation with your business on Messenger. It's an excellent way for you to turn leads into conversions.
How to choose your Facebook ad placements
Now that you know Facebook ad placements options, you can choose the best placements for your ads.
Follow these steps to choose your ad placement:
Go into Ads Manager
Choose your ad objective (Note: Not all objectives support all ad placements!)
Go to the placements section (Note: Automatic placement is preselected)
Select manual placement
Uncheck the placements you don't want your ad to appear
Select which devices you want your ads to appear (desktop and mobile)
Deselect (if applicable) the platforms you don't want your ads on (Facebook, Instagram, Messenger, Audience Network)
Save your changes
Should you do an automatic ad placement or manual ad placement?
You'll notice that with your ads, you can choose automatic placement or manual placement. When you're presented with these options, you may wonder if you should choose your ad placement or let Facebook choose it for you. The answer isn't exactly straightforward.
Both options have their benefits for your business.
Benefits of automatic ad placement
If you want to get the most out of your budget, automatic ad placement can be your best option. Facebook will place your ads in locations that will help you maximize your budget. At the same time, you still might show ads in places that don't drive the best results for your business.
Benefits of manual ad placement
On the other hand, manual ad placement enables you to streamline your ads through placements that you know will reach your audience.
You're choosing where your ads show up, so you can put your ads in placements where your audience is likely to see them. The downfall with this option is that your placements may not be the most cost-effective. Overall, you need to determine your campaign's goals, so you can decide if the manual placement or automatic placement will benefit your business more.
4 Facebook ad placement best practices
Before you start choosing your Facebook advertising placements, check out these four best practices!
1. Choose the right ad objective
When you look at Facebook ad placements, you'll find that some ad objectives don't support certain types of placements. If you're looking to choose your ad placements manually, you need to ensure that your ad objective enables you to determine the placement you desire. You can see an extensive list of ad objectives and their supporting ad placements below: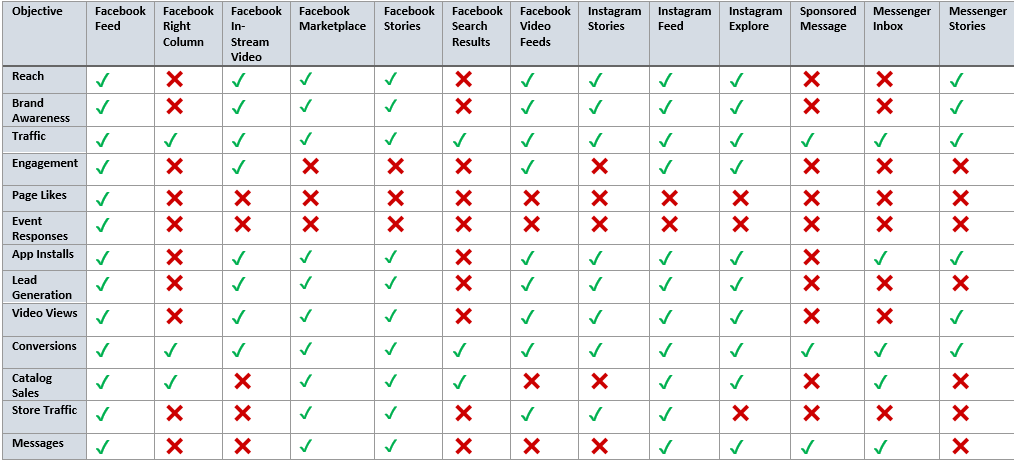 2. Take automatic placement for a spin
Next on our list of Facebook ad placement best practices is to try out automatic placement. Automatic placement creates an excellent opportunity for you to see which ad placements drive the best results for your business. You'll want to set a duration for your ad and keep track of relevant data during the ad's run time — like clicks and conversions.
Then, when the ad is finished running, you can see which placements are top performers. Running a test like this helps you see:
Which placements garner the most engagement
Which platforms your audience uses the most (Facebook, Instagram, etc.)
Which placements cost the most
Which placements have the best return on investment for your business
Which devices your audience uses the most
This information can help you create ads that target your best placement options, which you can set with manual placement.
3. Don't limit yourself with your Facebook ad placements
A big mistake companies make is limiting their number of placements through Facebook. As you can see, Facebook offers over 10 different places for you to advertise your business. While that creates great opportunities for you to choose what's best, limiting your options can have negative impacts.
If you limit your business to only one or two placements, you might not reach as many people as you would if you were limited to seven or eight placements. Additionally, you limit yourself to the most expensive placements, which can quickly eat up your budget. So, while you can get selective with your Facebook ad placements, try not to narrow down your list so far that it negatively impacts your campaign!
4. Keep track of your ad campaigns
When you're trying out different Facebook advertising placements, keep track of your campaign performance. You want to ensure that your campaigns are driving the results you desire. Every ad campaign is different.
You may have one ad that performs well in the Facebook newsfeed, while another ad campaign performs best in Instagram stories. If you keep track of your campaigns, you can stay on top of what's working and adjust your placements if they aren't successful.
Not happy with your social media engagement?
We've got just the blog post for you.
Read the Blog Post & Watch the Video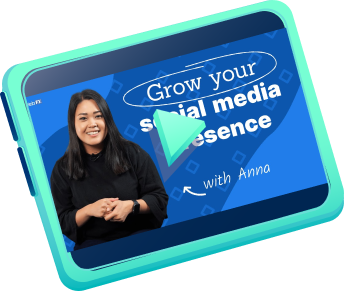 Get help choosing your Facebook advertising placements with a Meta Business Partner
With so many Facebook ad placements available, you may not know where to start or how to figure out which ones work best. At WebFX, we have over a decade of experience in running social media advertising campaigns and can help you find the right placements for yours. In fact, we've driven over $3 billion in sales and over 7.8 million leads for our clients in the past five years.
Ready to launch a Facebook advertising campaign that helps you reach more qualified leads and earn sales? Contact us for a free quote or call us today at 888-601-5359 to speak with a strategist!
WebFX Careers
Join our mission to provide industry-leading digital marketing services to businesses around the globe - all while building your personal knowledge and growing as an individual.