In 2022, Facebook ad revenue exceeded $113,6 billion. Facebook advertising is a revenue-driving tactic that can help you reach people interested in what you offer and get them to make a purchase. But what if you feel like your Facebook ads aren't effective?
If you aren't happy with your Facebook ad performance or want to start your ads on the right foot, I've got the answers for you. With my list of the best Facebook ad strategies, you'll be fast on your way to generating more revenue for your business.
This guide will cover:
Keep reading to find out how to improve your Facebook ad strategy!
74% of people use social media when making a purchasing decision.
Make their decision easy with a stellar social media presence. See how your brand can level up by requesting a no-obligation proposal today.

One of our experts will be in touch within 24 hours!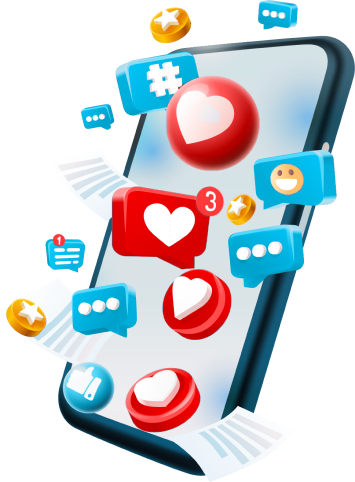 Facebook ad strategies: 4 Facebook ads best practices to follow before launching ads
Before you launch your first or next Facebook ad, follow these four best practices:
Here's more on those best practices:
1. Determine your target audience
First on our list of Facebook ad strategies is determining your target audience. To have effective ads, you need to reach the right people with them. To do that, you need to know who you want to target with your ads.
When determining your target audience, think about who's most likely to need your products or use your services. You'll want to think about characteristics like:
Age
Gender
Location
Occupation
Buying habits
Interests
And more
Knowing this information will give you a complete profile of your target audience, so you know who you're trying to reach with your ads.
2. Install the Facebook pixel
A critical component of your Facebook ad strategy is the Facebook pixel. The Facebook pixel is a piece of coding that you integrate into your website to track the information of people who visit your site. It helps you better understand who's interested in what you offer.
You install this pixel on the backend of your website. Once installed, you'll start tracking data from the people visiting the web pages where you installed the pixel.
This feature is crucial for two reasons.
The first reason is that it helps you understand who's engaging with your business. If you don't feel confident about who you're targeting with your ads, your Facebook pixel can help you see who's visiting your website and give you a better idea.
The second reason is that it helps you track the effectiveness of your Facebook ads. You can better follow the pages people visited after clicking on your ad to understand audience behavior and their path to conversion.
Installing the Facebook pixel is one of the best Facebook ad strategies to help you better understand your audience and boost conversions.
3. Set up a sales funnel
When you do Facebook advertising, you'll often create ads with different goals in mind. You may focus on driving people to your website, earning email sign-ups, or getting people to buy products. With each of these ads, you're targeting people at different points in the sales funnel.
That's why it's essential that, before you launch your ads, you set up your sales funnel. Your sales funnel is the path prospects take from awareness to conversion.
So, why is creating a sales funnel one of the best Facebook ad strategies?
Well, it helps you create ads for your audience at the right time. If someone's discovering your business, showing them an ad to buy your products isn't fitting for them. An ad inviting them to join your email list, however, is.
When you set up a sales funnel, you understand what ads to deliver to prospects as they move through the funnel. Taking this approach enables you to improve results with your ads.
4. Try setting both budget types
If you're familiar with Facebook ads, you know that you can set two types of budgets: Daily and lifetime.
Your daily budget is how much you're willing to spend each day on an advertisement, while your lifetime budget is how much you want to spend for the entire campaign. One of the best Facebook ad strategies is to try using both budget settings.
You may find that some ads are better served as lifetime budget options, whereas others are better as daily budget options. If you have a sale going on all week, for example, a daily budget is better to ensure that people see your ad throughout the week.
If you're having a first-come-first-serve free trial or free product, then a lifetime budget might be better. That way, when engagement is high, Facebook puts more of your money towards those engagement periods to help you reach your goals.
Testing out both options is a great way to determine what works for your ad campaigns to maximize results for your business.
Facebook ad strategies: 5 Facebook Ad best practices to follow while creating ads
Now that we covered the Facebook ad best practices to follow before you set up your ad, it's time to look at some top-tier strategies to use while creating ads, which include:
Here are five Facebook ad best practices that will help you see success with your ads:
5. Try different ad formats
When you develop your Facebook ad strategy, don't limit yourself to one ad type. One of the best features of Facebook advertising is that you can create ads in multiple formats, including:
Photo
Video
Carousel
Slideshow ads
And more
Each of these ad types offers unique benefits to your business and can impact prospects' interaction with your ads. You'll want to try using different ad formats to see how they affect your ad performance.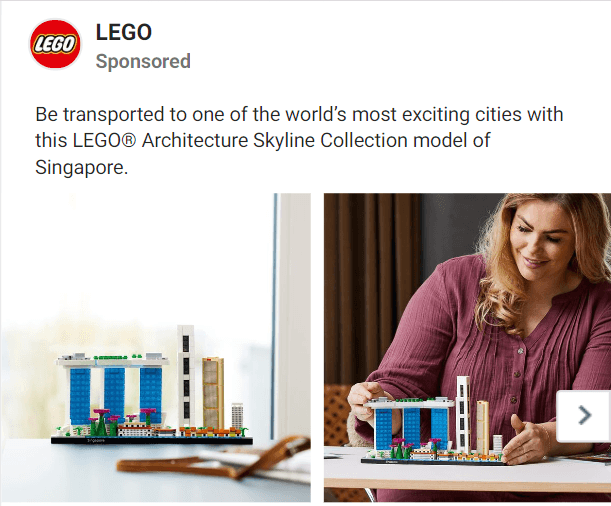 6. Create high-quality ads
One of the most essential Facebook ad best practices is creating high-quality ads. This best practice may seem obvious, but it's important to note what makes an ad high quality.
If you want to maximize the results of your ad campaigns, you need:
High-quality visuals: Your visual is the element that catches your audiences' attention and makes them want to stop scrolling and look at your ad. Ensure your visual isn't blurry, pixelated, or stretched so your audience gets a good view of what you're promoting.
Informative ad copy: The information you share in your ads is just as important as your visual. You need to share helpful information with your audience, so they'll want to convert.
Suitable calls to action (CTAs): If your audience likes what they see and wants to act, you need to tell them how to do it. Choose a call to action (CTA) that tells your audience what to expect next.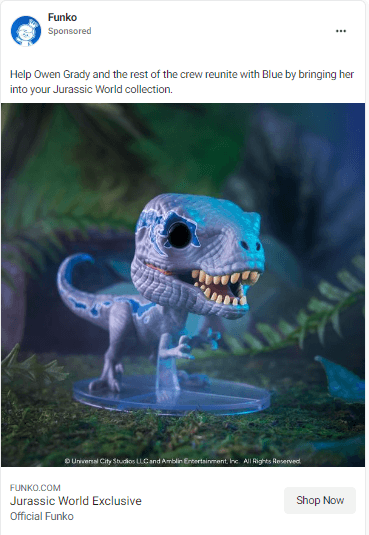 By including all these elements in your ad, you'll generate better results for your business.
7. Use a custom landing page
One of the best Facebook ad strategies to try is creating custom landing pages. Custom landing pages help you keep prospects focused so they complete your desired action.
For example, let's say you want people to click on your Facebook ad so they join your email list. If you use your homepage as the landing page, people won't know how to sign up for your emails. You may miss out on earning that conversion because those leads get discouraged.
To make it easy for leads to convert, consider using a custom landing page. Custom landing pages help keep prospects focused because you can limit how much information is on them. You can tailor the information to fit your ad and guide users toward taking one action.
A custom landing page is key to helping you get more prospects to complete your desired action.
8. Personalize ads to audiences
Not everyone is interested in your business for the same reasons. A key component of your Facebook ad strategy is to create personalized ads for different audiences. Creating personalized ads enables you to deliver ads to prospects that interest them most.
Let's say you have two groups of audiences with the following traits:
Group A: Women between the ages of 25 and 34 who work middle-class jobs, are single, and tend to buy cheap but effective products.
Group B: Women between the ages of 45-54 who work middle-class jobs, are married, and prefer to invest money in higher-quality items.
Now, if you were running ads for your affordable desks, would it appeal to both groups?
In this case, likely not, as the people in Group B prefer to spend a bit more money to get higher-quality items.
With personalization, you can create ads that appeal to both groups. You could create an ad that focuses on your affordable desks for Group A while running ads for your higher-end desks for Group B.
You can personalize ads in multiple ways, including by prospects':
Demographics
Locations
Interest and hobbies
Online behaviors
Shopping behaviors
And more
By personalizing ads for your different target groups, you create more effective ads that drive increased revenue for your business.
9. Use Custom Audiences
Another one of the best Facebook ad strategies you'll want to try is using Custom Audiences. Custom Audiences are people familiar with your brand, either through visiting your website, engaging with your content, or similar action.
To deliver your custom audience, Facebook takes the customer data you provide and compares it to Facebook users on the platform. It then matches customers and individual users to generate your custom audience.
Facebook offers four types of Custom Audiences you can use:
Website Custom Audiences
Customer list Custom Audiences
Engagement Custom Audiences
App activity Custom Audiences
Each of these audience types stems from where users interact with your brand. If people mainly discover your brand by visiting your website, you can use Website Custom Audiences to put your ads in front of those prospects.
Facebook Ad strategies: 2 Facebook ad best practices to follow after launching ads
Once you launch your ads, you might think you're done — but you've still got work to do. After launching your ads, there are two Facebook Ad strategies you'll want to use to ensure you're maximizing results with your promotional content:
Here's more on how to do these two best practices:
10. Monitor ad campaign performance
To get the most out of your ad campaigns, you need to monitor their performances. That's why ad monitoring is a crucial Facebook ad strategy for you to use. If you don't watch your ad performance, you'll miss opportunities to improve your ads and drive more revenue.
To monitor your ads correctly, you need to establish the metrics you want to monitor. Whether you want to analyze clicks, conversions, or something similar, you should know what you want to achieve. Once you've established your metrics, you can monitor them to see if your ads reach your goals.
11. Test ad campaigns
Last on our list of best Facebook ad strategies is to test your ad campaigns. If you monitor your ad performance and find you aren't achieving your desired results, you can test your ads and find opportunities to improve your performance.
Testing your ads enables you to see how another version of your ad might produce better results than the original. To ensure accuracy when you conduct testing, make sure it's only one element at a time. That way, you can find the small changes you can make to improve your ads.
Need help implementing revenue-driving Facebook ad strategies?
Following this list of the best Facebook ad strategies will help improve your ad performance and drive more revenue for your company. If you aren't sure where to start or how to implement the changes, partner with the experts at WebFX.
As a Meta Business Partner, we know how to craft Facebook Ad campaigns that drive results for clients. In the past five years alone, we've driven over $3 billion in revenue and over 7.8 million leads for our clients.
Ready to ramp up your revenue? Contact us online or call us today at 888-601-5359 to speak with a strategist about our Facebook advertising services!
How is your website's SEO?
Use our free tool to get your score calculated in under 60 seconds.
Get posts by email
Join 200,000 marketing managers and subscribe to Revenue Weekly!
"*" indicates required fields
WebFX Careers
Join our mission to provide industry-leading digital marketing services to businesses around the globe - all while building your personal knowledge and growing as an individual.