As a CEO, you are constantly looking for ways to improve your company.
Sales fluctuate, and marketing efforts adjust accordingly.
But finding alternative ways to meet your goals can be difficult. Traditional methods of company growth are saturated with your own efforts as well as your competitors'. However, what many CEOs don't realize is that there is another channel where you can easily market yourself that can quickly demonstrate an ROI you can brag about.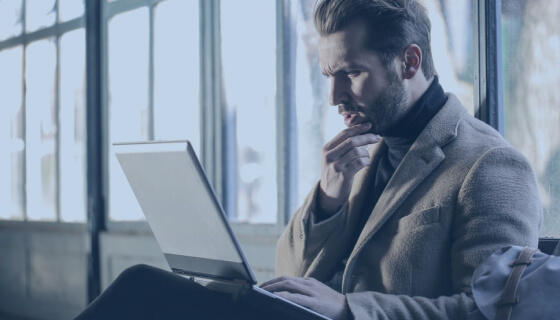 Search Engine Optimization (SEO) is entering the scene as one of the most beneficial things you can do for your business. Few marketing channels offer the measurable results that search does.
Everyone knows what Google is. In fact, Google owns about 81% of the US search engine market.
This means that anything that shows up on Google is going to be seen by lots and lots of people. However, that is also the biggest problem for SEO…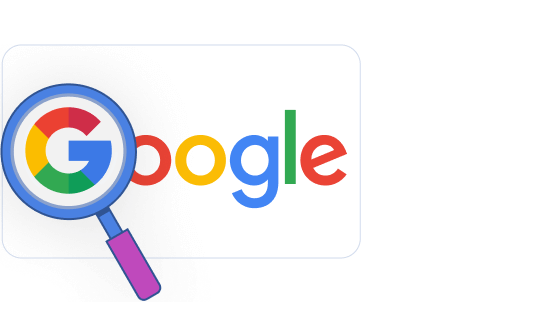 Being seen.
Now is the time, as the CEO, to ask yourself some
very important questions:
Do I throw lots of money into temporary gains that might improve my website's performance?
Invest in a long-term solution that has the potential to acquire customers at an extremely low cost?
Not convinced?

We will help you create a long-term solution for your business to increase your online visibility through search!
PPC vs SEO
It's time to go into a little more detail.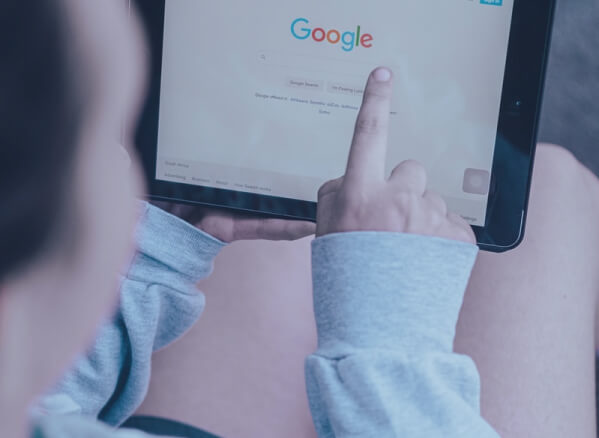 PPC ads are typically displayed on the top and right side of the search engine results page.
See the gray areas on the image here? If you are just starting your internet marketing efforts, PPC is a good way to get things going; however,
• It can get expensive
• Each visitor costs you money
• Users' eyes are being trained to ignore PPC ads
• Organic search results are pages that are optimized for search engines.
This is where users are looking for relevant information. Being here is technically free and the higher up you are, the more traffic you will have coming to your website.
In fact, recent studies have shown…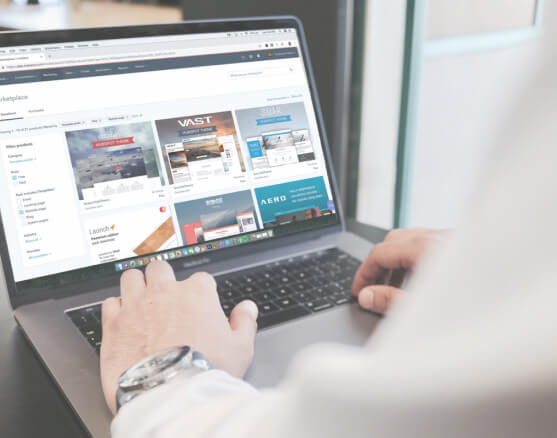 The #1
Organic search result receives
33% of traffic.

Our clients have consistently increased traffic and revenue by ranking at the top!
What to Expect from SEO
Lasting ROI
SEO provides many benefits for your company that traditional marketing and PPC can't offer. For one, it is geared towards long term strategies. Over time, you will really start to see the fruits of your labor.
Higher Rankings
With SEO strategies in place, you can expect to rank higher in Google. With each increase in ranking, you can expect to see additional traffic coming to your website.
More Sales
Optimizing for specific keywords not only allows you to rank higher and get more traffic, but it allows you to get traffic that converts. This traffic not only looks at your website, but they buy your products and services. The higher you rank, the more traffic you'll receive, which ultimately means more sales.
Measure Everything
All that being said, the biggest advantage SEO has over other marketing efforts is that every element of the process is measurable. The web gives you lots of pieces of data and statistical measurements that allow you to easily analyze and adjust your campaigns online, giving you room to improve and further optimize your efforts. This, again, will only result in a higher ROI and more sales.

We've generated $3 billion for our clients in the past 5 years.
What does it take?
There are so many different elements that contribute to SEO
It can quickly become very complicated. Typical SEO agencies might have five or six different job types collaborating on one single project at a time, each of these being a different role in the project.
Truth is:
All these skillsets are required for the different elements of SEO.

We're a full-service Internet marketing, web design, and web development agency with a team designed perfectly for SEO.
Elements of SEO
The Nitty Gritty
First of all, there is both on-page and off-page SEO. Google takes these two things into account when it decides how high your website should show up. However, within each of these categories are several more areas of improvement.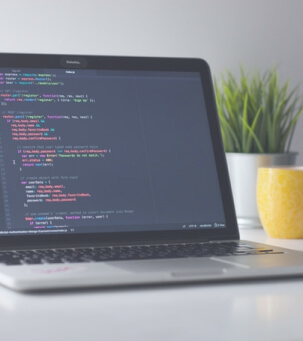 01
On-Page SEO
On-page SEO is geared towards the things you can do directly to your website to encourage better search engine rankings. Here is a watered-down list of on-page SEO elements:
• Quality of the page content
• Relevancy of keywords on the page
• How engaged are your visitors
• How new is your content
• HTML elements within the page
• How fast your page loads
• Mobile version of your website
• Design of your page URLs
• No duplicated content
• Your total website architecture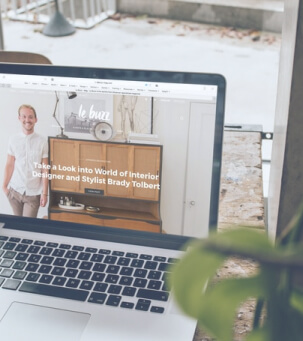 02
Off-Page SEO
Off-page SEO can be a little more complicated and harder to accomplish. However, some of the most defining elements of SEO are a part of off-page SEO. This part is primarily dealing with how much trust your website carries. Here are some off-page SEO elements that you need to consider:
• Number of links to your website
• Quality of the links to your website
• Text used to link to your website
• History of your site
• Age of your website
• Social reputation
All of these different elements combined create just a portion of what we know Google uses to rank websites. We don't know everything Google accounts for, but these are some major influencers the industry has recognized.

We know exactly what Google likes to see!
A CEO's SEO Team
An Internal Undertaking
As you've learned, SEO can be extremely demanding for several roles in your company. Internally, you will need your technical/IT staff to collaborate with your marketing team. Otherwise, this will make for some pretty awkward situations.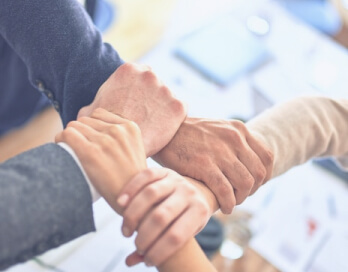 For instance,
You don't want your IT staff writing copy and organizing certain elements to be displayed on your homepage. You won't want your valuable technical team wasting time researching keywords and writing body copy, even if they are good at interpersonal communication.
On the other side,
You certainly don't want the marketing team touching the essential code of your website. It doesn't take much to mess up this complex system that is necessary for your website to function. This can sacrifice many things besides functionality, including site security.
It will take a team effort to accomplish this, and everyone on board should be up-to-date on the latest SEO news and strategies. One simple mistake can ruin years of work for your SEO strategies.
Seem Tough?
As the CEO, you need to stress the importance of this new project. Hiring a consultant is a good idea for introducing this new strategy to your newly developed team. They will hopefully train your team and get them up to speed for the coming challenges ahead.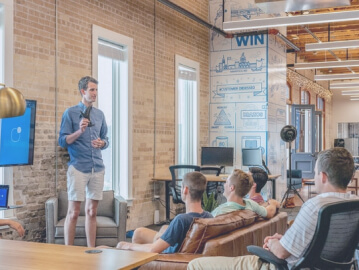 We have more than 25 years of digital marketing experience
How's that sound?
I'm ready. Let's do this!
Great! We have a lot of different resources that you might really benefit from checking out. Don't worry, they are all free!
WebFX Marketing Guides
I'm not ready for this…
I want WebFX to do it for me!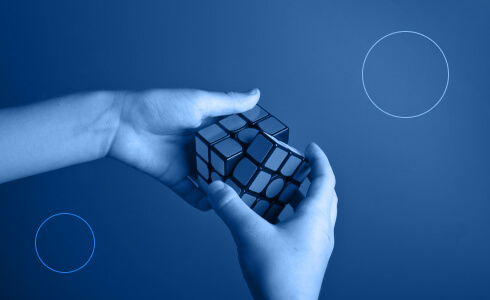 If this is too challenging for an internal team to perform, it might be a better idea to outsource this work. There are SEO companies like WebFX that are capable of getting your website to rank higher on Google. They also already have the experience and the know-how to successfully start an SEO campaign for your company that you are sure to be happy with.

To date, we've helped our clients generate over $3 billion in revenue and more than 7.8 million leads! We can help you too!
At WebFX, we can offer you SEO plans specifically geared towards your company. Check out our SEO pricing and plans or contact us for a free quote!