Brand Voice Copywriting Services For Style-Driven Web Copy
Writing consistent, style-driven web copy is a vital component of building your brand identity. That's why it's essential to invest in expert brand voice copywriting services that can help shape your web copy into content that reflects your brand voice, tone, and values.
Get brand voice copywriting services from an award-winning copywriting agency
WebFX is an industry-leading copywriting agency that specializes in creating personalized web content that connects clients to their target audiences. We can help you develop custom web copy that reflects your brand's ideals, values, and voice so you can engage with your target audience and draw in high-quality leads.
With our award-winning copywriting, editing, and industry experts at your side, you can rest assured knowing your WebFX partners will help you create web content that fits your brand and reflects your industry, no matter how broad or niche it may be.
Read on to learn more about our brand voice copywriting packages below! If you're ready to start exploring what our services can do for your brand, give us a ring at 888-601-5359 or contact us online now!
"Working with WebFX has taken our already strong content marketing to the next level. They are a great partner for those just entering the world of SEO based content marketing and for those who want to improve what they are already doing. You'll see results within a very short time."
External Content Manager
Campground
Explore Brand Voice Copy Services From WebFX
Are you looking to start producing web copy that represents your brand and strengthens your brand identity? Learn more about our brand voice copywriting features and pricing below:
| Deliverables | Included |
| --- | --- |
| Words per page | Up to ~500 words |
| Industry Research Time Allocated | Up to 210 Mins |
| Brand Voice Worksheet Questionnaire | |
| Copy Interview Workshop Call With World Class Brand Voice Editor/FX Project Manager | |
| Brand Voice Guide Creation: Writing, Editing + Design | |
| Copy Projects Written and Edited Per Your Brand Voice Guide | |
| Ideal Customer Profiling, Demographic Characteristics + Buyer Persona Matching | |
| AP Stylebook Edited | |
| Duplicate Content Analysis | |
| Titles & Meta Descriptions Provided | |
| ContentAnalyticsFX: Measure and predict performance of website content | |
| 450+ SMEs behind campaign driving results | |
| Page Implementation | |
| Internal Linking Information Architecture | |
| Tonal Match Analysis (Authoritative, Supportive, Conversational) | |
| Google Search Evaluator Grading | |
| Ideal Customer Profiling + Buyer Persona Matching | |
| AP-Style and Brand-Voice Experienced Editor | |
| Motivation AI Analysis Included | |
| Investment | $750 |
| | 1.25 Asset |
| Need more information? Call Us: 888-601-5359 | GET STARTED |
Brand Voice Copy Services and Packages From WebFX
Work with us to create a brand voice style guide, and let us deliver consistent, style-driven copy you want to feature on your site.
Strategically using brand voice copy gives you the chance to connect with your ideal audience and highlight your brand vision and purpose — all while leaving an impression.
Our writers and editors work to learn more about your language preferences and how you envision your brand. We'll collaborate with you to organize and design a personalized brand voice guide to summarize your defined set of values, voice, tone, and style guidelines.
Then, we'll reference that guide for specific copy projects to make your brand voice copy shine above competitors.
Do you have additional questions about our services? Can't find what you're looking for? No worries — give us a call at 888-601-5359 or reach out to us online!
What do you get when you invest in WebFX's brand voice copy services?
Take a look at a few of the benefits included in our brand voice copy services below:
Brand voice style guide creation and implementation
Our brand voice copywriting services include the creation of your own brand style guide that's personalized to your business. You'll complete a brand voice questionnaire so our copywriters can fully understand your brand's tone and voice, and work with world-class brand voice editors to write, edit, and design your custom style guide.
On top of that, we'll create web copy for your website that's then edited by AP style and brand voice-experienced editors who will ensure your new web copy accurately reflects your brand.
Customer profiling and tonal match analysis
We make sure your new and improved web copy not only reflects your brand but speaks to your target audience.
With our brand voice copy services, you'll also get analyses on your ideal customer, buyer persona matching, a breakdown of demographic characteristics, and tonal match analysis. We make sure your copy connects with the right people, in the right way.
93% of WebFX customers are extremely satisfied with their digital marketing results.
"Working with WebFX, everything is very organized and strategic. We're only a year into our partnership, and our expectations have definitely been met."
View More Client Testimonials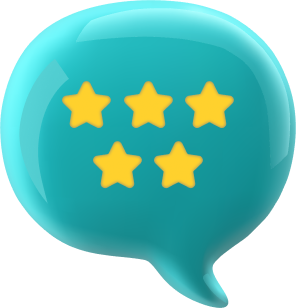 Why partner with WebFX?
We understand content marketing isn't a "one size fits all" solution.
Every industry is different. We know this from experience — WebFX has worked with clients in 154 industries, so we know everyone needs personalized web copy.
Our award-winning brand voice copywriting and editing experts have helped to:
Generate over $3 billion in revenue
Attract over 7.8 million qualified leads
Generate over 5.2 million qualified calls
Facilitate 12+ million ecommerce transactions
From construction companies to healthcare, ecommerce to business-to-business (B2B) organizations, we've got the right tools and experience to help you achieve your goals — and then some!
We use industry-leading marketing technology
From search engine optimization (SEO) tools to return on investment (ROI) tracking software, we've got the right tools on hand to help you succeed.
We use MarketingCloudFX, our ROI-tracking software, to power up your copywriting by monitoring the performance of your web content and using the findings to develop data-driven copywriting and marketing strategies.
For example, MarketingCloudFX can help pinpoint the content and touchpoints that are bringing in the most leads, phone calls, and overall traffic, so you can maximize your potential.
Meet MarketingCloudFX:
One platform tracking countless metrics and driving stellar results.
Learn More About Our Proprietary Software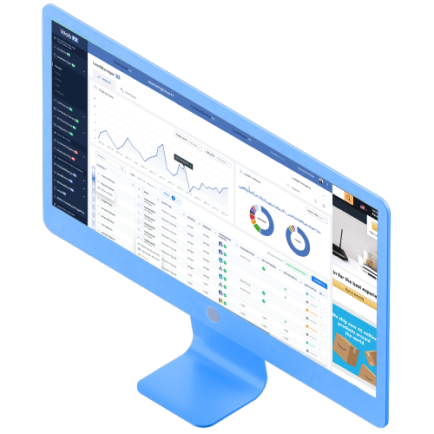 Let's start creating web copy that stands out among competitors
Are you ready to begin creating web copy that speaks directly to your target audience and represents your brand? With our brand voice copy services, you can start putting out content that does just that and blows away your competitors.
We want to add you to our list of success stories and help you grow!
Start talking to one of our strategists now by calling 888-601-5359 or contact us online to get the ball rolling. We can't wait to do great work with you!