Explainer Video Services and Pricing from WebFX
With the average attention span of today's Internet users peaking at about eight seconds, it's more important than ever to get information across to them in as little time as possible. With explainer videos, you can do just that. They allow you to provide a brief, animated description of a product or service to your site visitors — making it easy for them to absorb and understand. Keep reading to learn more about explainer videos and our explainer video services.
Explore explainer video service plans
WebFX has been amazing every step of the way. Very up front and honest during the initial sales period, and extremely knowledgeable every step after that. Highly recommended.
Project Manager
CAMPING GEAR MANUFACTURER
What are explainer videos?
Explainer videos are short videos that describe your products, your services, or another aspect of your business. These videos are an engaging way to introduce website visitors to an important concept related to your business.
About explainer videos from WebFX
Since website users are so hungry for instant information, explainer videos are a great way to provide that instantaneous brain food to your site visitors.
These videos improve your site's usability by providing a way for users to gain information other than reading through all of your copy.
When you choose WebFX's explainer video services, you'll be able to select from five different styles of animated video. Your videos can feature your logo, your brand colors, and even commercially licensed music to provide an added professional touch.
Explainer videos are typically 45 seconds to two minutes in length — short and sweet to keep users engaged! If you need a script for your explainer video, our video marketing agency will happily provide one.
Explainer video examples from WebFX
We customize all explainer videos for our clients by tailoring your videos to your goals, implementing ideas you provide, and using your brand colors and fonts. This approach to explainer video production allows us to assess your preferences at the start of your project! Please review the template options below and let your account manager know which video style you'd like your video to emulate.
Did we mention…
You'll get the following with WebFX pro-level videos:
Using over 2,000 design attributes, our video specialists can create a unique character to deliver your message. Share your vision to have your spokesperson, your CEO, or another identifiable person represent your business. Your custom character will make your explainer video more personable while teaching your audience about your products or services.
Custom illustrated assets
Up to five custom illustrations made by WebFX's skilled designers can be used to portray prominent places or things related to your business. We can create immersive backdrops like your storefront or lobby, and interchangeable objects like your company vehicles or your specialty product. If you love sharing statistics like we do, we'll also help create charts, graphs, and other visuals for your custom explainer video.
Top-notch explainer videos from WebFX
It's more crucial than ever to grab a site visitor's attention and keep it — but that can be easier said than done.
Explainer videos present a golden opportunity to support your page content, drive conversions, and teach your audience about your products and services in a new, exciting way.
Check out our explainer video pricing below.
Give us a call at 888-601-5359 to see how explainer video services can help your business!
Are you ready to start utilizing explainer videos on your website? Contact us online to chat with an experienced strategist from our team about creating custom explainer videos that explain your brand, your products, and your company as a whole.
WebFX Explainer Video Services
Get the details of our explainer video services and pricing below:
| Features | Basic | Premium | 10X | Pro |
| --- | --- | --- | --- | --- |
| Video Length | Up to 45 Seconds | Up to 90 Seconds | Up to 3 Minutes | Up to 3 Minutes |
| Number of Scenes | 5 | 10 | 20 | 20 |
| Number of Revisions | 1 | 2 | 3 | 3 |
| Script Writing | Up to 120 Words | Up to 200 Words | Up to 300 Words | Up to 300 Words |
| Professional Voice Over | Male or Female | Male or Female | Male or Female | Male or Female |
| Voice-over Tone Options | 1 | 4 | 5 | 5 |
| — Corporate | | | | |
| — Cheerful | — | | | |
| — Inspirational | — | | | |
| — Serious | — | | | |
| — Custom (Select from a Short List of Character Voices & Regional Accents) | — | — | | |
| Topic Research & Generation | | | | |
| One Script Revision | | | | |
| Video SEO Optimized & Website Integrated | | | | |
| Video Resolution – HD | | | | |
| Eye-catching Thumbnail Image | | | | |
| Dedicated Project Manager | | | | |
| Social Calendar Integration | | | | |
| Reporting & Insights | | | | |
| Title Image w/ Logo | | | | |
| Custom Brand Fonts & Colors in Titling | | | | |
| Commercially Licensed Music | | | | |
| Source mp4 file provided | | | | |
| Lip Sync Animation for Voice Over | — | | | |
| Transcription for SEO | — | — | | |
| Custom Character Design (From 2000 Character Attributes) | — | — | — | |
| Custom Illustrated Assets (Max of 5) | — | — | — | |
| Social Media Promotion Budget | — | — | — | $500 |
| Investment | $1,200 | $2,400 | $3,600 | $6,000 |
| See Demo | | | | |
| | GET STARTED | GET STARTED | GET STARTED | GET STARTED |
Benefits of explainer videos
If you're wondering if explainer video services are right for your company, check out some benefits below!
1. They keep site visitors engaged
Explainer videos do a lot of things, but one thing they do really well is to keep site visitors engaged. When you implement explainer videos on your site, you'll be able to hold visitors' attention for longer than you would with plain text content.
That's because it presents the same information you write paragraphs about in a fun, appealing way.
Users engage with videos because they tell them the same information they would get from reading text, but they don't have to read anything. In fact, they can sit back, relax, and listen to the content and see captivating animations or videography to match.
2. They show, not tell
One of the biggest things to remember when presenting information to an audience, is that they react better when things are shown to them instead of told.
Imagine you're shopping for a new cook top for your kitchen. The brand you're shopping with really knows what they're talking about, which means their textual description uses a lot of technical terms that you're not too familiar with.
Luckily, they also provide an explainer video to show — as well as tell — you everything you need to know about the cook top that you're interested in.
With an explainer video, they'll be able to show you the features of the cook top — like how the cooking surfaces are arranged, how to preheat the oven, how to turn on the overhead vent, and more.
It's much easier for users to understand when you provide them with pictures, animations, and video of a product or service instead of just talking about it.
It's much easier for them to digest, which means there's a much higher chance they'll convert.
3. They increase conversions
If you're looking for a tactic that will increase overall conversions on your website, explainer videos can help.
With a combination of their ability to show a potential customer exactly what they're getting, and the engaging nature, explainer videos can help drive conversions to your online business.
In fact, 73% of customers are more likely to purchase a product or service if they've seen a video about it first.
4. They're a great asset to your website
Not only do explainer videos help teach users about your products and services and increase conversions, they're also a great asset for your website.
When engagement with your pages increases, that means users are staying on your website for longer, which is a great signal to Google. By staying on your website, site visitors send a signal to Google that they're reading information they can benefit from and that your information is valuable.
Not only that, but videos help to bring your pages to life as well. They help break up long chunks of text to make your page more aesthetically pleasing and act as an additional way to set you apart from your competition.
We foster and form long-term partnerships so that your business has long-term results.
Over 90% of WebFX clients continue partnering with us into year 2 of their campaign.
Hear from Our Happy Customers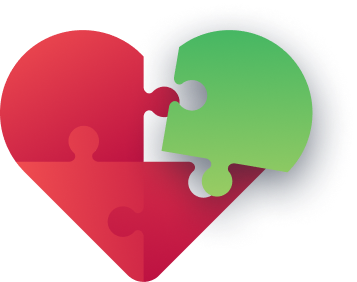 What industries can benefit from explainer video services?
If you're wondering if your industry would be a good candidate for explainer video services, the answer is yes. Explainer videos are great for virtually any industry that sells goods or provides services. Here are a few ways that different industries could utilize explainer videos on their website:
Restaurants, caterers, and bars
Explainer video services from WebFX
If you're interested in implementing explainer videos on your website but aren't sure where to get started, WebFX can help.
We're a full-service Internet marketing agency that is based in Harrisburg, PA and has offices all around the U.S.
We strive to treat our clients like family, and to do so, we want to get to know your business, your industry, your competitors, and your goals and work together to make them happen.
We've driven over $3 billion in revenue for our clients so far, and we know that's just the beginning of the success we'll continue to drive for our clients (including you)!
If you're interested in explainer videos for your website, contact us online today for a free quote or call us at 888-601-5359.
We can't wait to create custom explainer videos for you!