Your Company's Trusted Guide to Big Data Consulting Rates
Companies that use big data see profit increases of 8 to 10%, as well as operating cost reductions of 10%. It's no surprise that businesses want to take advantage of big data, whether by building an in-house team or hiring a big data consultant. Most opt to hire a consultant.

How much does a big data consultant cost, though?
Keep reading, because this guide on big data consulting rates answers all your questions about hiring a big data consultant. From the factors that influence big data consulting costs to the signs that you should outsource your big data needs.
If you have questions about hiring a big data consultant, contact us online for more information!
Our digital marketing campaigns impact the metrics that improve your bottom line.
See More Results

WebFX has driven the following results for clients:

$3 billion
In client revenue

7.8 million
Leads for our clients

5.2 million
Client phone calls
Big data consulting rates in 2020
In 2020, companies paid big data consultants an average of $200 to $350 per hour. For data scientists working in-house, salaries range from $54,000 to $140,000 per year, with the average salary being $94,000.
| Pricing Model | Rate |
| --- | --- |
| Hourly | $200-$350 / hr |
| Salary | $54,000 - $140,000 / yr |
Keep in mind that these numbers are averages.
Your business may pay higher or lower big data consulting fees depending on your location, project scale, and requirements. Or, if you operate as a big data consultant, you may charge more or less based on your experience and client.
5 critical factors that determine big data consulting rates
When it comes to big data consultant costs, a few factors influence what you pay (or charge):
1. Big data consultant type
In the big data sphere, there are several types of professionals, including:

Data analyst: A data analyst focuses on querying databases and generally have some experience with statistical analysis or algorithms. As a big data consultant, data analysts work well for businesses with an existing database looking for answers to some basic questions.
Data engineer: A data engineer specializes in building database systems. They often have experience with data frameworks like Spark and Hadoop, as well as programming languages like Python. As a big data consultant, they're ideal for companies that need to build a database system.
Data scientist: A data scientist features the skills of a data engineer and the expertise of a data analyst. They can build database systems, as well as analyze data using machine learning. For companies that need a complete solution to big data, a data scientist is the answer.
From a price perspective, data scientists tend to cost more than data engineers or data analysts.
That's because data scientists offer more experience and skills. They can also provide an all-in-one solution to businesses that need it. For example, if your company wants to build a system, plus get some initial analyses done, it makes sense to hire a data scientist versus a data engineer and a data analyst.
When comparing a data engineer's and a data analyst consultant's hourly rates, data engineers will generally cost more. That's because they provide the technical expertise to build systems versus data analysts which analyze the data using a pre-existing system.
If you're looking to hire a big data consultant, cost shouldn't determine whether you hire a data scientist, data engineer, or data analyst. You want to hire based on business needs. Otherwise, you may sign a consultant that can't provide the right solutions for your company.
2. Big data consultant experience
Like any field, experience also influences pricing.
A big data consultant with more experience can generally charge more for their services. In most cases, big data consulting rates increase when contractors have more than five years of experience. Consultants with less than five years of experience will generally maintain similar rates.
Whether you're looking to build a database, analyze a data set, or update a system, you should always consider the big data contractor's experience. If you have a complicated project, for example, look for experienced consultants to save your company money and your team time.
For straightforward projects, you can think about hiring a less experienced contractor without worry.
3. Project goals
What your company wants (or expects) from a big data consultant also influences their rates.
For many businesses, however, it's a challenge to create project goals. If your team doesn't feature someone with some big data background, it can prove challenging to express what you want from a data consultant's system build or data analysis.
While a big data consultant can help your team hone your goals, you need to offer your consultant some perspective. For example, is your company looking to reduce its churn rate and improve client retention? Or, are you trying to build a better buyer persona?
Some questions you can ask to narrow in on your big data expectations include:

What is the problem you need to solve?
What data do you have that can help solve it?
What data does your company currently collect or could collect?
You can also get inspiration from these problems that businesses use big data to solve:
Improving client retention
Increasing client satisfaction
Decreasing employee turnover
Lowering product return rates
Using these questions, as well as example goals, can help your team create accurate big data expectations for your consultant. It can also help you uncover areas of opportunities, like gathering data to solve an issue.
4. Technology requirements
Technology will also impact your big data consulting rates, since your tech requirements will determine the kind of big data contractor you hire.
For example, you may need a big data consultant with a background in Spark or Hadoop. That technical expertise may increase your consulting rates. In comparison, if you only need a big data consultant that can use Excel or Tableau, then you may receive lower rates.
In some cases, your business may not know what technology you need. If you maintain an in-house development team, however, they should be able to provide some guidance on the platforms or tools necessary. Otherwise, you'll need to consult with big data contractors.
5. Project duration
As many big data consultants work by the hour, versus by the project, your project's duration will also influence your big data consulting costs. A longer project will almost always cost more than a shorter one.
Before you hire a big data contractor, they should provide your business with an estimated completion time. For example, they may guess 35 hours for a data analysis or three months (at 40 hours per week) for a system build.
This estimate can help your company get a total cost and budget for your big data investment.
2 alternatives to big data consultants
When researching big data consulting rates, it's normal to consider options outside big data consultants. Companies can access big data (sans a consultant) via an in-house hire or a big data tool. Each option, however, comes with pros and cons.

1. In-house data scientist
Depending on your business, you may opt to hire an in-house data scientist.
With an in-house data scientist, you get access to a dedicated, full-time team member that works on your database and data analysis year-round. Of course, with an in-house team member comes hiring costs.
Remember, the average salary for a data scientist is $94,000.
If your company maintains a sophisticated database system, though, and conducts regular data analysis, hiring a full-time data scientist makes sense. They can learn your business and industry, as well as make routine updates to enhance your system and gather actionable analyses.
For most companies, however, a full-time data scientist isn't needed.
2. Big data tool
Other businesses invest in a big data tool, rather than a big data consultant.
Access to a big data tool, like Microsoft Azure or MarketingCloudFX, generally requires a monthly subscription. Depending on the platform, your business may pay hundreds to thousands of dollars per year to use it.
If you want to take advantage of the platform, you will also need a team member with a background in development. Not to mention, your business will need to ensure that your in-house team can handle the increased responsibility and management tasks.
In most instances, however, that isn't the case for businesses.
Before you move forward with subscribing to a big data tool (which generally requires a one-year commitment), research the current responsibilities and skillsets of your team. You should also compare the overall cost with that of hiring a big data consultant.
We foster and form long-term partnerships so that your business has long-term results.
Over 90% of WebFX clients continue partnering with us into year 2 of their campaign.
Hear from Our Happy Customers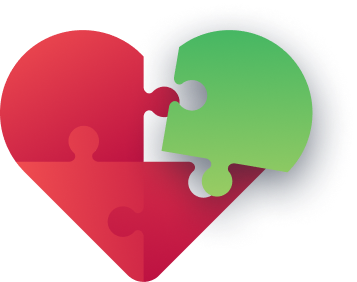 Should you hire a big data consultant?
For many businesses, hiring a big data consultant offers a cost-effective solution to big data.
With a big data consultant, your business can access some of the most talented professionals in the industry, without the time- and resource-intensive process of hiring and onboarding a new team member.
You can also get a dedicated member that focuses 100% on your big data initiatives.
Whether you're looking to analyze data or build a brand-new system, you can count on your big data contractor to work solely on those tasks. Plus, big data consulting rates are often lower than the costs of hiring an in-house team member or purchasing a big data tool.
Overall, hiring a big data consultant works well. Your business, however, should still research your options. That way, you can make the best decision for your company, whether it's hiring a consultant, purchasing a tool, or welcoming a new team member.
Get more information about big data consulting rates
With the immense value offered by big data, it's becoming essential for businesses today. In fact, almost 80% of executives say that skipping big data will hurt their companies' competitive advantage and risk their long-term survival.
That's why businesses across the globe are hiring big data consultants.
If you'd like to learn more about the value of big data consultants, as well as big data consulting rates, contact us online or call us at 888-601-5359 to chat with an experienced strategist at our award-winning digital marketing agency.