Your Comprehensive Guide to Machine Learning Consulting
Machine learning consulting is one of the newest, hottest services in digital marketing today. When you decide to partner with a machine learning consultant, not only can you kick up your feet, but you can trust that your consultant will help you drive incredible marketing results.
On this page, we'll talk about the definition of machine learning, how it differs from AI, and what a machine learning consultant can do for your business. Not only that, but we'll give you a sneak peek of WebFX's proprietary machine learning software, MarketingCloudFX.
With so much to talk about, let's get started! If you'd like to speak to a specialist about machine learning consulting, feel free to contact us online or give us a call at 888-601-5359.
What is machine learning consulting?
Although machine learning isn't a new concept, the thought of hiring a consultant for the job might catch business owners off guard.
What does a machine learning consultant do? What tools do they use? Are they robots?
Machine learning consulting, or data science consulting — is when a top machine learning consulting agency helps you to improve your business with AI capabilities. Let's break down the definition a bit more.
A machine learning consultant uses systems that are trained by artificial intelligence to automate aspects of your business to increase sales and revenue. Machine learning consultants aren't robots — they're real people on the other end of the telephone or email chain.
To break it down even further, let's define machine learning. Machine learning, in the scheme of things, is merely a branch of artificial intelligence. It's based on teaching systems how to act and what to do when you feed them certain data.
That data is used to help said systems find and identify patterns, and with those recognized patterns, make decisions with little help from humans.
If you were to make a flow chart of the machine learning process, it would go something like this —
Ask questions
Collect as much data as possible
Train the algorithm to behave in a particular way under specific circumstances (if/then)
Test the algorithm
ProvIde feedback on the algorithm
Make changes to the algorithm
Machine learning consultants, then, are the ones who determine how your machine learning strategy will work, how it will better your business, and anticipate what it will need to develop a sound algorithm to get the desired results.
Throughout the process, they'll be able to explain what they're working on, what they're feeding the algorithm, what data they're collecting, and what kind of results you can expect from your unique campaign.
Does your business need machine learning consulting?
We'll keep this short and sweet — if you want to reap the benefits of machine learning within your business, it's in your best interest to hire a machine learning consultant.
Their job can get pretty technical, and unless you've trained in AI and machine learning, it'll be tough for you to pull off a successful campaign.
Here are a few reasons you should hire a machine learning consultant:
1. They'll save you time
If you decide to take on your machine learning strategy on your own, you have a long road ahead — especially if you don't have AI training.
The process of creating a sound machine learning campaign to automate parts of your business can be difficult and tedious without the correct training.
Training in itself can take a solid chunk of time, and you'll also have to plan for the time it will take to implement your developed strategies.
If you're not familiar with the software or implementation processes, it'll likely take you much longer to implement than it would a professional machine learning consultant.
For this reason, it's better to bite the bullet and hire a professional machine learning consulting agency to do the job for you.
2. They'll save you money
To create a successful machine learning campaign, you'll need copious amounts of data to make the best possible decisions. Hiring a machine learning consultant means you'll have to have access to tons of different programs and software, which over time, can become extremely expensive.
When you hire a machine learning consulting agency, they'll take care of everything for you for a basic charge. You won't have to pay for the training that it would take for you to get up to speed on machine learning, so you're already saving a pretty penny.
3. They'll drive results
Machine learning consultants live and breathe machine learning. That means they know how to drive results for your business.
They will take the opportunity to get to know your business, your goals, what processes you'd like to automate, and the metrics that mean the most to you.
In doing so, they'll be able to craft and create the perfect machine learning campaign for you to drive the results that you desire.
If you opt to do machine learning consulting on your own, you may not drive the same results because you don't have the same resources or knowledge that a consultant would.
WebFX is a partner businesses trust.
Hear from HydroWorx, who saw a 236% increase in organic sessions with WebFX services.
Watch the Video Testimonial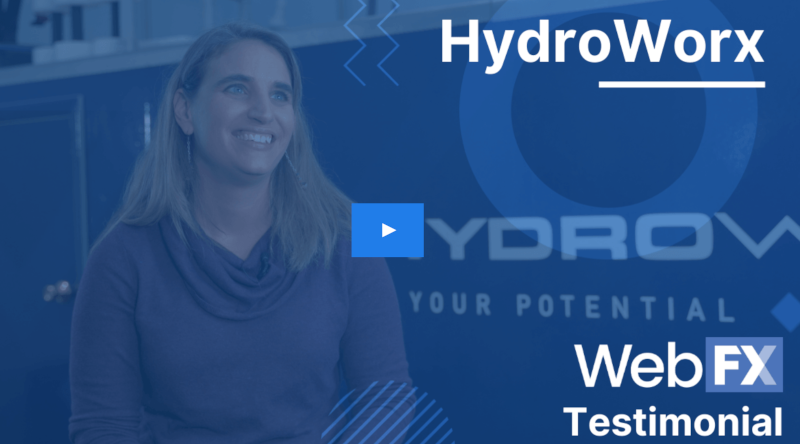 How to choose the best machine learning consulting firm for your business
There are a lot of agencies out there that can provide machine learning consulting, but how do you choose the best one for your business?
Check out some of our tips below!
1. Do your research
You should never commit to a machine learning consulting agency without doing your research. The first one you find might end up being the best choice, but you can never be sure unless you research a wide variety of deep learning consulting firms.
You should look at firms that are local and some that are farther away while comparing their capabilities and proprietary software.
2. Find a firm that fits your budget
Machine learning consulting can be pricey — especially since not every agency has adopted it yet. Tons of businesses want to adopt the increasingly popular marketing strategy, but it can be hard to come by.
Nonetheless, you should set a machine learning consulting budget to ensure that your finances stay in check.
Before doing so, you should research the pricing of existing machine learning consultants to ensure that you're setting a reasonable budget.
3. Consider their software
Machine learning consulting is a fairly technical process, and you should be sure that the agency you decide on has up-to-date software. The wrong data can produce negative results, so top-of-the-line software is crucial to your company's success.
It's even better if a machine learning consulting agency has proprietary software to offer. When an agency offers proprietary software, it means that they know and understand machine learning enough to create their own software.
Did you know that WebFX has our own suite of proprietary software dedicated to helping you increase leads and revenue for your company? MarketingCloudFX includes tons of tools to help make your online business the best it can be. It includes features like LeadManagerFX, ReviewBoostFX, PersonalizeFX, VisitorRecorderFX, and CallTrackerFX to name a few.
4. Take note of how long they've been in business
With the increasing popularity of machine learning, a lot of machine learning consultants are just starting. To choose the best machine learning consultant for you, you should consider how long they've been in business.
If they're just getting started, you'd be better off searching for an agency that's been in business for at least a decade. Being in business for a long period proves that they're knowledgeable in their field, and their firm has stood the test of time.
5. Read their reviews and testimonials
One of the best ways to learn about an agency is by word of mouth. Reading machine learning consulting firm reviews is one of the best ways to determine the agency's quality — and you should read a lot before making your final choice.
You shouldn't let a few negative reviews deter you, but if there are more negative reviews than positive, then you should probably look to another agency.
The number of testimonials an agency has also speaks to its quality, and you should look to an agency that has 100+. Did you know that WebFX has over 1020 client testimonials?
Machine learning capabilities from WebFX
If you're looking for an agency that offers top-of-the-line machine learning capabilities and is home to consultants that can help drive real results for your business, WebFX is here for you.
We have a full suite of machine learning capabilities wrapped up in a package we like to call MarketingCloudFX — and its abilities are truly incredible. MCFX is home to 10 different areas of expertise, and we'll talk about them below.
Our suite of MCFX products uses AI that is powered by IBM Watson to deliver the best data possible to help drive your campaign's success. It uses billions of data points to power strategic recommendations for your marketing strategy to ensure that you're always at the forefront of your industry.
It integrates with the following platforms:
Pipedrive
Zoho
Salesforce
Marketo
InfusionSoft
Shopify
Salesforce Paradot
Amazon Seller Central
DynamoDB
Intercom
Facebook Custom Audiences
Redshift
Because of these integrations, you'll always be ahead of the curve with Google AI machine learning.
Check out how our proprietary MarketingCloudFX programs work with machine learning to drive amazing results for clients just like you.
Measuring the metrics that affect your bottom line.
Are you interested in custom reporting that is specific to your unique business needs? Powered by MarketingCloudFX, WebFX creates custom reports based on the metrics that matter most to your company.
Leads

Transactions

Calls

Revenue
Learn More

MarketingCloudFX tools that use machine learning
Now it's time to get down to business. Here are the MCFX tools that use AI and machine learning to power results for your company.
ContentAnalyticsFX
Machine learning allows our proprietary ContentAnalyticsFX platform to deliver rapid content analysis that includes metrics like content value, conversion data, and visitor reports that work together to help you create the most impressionable content in the future. Our platform works with Google AI to predict the SEO impact that a piece of content will have — guaranteeing that you have the best content possible.
PredictionGeniusFX
Data drives our PredictionGeniusFX tool and helps to predict how a piece of content will perform on your site. The predictions come from billions of data points, and no other agency in the world can provide the kind of real-time performance predictions that PredictionGeniusFX gives.
PersonalizeFX
Personalized user experiences that speak directly to the user can go a long way in increasing not only conversions but the success of your website as a whole. With PersonalizeFX, you'll be able to provide users with exactly what they want with the use of previously collected data.
Other MarketingCloudFX capabilities
LeadManagerFX
LeadManagerFX keeps track of where your leads come from, their journey to your website, the page that they viewed, how long they spent on your site, and so much more. With this tool, you'll be able to manage your leads directly in addition to receiving real-time reporting of their activity.
CallTrackerFX
CallTrackerFX, on the other hand, helps you keep track of calls that come in through a variety of sources. Similar to LeadManagerFX, you'll receive real-time data reports in addition to call transcriptions, and so much more. This tool integrates with Google Analytics to help you effortlessly track your ROI.
CompanyTrackerFX
If you've ever wanted to discover real information about the businesses who are looking at your company, CompanyTrackerFX is for you. This software allows you to see important information about the companies who visit your website and what they do while they're there. The biggest perk of this tool? It makes qualifying new leads a breeze.
CompetitorSpyFX
Keeping track of what your competitors are doing online is a huge responsibility — and one that can take your business to the next level if you can track down the right information. With CompetitorSpyFX, you can. This tool allows you to see where your competitors get their traffic from, what other companies do on your website, and more.
ReviewBoostFX
If you want to take absolute advantage of your client feedback, ReviewBoostFX allows you to do just that. It can help you maximize the benefits of positive online reviews to leverage the capabilities of high-impact customer testimonials.
VisitorRecorderFX
VisitorRecorderFX is the tool for you if you've ever wanted to get real-time insight into user behavior on your website. This tool allows you to uncover new ways to improve your website usability by recording site visitor interactions with your site.
CPLDashboardFX
Instead of relying on 12 different calculators and tools to determine your company's cost per lead (CPL), rely on CPLDashboardFX instead. This tool allows you to discover the CPL of your PPC campaign, SEO campaign, email marketing campaign, and so much more. It's never been easier to measure the impact of your digital marketing strategies.
Good agencies have more than 50 testimonials.
Great agencies have more than 100 testimonials.
WebFX has over 1000+ glowing client testimonials.
See What Makes Us Stand out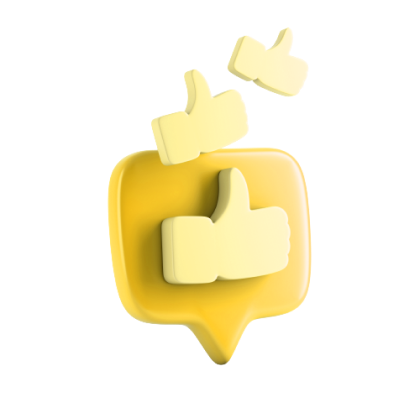 Machine learning consulting from WebFX
When you opt to work with an agency like WebFX that offers both top-of-the-line digital marketing services and MarketingCloudFX consulting, you'll love the results.
Take a look at how we run our MCFX campaigns and help you reach your goals with machine learning.
Platform setup and configuration
With machine learning projects, it can be hard to get everything integrated successfully. When you work with WebFX, we'll set up the MCFX interface for you and configure it with your website.
You won't have to lift a finger.
Rollout training call with sales funnel analyst
We want you to get the most out of our machine learning technology from MCFX, and that means knowing exactly how to use our technology. When you opt for MCFX, whether you're a client or a first-time customer, we'll get you on a call to do some training with the interface.
We'll provide machine learning consulting to ensure that you understand exactly how to use the products provided with MCFX to get the best possible results for your company.
Monthly lead tracking through LeadManagerFX
One of the biggest and most important jobs of a machine learning consultant is to ensure that customers receive monthly reports. In the case of MCFX, we'll provide you with monthly lead tracking to ensure that you know everything there is to know about your leads.
Website conversion path tracking
We want you to know the path that users took to make a conversion on your website. That's why, as a part of our machine learning consulting, we'll provide you with website conversion path tracking. Tracking your conversions will help you gain insight into your conversion funnel, spot inconsistencies, or determine what could be improved to drive the conversions that you desire.
AI-powered SEO tool access
You'll also gain access to our AI-powered SEO tools to ensure that your site not only looks good to users, but it looks good to search engines, too. These tools will give your site pages the best possible chance of ranking in search engines where your target audience will find them.
Access to MCFX mobile app
We want you to have all of your business data right on your phone. That's why as a part of the MCFX suite, you'll have access to the MCFX mobile app so that you can always have conversion tracking right at your fingertips.
Why WebFX for machine learning consulting
At WebFX, we've developed a suite of machine learning products from scratch that deserves to be used by customers just like you — looking to drive incredible results for their company.
Our AI-powered tools are no joke, and our machine learning consulting helps you leverage each tool to improve your revenue year over year.
WebFX provides great machine learning products and services, but we're also an award-winning, full-service digital marketing agency that can provide your company with the best possible marketing campaign.
Not only can we help your business succeed with machine learning consulting, but we can help your business get to the top of search results, increase website traffic, and most importantly — increase conversions.
We have over 1020 client testimonials from loyal clients that speak to the excellence of our services. It's no surprise that many clients are happy with their services since we've generated over $3 billion in client revenue in the past five years alone.
If you want to work with a digital marketing agency that is home to tons of machine learning consultants that can help drive real results for your business, WebFX is here for you.
Contact us online for a free quote, or give us a call at 888-601-5359.