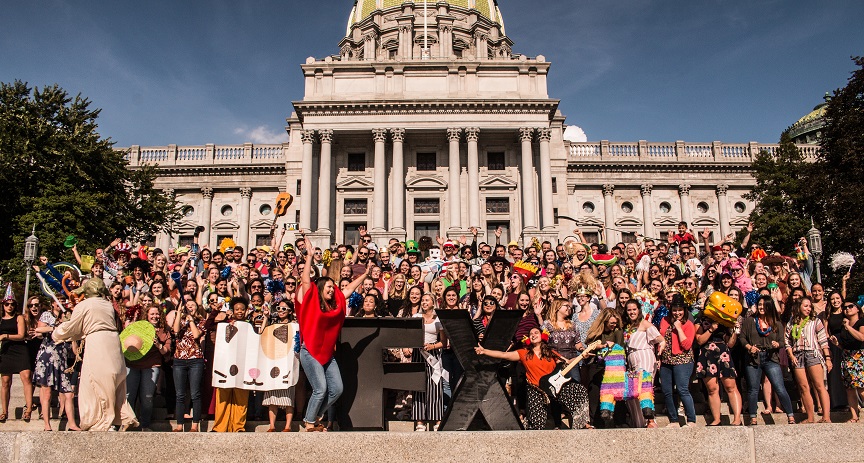 Paid Search Management Services: Grow Your Revenue
WebFX is a leading PPC agency that focuses on your success as a whole. Whether you want to increase conversions, traffic to your website, or both, our tech-enabled paid search management services can help you reach your goals.
Explore paid search management service plans
$0 – $12,000/month ad spend (paid to networks)

Up to 2,000 keywords targeted

Google Ads & Bing Networks

Strategic bid management

Tracking for 100 web lead phone calls

Transcription for 25 web lead phone calls
$12,001 – $50,000+/month ad spend (paid to networks)

Up to 10,000 keywords targeted

Google Ads & Bing Networks, plus Google Shopping

Up to 2 personal consultations

Fraud activity monitoring

Rule-based bidding management
$50,001+/monthly ad spend (paid to networks)

Up to 10,000 keywords targeted

Landing page template setup

MarketingCloudFX lead tracking

Banner ad design

Website conversion analysis reporting
Paid SEM services to drive leads and conversions
Search engine marketing (SEM) is a form of digital marketing that focuses on reaching users through search engines. Though it originally included both search engine optimization (SEO) and pay-per-click (PPC) advertising, it has since come to refer solely to paid advertising.

People use search engines frequently, making paid search marketing one of the most effective ways to reach users online. At WebFX, we understand the value of paid SEM. Better yet, we understand what it takes to drive a quality SEM campaign.
With our paid SEM services, your business will reach the right group of users, and you'll reach more of them than ever before. Read on to learn more about how our team of over 450 experts can drive superior results through paid search management.
Then call 888-601-5359 or contact us online to get started with us today!
Are you ready to get started with paid advertising? Contact us online to chat with an experienced strategist from our PPC team about earning more revenue with PPC ads.
"WebFX's PPC service is light years ahead of the competition because of their intelligent, specialized and courteous account managers."
Director of Marketing
PRIVATE LIBERAL ARTS COLLEGE
What is included in our paid search marketing services?
When you partner with WebFX, you'll gain access to our full range of paid SEM services. These services are designed to optimize every facet of your paid advertising, including:
PPC audit services
Remarketing services
Geofencing ad services
Social media ad services
And more!
Read on to learn about these services in more detail!
1. PPC audit services
One of the first things we'll do for your business is provide you with a full PPC audit. In the audit, we'll evaluate every significant element of your existing PPC campaign and compile a report of what's working and what isn't.
The report will break down every aspect of your PPC strategy and determine what you could improve. In addition, we'll offer recommendations on how to improve them.
In fact, if your business has over four employees and spends more than $1000 per month on PPC, you qualify for a free PPC audit! Just get in touch with us to get started.
2. Remarketing services
Remarketing is one of the most valuable paid advertising tactics you can practice. It involves marketing to people who have already visited your website.
Remarketing works so well because it advertises to users that already have a vested interest in your business and what you're selling. That means they'll be the most receptive audience for your paid ads.
WebFX will help you harness remarketing through platforms like Google Ads. Google Ads will allow you to track traffic to specific pages on your site and then direct ads to the users who visit those pages.
We'll also help you set up the tracking and design your remarketing ads.
3. Geofencing ad services
Another fantastic targeting feature Google Ads offers is geofencing, which allows you to target people based on their location. This feature is beneficial for reaching the most relevant audience possible.
For example, if your business operates in and around Cincinnati, Ohio, you don't want to display your ads in searches made by people from New Jersey. With geofencing, you can limit your ads exclusively to searches made in your area.
WebFX can help you harness this feature, identifying the ideal outer limits for your geofences and helping you set it up in Google Ads. With geofencing, we'll make sure you're not wasting your ad resources on irrelevant users.
4. Social media ad services
Google isn't the only place you can display ads. Most social media platforms offer paid advertising options too — and with the average user spending 28% of their Internet time on social media, it's a fantastic place to reach your audience.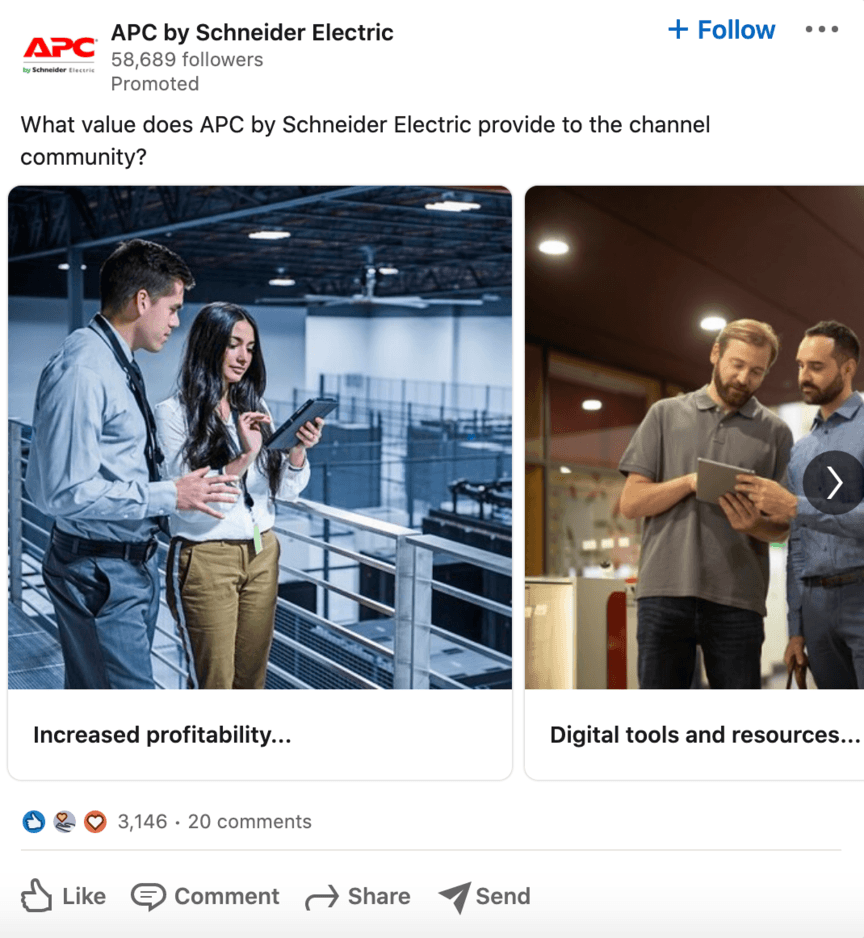 WebFX can help you harness the potential that social media offers. We'll craft high-quality ads for you and get them displayed right in users' social media feeds. We can also help reach just the right audience by targeting features like:
Age
Gender
Occupation
Location
With social media advertising, you'll reach a whole new audience of potential customers.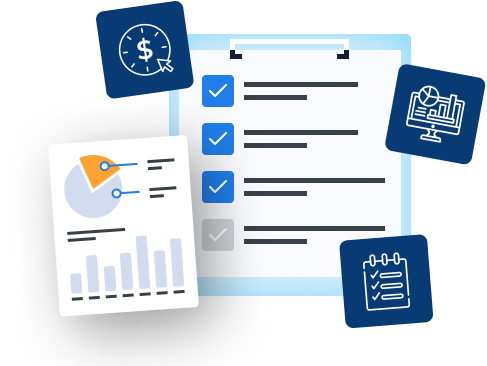 Improve your SMB's PPC performance with a FREE PPC audit.
Enter your email below:
Don't worry, we'll never share your information!
How can paid SEM services help your business?
Despite the features of our services listed above, you may still question why you need the help of professional SEM services at all. Who's to say you can't handle your paid search marketing on your own? Why seek the help of an outside agency?
The answer is that partnering with a professional marketing agency comes with several significant benefits that you don't want to miss. Here are three ways partnering with a SEM agency can boost your paid search management!
1. SEM agencies have more marketing experience
One of the largest advantages to working with a professional agency is that agencies tend to have significantly more marketing experience.
Even if you've been doing your marketing for a long time, it's only one facet of your business. Marketing agencies center their entire business solely around marketing, giving them a level of expertise that you won't be able to match on your own.
By partnering with an agency, you can gain access to a vast supply of marketing knowledge that can drive bigger and better results for your paid SEM. Professional agencies know what your marketing needs and how to make it happen, helping you drive more revenue in the long run.
2. SEM agencies have more time
When it comes to running your business, your online marketing is only a small portion of your responsibilities. Between things like product design, manufacturing, and distribution, you don't always have time to work on your online ads.
Thankfully, a professional agency has no such limitations. Agencies devote every second of their time to optimizing your marketing campaign. That means that when you partner with an agency, you won't have to worry about time restraints.
3. SEM agencies have access to better resources
Even if you gain both the time and the expertise needed to complete your marketing on your own, you still may not have access to the same tools and resources as a professional agency.
In many cases, professional agencies have access to high-quality marketing resources that allow them to do everything from assessing competitors' PPC to designing more compelling landing pages. With those tools, they can optimize your paid ads to drive more conversions than ever.
Even if you can gain access to the same tools, that doesn't mean you have the familiarity with them that an agency does. Professional agencies are highly proficient with the tools they use, allowing them to harness those tools' full potential.
BONUS READING: 6 Common PPC Questions, Answered
Why choose WebFX?
When the time comes to choose a marketing agency, there's no better option than WebFX. Our team of dedicated professionals has everything it takes to drive stellar results for your paid advertising campaigns.
But what makes WebFX so special? Here are three of the most significant benefits we bring to the table!
1. WebFX has a large and experienced team
One of the biggest advantages to working with agencies is their experience and specialization — and WebFX has both of those things in spades. To start, we've been in business for over 25 years, making us one of the most experienced agencies out there.
Furthermore, our team consists of over 450 marketing experts. Having such a large team has allowed us to hire specialists in many different marketing areas and strategies, rather than to seek out jacks-of-all-trades.
That increased specialization means you'll have only the most qualified hands working on your paid ads, leading to far more effective results.
2. WebFX has a history of driving superior results
Another reason to partner with WebFX is that we're well-known for our ability to drive superior results. One look at our history is enough to prove that we know how to generate successful campaigns for our clients.
In the past five years alone, we've driven 6.3 million leads and $2.4 billion in revenue for our clients. Those numbers make it clear that when we set to work on a campaign, we bring our A-game.
With us as your partner, you can rest easy knowing that we'll achieve top-notch results for your marketing.
3. WebFX makes our clients happy
No number of leads or revenue is a success unless our clients are happy. An agency might drive a client's marketing to new heights, but if the client isn't pleased with the results, the agency hasn't done its job right.
Our more than 785 testimonials prove that we consistently leave our clients amazed with the results we drive for them. In addition to our testimonials, we've been named the top SEO agency in the world by Clutch, demonstrating the extent of our reputation.
When you partner with us, you can be sure that you'll receive the same satisfaction as all our previous clients.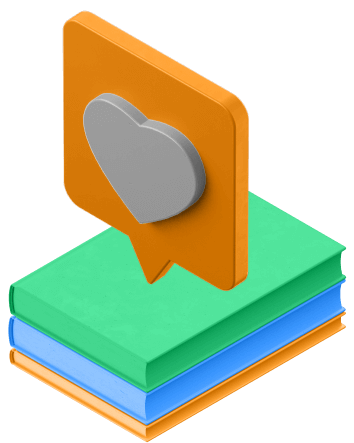 We drive results on a case-by-case basis.
Check out some of our most amazing case studies that exemplify an amazingly effective marketing campaign.
View Case Studies
FAQs about paid search management
Looking to learn more about paid search management for your business? Browse our FAQs:
What are paid search management services?
Paid search management services are a type of digital advertising service that focuses on pay-per-click. Paid search management services involve auditing, optimizing, managing, and monitoring your pay-per-click campaigns to increase online visibility and sales.
How much do paid search management services cost?
Prices for paid search management services vary. Typically, businesses will invest $9000 to $10,000 per month into paid search management. For the most accurate pricing, though, request a custom quote for your business.
Let WebFX help you upgrade your paid search marketing
Want to rocket your revenue skyward with paid search management? WebFX would love to give you a hand! Our team of specialized professionals has everything it takes to achieve spectacular results for your marketing.
With our paid SEM services, you can drive conversions like never before. You'll even receive a dedicated account representative to keep you in the loop about everything we do for your campaign.
To get started with us, give us a call at 888-601-5359 or contact us online today!