Grow Your Rankings (and Revenue) With Our Technical SEO Agency
Say goodbye to dealing with the complexity of technical search engine optimization (SEO) and hello to higher rankings, more organic traffic, and increased revenue with our technical SEO services. With more than 25 years of experience and our time-tested strategies, we've helped our clients earn $3 billion in revenue in just the past five years. You can count on our award-winning technical SEO agency to perfect your technical SEO as well as your on-page and off-page SEO.
How much do our technical SEO company's services cost?
You don't have to call or contact us to ask about our pricing because we publish our SEO prices online.
We understand many factors go into choosing an SEO agency — and pricing is one of them. So, our technical SEO company posts its SEO plans and pricing online, which makes your work easier because you can see what our services include and how much they cost.
Check out this quick summary of our SEO plans and prices. Or, go back and view our full pricing table.
If your company does require custom pricing, go ahead and contact us online!
Silver Plan
$2,500 / month
150 keyphrases optimized

30 pages optimized

6 content, outreach, UX, or CRO assets per quarter

8 custom dashboards

Phone call, lead, and revenue tracking dashboard
200 keyphrases optimized

40 pages optimized

12 content, outreach, UX, or CRO assets per quarter

8 custom dashboards

Phone call, lead, and revenue tracking dashboard
Diamond Plan
$8,000 / month
300 keyphrases optimized

60 pages optimized

24 content, outreach, UX, or CRO assets per quarter

10 custom dashboards

Phone call, lead, and revenue tracking dashboard
Ready to Grow? Get your FREE Quote Today!
"We measure our success by how much we WOW our clients."

Bill Craig
WebFX President
What is technical SEO?
Technical SEO is optimizing the backend elements of a website to improve how it ranks in search engines. Technical SEO tactics improve your site speed, help search engines crawl and index your site, and more.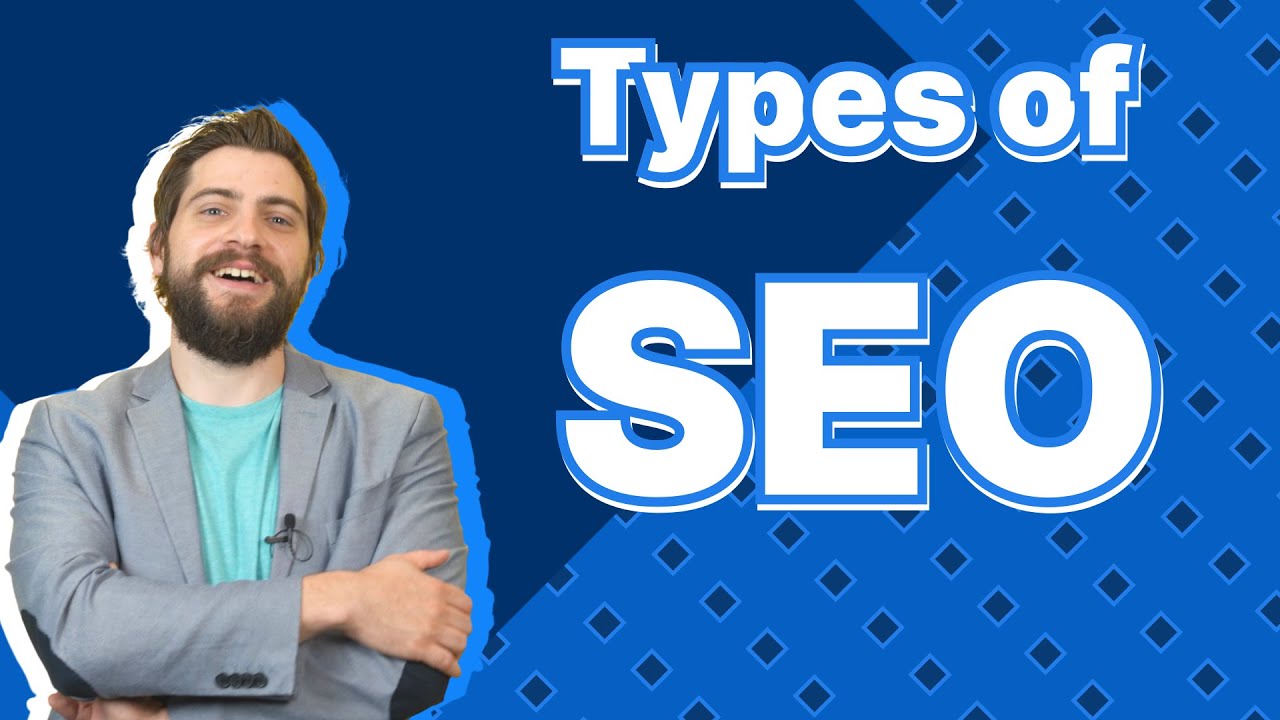 What strategies does our technical SEO agency use?
What kinds of SEO tactics are considered technical SEO? Here are some of the most common types of technical SEO optimizations. Our technical SEO agency can perform all of these optimizations and more for your website!
Robots.txt files: Robots.txt files tell search engine's web crawlers how to treat your site. A technical SEO company can help you create one of these files and ensure it's set up correctly so that search engines can crawl and index your site.
Sitemaps: Sitemaps list the URLs on your site in an organized manner. An XML sitemap helps search engines find the most important pages on your site. HTML sitemaps help both crawlers and users navigate your site.
Site navigation: You can also use your site navigation to help crawlers and users navigate your site and determine which pages are most important. Your menus should be organized, not be too crowded, and contain keywords.
Mobile-friendliness: Google now crawls and indexes pages from the perspective of a mobile device user, so ensuring your site works well on mobile is crucial to your rankings.
Security: Taking security measures, such as using HTTPS, is crucial for a good user experience. Search engines also consider site security when deciding how to rank your pages.
URL structure: You can also use your URLs to help organize your site content and ensure crawlers and users know what each page is about. A technical SEO consultant can help you create SEO-friendly URLs.
Page speed: Users expect your site to load quickly, and search engines take your page speed into account when ranking your website.
Internal linking: Adding links between pages on your site is another excellent way to help search engine crawlers find and understand your pages. Make sure every page on your site that you want search engines to index has internal links!
Structured data: Structured data tells Google when your page contains certain elements such as a review, FAQs, or a recipe. Adding structured data markup to your pages helps Google understand your content and may generate enhanced content for your page on search engine results pages.
What do you get with our technical SEO firm? Everything you need — and then some.
With WebFX, your business doesn't have to play messenger between agencies, co-workers, or departments. We provide full-service SEO solutions. That means, no matter what you need, we can give it to you because we have dedicated SEO, web development, copywriting, and web design teams.
To learn what our technical SEO firm's services include, view our SEO plans now:
Features
Silver
Gold
Platinum
Diamond
Enterprise
Number of keyphrases optimized (Keyphrases with less than 1M results)
Up to 150
Up to 200
Up to 250
Up to 300
Custom
Pages Optimized
Up to 30
Up to 40
Up to 50
Up to 60
Custom
Technical Website Analysis & Opportunity Report
Custom
Keyword research & selection
Custom
Keyword mapping to target pages
Custom
Title Tags & Meta descriptions
Custom
Robots.txt optimization
Custom
XML sitemap creation & submission
Custom
Quarterly Earned Media Content Assets – Content, Linkbuilding, Consulting, or CRO Assets
6 Content, Outreach, UX, or CRO Assets
12 Content, Outreach, UX, or CRO Assets
15 Content, Outreach, UX, or CRO Assets
24 Content, Outreach, UX, or CRO Assets
Custom
Google Business Profile optimization (if needed)
Custom
Information architecture audit
Custom
Canonicalization analysis
Custom
Initial external link analysis and disavow
Custom
Link redirect audit
Custom
Internal linking restructuring & optimization
Custom
Duplicate content analysis
Custom
Header Tags Optimized (Ex. H1s)
Custom
Setup of website sitemap
Custom
Image optimization
Custom
Custom 404 error page setup and optimization
Custom
Schema Implementation (JSON-LD)
Custom
Google Analytics setup w/ conversion tracking
Custom
Google Analytics traffic analysis
Custom
Google Data Studio Reporting Dashboard Setup
8 dashboards
8 dashboards
10 dashboards
10 dashboards
Custom
Initial visitor profile report
Custom
Ongoing quarterly keyword ranking reporting
Custom
Ongoing monthly traffic, goal & CPL reporting
Custom
Ongoing user experience reporting (bounce rate, device category, etc.)
Custom
Ongoing quarterly competitor conquest reports
Custom
Keyword rank checker access with weekly updates (if requested)
Custom
Ability to check location data accuracy across 40+ local directories
Custom
A/B Testing of SERP title & description to improve clickthrough
Custom
Notification of new reviews (major review platforms)
Custom
CalltrackerFX access
Learn more
Leverages

Leverages

Leverages

Leverages

Custom
Analyze your leads to project the # of leads competitors receive on a monthly basis
Custom
Predict your and your competitors' market share on a monthly basis
Custom
Competitor intelligence login to view competitor data
Custom
LeadManagerFX access
Learn more
Leverages

Leverages

Leverages

Leverages

Custom
CompanyTrackerFX access
Learn more
Leverages

Leverages

Leverages

Leverages

Custom
ContentAnalyticsFX access
Learn more
Leverages

Leverages

Leverages

Leverages

Custom
Dedicated Internet Marketer
Custom
Online Project Management Platform
Custom
450+ SMEs behind campaign driving results
Custom
Website conversion analysis implementation
Custom
Custom
Custom
Custom
Custom
Initial campaign investment:(Two month duration)
$7,750
$12,750
$15,750
$18,750
Get Quote
Progressive monthly optimization:(6 month commitment – Subsequent 4 months)
$2,500
$5,000
$6,500
$8,000
Get Quote
GET STARTED
GET STARTED
GET STARTED
GET STARTED
GET STARTED
Why choose WebFX as your technical SEO agency?
You have choices when it comes to technical SEO firms. However, when choosing between another agency and ours, most small-to-midsized businesses (SMBs) partner with our technical SEO company. In fact, 91% continue partnering with us into the second year of their campaign. Here are a few reasons why they pick our company over the competition:
Get a strategy backed by data, not hunches
At our agency, we focus on the data.
That's why we build data-driven strategies versus strategies reliant on guesses. With MarketingCloudFX — our client-exclusive and proprietary software — we have access to billions of industry-specific data points, which means we can power your strategy with data right from the beginning.
You can see the difference in a data-backed strategy by looking at our clients' results.
We'll help your business turn organic traffic into high-value leads and sales. Check out our case studies to learn more about how our technical SEO firm creates custom, data-driven strategies that drive real, measurable results for our clients.
Just in the past five years, we've helped our clients accomplish the following:
Work with an account manager that has experience in your industry
Partnering with a technical SEO company that has experience in your industry is a significant advantage. While specialized industry-specific SEO agencies exist, their narrow focus can often leave them unaware of untapped opportunities.
At WebFX, our technical SEO agency offers the best of both worlds.
Our team of more than 500+ U.S.-based SEO professionals supports clients in a range of industries. Whether your business operates in manufacturing, ecommerce, or healthcare, we can partner you with a dedicated account manager with a background in your marketplace.
With your account manager's diverse experience (in your industry and others), they can build your company's competitive strategy. This custom strategy can help your business compete and outmaneuver the competition, leading to larger gains.
Plus, with our ongoing learning program, our account managers always bring new knowledge to your strategy. Together, our team has more than 1.6 million hours of expertise, which gets applied to your campaign every single day.
Instead of relying on what everyone else is doing, our account managers are leading the way — another advantage when your business wants to grow.
Track, monitor, and sync all your marketing data in one place with MarketingCloudFX
Companies use a variety of digital marketing strategies to:
Boost brand awareness
Drive website traffic
Generate qualified leads
Earn online sales
And more
However, the problem is that businesses often struggle to link these strategies (and their data) together. That's why we developed MarketingCloudFX for our clients. With MarketingCloudFX, you get a dedicated hub for tracking, monitoring, and syncing all your marketing data.
With MarketingCloudFX, which you can access on any device, you can answer questions like:
Which channel drives the most leads for us?
What content on the site converts the most users?
How much traffic, leads, and calls did our site earn in the last month?
And more
You can even expand MarketingCloudFX with our customer relationship management (CRM) platform, Nutshell. With the addition of Nutshell, you can bring your sales and marketing teams closer together, plus eliminate the pitfalls of working without a CRM.
At our technical search engine optimization agency, we go beyond optimizing your website.
We support your business and all its marketing campaigns, serving more as an extension of your marketing team than as an agency. For many companies, especially SMBs, this approach makes all the difference in turning digital marketing into less of a hassle and more of a success.
Have access to SEOs, web developers, copywriters, and more
Technical SEO requires multiple skill sets, including:
Web development
Web design
SEO
Copywriting
That's a lot of roles for a company to fill internally — and a lot of work for you with trekking from one co-worker's office to another to ask for help, like with a web development task. Our technical SEO company takes away this issue.
With WebFX, you get an entire SEO team that includes:
SEOs
Copywriters
Web developers
Web designers
Project managers
Digital marketers
Instead of asking for help within your company, you can come to your WebFX team.
This setup makes life easier for you, as well as for your co-workers. Plus, you get tasks done faster and with the assurance that they'll follow SEO best practices. In comparison, SEO tasks completed in-house often require a fast-track course in SEO, which can lead to problems later.
Partner with a technical SEO agency that knows and practices SEO
When choosing a technical SEO agency, our clients like that they're partnering with someone who knows and practices SEO on our site. Our SEO approach, which we apply to our clients, shows in our clients' SEO results and ours.
As your technical SEO services agency, you can trust we'll apply the same best practices to your site.