SEO Consulting Services: Grow Your Business (and Rankings) Today
Search engine optimization (SEO) is a proven strategy for helping your business attract customers, meet sales goals, and grow. With SEO consulting services from WebFX, your company will receive a custom strategy for improving not only your search rankings but also your leads, sales, and revenue.
What is an SEO consultancy?
An SEO consultancy is an agency that helps its clients to improve their performance in search engines. SEO consultants typically provide SEO analysis, reports, and advice. They may also create and even implement SEO strategies.
Work with a top SEO consultancy
As a leading SEO consulting company, we've helped our clients earn more than $3 billion in sales in the past five years. WebFX is a trusted choice for companies looking for a reliable and experienced SEO consultant.
Learn more about how our award-winning consultants can help your business turn SEO into a revenue- and lead-driving strategy, below. If you'd like to chat one-on-one, give us a ring at 888-601-5359 or request a free quote online!
"Working with the WebFX team on our new website and our SEO campaigns have been nothing but seamless, informative and the depth that they go to ensure the very best results for our website have been priceless. From day 1 our website produced results, and it just keeps getting better. I would highly, highly, highly recommend them!"
Marketing Director
Garage Door Company
What do WebFX SEO consulting services include?
At WebFX, we provide your business and team with a seamless, hassle-free consulting experience. Our SEO consulting services offer everything you want (and need) from an SEO consultation. It's a turnkey solution that makes getting answers and advice about your SEO strategy painless.
Our SEO consultancy services include:
And more
Keep reading to learn more about these individual features!
7 core features of our SEO consulting services
Our SEO consulting services provide your business with a complete solution to SEO consulting. That's why they include a range of deliverables, from analyzing your website's design to assessing your technical SEO.
The most impactful service deliverables, however, include:
1. SEO audit
Whether your company does or doesn't use SEO, an SEO audit is essential.
With an SEO audit, your SEO consultant can learn how well you follow SEO best practices, where you rank in search results, and what off- and on-page elements of your site need addressing first. Your audit forms the basis for your consultation.
A few examples of what our SEO audits look at include:
HTML
CSS
Internal linking structure
Image optimization
Duplicate content
Keyword rankings
Keyword traffic
Website conversion rates
Broken or redirected links
Since our SEO consulting company features 500+ experienced SEOs, we have the resources to take an in-depth look at your website. We can also partner you with a consultant that has experience in your industry, whether it's manufacturing, healthcare, or ecommerce.
2. Local SEO audit
A local SEO audit is critical for businesses, as local searches have magnified in recent years. Just in the past few years, for example, searches featuring the phrase "near me" have increased by more than 500%.
That's why our SEO consulting services include a local SEO audit.
As a part of your local SEO audit, your dedicated consultant will research and analyze your presence in local search results. They'll review your Google Business Profile, for example, and compile actionable recommendations for using and optimizing your profile for SEO.
They'll also check for your presence in other local listings, like Yelp, Apple Maps, Facebook, and more.

3. Link audit
Your linking strategy serves a critical part in your SEO strategy. That's why our SEO consulting company looks at your internal and external linking structure and status. We check how you link to pages on your site, as well as how other websites link to yours.
For many clients, this part of our SEO consulting services provides immense value.
Links often pose a challenge to businesses. Whether you're trying to motivate other websites to link to yours or build an internal linking strategy for pages across your site, links will often cause frustration and headaches.
Our SEO consultants, however, aim to make the process easy-to-understand and simple.
Plus, we provide actionable advice for improving your linking strategy. For example, your consultant may recommend focusing on content marketing to develop and drive links with viral content or creating sidebars on specific website pages to enhance internal linking.
4. Competitor analysis
Understanding the rankings, keywords, and strategy of your competitors is essential. With insight into their SEO approach, your consultant can offer step-by-step recommendations for improving your plan so that you can outrank top competitors in search results.
Our SEO competitor analysis services focus on:
Online competitors' SEO
Offline competitors' SEO
Competitor market share
Competitor search rankings
Competitor content
Competitor backlinks
The in-depth evaluation allows us to provide unmatched guidance for your SEO. Unlike other SEO consulting companies, ours offers actionable recommendations that do not copy-and-paste your competitor's strategy.
Instead, they target competitor weaknesses and high-value opportunities for your business.
5. Keyword research
As your Internet marketing SEO consultant, we'll research potential keywords for your company to target.
These keywords can range from transactional phrases to informational ones. Generally, our consultants will compile both transactional and informational keywords. Both keywords offer value because they focus on the bottom and the middle of the buying funnel.
When researching and compiling keywords, your consultant will consider the following factors:
The keyword's competition or how difficult it will be to rank for
The keyword's cost-per-click (CPC) value or how much financial value it offers to companies
The keyword's search volume or how often people search for it
Our SEO consultants often find high-value keywords for clients because they invest the time to learn about your audience, products or services, and goals. With a better understanding of your company and clients, your consultant can research and discover keywords your competitors missed.
Depending on your keyword recommendations, your consultant may suggest using our AI SEO content writing service. This service can help you optimize existing site content fast because it provides you with a content outline, title tag suggestions, and more.
It's a quick guide for writing fresh, SEO-friendly content that's worthy of ranking on page one.
6. Website usability analysis
A comprehensive website usability analysis also comes with your SEO consulting services.
In SEO, the usability of your site matters for several reasons. It's a direct measurement of how people interact with and use your website. If no one can use your site, they're not going to stay on it. Search engines can see that and will lower your rankings in response.
As your partner, we don't want that to happen to your business.
That's why our SEO consultancy spends time browsing, using, and navigating your site. We look at critical SEO ranking factors like your page speed and mobile-friendliness. Our consultants also check for broken and redirected links, known as 404s and 301s.
From our analysis, we can provide actionable advice for improving your site's usability, like:
Compressing current and future site images
Limiting unnecessary JavaScript or CSS code
Creating a consistent website navigation bar
Adopting a responsive design
In most cases, these recommendations will require a team member with design and development experience. If you don't have the in-house resources, WebFX can help. We offer services for improving your page speed, for example, and web design services for making your site accessible on any device.
7. SEO report
Finally, our SEO consulting services come with an SEO report.
This report summarizes your consultant's findings and recommendations. Generally, your SEO consultant will review this report with your team via a phone or video call, which makes it easy for you to ask questions.
With your SEO report, your team can begin improving your SEO strategy.
If you decide that you need help, WebFX is here. We offer SEO services, as well as local SEO, enterprise SEO, and ecommerce SEO services that can implement and build on all your consultant's recommendations.
How can SEO consultant services help my business?
Investing in SEO consultant services can benefit your company in a few ways, including:
Grow your rankings
As search results become more crowded, it's becoming essential to earn the top spot.
For perspective, the top three search results attract 75% of all clicks. You can't afford to rank at the bottom of page one in 2020. If you're finding yourself on the lower end of page one — or page two or beyond — an SEO consultant can help you get to the top of page one.
With our SEO consulting services, for example, your business can learn which keywords offer you the most value and deserve your attention. You can also learn how to improve your overall SEO, like by increasing your site's speed, making your website responsive, and more.
Even if you follow SEO standards to a tee, a consultant can provide a new and fresh second opinion.
Grow your traffic
When it comes to SEO, many companies focus on rankings and traffic. Bringing more traffic to your website can help you achieve more high-impact goals, like earning more leads, sales, store visits, and phone calls.
As the top-ranking page earns 33% of all search traffic, you want that number one spot.
Again, SEO consulting companies like WebFX can help you find ways to achieve that position. For instance, your consultant may recommend attracting backlinks to a page via outreach or targeting a keyword that offers similar value but with less competition.
Either way, if you're struggling to bring organic traffic to your website, an SEO consultant can help.
Grow your leads
SEO can also help your business attract more qualified leads. Targeting keywords with a specific intent, for instance, can connect you with the leads that matter most to your company. You curate your traffic and focus on your ideal lead.
Whether you're managing a high- or low-ranking site, you may struggle with lead generation. You may find yourself attracting low-value leads, for example, or zero leads. A consultation with an SEO specialist can help you find out why.
Your SEO consultant, for example, may discover that your keywords targeted users with an intent that differs from your ideal client. They're interested more in a free trial or coupon, for example, than actually signing up or paying for a product.
Invest in SEO consulting services to improve your online lead generation strategy.
Grow your sales
Almost all companies invest in search engine optimization to grow their sales and revenue. SEO can help you do that. If you do not see sales from your efforts, though, an SEO consultant can provide insight into why.
Consultants can look at several areas, including:
On-page SEO
Off-page SEO
Calls to action (CTAs)
Keyword targeting
These areas can all offer answers as to why people aren't buying your products or services. If you operate offline, you may need to evaluate some of your in-store experiences, like customer service or product quality.
Your SEO consultant, however, can alert you to online issues and provide advice.
Grow your business
Investing in SEO consultant services can also help your company solve one of its biggest challenges: Growing. Whether you're struggling with a specific SEO issue, like low conversion rates or low rankings, your SEO can audit your strategy and offer your team actionable steps for achieving growth.
They can also tailor their recommendations to your specific goals.
If you're looking to sell more of a specific product or service, for instance, they can take additional time to audit those pages and research relevant keywords. Or, if you're curious about attracting more links to your site, they can focus their efforts on your backlink profile.
Either way, when you choose WebFX, you can trust our SEO consultants will help you grow.
We foster and form long-term partnerships so that your business has long-term results.
Over 90% of WebFX clients continue partnering with us into year 2 of their campaign.
Hear from Our Happy Customers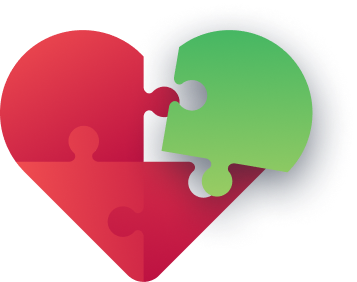 Why choose WebFX as my SEO consultant?
Companies choose WebFX for SEO consulting for several reasons, from the experience of our team to the client-focused approach of our services. When you make WebFX your SEO consultant, you partner with an agency that values you and invests itself in your success.
A few examples of the advantages that WebFX offers include:
25 years of experience
With more than 25 years of experience, WebFX is a trusted choice for SEO. Our decades of experience demonstrate our ability to drive results for our clients — year after year. As your consultant, you can expect our team to leverage that experience to take your SEO strategy to the next level.
A 91% client retention rate
As a full-service agency, we offer a range of long-term services, including SEO. Over the years, we've formed lasting partnerships with our clients. Our client-first approach, as well as reliability for results, is why our client retention rate is more than 91%.
More than $3 billion in sales for our clients
At, WebFX, we focus on getting results for our clients. In the past five years, we've helped our clients generate more than 7.8 million leads and over $3 billion in sales.
Exclusive AI technology
With our SEO consulting services, your business gains access to our client-exclusive software, MarketingCloudFX. This software, which features artificial intelligence and machine learning, provides immense insight into your strategy, competitors, audience, and more.
Using MarketingCloudFX, your SEO consultant can analyze billions of data points in an instant to compile data-backed recommendations for your business. This software also comes into use with our SEO AI content writing service, which helps you create content optimized for search and users faster.
If you're looking to earn the most value from your SEO consultation, choose WebFX.
We offer a level of tech and data that other SEO consultants can't match. With WebFX, your business can gain more actionable insight into your strategy. That insight can power your business to higher rankings, traffic, and sales.
Meet MarketingCloudFX:
One platform tracking countless metrics and driving stellar results.
Learn More About Our Proprietary Software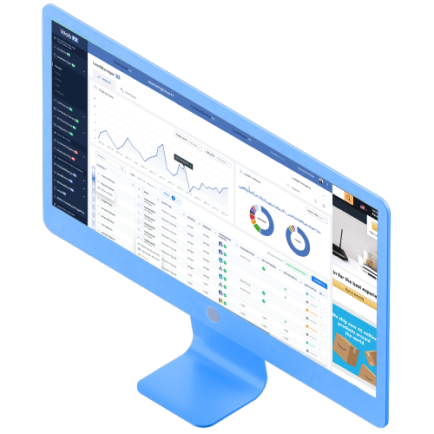 Passionate SEO consultants
Our SEO consulting firm features more than 500+ seasoned consultants.
Their expertise extends across industries, from home services to healthcare to retail to education. We help you take complete advantage of their experience by partnering you with an Internet marketing SEO consultant that has a background in your sector.
With their experience, your company receives industry-specific advice and strategies for your SEO.
Our SEO consulting team brings more than experience to your business, though. They also bring passion. We feature a team with an active interest in SEO and its various areas of focus, like on-page SEO, local SEO, or off-page SEO.
That interest translates to strategies and recommendations with an extra layer of competitiveness.
Data-driven SEO consulting services
With our SEO consulting services, your business can count on data-driven recommendations. Thanks to MarketingCloudFX, we can provide your company with suggestions backed by data versus a hunch, which is an advantage that other SEO consultant services can't match.
Since we have more than 25 years of experience in digital marketing, we have a vast amount of data. MarketingCloudFX features billions of data points, which allows us to provide actionable insight into SEO strategies across industries.
Have confidence in your SEO consultant and recommendations by choosing WebFX.
FAQs about SEO consulting services
Get answers to your biggest questions about SEO consulting services with our FAQ:
What are SEO consulting services?
SEO consulting services are short- or long-term SEO services provided by an SEO consultant — an individual SEO expert or an SEO agency that provides SEO advice, analysis, and services. Typically, SEO consultants will audit and provide recommendations for improving your website's visibility in organic search results, though they can also assist with specific issues, like building backlinks.
What does an SEO consultant do?
An SEO consultancy conducts analyses of your website and SEO and provides SEO reports and advice. SEO consultants may also implement SEO strategies. Services provided by SEO consultants include SEO audits, local SEO audits, link audits, competitor analysis, keyword research, website usability analysis, and SEO reporting.
Why is SEO important?
More than 90% of online sessions begin with a search engine, and most users don't go past the first page of results, so it's crucial that your website shows up for relevant keywords. SEO consultants can help you rank for the keywords your potential customers are searching, bringing more qualified traffic to your site, which can lead to more leads and sales.
How much do SEO consulting services cost?
Prices for SEO consulting services depend on the consultant, as well as your SEO needs. On average, SEO consultants will charge $100 to $300 per hour, though project-based initiatives can cost anywhere from $5000 to $30,000.
Start working with our SEO consulting company today!
With an SEO consultation from WebFX, your business can receive in-depth and data-backed advice for improving your SEO strategy. Whether you're focused on ecommerce, enterprise, local, or traditional SEO, our SEO consultants can help you get more value from search.
Request a free quote online or call us at 888-601-5359 to start working with our SEO consulting company!