10 minute read

Trevin serves as the VP of Marketing at WebFX. He has worked on over 450 marketing campaigns and has been building websites for over 25 years. His work has been featured by Search Engine Land, USA Today, Fast Company and Inc.
After Facebook dethroned MySpace as the big-name social network, there was a lot of chatter in the social media world about who would eventually dethrone Facebook. After all, in the United States, MySpace beat out Friendster, Xanga's popularity surged in the early 2000s, and LiveJournal came and went around the same time. Social networks were fads — and none of them had any staying power.
So when Twitter, Instagram, and all the other newcomers came along, how did Facebook keep its head above water? There are a lot of reasons, and without the right planning, timing, and luck, Facebook wouldn't be where it is today. But there is one critical factor in Facebook's equation for success that's helped keep the company on top of the world year after year: Expansion.
Facebook's acquisition history
Once Facebook got up and moving, Mark Zuckerberg had the foresight and tactical timing to use that momentum to throttle the company upward instead of stalling on the incline. While its social network was (and still is) the bread and butter of the Facebook model, the company is so, so much more than that today. As we get into Facebook's acquisition history, it's important to remember the frame of mind that made this all possible: Facebook would not be bought.

Embed this graphic on your site:
When you add up all of Facebook's disclosed purchases, they amount to an outrageous amount of money that most businesses will never see, much less spend purely on acquisitions: $22,651,000,000 For reference, that's $2 billion more than the GDP of Afghanistan. So if Facebook's acquisition history were a country, it'd be the 74th wealthiest in the world (beating about 38% of all other countries). And that's just from their disclosed acquisitions.
Facebook's first purchases
When Facebook had enough money to expand, they started relatively small. Parakey wasn't that well-known, but its staff included developers with backgrounds at Mozilla Firefox. Their web-based operating systems set the stage for media transfer to and from the Internet, making it a natural pick for a growing social network's infrastructure.
FriendFeed was another obvious purchase, though it also wasn't a well-known company at the time. This purchase led to Facebook's Like and News Feed features, which are arguably the most well-known parts of the site. Plus, getting a group of ex-Google developers is an incredible deal — even if it costs $47.5 million.
Surging forward
Moving on from there, you can start to see Zuckerberg's vision for Facebook solidify. First, Facebook needed to make it easy for people to recruit their friends to their network. No one likes to be alone on a social network, and more users mean Facebook becomes more valuable.
Buying Octazen was a no-brainer. Zuckerberg (et al) also clearly saw that mobile was the future. That's why they bought Divvyshot and made it easy for users to upload photos to Facebook.
And it's good that they did, too — more than half a billion people use Facebook exclusively on mobile devices. Regardless of what they paid for Divvyshot, it was money well spent. Along with looking to the future, Zuckerberg also looked to the past — specifically to Friendster, one of the early social networks from 2002. Planning for more expansion, Facebook bought a whole range of different patents for $40 million exclusively to avoid the potential for future lawsuits around intellectual property and copyright infringement. They basically cleared away any obstacle on their road to improvement. Around the same time, Facebook acquired Chai Labs, a little-known company run by Gokul Rajaram, also known as the godfather of Google AdSense. It's no surprise that Facebook kept Rajaram on board after buying the company, presumably to assist with Facebook's own ad platform.
When you consider that Facebook has made about $4 billion on ads in Q2 of 2015 alone, the $10 million that Facebook spent was an incredibly lucrative investment. Facebook also bought Hot Potato five days later for its ability to let users "check in" to locations, a little more than a year after the social network FourSquare started. Facebook saw the value in a check-in platform and they jumped on it so they wouldn't go out of style.
Needless to say, it worked. Last, Facebook needed the domain FB.com, and money was clearly no object. At $8.5 million, it's one of the most expensive domain name purchases of all time.
But when you're dealing with a two-letter domain, it's well worth the cost — especially when you have plans for the future.
Going mobile
If you're going to make your social network available on mobile devices, you need to do it the right way — at least, that's apparently what Facebook's philosophy was beginning in 2011. If Facebook wanted to make money off of mobile, they needed to sell ad space on it. Enter rel8tion, a nine-month-old company that specialized in local advertising. Suddenly, Facebook's app went from a free giveaway to a sleek, powerful money-maker that brought in millions. Still, that wasn't enough.
After all, part of Facebook's charm is that it keeps users in contact with their friends. And that's why they bought Beluga, a mobile messaging app company that developed group messaging, which is now a huge part of Facebook's mobile endeavors. Today, Facebook Messenger is the second most popular mobile messaging app in the world.
Snaptu is the final obvious choice because of their track record on mobile. The Israel-based company created a mobile app that ran on pretty much every mobile phone that had Internet. In 2011, that meant a huge potential market with a user base that grew by the day.
Facebook needed them if they wanted to hit it big in mobile apps, so they bought Snaptu for $70 million and brought them on board. Today, Facebook has the most-downloaded mobile app in the United States.
Photos and identification
In 2012, Instagram was one of Facebook's biggest competitors.
And on April 9, it became one of Facebook's biggest assets. With Instagram, Facebook suddenly owned the world's biggest repository of online photos. And when they bought Face.com, they could predict the friends that a user would tag in a photo-based on facial recognition.
This was — and still is — a huge leap forward for social media networks and technology in general. And of course, Facebook has advanced the technology since purchasing Face.com. Today, DeepFace (the name of Facebook's facial recognition algorithm) can recommend people for photo tagging with 97.25% accuracy.
The human brain is 97.53% accurate. Creepiness aside, this kind of advancement speaks to the overall attitude at Facebook. They bought the technology they wanted and made it even better.
That doesn't just keep them at the forefront of social media — it places them at the front of tech in general.
Suring up advertising
With all of its ducks in a row for user experience, Facebook needed to improve its advertising model. Enter Atlas Advertiser Suite, a program originally developed at Microsoft that now helps Facebook advertisers understand their ROI.
Even though Facebook bought Atlas for $100 million, you can't calculate its actual value in dollars and cents. Atlas showed advertisers how their spending helped their business and played a major role in the advancement of social media marketing as a whole. For one purchase, that's quite a payoff.
Facebook also bought Onavo, a mobile analytics software company that gave advertisers a more comprehensive look at their data. Onavo's tracking technology offered ad participants the analytics that they always wanted, making Facebook's advertising model better overall.
Facebook's future
It's not clear what Facebook's exact future is, and Zuckerberg only offers occasional glimpses into the next step for his megalithic social network.
Still, based on their most recent purchases, we can take a couple of educated guesses. WhatsApp is the most popular free messaging app in the world with more than 500 million users. Facebook paid $19 billion for it (or $38 per head) in what is currently Facebook's most expensive acquisition to date.
It's hard to imagine Facebook buying another app or company for this much money, but considering it has more in the bank than several countries, anything could happen. It's possible this acquisition was simply for the sheer quantity of users. And if it was, Facebook could be a few steps closer to getting everyone in the world to use a product that they own.
After WhatsApp, Facebook moved to the virtual reality startup Oculus, buying them for a cool $2 billion. Oculus's primary product, Oculus Rift, is on the cutting edge of virtual reality technology with a specialization in video games. Facebook doesn't make games — but they do constantly look for ways to improve their user experience.
Court-side seats, online education, and even doctor visits are all on the table for Facebook's future, according to Zuckerberg. With Oculus, he plans to substantially change the ways people interact with the Internet, and maybe even live. To jettison them even further into the future, Facebook acquired Ascenta in 2014 — just two days after spending $2 billion on Oculus.
Ascenta specialized in unmanned aerial vehicles, also called UAVs or drones, and Zuckerberg's plan is to use them to basically beam free Internet service to the world. And the craziest part about that idea isn't that Facebook wants to do it — it's that Facebook already has competition. SpaceX wants to do the same thing to take the next step into the future, beaming Internet service to the world via satellite.
But even with competition, Facebook is still right where they want to be — the forefront of the tech industry. As their most recent acquisition, Facebook acquired Pebbles just a few months ago. Pebbles is another future-tech company with an interest in gesture-computer interaction or controlling a digital interface with your movements.
In theory, it's similar to Xbox Kinect. When all is said and done, Facebook is one of the most influential technology companies in the world, and it all started from a dorm at Harvard. Facebook is at the top of its game, and it shows no sign of slowing down.
How well its purchases pay off — not to mention the new companies it'll gobble up — remains to be seen.
What we can learn from Facebook
The most obvious part of Facebook's march toward a multi-billion-dollar company is surprisingly simple: Vision. A CEO with a vision for the future is one of the best intangible assets that a company can have.
That vision has the potential to inspire and motivate others to extreme ends — and as we can see from Facebook's success, it can be effective enough to reach well over a billion people. The offers that Facebook disclosed are nothing short of life-changing money for any small business, and while they may seem disconnected, they all served a very distinct purpose. Beyond that, they fit into Zuckerberg's long-term plans for his company.
Facebook didn't just sit on the technology that they bought — they advanced it to keep them on the cutting edge of the tech industry, not just social media. Over 13 years, Facebook and Zuckerberg himself have become household names. And with this kind of purchasing power, it's clear that neither of them is going away any time soon.
What do you think about Facebook's purchasing history? Do you think there's anything else to learn from their acquisitions? Let me know in the comments!
Trevin serves as the VP of Marketing at WebFX. He has worked on over 450 marketing campaigns and has been building websites for over 25 years. His work has been featured by Search Engine Land, USA Today, Fast Company and Inc.

WebFX is a full-service marketing agency with 1000+ client reviews and a 4.9-star rating on Clutch! Find out how our expert team and revenue-accelerating tech can drive results for you! Learn more
Try our free Marketing Calculator
Craft a tailored online marketing strategy! Utilize our free Internet marketing calculator for a custom plan based on your location, reach, timeframe, and budget.
Plan Your Marketing Budget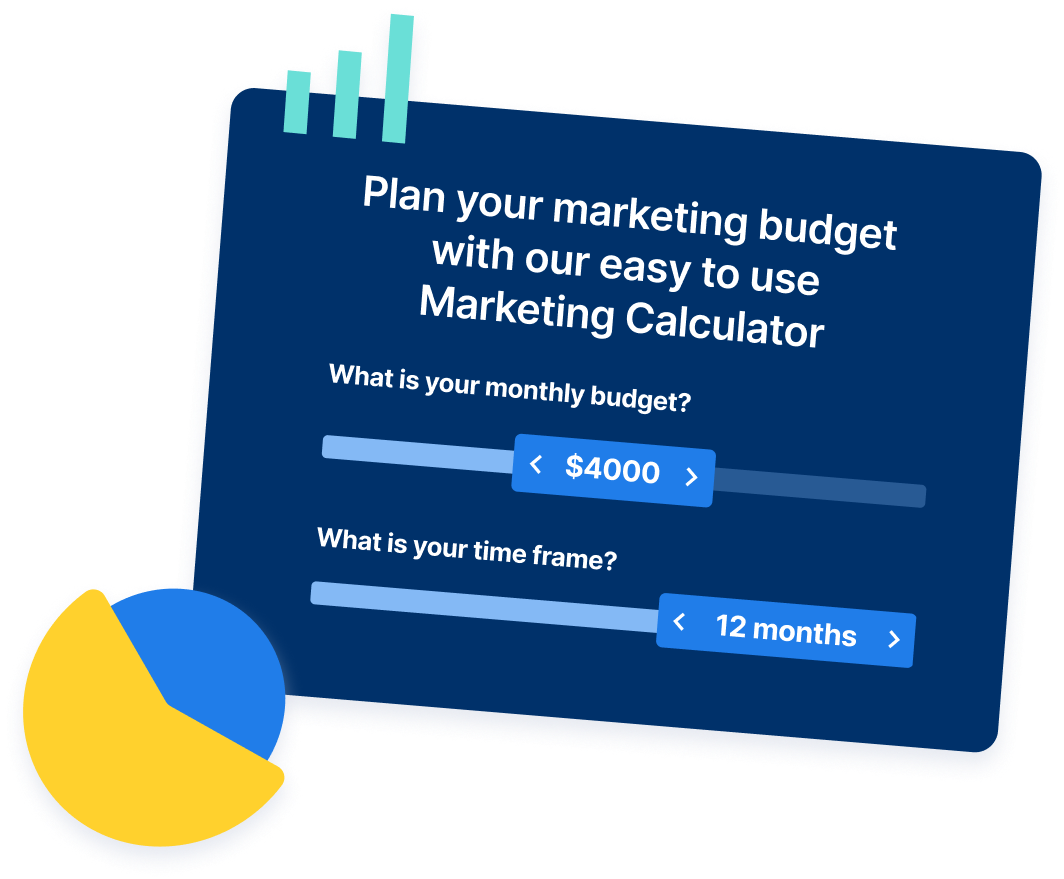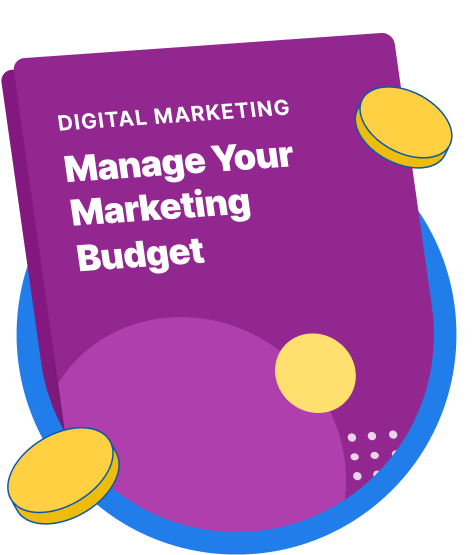 Maximize Your Marketing ROI
Claim your free eBook packed with proven strategies to boost your marketing efforts.
Get the Guide
Try our free Marketing Calculator
Craft a tailored online marketing strategy! Utilize our free Internet marketing calculator for a custom plan based on your location, reach, timeframe, and budget.
Plan Your Marketing Budget