8 Reasons to Outsource Digital Marketing for Your Business
If you want your business to succeed, online marketing should be one of your top priorities. But digital marketing can be a lot to handle, which is why many companies choose to outsource. Outsourcing digital marketing, or hiring someone else to market your business online, can help you more efficiently reach your goals and grow your company.
So, how do you know if you should manage your marketing in-house or hire a marketing agency? The answer to that question depends largely on your company's specific needs.
Even so, there are many significant benefits to outsourcing that you should consider. On this page, we'll further explain what it means to outsource digital marketing and several reasons you might want to do so.
Read on to learn about the biggest digital marketing outsourcing pros, or jump straight to the benefit you're most interested in!
Then partner with WebFX — the agency with over 1020 client testimonials — for our top-of-the-line digital marketing services. Just call 888-601-5359 or contact us online to get started today!
We foster and form long-term partnerships so that your business has long-term results.
Over 90% of WebFX clients continue partnering with us into year 2 of their campaign.
Hear from Our Happy Customers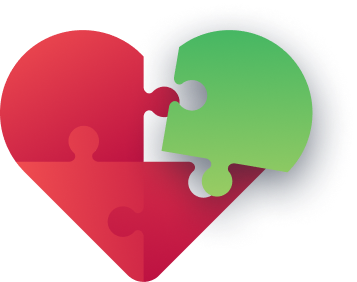 What does it mean to outsource digital marketing?
Outsourcing digital marketing is when you hire a third-party expert to help you market your company online. Instead of hiring and maintaining an in-house team, you'll turn to a digital marketing agency to help you reach your online marketing goals. A good agency will get to know your business and create custom strategies that help you reach your specific goals.
8 digital marketing outsourcing pros
A large corporation has enough financial resources to employ an entire professional, in-house marketing team. But for small- to mid-sized businesses (SMBs), that's usually a much less viable — and much less useful — option.
Instead, it's likely in your best interest to hire an outside agency to handle your marketing needs for you. Even so, you may hesitate to hire one — what does hiring an agency offer you that an in-house marketing team can't?
Here are eight digital marketing outsourcing pros to consider!
1. Agencies have greater expertise
One of the most significant benefits an external marketing agency brings to the table is expertise. To start with, most agencies have been driving marketing results for years, giving them an abundance of experience that's hard to beat.
Specialization is also a factor. You may have marketing experience of your own, but marketing isn't your sole focus. Agencies, however, center their entire business around digital marketing, giving them a degree of specialized knowledge that's unmatched.
When you put experience and specialization together, you get a level of marketing prowess that you'd have a very hard time achieving with an in-house team. If you want your online advertising to be in the most capable hands, you should outsource to a marketing agency.
2. Agencies have better tools and resources
Another reason to outsource digital marketing is that agencies often come equipped with advanced digital marketing tools for managing your campaigns. Whether those tools are paid ad platforms or email management software, they can provide a huge boost to your marketing.
One reason this feature is so advantageous is that many marketing tools cost money. While your business can budget to pay for a few resources, it's highly unlikely that your budget leaves room for you to purchase as many tools as an agency offers.
The other factor to consider is proficiency. Even if you managed to get all the marketing tools you needed, you may not be intimately familiar with any of them or have the time to learn everything about them. You could grasp the basics, but you may not have time to learn how to use those tools to their full potential.
When you outsource to a marketing agency, on the other hand, you get a team that has access to all the right tools and knows exactly how to use them. When it comes to marketing resources, it's far more beneficial to hire an agency.
Meet MarketingCloudFX:
One platform tracking countless metrics and driving stellar results.
Learn More About Our Proprietary Software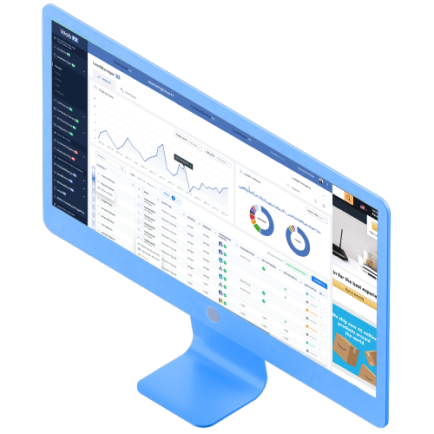 3. Agencies run more cost-effective campaigns
When you outsource online marketing, you're more likely to end up with a cost-effective campaign. An agency's increased proficiency allows you to drive more revenue for less cost than if you did your own marketing.
When you handle all your marketing in-house, you're working with less marketing experience and fewer resources. Under those conditions, mistakes are bound to happen — and since digital marketing requires financial investment, those mistakes will cost you.
A professional agency, on the other hand, knows exactly what they're doing. They drive marketing results every day, so they know how to avoid the pitfalls you might encounter on your own.
They can also use their expertise to generate a higher return on investment (ROI) — meaning you not only pay less, but also earn more! In the end, partnering with an agency can lead to much higher revenue for your business.
4. Agencies drive faster results
When you do all your marketing in-house, it can take far more time than it needs to. Without a rich background in marketing, you won't always know exactly what to do, and it may take a long time for you to figure it all out.
Working with an agency can alleviate that problem. Agencies have gone through the marketing optimization process countless times, so it's second nature for them to optimize your company's website and ads. Not only that, but they'll be able to devote more time to it, meaning they'll get more work done in less time.
Let's be clear — marketing can still take a significant amount of time. Results won't come overnight, and if an agency says they can drive immediate results, that agency isn't trustworthy. But an agency's experience can prevent you from dragging the process out far longer than necessary.
5. Agencies have larger teams
In-house marketing teams have plenty of disadvantages, but one of the biggest ones is their size. Unless you're a large-scale corporation, you may only have a few people on your marketing team.
Agencies, on the other hand, often have larger teams — sometimes over 100 people. Having such a large team at your disposal allows you to accomplish tasks you never could with a smaller group.
With so many more hands on deck, you can afford to give more focus to the details of your campaigns. Rather than one employee handling three different strategies, you can assign each strategy to a separate group of experts who can give it their full attention.
Furthermore, having so many experts allows for a broader and more diverse array of viewpoints. Having multiple perspectives on your campaigns can lead to a stronger approach that drives better results for your marketing.
6. Agencies let you skip the learning curve
Another reason to outsource digital marketing is that you don't have to spend time going through the learning process.
If you try to handle your marketing all on your own, there will inevitably be a learning curve. Even if you have marketing experience, you still need to learn more about how strategies work and what campaigns are most effective for your business.
A professional agency won't have that issue. They've managed so many marketing campaigns that they know exactly what the best approach is to each marketing strategy. When you partner with them, they can set right to work driving results.
7. Agencies have more time
If you have experience with marketing, it can be tempting to think you don't need the help of an agency. But even if you're a marketing expert with access to all the right tools, agencies can still offer you something you won't have on your own: Time.
Marketing is just one component of your business. You can't afford to spend all your time planning campaigns, because you won't have time to dedicate to other important business matters. With so many responsibilities on your plate, you only have so much time for marketing.
If you hire an agency, though, that problem vanishes. Agencies can afford to devote plenty of time to your marketing, leaving you to handle the other aspects of your business. That way, you won't have to worry about making time for your advertising — they'll have it covered.
8. Agencies bring up-to-date knowledge
A final benefit that comes with agency partnerships is up-to-date knowledge of marketing trends. If you try to handle your marketing yourself, your marketing knowledge may be fresh when you start, but it can be difficult to keep up with all the constant changes in trends over the years.
Agencies, in contrast, are constantly immersing themselves in the latest marketing trends. Their business revolves solely around the world of marketing, so it's vital for them to know which practices are outdated and which ones are just coming into style.
Knowing the latest marketing trends is incredibly valuable, as it can help you keep ahead of your competitors and determine which ad formats will be most effective. For that reason, it's very much to your advantage to outsource online marketing.
Our digital marketing campaigns impact the metrics that improve your bottom line.
See More Results

WebFX has driven the following results for clients:

$3 billion
In client revenue

7.8 million
Leads for our clients

5.2 million
Client phone calls
Outsource digital marketing to WebFX for top-tier results
Looking for an agency to handle your digital marketing? Choose WebFX! With over 25 years of digital marketing experience and over 500 experts on our team, we know exactly how to optimize your marketing for maximum results.
We offer a variety of digital marketing services, including:
When you partner with us, you'll even receive a dedicated account representative to keep you in the loop about everything we do for you.
Just give us a call at 888-601-5359 or contact us online to get started today!