October 31, 2021
10 minute read

Jessica is a Google Analytics certified Digital Video Analyst at WebFX. She has created over 100 videos for the WebFX YouTube channel (youtube.com/webfx) in the last two years. Jessica specializes in video marketing and also loves content marketing, SEO, social media marketing, and many other aspects of digital marketing. When she's not creating videos, Jessica enjoys listening to music, reading, writing, and watching movies.
Dylan shares 6 steps for how to outsource content marketing. Watch the video to learn more!
30% of B2B businesses said they've hired outside help for at least some part of their content marketing, according to a 2020 survey from Semrush. This statistic shows that you're not alone in trying to outsource your content marketing efforts.
Outsourcing your content marketing, either by choosing a content marketing agency or teaming up with freelancers, can take a lot of work off your plate.
You'll have more time to work on larger projects for your business, and you can push out content more often than you would if you were just cramming it into your jam-packed schedule.
The same survey from Semrush I mentioned shows that B2B companies mainly outsource content writing, but you can hire outside experts to work on graphics, videos, animations, content editing, or really any other aspect of your content strategy that you don't have much time for.
As a business owner or marketing manager, handing over your precious content to someone else might seem a bit scary, but it doesn't have to be. We've got some tips for you on how to outsource your content marketing strategy, so you can be confident in your decision.
How to outsource content marketing in 6 steps
Learn how to outsource your content marketing with these six steps:
1. Figure out what content you need help with
You may need a team to handle everything from content research to promotion. Or maybe you just need one person to edit videos for you.
Having an idea of what you want from a content marketer can help you narrow down your options to the people who have the right skills.
Before you spend hours searching for the perfect fit, take some time to identify the current bottlenecks in your content process. What tasks are too time-consuming for you or your team?
Are you lacking a certain level of expertise to get the job done? Do you just want to see if an outside hire can get you better results?
You don't want to blow your marketing budget on a huge team of content marketers if all you need is someone to do keyword research, and you surely wouldn't want to hire a freelancer only to realize later that you actually needed a content marketing agency's help.
View the Best Content Marketing Agencies
2. Outline your budget
Another great way to whittle down that list of potential content outsourcing options is to figure out which ones fit your budget.
I will note here that cheaper is not always better. You might save a few dollars upfront going with a cheaper option, but a bigger investment may have a larger return if you choose a freelancer or content agency that knows what they're doing.
The cost of your content depends a lot on who you partner with, your industry, and your needs. Some content creators may charge only one to two dollars per word, while others may charge thousands for a page of content.
On average, small-to-midsize businesses spend about $2,000 to $10,000 every month for website content.
If you're working with a designer or video editor for something more specialized and time-consuming, you should expect to pay a bit more. Using video as an example, you may pay anywhere from a few hundred dollars to over $6,000 for each video. A lot of this relies on the production value since larger videos require more time, a larger crew, and significantly more planning.
Your bill may be smaller if you choose only to outsource content writing.
How much should you spend on marketing?
Learn how to plan a marketing budget that fits you and your business needs.
Read the Blog Post & Watch the Video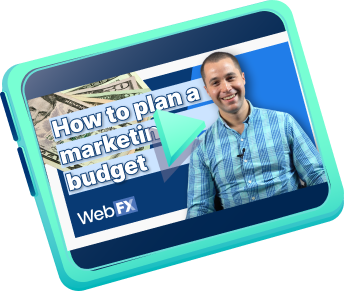 3. Decide between hiring a freelancer or a content marketing agency
How much manpower do you need to get your content marketing in shape?
If you're looking for a team with a diverse set of skills to manage your content marketing strategy, an agency is probably the best choice. If one point of contact at an agency doesn't have an immediate answer on a certain topic, they can leverage the expertise of their team to figure out a solution that works for you.
If you just need someone to handle one type of task or don't have an overwhelming amount of work to give your outsourced content marketer, then a freelancer may provide what you need.
How you communicate is also going to be different between an agency and a freelancer. With a content marketing agency, you'll probably have an account manager who coordinates your content marketing with a larger team.
Freelancers are a bit different.
You'll likely communicate directly with the person who writes your content, makes your videos, or takes on any other tasks for you.
Also, think about what you may want for your business in the future. You might start with outsourcing content marketing strategy and content development, but decide that you want to outsource your social media marketing, email marketing, or any other channel that generates revenue.
A freelancer or freelance writer may be able to help, but there's a chance they may not specialize in anything outside of content marketing. When you outsource marketing with a full-service agency like WebFX, you make it easier to repurpose content for each of your channels so you can maximize the value from one piece of content.
You don't have to worry about coordinating with multiple outside hires to get tasks done. An agency is more of a one-stop-shop for your strategy, and they'll handle the coordination for you.
4. Evaluate the quality of past work
Whether you hire content marketers from an agency or go with a freelancer, you need to make sure you're okay with what they've done for other clients.
Reviews are a great place to start. They may have some on their website, but don't stop there. Look at third-party review tools like Google My Business, Facebook, or Clutch.
If you found your freelancer on sites like Fiverr or Upwork, check out the reviews there.
See if the team or person you like has an online portfolio and evaluate it yourself. If you notice a lot of errors or just don't like their style, keep looking. You don't have to partner with the first content marketer you find.
You may need to directly ask for previous work samples if you can't find a portfolio.
You can even go further by requesting samples from clients in your industry to make sure whoever you hire has experience that meets your standards.
5. Ask plenty of questions
No question is too small when it comes to choosing a content marketing agency.
Not sure where to start? Here are some good questions to ask when you outsource marketing.
Do you have search engine optimization (SEO) experience? Do you create content that's optimized for search engines?

What is your content process like?

What does the timeline for projects like mine usually look like?

Have you worked in my industry before? Is it possible to see examples of your past work?
The SEO question is particularly important because you want your content to show up in search engines. The best marketers create content with SEO in mind from the start, so your outsourced content marketing hire should approach your content in this way.
They should not, however, guarantee that your content will rank in the top position for a long period of time. It's possible this will happen, and they can say they've gotten top rankings before, but search engines constantly change, and rankings fluctuate.
There are no guarantees with SEO. That's a red flag.
Asking about the content process also gives you some insight into whether or not your marketing partner will be transparent with their work. You should absolutely know what your content marketer is working on so you can see where your investment is going.
There shouldn't be any surprises with pricing, either. If anything about your project changes, your content marketer should communicate that with you in advance.
6. Provide detailed guidelines and expectations
If you want your outsourced content to follow your brand guidelines and match the tone of everything else you've created, you have to give your content marketers enough resources to meet your expectations. This is especially important if you've never worked with a specific agency or freelancer before.
Having a style guide for your business makes both internal employees and outsourced content creators better at creating things that align with your brand. Your style guide can include details like:
Brand colors

Fonts

How you format content

Rules for using brand assets

Phrases to use and avoid

Unique selling points

Links to other important resources
Maybe you specifically refer to your business patrons as clients, not customers. This may seem small, but someone who doesn't work directly for you wouldn't know this unless you tell them.
Provide any files necessary for your content marketer to complete their job. You may have easy access to your logo or company photos, but someone outside of the company does not.
Communicate your ideal timeline, too.
If you have a hard deadline, make your content marketer or content marketing team aware. It's totally fine to share your ideal due dates, but be realistic. Freelancers and agencies work with a number of clients, so they need lead time to complete a project.
If you need an infographic made within a day, you're probably not going to get it.
Or what you get won't be what you wanted since you didn't give your content marketer enough time to work their magic.
When you outsource content marketing, don't make assumptions. Be clear when you explain what you need and what you expect from your content.
Making sure your content marketer or content team knows what you want will lead to less back and forth, fewer revisions, and a faster turnaround time.
If you want to keep learning about content marketing and other areas of digital marketing, subscribe to our YouTube channel! We have new videos every week.
You can also receive our digital marketing insights in your email with Revenue Weekly, our newsletter.
Sign up using the link in the video description.
5 Benefits of outsourcing your content marketing
You'll have more time to work on your business and services: Without the added stress of copywriting and coming up with a content marketing strategy, you get to use your time more wisely within your business.
You can start a content schedule: By outsourcing your content marketing and writing, you'll be able to have your website post content on a much more regular basis and more frequently.
You get fresh ideas and perspective: Once you're the one who needs to be working on your website continuously to come up with new content and strategies, it is easy to become tunnel-visioned and struggle to come up with new ideas. Hiring a content marketing specialist will bring fresh eyes and a unique perspective to your content.
Outsourcing your content marketing is cheaper: There is only so much one person can churn out in one day when you've hired a copywriter or freelancer. However, outsourcing your content marketing to an agency can be cheaper than hiring someone new or devoting the time to do these items in-house. Your worries won't be training a new hire, getting equipment, and all the other overhead which usually comes with hiring a new employee.

You are simply paying for the content you want to create.

You can experiment with different types of content: Your content marketing strategy may go from stale to bringing in hot new leads ready to be nurtured. When you outsource your content marketing, you may choose a content marketing agency equipped with the necessary tools to create more types of content other than typical written content. Experiment with social media posts, video content, and more to grow your audience and keep them engaged.
Thanks for watching and reading!
We post videos every Monday. Yup. Every Monday.
Join the 5,000 marketers who get their marketing knowledge from WebFX videos.
Subscribe Now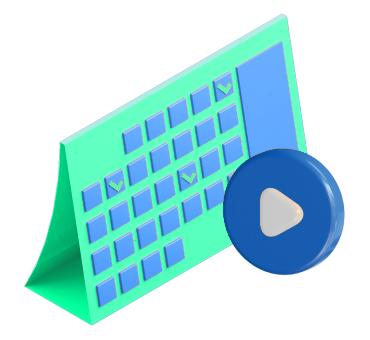 Jessica is a Google Analytics certified Digital Video Analyst at WebFX. She has created over 100 videos for the WebFX YouTube channel (youtube.com/webfx) in the last two years. Jessica specializes in video marketing and also loves content marketing, SEO, social media marketing, and many other aspects of digital marketing. When she's not creating videos, Jessica enjoys listening to music, reading, writing, and watching movies.

WebFX is a full-service marketing agency with 1000+ client reviews and a 4.9-star rating on Clutch! Find out how our expert team and revenue-accelerating tech can drive results for you! Learn more
Try our free Marketing Calculator
Craft a tailored online marketing strategy! Utilize our free Internet marketing calculator for a custom plan based on your location, reach, timeframe, and budget.
Plan Your Marketing Budget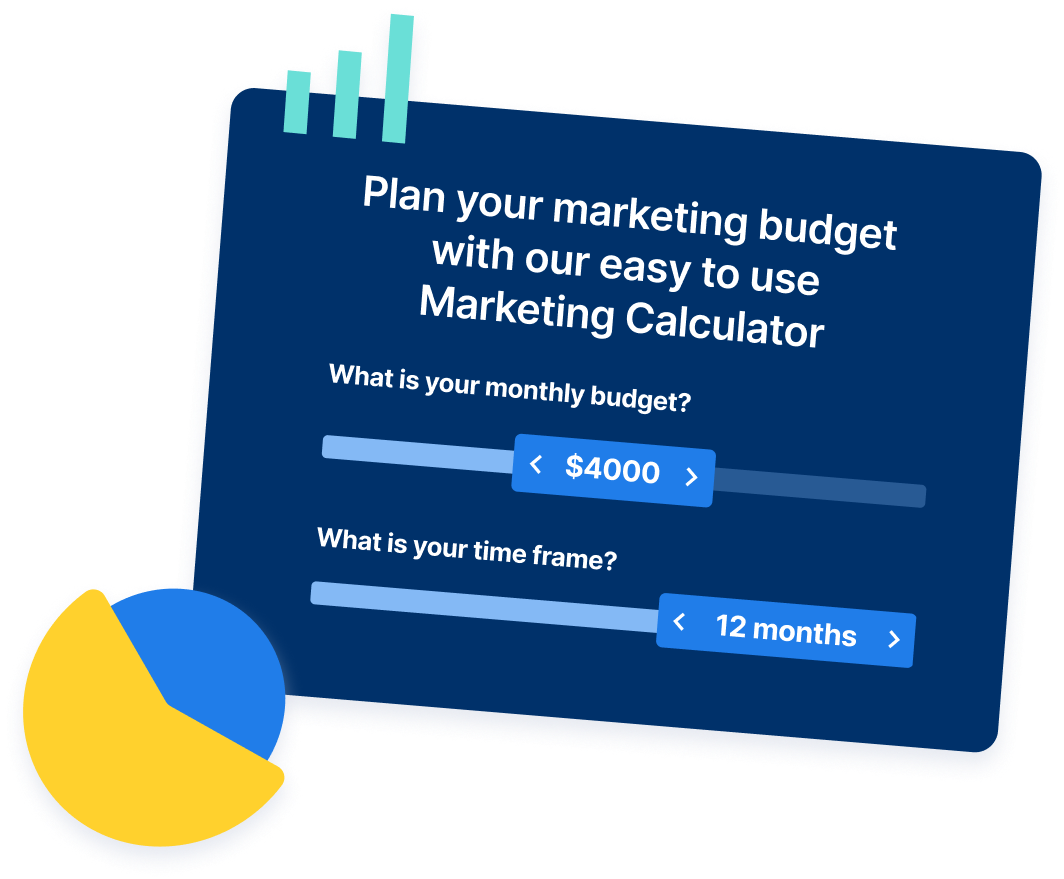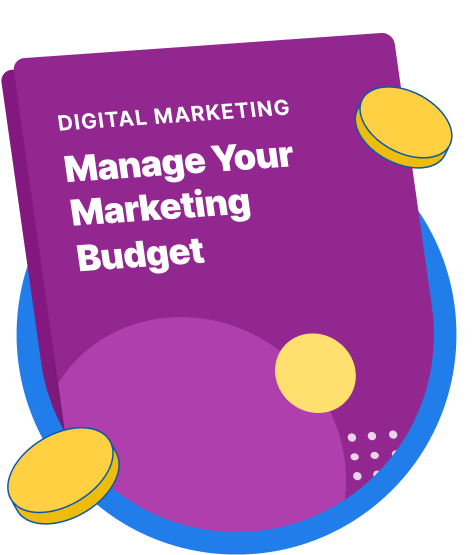 Maximize Your Marketing ROI
Claim your free eBook packed with proven strategies to boost your marketing efforts.
Get the Guide
Try our free Marketing Calculator
Craft a tailored online marketing strategy! Utilize our free Internet marketing calculator for a custom plan based on your location, reach, timeframe, and budget.
Plan Your Marketing Budget