Transcript: How important is YouTube keyword research? How do you do it effectively? And where do your keywords even go?
Keep watching to find out!
Why is YouTube keyword research important?
Unless you do effective keyword research, you won't be able to get your videos in front of the audience that wants to see them. Picture it like this: You create a fantastic video about your favorite snowboard. You design amazing graphics and even find the perfect background music.
It's finally time to post! But wait! You haven't done any keyword research. You decide to post your video anyway, and you're surprised when your cinematic masterpiece doesn't have any views.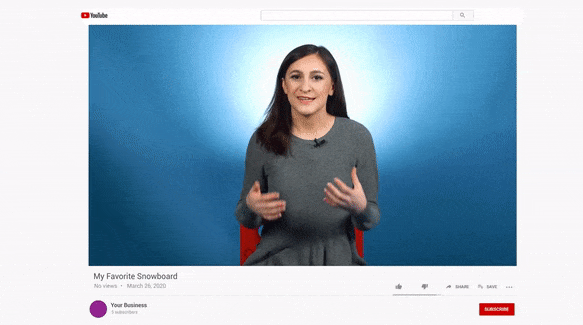 There's a reason for that! You created a video because you thought it was important.
But you didn't bother to figure out what people are actually watching online. When you do keyword research, it's your goal to gain insight into what your audience is searching for on YouTube. With that insight, you'll be able to use the keywords that mean the most to your audience, and your videos are more likely to show up when they search for those keywords. When you fail to do keyword research, there are a couple of things that can happen:
You might target the wrong keywords and appeal to the wrong audience, meaning your videos

won't get as many views as they should.

People will have

trouble finding your video

because you didn't target any keywords
When you do YouTube keyword research, you can learn more about what your audience is searching for, and create content that matches the intent. Not only can proper YouTube keyword targeting increase the number of views your videos receive, but it can also help you improve brand awareness and increase conversions. And while you're doing keyword research, you might also stumble upon some great new topics that you've never thought of!
Where do your YouTube target keywords appear?
When you create written content, you simply integrate your target keywords by working them into your content where they fit. When you do keyword research for your YouTube channel, there are a few different places you should consider integrating target keywords for maximum effect.
1. In your video tags
When you create a video and post it to YouTube, you'll have the opportunity to tag key terms that you want your video to rank for. When you place your keywords in the tags, it works similarly to the way that hashtags work on a platform like Instagram. I do want to mention that YouTube video tags are different from the hashtags some creators use in their video descriptions.
The video tags I'm talking about can't be seen by someone casually watching videos on YouTube. But you can see them using a tool like TubeBuddy.

When you add your target keywords, you're optimizing that video to appear when users search for those terms. They also let YouTube know what your videos are about so that they can place them properly. Keep in mind that just because you tag one of your videos doesn't mean that you'll rank number one for that term when users search for it.
2. Throughout your video
If you use keywords throughout your video script, you'll reap the benefits.
Users stay interested:

When you mention terms that users search for in your video, it's going to keep them interested since it's exactly what they were looking to learn more about.

When users stay interested in your video, they'll watch for longer

. And this is a fantastic sign to YouTube that your video is informative, beneficial, and enjoyable to users, which will help your videos show up higher in YouTube search.
Your target keywords will be in your video transcript:

Let's say you create a video for your blog, and your blog content is made of a transcript of the video.

When you mention your target keywords throughout your video, that also means that they'll show up in your written content throughout your transcript

. You'll get double the benefits when you include a transcript and a link to your YouTube video on your website because:
your blog post rank highly for the same keywords that you target with your video
you'll direct users to your YouTube channel which can increase views, subscribers, and comments
You'll also want to include these keywords in your description, which should fit naturally so that YouTube can understand what your video is about.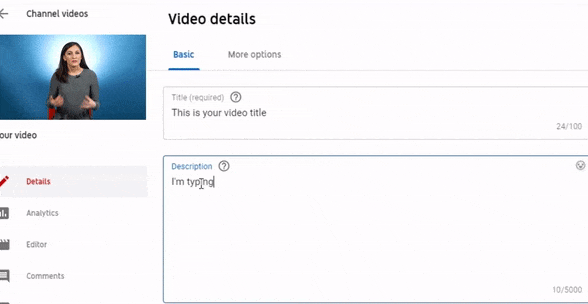 How to perform effective YouTube keyword research
There's keyword research, and then there's effective keyword research. If you want to have the best chance at striking gold with viral tags for YouTube, or earning sky-high video rankings, it's time to learn how to do the best keyword research for your YouTube channel content.
Use keyword research tools
Keyword research tools aren't only for written content – they can help you shape your video content, too. Try using tools like FaqFox, Keyword Tool, or Tube Buddy to help you find terms that your target audience is searching for. Not only can these keywords help inform your topics for future videos, but they can also give you a great idea of what keywords to mention in your videos and use as tags. Most keyword research tools are free, but their benefits are priceless.
Check the suggestions in the YouTube search bar
Probably one of the best ways to see what your audience is searching for on YouTube is to start typing in the YouTube search bar. When you do so, you'll get a list of terms that autocomplete— showing you just what it is that your target audience is searching for.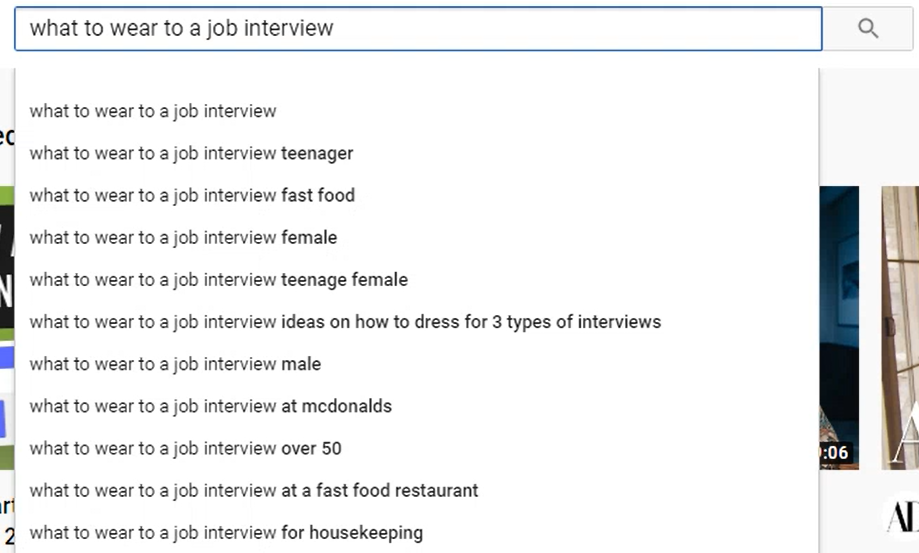 However, you'll want to be sure that you target related keywords, too, since these keywords likely have some stiff competition. If nothing else, these keywords can give you a lot of great ideas for content topics.
Check out what the competition is covering
Everyone has some competition, and if yours is always at the top of YouTube search results, it's time to take a page out of their book. It's never okay to copy something word for word, but it can be extremely beneficial to create video content based on what's at the top of search results. When videos rank at the top of YouTube searches for keywords that you want to rank for, it's for good reason. It means that users are watching videos based on that topic, that they're interested, and that they want to learn more—making them a great topic for you to cover.
Looking for an all-in-one SEO audit tool? You've found it.
SEO Checker provides data on key metrics to give you:
Complete SEO score

Content Grade

Site Speed Analysis

and more.
Are you looking for help when it comes to YouTube keyword research?
Well, we have tons of informational content all about YouTube and video marketing on the WebFX blog. Head over to the blog to learn more about keyword research for YouTube videos. And subscribe to our YouTube channel, so you never miss out on the latest in digital marketing. See you later!
WebFX Careers
Join our mission to provide industry-leading digital marketing services to businesses around the globe - all while building your personal knowledge and growing as an individual.