Enterprise SEO Pricing: How Much Does Enterprise SEO Cost in 2023?
From increasing your sales to boosting your market dominance, enterprise search engine optimization (SEO) offers your business a range of exciting benefits. The question is, how much should you pay for it? Get all the information on enterprise SEO pricing, which costs between $11,500 to $21,500 per month, that you need with this handy guide!
Professional enterprise SEO services pricing
Curious about how much WebFX enterprise SEO services cost? View our rates below, or keep reading to learn more about how much enterprise SEO costs.

Silver Plan
$11,500 / month
Up to 80 pages optimized

Up to 30 pages of new content

11 flexible monthly SEO consulting hours

Gold Plan
$15,250 / month
Up to 100 pages optimized

Up to 15 hours of SEO consulting

Advanced AI content analysis

Platinum Plan
$21,500 / month
Up to 150 pages optimized

Up to 45 assets

SEO audit and technical updates
The cost of enterprise SEO in 2023
With 80 percent of users, from businesses to consumers, turning to search engines to find their next purchases, SEO is a critical component when it comes to your company's future. Even as an established business, it's essential for your enterprise to leverage SEO to expand your reach online and make the most of your marketing budget.
What should your company pay for enterprise SEO, though?
The answer depends on several factors exclusive to your business, from your marketing budget to your goals. Use this enterprise SEO pricing guide to build a background in what you should pay for SEO, as well as what you should look for in enterprise SEO companies.
We get it — sometimes you want to speak straight to the source. To speak with an enterprise SEO specialist, feel free to give us a call at 888-601-5359!
What is enterprise SEO, and how is it different from SEO?
If you're familiar with SEO, enterprise SEO is like an upgrade. It focuses on improving your online visibility for highly competitive keywords with more than five million search results — an SEO strategy for larger businesses also usually targets short-tail keywords versus long-tail keywords.
Not familiar with SEO?
SEO — or search engine optimization — refers to an umbrella of strategies that improve your visibility in organic search results, such as on Google, Bing, or Yahoo. The idea is that when a user searches for a keyword relevant to your business, your website appears in search results.

One way to look at SEO is as an industry conference.
Your target audience is the speaker, and you and your competitors are the attendees. If you're in the back of the building or auditorium, the speaker isn't going to see you — they're going to see the people in the front row and will probably take their questions.
The same concept applies to search.
If your website appears in search results, but not until the second, third, or fourth page, your audience isn't going to see or click on your site. They're going to stick to the search results on the first page — after all, only 25 percent of users look at page two of search results.
With enterprise-level SEO, you can look at it like you're attending one of the top conferences in your industry. A ton of other people — or businesses — are in the building and to stand out, your company needs to bring its A-game.
That's why SEO services for enterprises tend to cost more than traditional SEO services.
While they have different prices, enterprise SEO and traditional SEO share the same goal. They aim to improve your ranking in organic search results, which generates more qualified site traffic, more valuable leads, and more revenue.

The main difference between the two is their keyword strategy.
Enterprise SEO focuses on keywords with more than five million search results. In comparison, traditional SEO targets keywords with less than one million search results. While the number of search results vary, each service focuses on relevant, high-value keywords for your business.
One Size Does Not Fit All
Select an SEO service to view custom SEO costs for your campaign
National SEO
Trying to rank a service or product keyword at the top of your favorite search engine? National SEO is the strategy to get there!
Local SEO
Beating out your local competitors can make a huge difference for your business. Make sure your local business shows up with Local SEO.
Ecommerce SEO
Selling products online? Want to keep inventory moving? Ecommerce SEO is the longterm strategy that keeps your warehouse busy!
Why does enterprise SEO matter?
Whether you're researching traditional or enterprise SEO, there are several reasons to invest in SEO. It's critical to understand these benefits, especially if you're proposing SEO to your company's decision makers — you need to prove it's worth the investment.

Some of the most impressive benefits of enterprise SEO include:
Search dominates the buying funnel
Today, 80 percent of users conduct product research online, through search engines. With SEO for your brand, your company can rank for relevant, high-value keywords and reach these users as they search, research, and discover products or services to meet their needs.
Search provides measurable results
With SEO, your business can also track and measure your success, as well as your return on investment (ROI). You can monitor your results via Google Analytics, plus advanced marketing software like MarketingCloudFX. This software — a WebFX exclusive — operates on IBM Watson.
Search generates more qualified leads
With traditional marketing, you can reach a wide variety of consumers. There's a problem, though. Only some of those users are in your target audience, and only a few need your services. That means they're not going to act on your calls-to-action (CTA).
SEO resolves that issue.
By focusing on user intent and keywords, SEO reaches target audience members that need your product or service now. That provides your company with more qualified leads, which translates to more conversions and revenue.
Search delivers impressive close rates
Compared to traditional marketing, SEO offers a close rate that's eight times higher than traditional marketing. That's immense and can make a tremendous difference when it comes to your revenue, conversion rates, and company growth.
Search reaches users at their convenience
SEO helps your business reach users when they want and where they want. Whether they're on their phone, laptop, or tablet, people can make searches related to your industry, product, and business when they're ready.
That's why SEO is a targeted form of digital marketing.
In comparison, traditional marketing tries to reach consumers that aren't looking for your product or service — they're focusing on something else, like watching for their exit on the interstate versus reading your billboard.

With the range of benefits that come with enterprise-level SEO, it's not surprising that almost 90 percent of marketers' credit SEO as a success. It's helped their companies not only grow, but also expand into new areas, build new teams, and spur the economies of local communities.
How to know if you need SEO for your corporation
Not sure if your business needs enterprise-level SEO? While many companies see results with traditional SEO services, there are plenty of indicators that can alert your team that it's time to progress from traditional to enterprise SEO.
A few signs include:
You want to reap the long-term benefits of SEO, like earning free website traffic from your target audience, by ranking for highly competitive keywords in organic search.
You rely on pay-per-click (PPC) advertising to rank for highly competitive keywords and want to optimize your marketing budget by earning a top spot in organic search results. That means your company drives free traffic to its site — versus paying for every click.
You rank for hundreds of long-tail keywords and are seeking new and more competitive opportunities to increase your sales even more.
You want to rank for highly competitive keywords — for example, keywords with more than five million results are highly competitive.
You optimize for highly competitive terms without reaching the first page of search results, costing your company money and market share to your competition.
If these points sound familiar, your company would probably benefit from enterprise SEO.
It's worth mentioning that PPC and SEO aren't competitors when it comes to a digital marketing strategy — they're allies. With PPC and SEO, your company can dominate organic and paid search rankings, which can maximize your site traffic from visitors in your target audience.
Plus, PPC is a useful tool when you're establishing organic rankings with SEO.
It places your website front-and-center by appearing at the top of search results. That's immensely helpful, as your company can start driving valuable traffic to your site now, versus later — for reference, it can take SEO a few months to improve your organic ranking.
Ready to Grow? Get your FREE Quote Today!
"We measure our success by how much we WOW our clients."

Bill Craig
WebFX President
What do SEO services for large businesses include?
As you research enterprise SEO prices, you'll discover that agencies offer various deliverables. That introduces the question— what should enterprise-level SEO include? For the best results, choose an agency that provides the following deliverables with their SEO packages for big businesses.
SEO audit
One of the most critical components of an SEO strategy? An SEO audit.
An SEO audit provides immense insight into your company's existing SEO strategy. It also offers a roadmap when it comes to expanding and improving your SEO approach, which can lead to an even more impressive ROI.
If your agency doesn't audit your website, it's your business that loses. From missing the advantages of a data-driven strategy to forfeiting the benefits of achieving company goals, it's your corporation that takes the hit.
That's why it's essential to choose an agency that includes an SEO audit with their enterprise services.
Conversion analysis
Another service that should come standard with enterprise SEO pricing? Conversion analysis.
A conversion analysis of your website, like an SEO audit, looks for ways to improve your existing strategy. For example, a conversion analysis may discover a better design for your contact forms or smarter navigation for your website overall.
The recommended updates to your website can increase the likelihood that users will convert. For example, if you remove additional fields from your contact form, that could encourage more users to complete — rather than abandon — the form.
If you partner with a full-service enterprise marketing agency, like WebFX, it's more likely that their enterprise-level SEO services include conversion analysis. Why? A full-service agency tends to have more resources due to their integrated services, whereas a specialty agency tends to have more limitations.
That's why a full-service agency generally offers the best results for a corporation or enterprise business.
SEO reporting
A deliverable that every SEO service should include? SEO reporting.
With SEO reporting, your company can track the progress and performance of your SEO strategy. It also offers your team insight into the quality of your agency, as their work should result in a high-performing, result-driving plan.
It's worth mentioning, however, that SEO doesn't deliver results overnight. It doesn't matter how much you're paying for enterprise SEO, it can take several months for your company to rank for highly competitive keywords, so expect your strategy to take some time.
In most cases, your agency should mention this factor when discussing your strategy or providing your company with a personalized quote. If they don't — or say they can drive results in a few weeks — find another agency that offers enterprise-level SEO and transparent reporting.
SEO copywriting
A core part of SEO for larger brands? Copywriting.
If you want your website to rank in search results, you need to provide content for it. For example, if you want to appear in search results for the keyword, "how much does it cost to replace a roof," you need to have content that not only targets that keyword but also answers the question.
For your company's convenience, it's helpful to partner with an agency that includes copywriting services with their enterprise SEO packages. That way, your team doesn't have to worry about writing, editing, and publishing content — or the addition of a surprise cost to your SEO pricing.
If you're partnering with an agency that offers enterprise-level SEO with copywriting, like WebFX, it's worth asking for a writing sample. That way, your team can see whether the agency can match your brand tone, as well as style preferences.
Social media strategy
Another feature your enterprise SEO should include? A social media strategy.
A social media strategy offers your company a competitive advantage. Less than 30 percent of businesses use social media, which allows your organization to leverage social media to your benefit. For example, you can use social media to build brand awareness, brand loyalty, and more.
You can also use social media to support your SEO strategy, as well as any other digital marketing services. For instance, if you invest in content marketing, you can share that content across your social media accounts to help followers learn more about a topic related to your industry.
The potential value of a coordinated social media and SEO approach is another reason to partner with a full-service digital marketing agency like WebFX. We can provide your company with a competitive strategy backed by savvy social media specialists and award-winning Internet marketers.
Earned media
A final deliverable to look for in SEO services for large companies? Earned media.
If you're new to earned media, check out these quick definitions of earned, owned, and paid media:
Owned media: Owned media refers to content that your company owns and controls. The pages on your website and blog are examples of owned You own and control that content.
Paid media: Paid media refers to content that your company pays for to reach consumers. Advertisements or sponsored content are examples of paid You pay for that content to appear.
Earned media: Earned media refers to content that your company doesn't pay for that gets published on other platforms. An infographic your company creates that goes viral and receives shares on social media and other sites is an example of earned
Earned media can range from user experience (UX) to CRO to content. WebFX, for example, offers quarterly and monthly earned media content assets. We allow your company to customize which assets you want, though your dedicated account manager can provide recommendations.

With earned media, your business improves not only your SEO strategy but also your approach for converting users. For example, with original and high-quality content, your team can provide your target audience with valuable top, middle, and bottom of the funnel content that leads to conversions.
Again, this deliverable is another reason why partnering with a full-service digital marketing agency offers an immense benefit. You're choosing an agency that not only has experience with SEO but also expertise in UX, content marketing, CRO, and more.
That can make a big difference when it comes to the quality, as well as the cost, of your enterprise-level SEO.
How much does enterprise SEO cost compared to traditional SEO?
If you're researching traditional and enterprise SEO pricing, there is a price difference. Why? In most cases, traditional SEO services focus on long-tail keywords, while enterprise-level SEO services target short-tail keywords.
A short-tail keyword can generate millions of search results, which means they require an advanced SEO strategy. They also demand more work, as well as expertise, which is why WebFX partners you with not only a dedicated account manager but also five-plus digital marketers.
As a result, average rates for enterprise SEO range from $10,000 to $22,000+ per month. In comparison, traditional SEO costs between $350 to $2000 per month, on average. While there is a significant price difference, the two services meet different needs.
For example, if your company's used traditional SEO services for years with success and is looking to make its next big move in a competitive market, it may make sense to upgrade to enterprise-level SEO.
In another scenario, if you're a small-to-midsize business (SMB) in a niche market that's new to SEO, it's logical to start with traditional SEO. In this instance, traditional SEO can succeed in reaching your company's initial goals, like increasing online purchase orders.
How much is too much for enterprise SEO services?
On average, enterprise SEO costs $11,500 to $21,500 per month. However, this rate can vary, depending on factors unique to your business — even the location of your SEO agency can influence their rates. But, what is too much for your company to spend on SEO?
There isn't a definitive answer to that question, unfortunately.
A lot of times, your business will have to use the average cost of enterprise SEO as a reference to your agency research. For example, maybe an agency charges $12,000 per month, but it comes with enthusiastic recommendations from people in your network and has an excellent track record.
In comparison, maybe another agency offers a monthly rate of $2500, but they have less-than-stellar reviews and haven't worked with many corporations. In enterprise-level SEO, there are a lot of variables to consider, and that can influence how much is too much for your company.
As you compare agencies and prices, however, it's worth remembering that many agencies require a one-year commitment. When you sign that contract, you're locked in for that period. So, research your options in-depth — and don't make price the deciding factor.
What determines enterprise SEO pricing?
A variety of factors influence enterprise SEO pricing. Some relate to your business while others come from the agency. By understanding these factors, you can recognize why some agencies may charge less or more than others, as well as choose the best agency for your company.
The features that most often determine the cost of SEO services for enterprises include:
The SEO agency's experience
Experience is a unique advantage in the SEO industry. As you research different agencies, you'll discover that many have less than 10 years of experience, which is the result of past agencies not adapting to updates in the industry.
That's why agencies with extensive experience in the industry — say 15 to 20 years — may have higher rates than their competitors, but this isn't always the case. Either way, your company gains an immense benefit by partnering with an experienced agency.
You're receiving the expertise of a business that has decades of experience. WebFX, for example, has more than 25 years of experience, which allows us to provide our clients not only competitive and data-driven strategies but also the expertise of some of the industry's best digital marketers.
We've worked on websites for numerous global brands, and we have the expertise to drive impressive enterprise SEO results.
Your company's SEO budget
No matter how passionate your company is about SEO, your budget will always influence your decision. That's why your business should decide early on what your budget is so that you can limit your research to agencies within your marketing budget.
For the best results, make sure your budget starts at the average minimum for enterprise SEO pricing — $11,500 a month. If not, your company risks choosing an agency that offers "cheap" SEO, which often translates to non-existent results and less-than-stellar service.
If your decision makers are unsure about SEO and are providing you with a bare-minimum budget, invest the time to educate them about SEO. A lot of times, companies have small digital marketing budgets because they don't know much about it.
A small budget, however, can make it challenging to drive results for your business.
The SEO agency's unique benefits
The unique selling points (USPs) of an agency can also influence enterprise SEO pricing. For example, if an agency features extensive SEO experience, plus proprietary marketing software, they may have higher rates — though they're providing your company with a competitive edge.
As you compare different agencies, it's essential to note each organization's unique perks. In some cases, agencies crossover when it comes to their benefits, like experience. In most cases, however, each company will feature a unique advantage,
A marketing platform that provides data-driven keyword recommendations, for instance, is an example of a USP. For reference, this is a real platform — MarketingCloudFX — and it operates on IBM Watson, a leading machine learning and artificial intelligence (AI) software. It's also exclusive to WebFX clients.
For enterprises, that's a tremendous benefit due to the competitiveness of your market.
When it comes to agency USPs, focus on the perks that offer the most value to your business. Just because an agency markets a particular USP, doesn't mean it provides your company any value. You want to choose — and pay for — an agency that can give your business a competitive edge.
Your SEO strategy
The complexity of your strategy also impacts your enterprise SEO cost. For example, we offer three different tiers for enterprise-level SEO — silver, gold, and platinum. While each share many of the same deliverables, they also differ in a few areas to provide the best results to your company.
As the higher packages include more strategizing and work, they have a higher rate.
If your company isn't sure how complex or labor-intensive of a strategy you need, you can always coordinate with your agency, which is another reason to partner with a trusted and experienced business for enterprise-level SEO.
The SEO agency's size
Size is another factor that influences enterprise SEO pricing. If you're working with a smaller agency, they may offer lower rates, whereas a large agency may have higher prices. The downside to a smaller agency, however, is they maintain a smaller team.
That means your company relies on someone that's juggling several other accounts, which can lead to a lower-performing strategy — and for SEO for your brand, that's not what you need. With the competitiveness of your market and your keywords, you need an aggressive, high-performing strategy.
In most cases, it's better to choose a midsized to large agency for enterprise SEO.
An agency of that size can provide your business with a personalized, performance-driven strategy. WebFX, for instance, features more than 500 digital marketing specialists. That allows us to provide every client with a dedicated account manager, plus customized data-driven strategies.
93% of WebFX customers are extremely satisfied with their digital marketing results.
"Working with WebFX, everything is very organized and strategic. We're only a year into our partnership, and our expectations have definitely been met."
View More Client Testimonials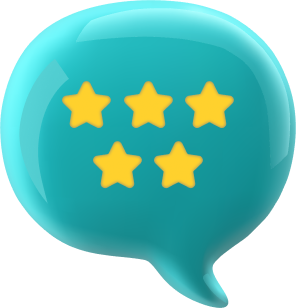 Should you bundle enterprise SEO with other digital marketing services?
For companies looking to invest in not only enterprise-level SEO but also digital marketing services, you have the option of bundling your SEO with other Internet marketing packages, like content marketing, voice search optimization, and PPC.
The question is, should you and does bundling lower your enterprise SEO costs?
It depends, but as an enterprise, it's often an immense benefit to have a full-scale digital marketing campaign. The competitiveness of your market, as well as the likelihood that your competitors already use Internet marketing, make it a smart investment that boosts your competitive edge.
If you're partnering with a full-service digital marketing agency, they will offer the digital marketing services you need to succeed. WebFX, for example, features more than 20 different services that your company can take advantage of, as well as explore with the help of our experienced strategists.
What about the cost of your enterprise SEO, does bundling services provide you with a discount?
For that answer, you need to talk with your shortlist of agencies. As every agency varies, some may provide a discount while others keep their rates as-is. Remember, though — don't make price the deciding factor in your choice of agency.
Choose the agency that aligns with your budget and can provide your business the best results.
Enterprise SEO plans from WebFX
| Features | Silver | Gold | Platinum |
| --- | --- | --- | --- |
| Target pages optimized | Up to 80 | Up to 100 | Up to 150 |
| Full site technical audit | | | |
| Initial SEO web copy creation | | | |
| Keyphrase research & selection | Up to 250 | Up to 400 | Up to 600 |
| Implementation of approved technical updates | | | |
| Canonicalization + site unification analysis | | | |
| Schema markup review | | | |
| Custom monthly reporting | | | |
| Monthly AI content analysis reports | | | |
| Flexible monthly SEO consulting hours | 11 | 15 | 25 |
| Website page speed analysis | | | |
| Visitor intelligence and persona mapping analysis | | | |
| Dedicated Sr. SEO Specialist | | | |
| Dedicated SEO implementation strategists | | | |
| Custom content link development strategy | | | |
| Quarterly content marketing/CRO/linkbuilding assets | 21 | 30 | 45 |
| Proprietary AI-powered algorithm tracking tool | | | |
| Access to 500+ WebFX team members to support client strategy | | | |
| Custom quarterly content/link strategy | | | |
| Monthly Campaign Costs | $11,500 | $15,250 | $21,500 |
| | GET STARTED | GET STARTED | GET STARTED |
Ready to boost your revenue?
Now that you know the average cost for enterprise-level SEO — $11,500 to $21,500 per month — are you ready to start customizing your company's SEO strategy? Partner with WebFX today and discover why our data-driven approaches help our clients grow.
We have the team to drive results. When you make WebFX your enterprise SEO consulting partner, you'll get access to our 500+ in-house marketers, a dedicated senior SEO specialist, and two dedicated SEO implementation strategists. You'll also have regular audits from our CRO, technical SEO, and content teams.
Contact us online today, or give us a ring at 888-601-5359 to get started!
Learn more about enterprise SEO pricing, services, and industry tips!