Putting a ton of effort into a video that doesn't get a lot of views is frustrating. However, we've got some tips on how to turn your frustration into satisfaction with advice on how to increase views on YouTube!
YouTube offers huge opportunities for businesses to reach their intended audiences. In fact, Pew Research Center reports that 81% of U.S.
adults use YouTube.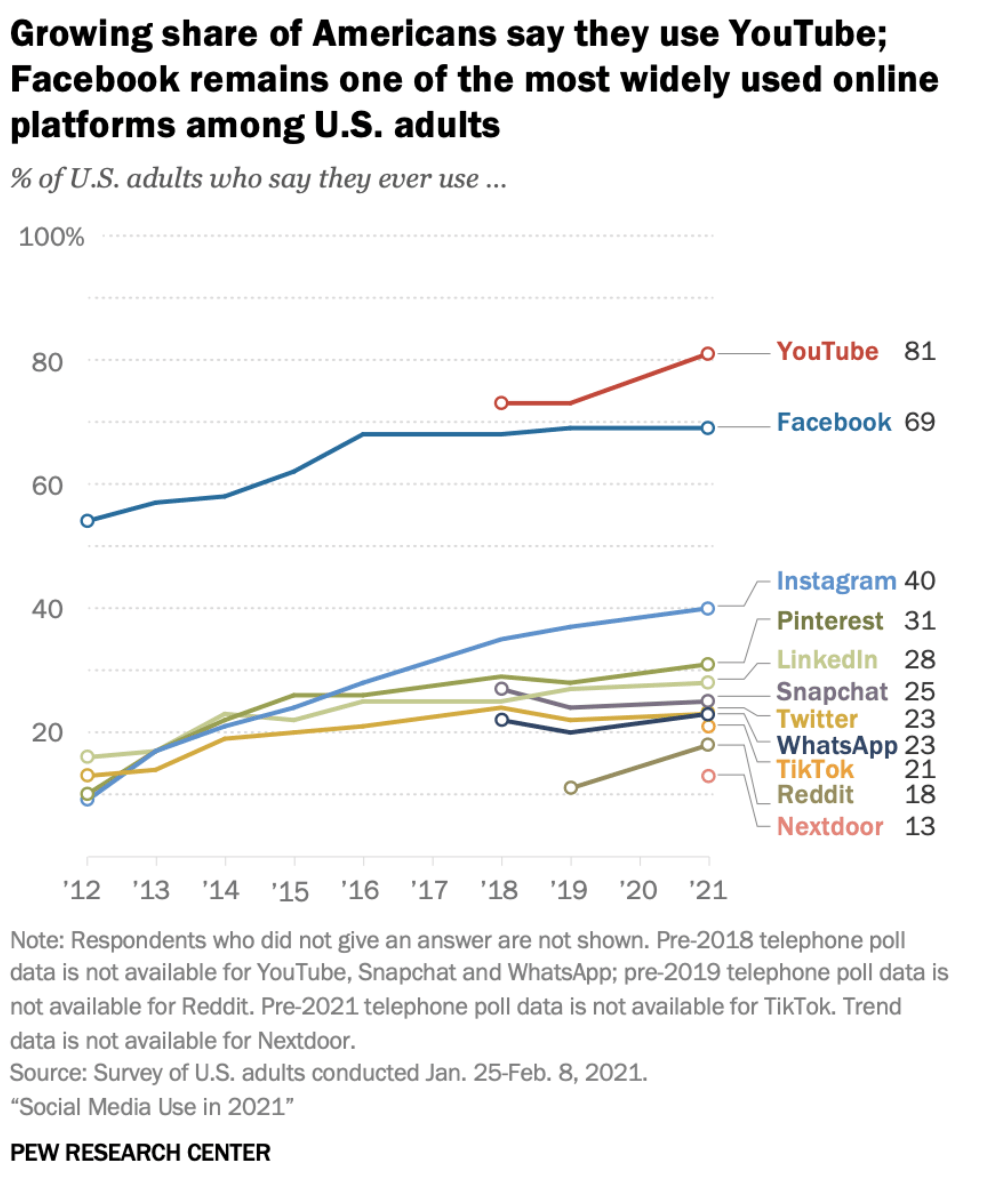 And it works for boosting sales, too. YouTube was ranked the top platform for influencing consumer behavior by Animoto.
Uploading your video to YouTube doesn't automatically guarantee you're going to reach a lot of people.
There's always a chance you can go viral, but with over 500 hours of content added to YouTube every minute, your next video likely won't be the next "Charlie Bit My Finger" or "David After Dentist."
Each of the nine tips in this blog post can help you boost YouTube views, but don't be discouraged if you don't see immediate results.
Growing your YouTube channel and increasing YouTube views takes time and patience. Keep reading for advice on how to get more views on YouTube!
We post videos every Monday. Yup. Every Monday.
Join the 5,000 marketers who get their marketing knowledge from WebFX videos.
Subscribe Now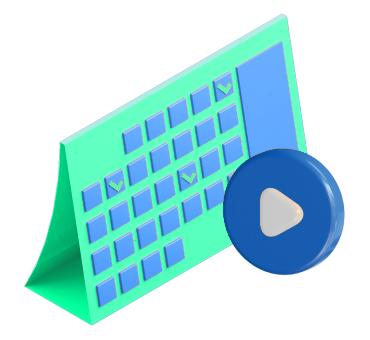 9 tips for how to increase views on YouTube
1. Cover topics your audience will love
This tip is easier said than done, but with research, creating videos that resonate with your audience is completely possible. If the content you create doesn't align with your audience's expectations, they're not going to stick around to watch it.
Your target audience may even turn to your competitors' videos if they more closely meet your audience's interests.
How do you figure out what your audience wants to see from your YouTube channel?
Start with your current customers. If you (or anyone on your team) repeatedly hears the same questions or pain points, you might want to make videos addressing those topics.
If you use an analytics tool to measure your website traffic, take a look at the most popular pages on your website.
Would the content on any of those top pages work well in a video format?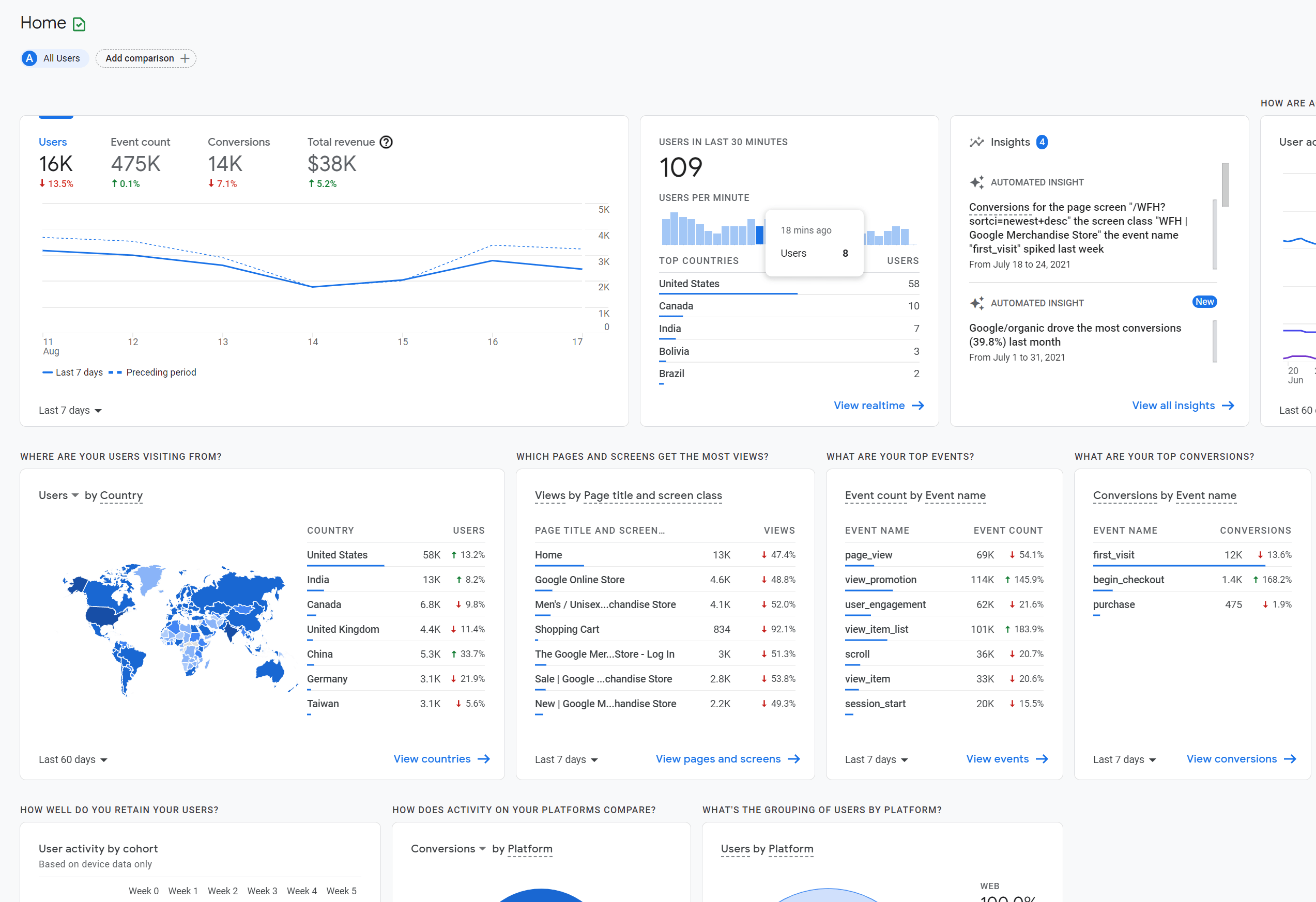 Keep an eye on your competitors, too. On YouTube, your competitors may go beyond your direct business competition. Examine any channels that cover topics similar to the ones you want to cover.
Content that works well for similar channels may be good for your business — however, don't plagiarize their videos.
Try to improve upon their content by adding more information and putting your unique spin on the topics. You can also use tools like FAQ Fox, Reddit, and Quora to quickly source ideas that will increase YouTube views.

Once you're confident in your idea research, you should dive into the nitty-gritty of keyword research, which we'll discuss later in this post.
2. Stay on top of trends
Paying attention to different online trends can help boost YouTube views and get your content in front of more people—no matter what industry you're in.
Chances are, if you spend a few minutes on YouTube, you'll notice a pattern of videos made in the same style or a popular topic on the rise.
For example, the Verge reported that "With Me" videos—in which the video creator walks the viewer through their day or through a specific task—saw a 600% increase in March of 2020.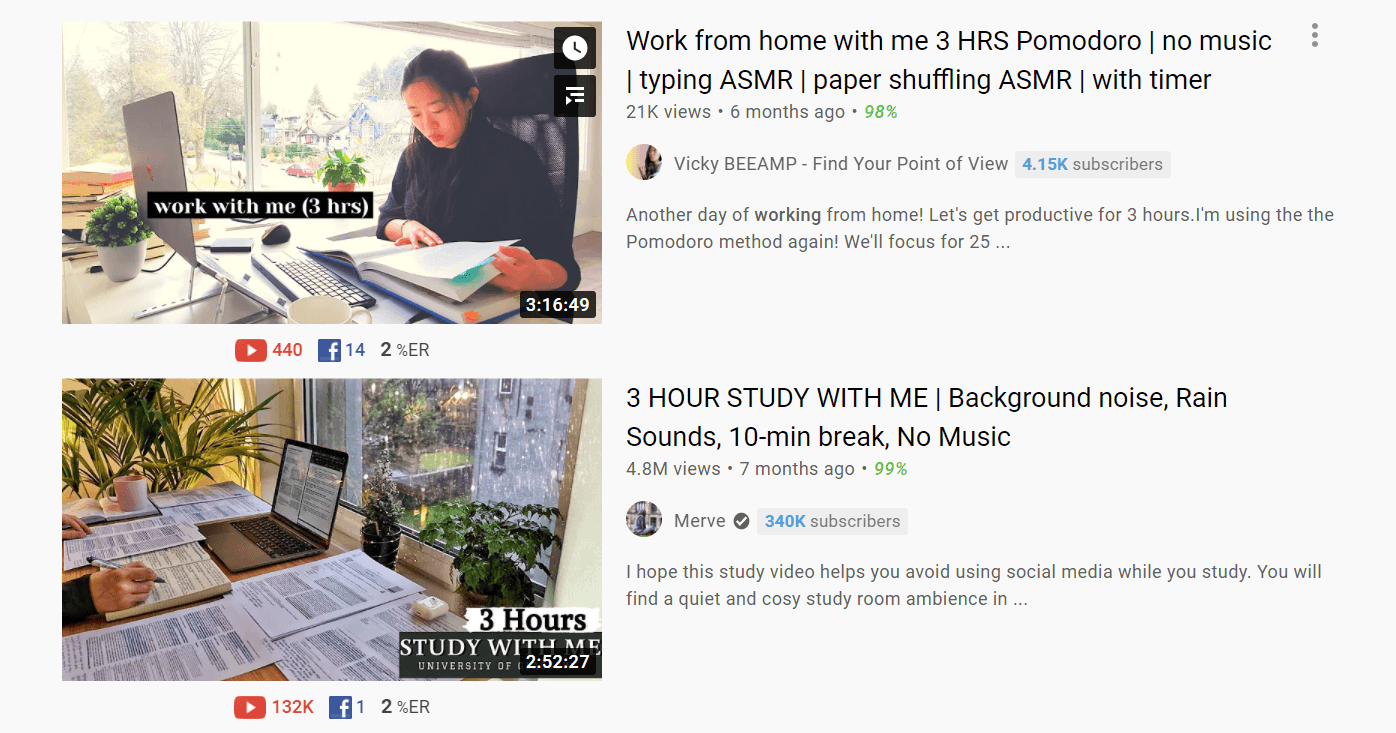 If you run a restaurant and want to take advantage of this growing "With Me" trend, you can show off a number of regular tasks and give people a behind-the-scenes look at your business. "Decorate a restaurant with me" or "Cook with me" would be great places to start.
Not comfortable seeking out trends on your own? Google Trends is a tool that helps you understand what people are talking about online.
More specific to video, you can use the YouTube Culture & Trends report to keep up with the top videos and latest news on the platform.
When you know what's popular, figure out ways to make the trends work for your YouTube video marketing strategy.
3. Add keywords to your video
Keywords are the key terms that are going to help boost YouTube views.
After you've settled on a topic, finding and using a core keyword (as well as other related keywords) can help you focus your video and optimize your content for the search results. The words you choose help tell YouTube what your video is about so that YouTube can understand it properly. This ensures that YouTube can rank your video in relevant searches.
Did you read that closely?
Relevant searches. When picking your keywords, choose ones that most closely match the topic of your video. You should use your keywords in your:
Video title

Video description

Tags

Script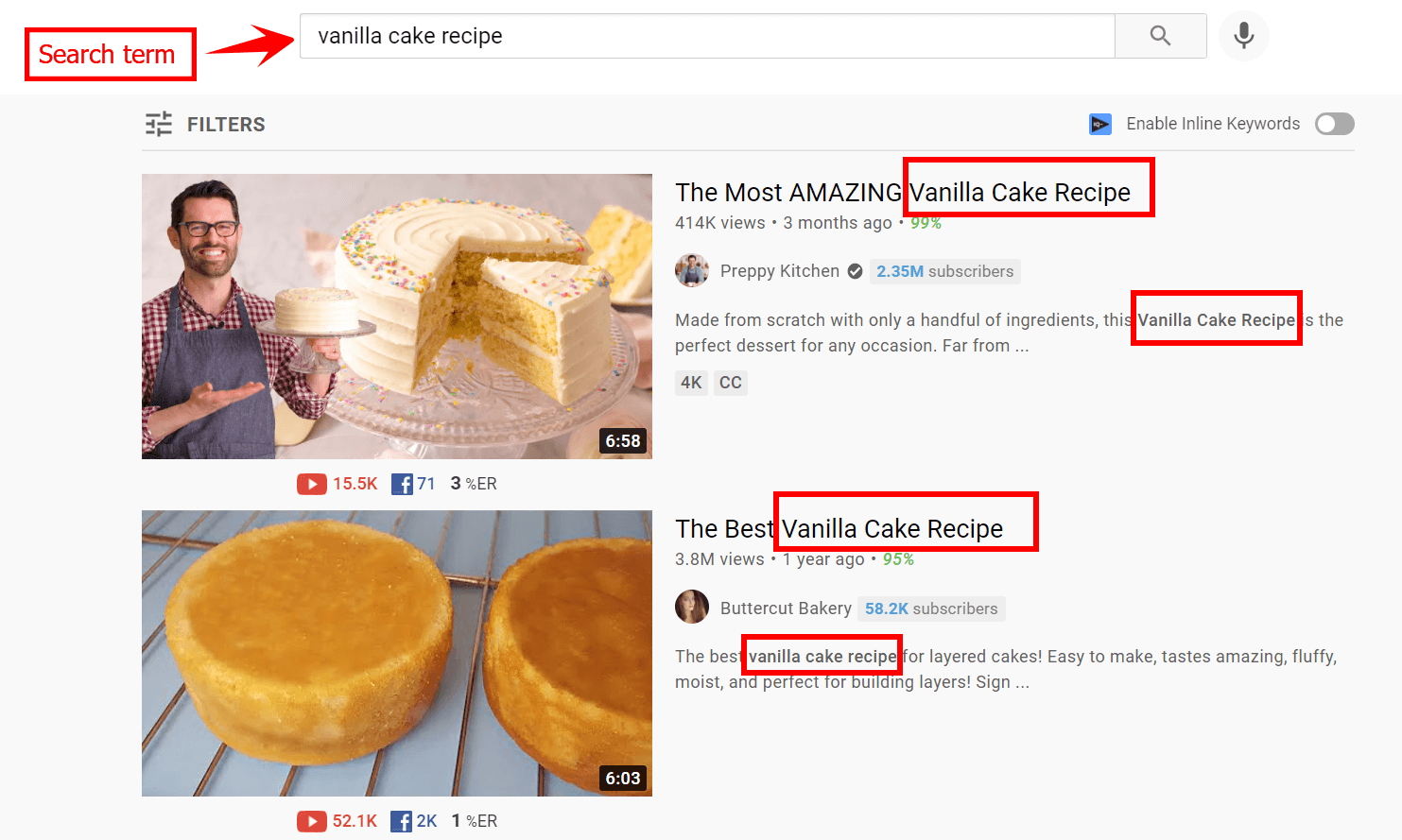 VidIQ, TubeBuddy, Ahrefs, and Keyword Tool all have YouTube keyword data you can take advantage of when researching. Another thing to remember: try to go after lower competition keywords if your channel is small.
They might not have as much search volume as higher competition keywords, but they'll be easier to rank for until your channel is more popular.
4. Create eye-catching thumbnails
You can't learn how to increase views on YouTube without first understanding thumbnail design.
To turn video impressions into video views, you need to give people a reason to click on your video in the search results. The thumbnail plays a big part in how many people click. You don't want your video to blend in with the search results. When you're doing your research, take note of what other YouTubers created for their thumbnails.
Be different from the rest.
Maybe the results are full of black and white images. Use color in yours. Add an outline to your text to make it pop.
Include a photo of the person in the video.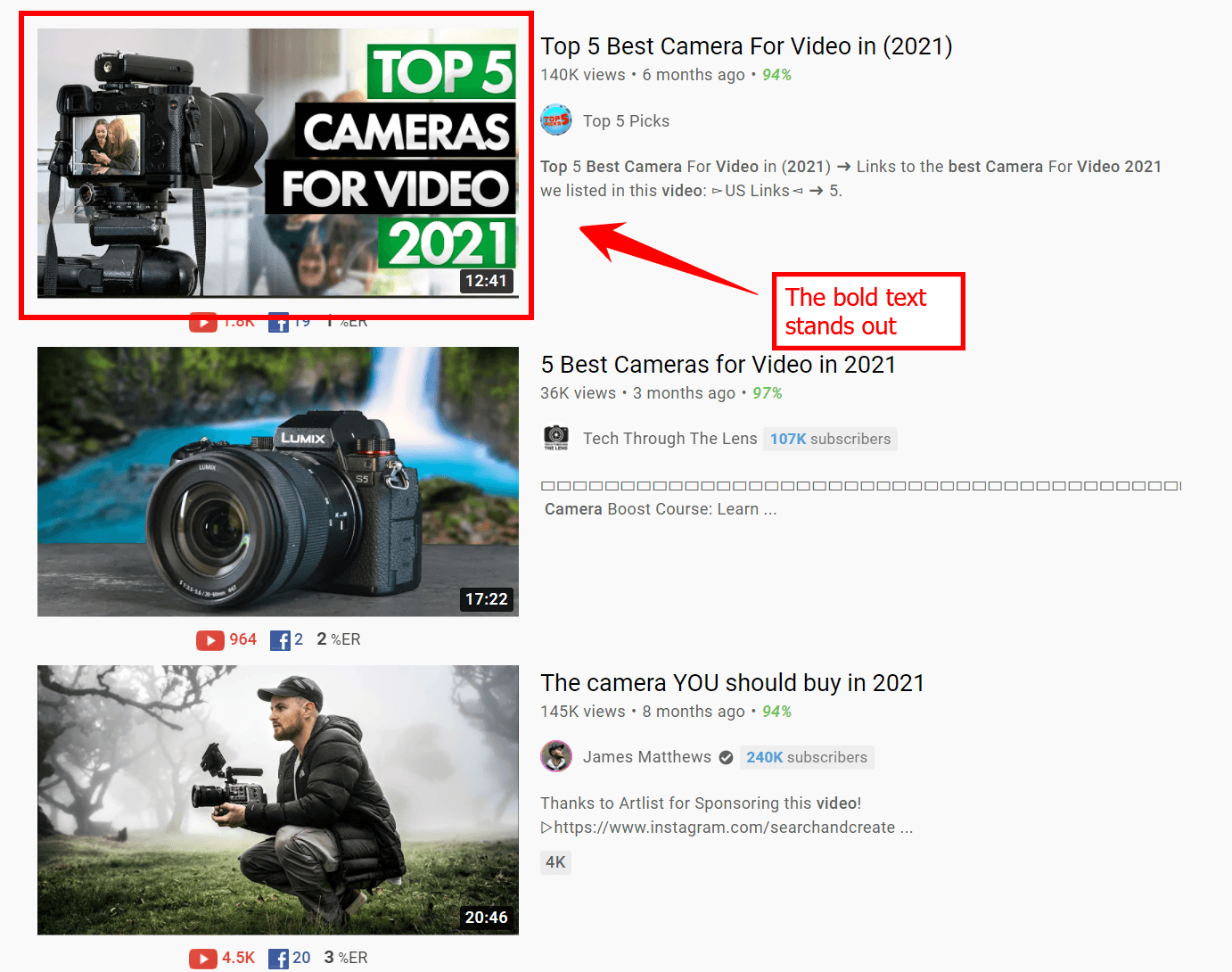 Keep in mind that your thumbnail should be readable both on a desktop and on mobile devices.
5. Post your videos on social media
Your YouTube videos don't have to stay on YouTube. If you use social media, share your latest YouTube video with your followers. You can post a link to your video, or you can take your content to the next level by uploading a video snippet directly to social media and encouraging people to head over to YouTube for the rest.
The reason behind this strategy, which comes from Backlinko, is that social media platforms want people to keep scrolling.
If your short snippet gets a lot of attention (i.e. views, likes, and shares), it's likely the different social media platforms will push your content out to more people. Remember to write some catchy text to go with your video!
6. Use your videos on your website
Leverage the traffic that your website gets to increase YouTube views. If you have a popular page and a video that overlaps with the written content, embed it on the page.
Not only will you see more views on YouTube, but you can also increase the number of leads and sales that come through your website. It's true! Really, it is!
A study from Wyzowl reported that 84% of people have decided to buy something from a company because of a video. That same study also states that almost 70% of people prefer short videos when they want to learn about a business's products or services. Adding your YouTube videos on your website will benefit both your website and your videos.
Pro tip: Don't add a video randomly in the middle of a page. Add a line of text leading into the video, design a graphic to go with it, or make a space on the page specifically for that video.

Work the video into the flow of the page to make it easy for users to consume.
7. Invest in YouTube ads
There's nothing wrong with spending some money to grow your YouTube channel. In fact, YouTube advertising among video creators is common.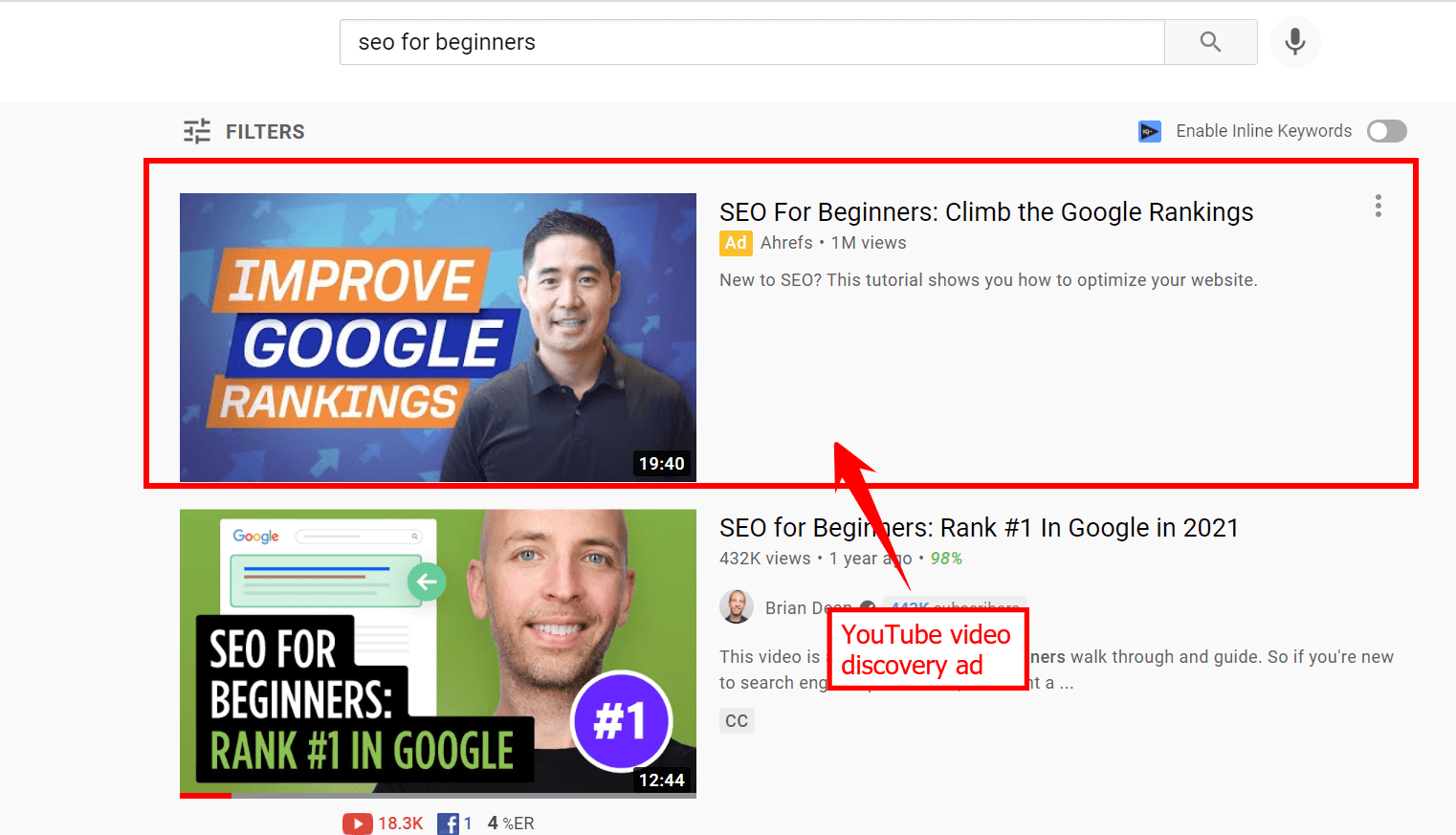 With YouTube advertising, you can set a budget and choose an audience that works for your business. When it comes to the type of ad you run, you can choose to have it appear while someone is watching a video or when someone is searching for a new video. Videos that appear within the stream of other videos are:
Skippable in-stream ads

Non-skippable in-stream ads

Bumper ads
Video discovery ads can appear at the top of the search results (as in the above example from Ahrefs), or as a suggestion while you watch another video.

You'll launch your YouTube ads through the Google Ads platform. If you don't have a Google Ads account, now's the time to create one.
8. Use YouTube cards and end screens
When you upload a video to YouTube, you have the option to add an end screen and cards. These features allow you to showcase more videos from your channel while a different video of yours plays. You can add cards and end screens while you're uploading your latest video, or change them through YouTube Studio.

If you have a popular video and want to take advantage of its views, add a card or end screen featuring a related video that doesn't have a lot of engagement yet. An end screen appears at the end of the video (shocking, right?).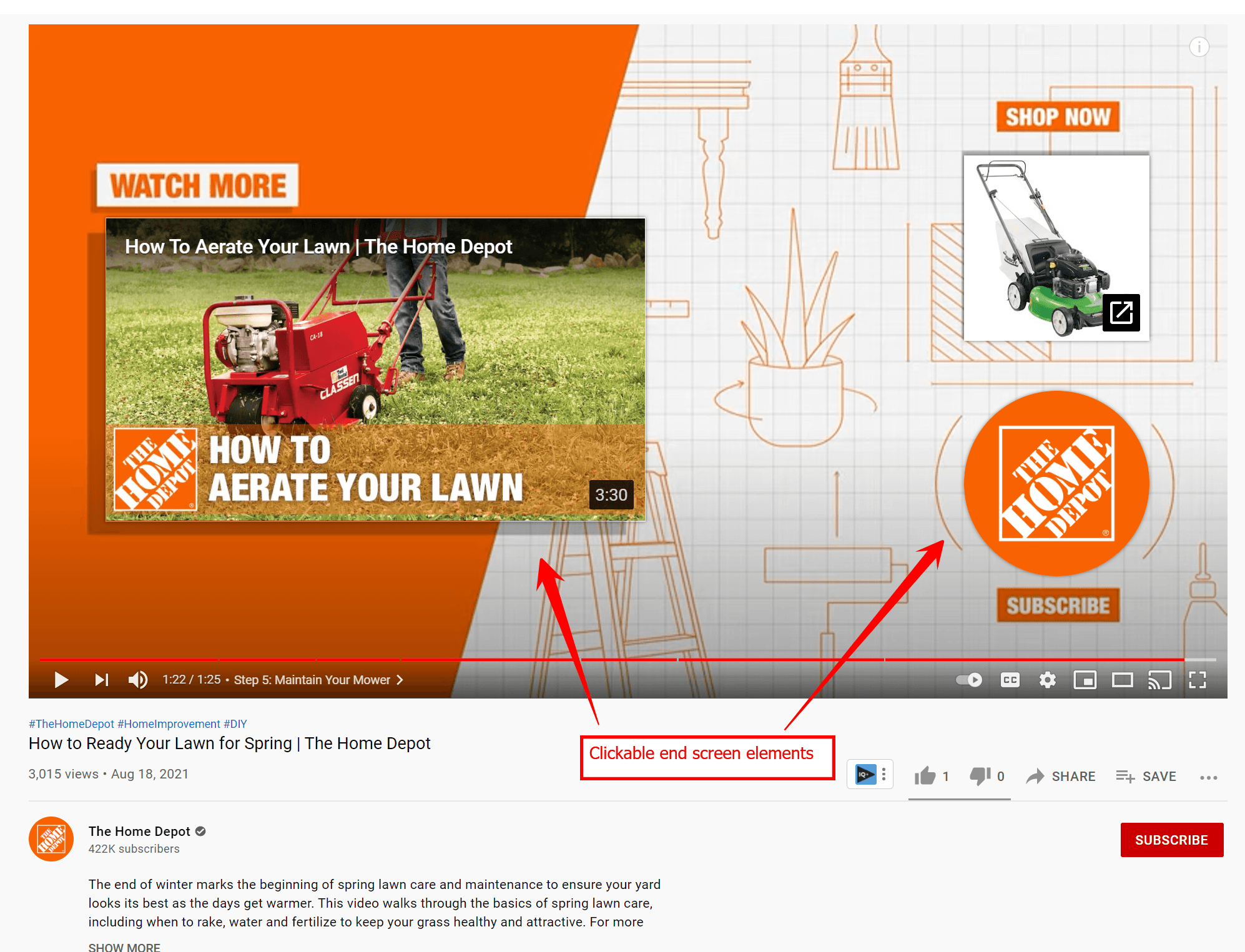 Cards, on the other hand, show up as a little bubble while someone is watching your video.
9. Lean into content that works
If your channel is up and running, you should regularly check in on your analytics to see how your videos perform.
You'll also want to take a look at your views. In addition to views, however, pay attention to how long people stick around after they click on your videos.
In YouTube Analytics, which you can access via YouTube Studio, pair the view count of your top videos with the average percentage viewed metric. If you don't see this metric at first, you can access it by selecting the secondary metric drop-down box.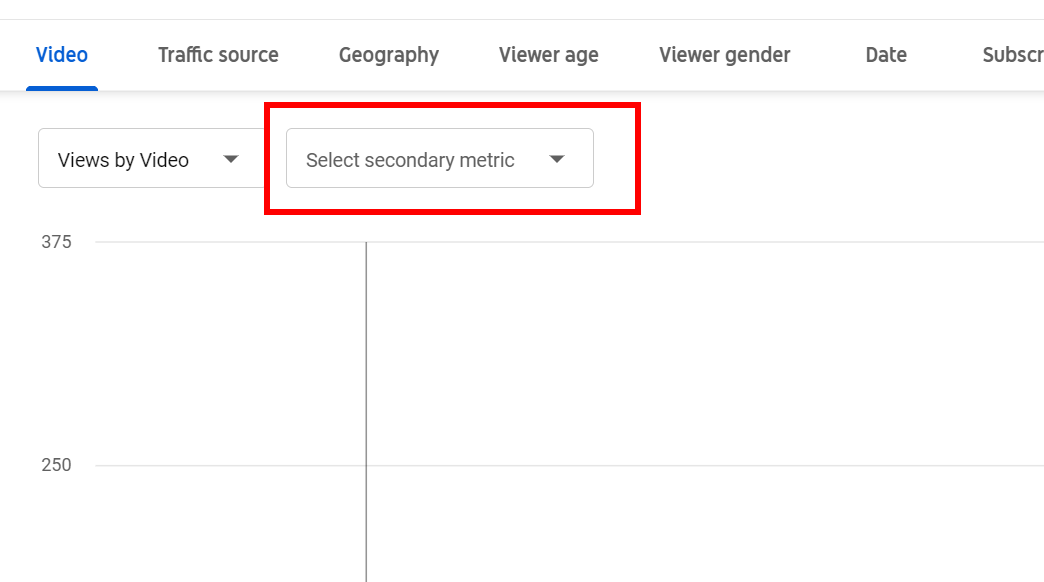 Which videos keep people watching the longest? Are your top viewed videos also the ones keeping people engaged?
Take note of any patterns that emerge from your data.
You may see that all of your top videos are how-to videos, or the videos with the highest percentage watched are all on the same topic. Use the data you have at your fingertips to determine where your channel should go next.
Read: The Best Time to Post on YouTube
Get more views on YouTube by following these tips!
Trying one or more of these tactics can help your YouTube channel grow. Don't be afraid to test different strategies to find the ones that work best for you.
If you're looking for a team of YouTube experts to boost YouTube views for you, don't hesitate to reach out to us. We'd be happy to help you engage with your audience on YouTube.
WebFX Careers
Join our mission to provide industry-leading digital marketing services to businesses around the globe - all while building your personal knowledge and growing as an individual.