Do I need a marketing agency? It's a question you've asked yourself repeatedly. Whether you're doing your marketing on your own or you have a small team, you've likely asked yourself if you need to put your marketing in the hands of a marketing agency. So, is hiring a marketing agency the right choice for you?
Keep reading to find out six reasons you should hire a top marketing agency like WebFX for your small business!
Do I need a marketing agency?
Whether you need a marketing agency will depend on factors unique to your business, like its marketing goals, marketing budget, and marketing capabilities. In most cases, companies will hire a marketing agency to create a more competitive strategy and free up more time for their in-house marketing team.
6 questions to ask yourself before hiring a marketing agency
If you're looking at hiring a marketing agency, you may be tossing around the idea of whether it's the best decision for your business.
To help you decide, look at these seven reasons to work with a marketing company for small business.
Do you want to modernize your marketing strategy?
When you're busy running your business, you don't have the time to dedicate to staying up to date with the marketing industry. Since you must spend your time running a business, marketing efforts may fall to the back burner, or you might use outdated, ineffective tactics. If you hire a marketing agency, you'll work with people who keep up with the latest trends and most effective tactics.
They'll know what strategies currently work and will update your current (or non-existent) campaign to ensure success.
Do you want to spend time focusing on your business?
One of the biggest reasons to hire a marketing agency is that it enables you to focus on your business. As a business owner, you manage dozens of other daily tasks for your small-to-midsized business (SMB), so you don't always have the most time to dedicate to building your marketing strategy. On the other hand, if you put your time and effort into your marketing strategy, other aspects of your business get neglected.
Instead of trying to stretch yourself thin or enabling parts of your business to suffer, hiring a marketing agency is a better alternative. By hiring a marketing company, you have someone else managing your marketing while worrying about your business's daily activities.
Do you need a marketing specialist in certain areas?
You're an expert in your field — you know the ins and outs of your industry. When it comes to marketing, though, your knowledge may be limited.
If you only have a basic understanding of marketing, you may limit your campaigns' potential success. So, if you don't have a lot of marketing experience, you may want to hire a small business marketing agency. An agency works day in and out on campaigns, so you can feel confident that they know what they're doing.
Just like you're an expert in your field, marketing companies are experts in their field. You can trust their experience and knowledge to craft a marketing campaign that enables you to craft an effective marketing campaign.
Do you need more people-power for your campaigns?
When it comes to marketing your business, one of the things you don't always have enough of is people. If you're managing your marketing campaign in-house, you may only have a small team to help you manage your efforts.
When you're using dozens of strategies and trying to complete multiple projects, it's challenging to manage for a small marketing team. For companies that use a freelancer, there's less help with marketing campaigns. Marketing companies, on the other hand, have a lot of people-power to help you manage different marketing campaigns — many of them have diverse backgrounds and experiences too so that they can bring new perspectives to your marketing campaigns.
Bonus Read: Digital Agency vs. Freelancer
Do you want to optimize your marketing budget?
One of the biggest problems companies run into is managing their budget. Many SMBs end up wasting valuable marketing dollars due to their marketing efforts. So, why does this happen?
One common reason is that companies don't keep up to date with the latest marketing trends. If you don't know how strategies have changed, your campaigns will be outdated and therefore won't drive the most revenue for your business. Some companies set up marketing campaigns, thinking that they never need to look at their campaigns again.
With pay-per-click (PPC) ads, for example, 72% of companies haven't looked at their ad campaigns in over a month. That means valuable marketing dollars will go to waste because companies aren't monitoring their strategies and improving their campaign. If this scenario is familiar to your business, it may be time to hire a marketing agency.
A small business marketing agency can help you optimize your strategies to drive the best results. They have the software necessary to track the success of your campaigns, so they can optimize your campaigns to improve the results and help you drive more revenue.
Do you want to generate returns from your marketing campaigns?
There's nothing more frustrating than working tirelessly on your marketing campaigns for months, only to see minimal results. If your current marketing efforts aren't working, it may be time to hire a small business marketing agency for help.
A marketing company can provide you with insight into where your campaigns fall short. Not only can they identify issues, but your marketing company can also provide you with new ideas to market your business more effectively.
We foster and form long-term partnerships so that your business has long-term results.
Over 90% of WebFX clients continue partnering with us into year 2 of their campaign.
Hear from Our Happy Customers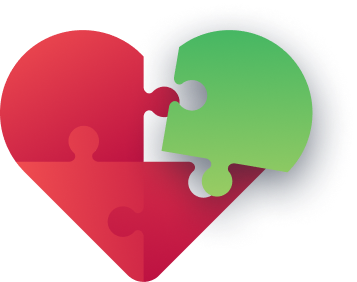 How to select the right small business marketing agency
If you find yourself answering "yes," to the question, "Do I need a marketing agency?" it's time to start looking for the right one.
As you scour the web looking for the right company, you may not know how to narrow down your list. Here are a few things to look for when you're vetting companies:
Look for an abundance of reviews and testimonials to see how others experienced the company
Check to make sure they offer all the services you need (full-service marketing companies are best)
Look for a portfolio or case studies to see how they drive results for their clients
Analyze their company values to see if they mesh with yours
Look for prices published online (transparency is critical!)
Hiring a marketing agency? Choose WebFX
If you're ready to hire a marketing agency, look no further than WebFX. With a team of over 500 marketing experts, we can help you craft a custom marketing campaign that works for your business.
We know how to craft campaigns that drive results — we've driven over $3 billion in sales and over 7.8 million leads for our clients in the past five years. Ready to drive more leads and revenue with your marketing plan? Learn more about what a digital marketing agency does — and contact us online or call us today at 888-601-5359 to speak with a strategist about our digital marketing services!
How is your website's SEO?
Use our free tool to get your score calculated in under 60 seconds.
Get posts by email
Join 200,000 marketing managers and subscribe to Revenue Weekly!
"*" indicates required fields
WebFX Careers
Join our mission to provide industry-leading digital marketing services to businesses around the globe - all while building your personal knowledge and growing as an individual.