Electrician Website Design: Get a Lead-Driving Electrician Website
Electricians used to get most of their business from listings in phone books and referrals from happy customers, but that's no longer the case. Many people today use the Internet as their primary source of information, so a strong web presence is essential for any business owner.
Your website design is the first impression most visitors have of your business. And since 94% of first impressions are design-related, it's important to create an effective electrician website. The overall goal of your website design should be to make it as modern, user-friendly, and in line with your marketing goals as possible.
That may seem like a daunting task though. Luckily, WebFX has a team of 250+ experts who can help you design, or redesign, your website in order to impress any potential customer who lands on your site.
You can call 888-256-9448 or contact us online today to speak with one of our skilled and knowledgeable web design experts about our electrician web design services, which provide you with a responsive, SEO-friendly, and fast site.
Keep reading to learn more about website design for electricians and professional web design services, plus what to look for in a high-quality electrician website.
Attract more clients with web design for electricians.
Explore our electrician website design services
When you pick WebFX as your agency, you get access to several electrician website design services:
Webrndesignrnservices
Launch a secure, responsive, and custom website that also follows search engine optimization (SEO) best practices.
Website redesign services
Create a brand-new, fast, and responsive website. Plus, get a smooth launch and transition from your old site that preserves your SEO.
30-dayrnweb design services
Launch a new electrician website fast. Choose from one of three site templates and allow our team to customize it to your brand.
ADA-compliant web design services
Become compliant with the Americans with Disabilities Act (ADA) and reach more of your target market with an ADA-compliant website.
See how we can help you GROW YOUR BUSINESS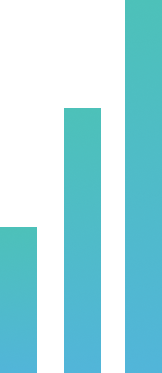 5 features of all our electrician websites
Whether you choose our web design, website redesign, or 30-day web design services, you can trust your new website will include everything your business needs to succeed online. We've built more than 1000 sites and helped our clients earn more than 4.6 million leads in the past five years with those sites.
Why have our clients' websites performed so well? Because our electrician websites include:
1. Responsive design
A responsive design, which automatically adapts your site to a user's device, like a smartphone or tablet, is essential. That's why we build all our websites for electricians with a responsive design. With a responsive website, you can provide an excellent user experience and improve your SEO.
2. SEO-friendly design
In coordination with your responsive design, we also include SEO in our electrician web design services.
SEO helps your business's website appear in search results on Google and other search engines. Visibility in search results is critical because everyone uses search engines. Around 80% of shoppers and 71% of business buyers, for example, start their research with a search engine.
With an electrical website design that includes SEO, your company can improve its visibility in search results, which is vital as 75% of users stick to the first page of search results. You need that first-page ranking to generate website traffic and leads.
3. Page speed optimization
Like responsive design and SEO, page speed also matters to your electrical business's success.
That's why we design not only attractive, professional websites but also fast ones. With a speedy site, your company can rank higher in search results (it's one of the factors Google considers when compiling its results) and deliver a better user experience, which can translate to more leads.
For perspective on how much page speed matters, think about the fact that a one-second increase in page speed generates a seven-percent increase in conversions. Or that more than half of users will abandon a page that fails to load in three seconds.
You need a fast site, and our electrician website design services provide you with one.
4. High-quality, SEO-friendly content
Content plays a significant part in the online world.
It's how people learn about your brand, your services, and your worth. If you don't have content, you don't have a way to connect with your audience, which impacts your ability to generate leads and revenue online.
You may operate offline, but online organic traffic generates 40% of revenue.
That's why our electrician web design services include high-quality, original, and SEO-friendly content. We feature an in-house copywriting team of specialized writers and seasoned editors, which allows us to produce top-notch content for your site — which you review and approve.
5. Customized design
Finally, we build your electrician website with a custom design.
If you choose our 30-day web design services, we generate your site's first look using a template (which you select) and then customize that template to your brand and needs. In comparison, our web design services and website redesign services get created without the use of a template.
With an electrician web design tailored to your business, your company can stand out from competitors.
What do our electrician web design services include?
In summary, our electrician web design services include:
Custom design
Responsive or mobile-friendly website
SEO-friendly website
Dedicated project manager
Professional copywriting
Optional features, like a CMS and database integration
Website launch
And more!
If you're curious about what our completed websites look like, browse our portfolio!

We measure our success by how much we WOW our clients.
Bill Craig
Webfx president
3 critical elements of every electrical website design
You might not think your website's design matters that much to customers. But in an age where customers use the Internet to find and compare businesses, it can be the determining factor in whether or not they choose to work with you.
In order to make a good impression on potential clients, your site should include the following elements:
1. Responsive design
Internet use is no longer limited to people sitting at desktop computers. Devices like smartphones and tablets make it possible for users to access your site anywhere, and your website needs to look good across every one of them.
This is why responsive web design is so important to electrician websites. This type of design makes your website display the same across every device, and ensures that all visitors have a good user experience.
2. Consistent layout
Content may vary from one page to another, but the basic structure of your site should be the same. Consistency makes your site easy to understand and navigate, and will help visitors find what they are looking for.
There is no formula every electrician should use for their web design, but you should include your company name, logo, and contact information on every page. This makes it possible for users to contact you no matter where they are on your site.
3. Simple navigation
Users shouldn't have to struggle to find a contact form or details about your services. Ideally, they should be able to find the page they want in one or two clicks.
Even if it might look cool, stay away from complex navigation systems. Simple is best when it comes to helping your visitors find their way around your site, and makes it much less likely that they will get frustrated and leave.
2 tips for creating a top-notch electrician website
Now that you know what an electrician's website should include, you have to determine what kind of design makes sense for your website. While it should be more than a glorified online listing, it shouldn't be cluttered or hard to follow. These steps will help you strike the right balance with your electrician web design.
Keep your target audience in mind
Although most electricians provide similar services, you need to make sure that you attract the right clients for your business. Are you trying to attract businesses or individual customers? Do you provide a full range of electrical services or specialized services?
Keep these things in mind when you design your site. If your target audience is homeowners, use photos of in-home projects. If you primarily work with large-scale contractors, choose images that reflect that. No matter who your demographic is, you should make sure that your site caters to those people.
Create prominent calls to action
Every page on your website should be an invitation to contact you for more information or to schedule an appointment. After all, the goal of your site is to convert web traffic into customers.
To make it easy for potential clients to get in touch, place calls to action on every page. Your phone number, along with a "Contact Us" button, should have a prominent place on your pages, ideally with a contrasting font or color from the rest of your content.
Reach more customers online
When you partner with WebFX, we'll help you earn visibility for the keywords your target audience is searching, and earn more customers for your electric company.
Why choose WebFX for electrician website design?
For many small-to-midsized businesses (SMBs), WebFX is the choice. A few reasons why include:
We bring more than 20 years of experience to electrician website design
We have designed and launched more than 1000 websites
We feature more than 500 testimonials that highlight our work, client experience, and more
We provide a personalized and hassle-free experience for our clients
We offer transparent prices and quotes, like with our free website cost calculator
We maintain a client recommendation score that's 488% higher than the industry average
We deliver results, helping our clients earn millions in revenue and leads in the past five years
We work as an extension of our clients' businesses
When you choose WebFX for electrician web design, you get a partner. We care about your company, team, and goals because we measure our success by your success. As a member of your team, we want your business to achieve its goals, like sprucing up your website to attract more leads.
This value of ours is why so many of our clients (over 90%) make us their long-term partner.
Launch your new electrician website with WebFX
Although it can be a lot of work to create site that is both functional and visually appealing, strong web design for electricians is critical for growing your business. The Internet is one of the best ways to connect with potential clients, and you don't want to miss that opportunity.
If you need help improving your site's design, or creating an entirely new site, don't hesitate to contact us! Our designers are more than happy to assist you in improving your web presence with a custom electrician website design.
Find out how WebFX can help you create an effective web design for your electrical business.
Call 888-449-3239 or contact us online today for a free evaluation.