Project Quote Calculator
Use the sliders below to indicate your needs, then click the "See Pricing" button for a free, instant quote.
Project Quote Calculator
We estimate your project will cost between and . Please complete the web form below for an exact project quote from a WebFX website design strategist.
"*" indicates required fields
Make estimating web design costs easy with our website cost calculator
The cost of web design changes every year. If you're a business owner, marketing director, or even a brand-new designer, you know this better than anyone. But while you can measure a web designer's services in dollars and cents, the total value of a website's design is more than just how much it costs to produce.
Website design costs can be tricky to nail down for managers, accountants, and designers new to the business since there's no such thing as an "average" web design price. It can take a lot of emails, meetings, and back-and-forth to arrive at a final agreement for a design project.
However, regardless of a business owner's needs or a designer's level of experience, anyone — even a brand new business — can find a sensible price for web design.
For businesses, the keys to success are figuring out your web design options, finding prospective designers, and fitting both of those factors together. Determining which web design options you need is the first big hurdle in the process, as it lays the groundwork for the rest of your website work.
For designers, determining the proper web design cost entails the same ideas as any other business — you need to make money, but you need to stay competitive. Figuring out what you can charge for different design qualities is an essential step forward in your career.
Whether you're a business owner or a new designer, you can use our handy web design cost calculator at the top of the page to get an estimate on the cost of web design. It won't give you an exact web design price quote, but it's a starting point for both clients and designers.
As you can see in the calculator, there are a lot of possibilities, and both parties should figure out how those possibilities will work out financially. To figure out the best services and prices, think about how the following factors fit into the plans for web design.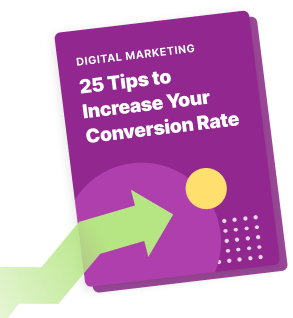 25 Free Tips to
Double Your Leads
without having to double your traffic. Learn how to increase your website conversion rate today!
Get My Free Guide
The web designers to consider
When businesses look for a web designer, they want to make sure you find someone who can work professionally and turn out exceptional results. Similarly, web designers need clients who can pay enough to keep them in business. But since both parties have to work within their budgets, potential clients need to research designers before picking one.
Solo freelancers
The solo freelancer is generally a self-made designer that isn't associated with another agency or company. They're available for a price, and they'll be on your side for as long as your contract runs. The upside to this style is that freelancers have no company restraints, they're generally creative people, and they're also affordable. The downside is that they do at least two jobs at once (designing and coding) and they rarely maintain what they've made after the fact, meaning once a website is finished, they're onto their next project.
Estimate: $8 / hour – $85 / hour
International corporations
International web design corporations may be able to work within your budget as well, and since they have more designers at their disposal, they work more quickly than a single freelancer. On the downside, corporations are big, which means clients are just one small client in a giant rolodex of others, and international partners work in different time zones, which makes coordination difficult. As a result, clients will probably have a hard enough time communicating, much less meeting goals.
Estimate: $1,000 / month – $1,600 / month
Specialized design agencies
Specialized design agencies can be more expensive than the previous two options, but they also have more to offer. Prices can vary depending on the agency that you research, and the quality of their work can be as unique as a freelancer's.
Design agencies also tend to be fairly small, so every client matters to them, and they can work more flexibly with individual clients. On the other hand, design agencies can be few and far between, and if a business operates out of a small town, it can be difficult to find an agency to meet face to face.
Estimate: $1,000 / project – $150,000+ / project
WebFX on web designers
Obviously, we're biased — if it were up to us, businesses would go with a design agency every time, and they'd choose us. But it's not up to us. If a web design budget is a serious concern, and if there's no affordable solution online, starting with a local freelancer could be the best bet.
Likewise, freelancing is a great way for new designers to start their careers. By beginning with small projects and working upward, new web designers can create portfolios to show to other clients — or future employers — to earn more money.
Beyond freelancers, if a business is more interested in speed and quantity than quality — which we don't recommend — then a corporate designer might work best. It's really a matter of what's in a client's budget.
However, to simplify things — and maybe because of our bias — the remainder of these web design pricing estimates will be based on agency standards and what to expect when working with them.
The size of a business
If you're a company considering a web design budget, you have to think about the size of your business. Are you a growing small business that has high aspirations? Or are you an established corporate presence that wants to maintain your position as the industry alpha? Your answer will guide your decision about the kind of website design that you want to pursue.
Our web design calculator includes each of these features, allowing you to specify the number of pages your site needs, as well as if it requires copywriting.
Small business web design
If you run a small business, you're probably working on a tighter budget than your larger competitors. Smaller companies typically benefit from fixing big-picture items first — basically revamping major elements to obtain the best results possible in one swoop. This kind of work can include homepage redesigns, navigation updates, sitemap creation, and other strategies to give you the best possible returns.
Estimate: $1,000 – $2,000
Medium business web design
Medium-sized businesses can benefit from the same design strategies that help small businesses, but they may have a larger web design budget to work with more detailed items. If you run one of these businesses, you can go beyond the basics and incorporate web design elements that are more geared toward growth instead of simply establishing a presence. By incorporating growth strategies into your web design, you can show your competition that you're ready to give them a run for their money.
Estimate: $2,000 – $3,000
Large business web design
Big businesses need websites that are designed to compete. When you operate a large business, you're duking it out with your competition on an hourly basis, and your site visitors expect a streamlined, polished experience. Money might be an object, but with your competitors constantly breathing down your neck, you need to make sure your website's design is the absolute best in the industry — even if it requires you to redesign the whole site.
Estimate: $6,500 – $10,000
Corporate web design
If you're the big man on campus, then your primary concern is to establish and maintain yourself as the industry top dog. With a web design budget that could potentially outstretch a smaller company's gross annual earnings, you can invest in the nitty-gritty details of your website on every page to make sure the design is the best it can possibly be. Your web design should be nothing less than world class — the standard by which other companies in your industry judge themselves.
Estimate: $10,000+
WebFX on business size
We've worked with businesses of all sizes, from fresh startups to established industry staples, and we've achieved exceptional results for all of them. To us, the size of your business only makes a difference in terms of starting strategy. We work just as hard for small businesses as we do for the nationwide brands, and we've successfully helped both. Why pick sides when we can help everyone make their businesses better?
The level of design
There are different levels to web design, and they all impact a website's final cost, which is why our website design pricing calculator includes design options.
All websites have some standard features that help with navigation, present information, and include calls to action to compete. Top-of-the-line websites promote interactivity to provide an engaging user experience (UX) and encourage conversions. There's a whole spectrum of choices between these extremes, meaning there's bound to be an option that can fit your web design plans like a glove.
Basic web design
Basic web design provides the bare essentials for an attractive, user-friendly website. This kind of website design is also the most affordable, which makes it great for new businesses. However, just because it's basic doesn't mean it's subpar — businesses can still achieve company-wide growth and strengthen their brands with a basic website.
Estimate: $2,000 – $3,000
Standard web design
Standard web design relates to design layouts that provide a streamlined experience, but still leave something to be desired. These designs might include just enough features and functionality to compete within an industry without going above and beyond to become the best. If a company's on a budget with a little wiggle room, a standard design can help them gain a foothold in an industry and climb to the top.
Estimate: $3,000 – $5,000
Excellent web design
An excellent web design goes above and beyond the styles of convention to make a company sticks out against their competition. Excellence is characterized by being singular and contributing something unique to an industry, something that the competition can't replicate or impersonate — and if they can, it can't be as good as the original. Signing on for this kind of web design means a company wants to be a frontrunner in its field, and the design of their website can reinforce their reputation as an authority figure.
Estimate: $5,000 – $10,000
World class web design
The top tier of web design includes all of the cutting-edge trends and functions that site visitors would expect from a premier company. These designs are streamlined combinations of visual effects, UX, customer interaction, and more. When a business uses a world class web design with an equally strong UX design, they place themselves in a league of their own, raising the bar to force their competition to catch up. And in the meantime, they reap the benefits of being the best.
Estimate: $10,000 – $15,000
WebFX on web design
Honestly, the best web design option to choose is the one that works best for you. That means it'll fit your budget, it'll achieve your goals, and you'll be happy with the results, among other criteria that you set for a design partner. Whether those results include a steady climb to the top or becoming the industry's new golden calf is up to the company.
Time to Level Up Your Sales
Our long list of services helps you grow every aspect of your business with marketing strategies that are proven to increase bottom-line metrics like revenue and conversions.
In the past 5 years, we've managed more than 12.9 MILLION transactions across our client base.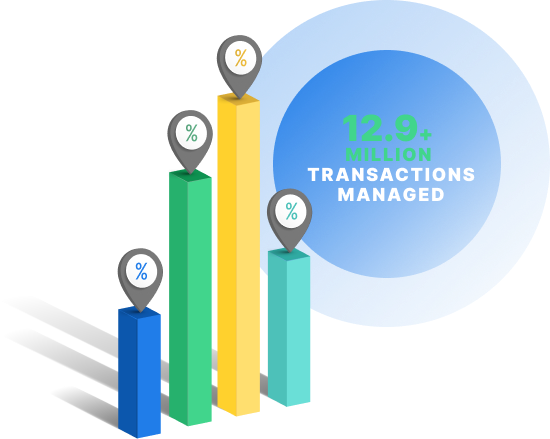 The degree of functionality
When we talk about function, we mean the capabilities of your web design. Interacting with customers, offering useful tools for visitors, and selling products are all examples of different levels of function. Like web design itself, function can range from the bare necessities to an enthralling experience.
With our website design pricing calculator, you can select needed functionality, like for an ecommerce site.
Simple website functionality
Simple functionality is the most affordable possibility, and it'll allow your business to build some muscle before you compete with bigger companies. Requesting users to sign up for a newsletter with their email addresses is a common form of base-level functionality, and it works so well that a lot of big brands still use the technique to encourage conversions. It's not going to turn a business into a multi-million dollar company overnight — but it's definitely a start.
Estimate: $2,000 – $4,000
Advanced website functionality
The concepts behind advanced functionality encourage your website's visitors to experience what you have to offer. They might create an account to access information, shop for products on an ecommerce site, or look through a listing of different downloads to find one that they want. Regardless of the specifics, advanced functionality in web design makes a site more versatile, engaging, and user-friendly.
Estimate: $4,000 – $10,000
Enterprise website functionality
Enterprise functionality sets the bar high for other websites, making a business the pace car for its industry. An enterprise website design includes intuitive, smart coding behind the scenes to allow customers to do virtually everything. They can sign up, buy, download, experience, and — best of all — trust a company since they've developed such a strong and user-friendly online presence. Enterprise website design offers site visitors a memorable UX that keeps them coming back.
Estimate: $10,000 – $25,000
WebFX on website functionality
Our web designers can create virtually any level of functionality. But, like with design itself, the right level of functionality truly depends on a company's needs, budget, and goals. We're happy when customers choose to use simple functionality — it means they're taking the first steps toward making an impact in their field. At the same time, we love the challenge of designing highly-functional, involved websites that drop jaws.
The type of content management system
Content management systems (CMS) are incredibly helpful for updating websites without going to a designer or developer for code. These behind-the-scenes programs allow a company to make changes to the pages of their sites without the required know-how of coding, servers, and other technical details. Instead, all of that knowledge is compressed and simplified into an attractive, easy-to-use layout that lets anyone alter a website without modifying the actual code behind the pages.
Basic content management systems
A basic CMS is a great starting point for web design, as it gives a business the base-level functionality of adding and altering individual pages. With a basic package, companies can usually update a homepage, landing pages, and possibly blog posts. While that might not sound like much, the ability to quickly and easily refine a few key pages on a site can significantly improve the site's overall design — and its SEO.
Estimate: $2,000 – $4,000
Advanced content management systems
The next tier of CMS capitalizes on the same points of the basic package with additional reach. This level of content management could include features like changing certain details for A/B testing, providing a user-friendly design for the company database, and more. Essentially, this kind of CMS limits the need for the use of independent coding, and it can save a ton of time when a company wants to roll out a new update.
Estimate: $4,000 – $10,000
Full content management systems
A full CMS allows you to make any change to a site without the necessity for any back-end coding whatsoever. This means that anyone can control any element on a page, quickly create whole new pages, and do pretty much anything they want to expand a website. Whether someone's writing a blog or adding a product, a full CMS covers it all.
Estimate: $10,000 – $25,000
WebFX on content management systems
A CMS can be an absolute godsend in terms of making your website easier to manage. Even if you use a basic service (like WordPress), you can still work magic with your website. Every CMS takes a little time to learn its ins and outs — but any time you spend learning them would still be less than the time it takes to learn to code, create individual additions to your site, and troubleshoot every new page.
The grade of database integration
Database integration involves connecting a website to vaults of data. This data can be virtually anything you can imagine, including inventory management, customer usernames, credit card information, downloads, directories, and more.
Databases are necessities to back-end web design, particularly for large, information-heavy sites. Integrating databases into a website allows customers and employees to access information on any relevant topics without leaving a site, and it also lets businesses store personalized user data so they can plan better UX designs.
That's why our web design cost calculator includes database integration settings.
Basic database integration
Basic database integration is the most affordable form of information organization and retrieval. This kind of integration is great for standard username / password storage, and it could also work for small quantities of downloadable files, directories, and other simple data. With those basic functionalities integrated into a website, it becomes more trustworthy and user-friendly immediately.
Estimate: $2,000 – $4,000
Advanced database integration
Advanced database integration lets companies store more information so they can complete more tasks, like adding secure webpages with varying levels of access, tracking ecommerce shopping carts, housing a content management system, and more. This level of database integration is a great standard for any company, even new startups, because of its range of possibilities. On the downside, it'll drive up the price of web design as a whole.
Estimate: $4,000 – $10,000
Full database integration
With full database integration, databases are completely connected with the high-level, high-speed functionality that big companies need to grow. They can access huge amounts of data, and they can secure as much of it as they want. Full database integration streamlines a website to create a high-quality UX design that visitors are sure to love.
Estimate: $10,000 – $25,000
WebFX on database integration
Database integration is great just because of how much time it can save you year after year. The amount of time it takes someone to retrieve information from unintegrated sources may not seem like much, but it can add up over the life of your business. You don't have to use it — in fact, you shouldn't if you already have a centralized data vault — but database integration is a necessity for growing brands.
We don't want to tell you about the work we do, we want to SHOW you.
View Our Portfolio

We've built over
Websites
in a variety of industries.
Why businesses should choose WebFX for website design
When you and your company work with WebFX, you get the knowledge and expertise of some of web design's sharpest minds, not to mention some of the best online tools, gadgets, and web design options. As we've said before, effective communication, professionalism, and positive results are critical to successful web design project — and we deliver all of those in force.
Just take a look at our portfolio of web design work, not to mention the awards we've earned for our work and the testimonials from clients in response. Some of them started with using our web design cost calculator, and others just contacted us directly. Regardless, we've helped these companies achieve their goals and then some, and we want to do the same for you.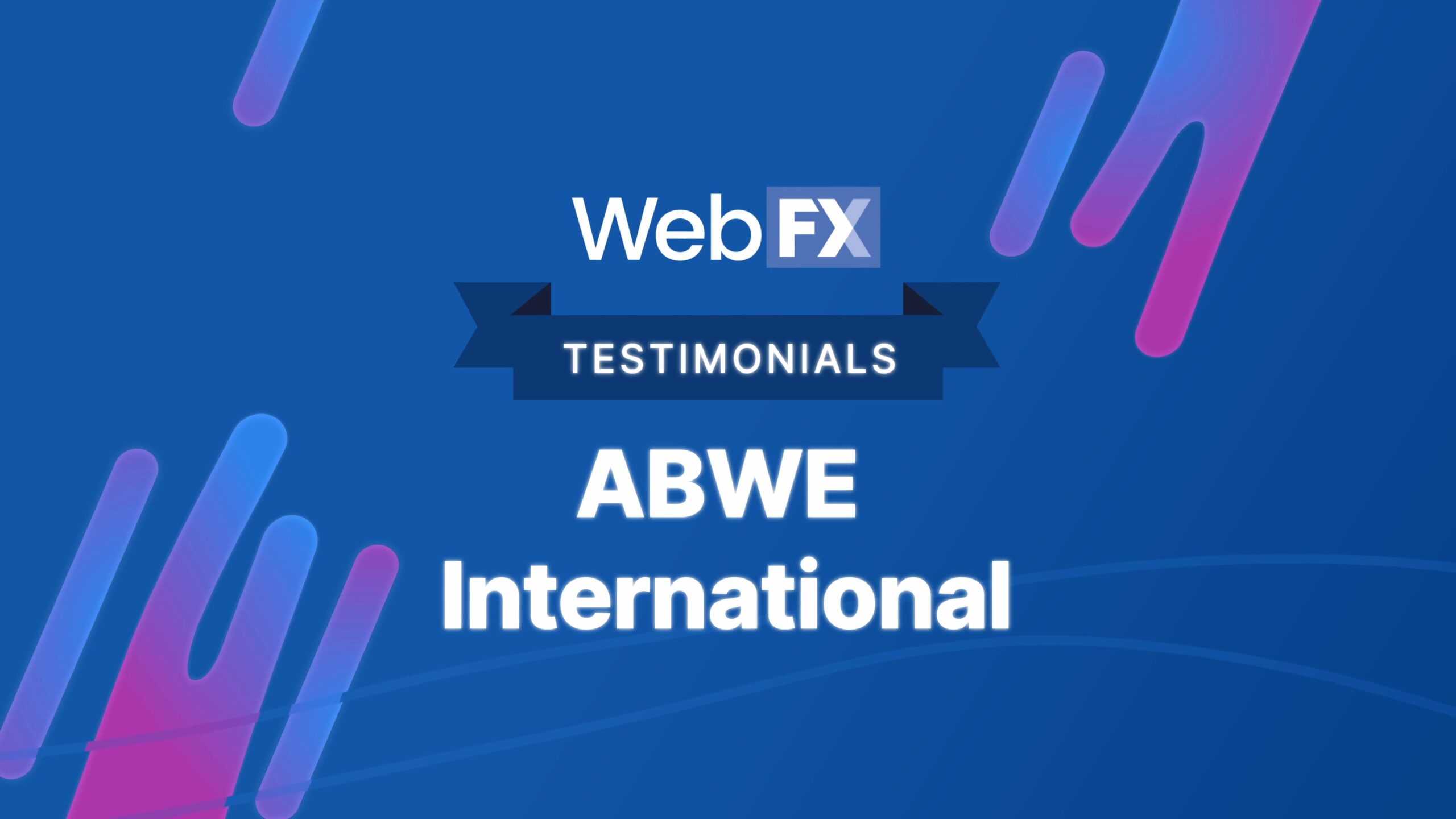 Our core belief is that our clients' success is our success. The more we do for you, the more we feel satisfied that we've worked hard and achieved the results that we wanted. Every time we increase a company's website traffic, conversions, or visibility online, we know that we've empowered that business to grow its brand. In turn, that can give you the added revenue to expand your reach, raise the salaries of your best workers, or whatever else you choose to do — our goal is simply your success.
If you want to grow your company, we want to grow it with you. Partnering with WebFX doesn't just mean we'll meet your expectations — we'll exceed them. We want to surprise you with our commitment to excellence.
Contact us to get a web design cost quote and start working on your web design today. We'll talk about website design cost, service prices, and the different features we can implement for you. We can't wait to hear from you!