WordPress Web Design Services: Get More Revenue From Your Site
Launch a revenue-driving WordPress site with the WordPress web design services behind $3 billion in revenue. With WebFX, you'll receive a custom WordPress site built for driving revenue. Learn more about our SEO-friendly WordPress website design services now!
"Our expectations were high and we were not disappointed. WebFX created a masterful design [and] invested the time to understand our business and audience and delivered a well thought-out design in very little time."
CEO
FOOD SERVICE COMPANY
Our WordPress web design services include everything you need, from custom design to SEO
If you're wondering what we can do for you as your WordPress web design agency, the list covers everything from a custom web design to search engine optimization (SEO) and everything in between.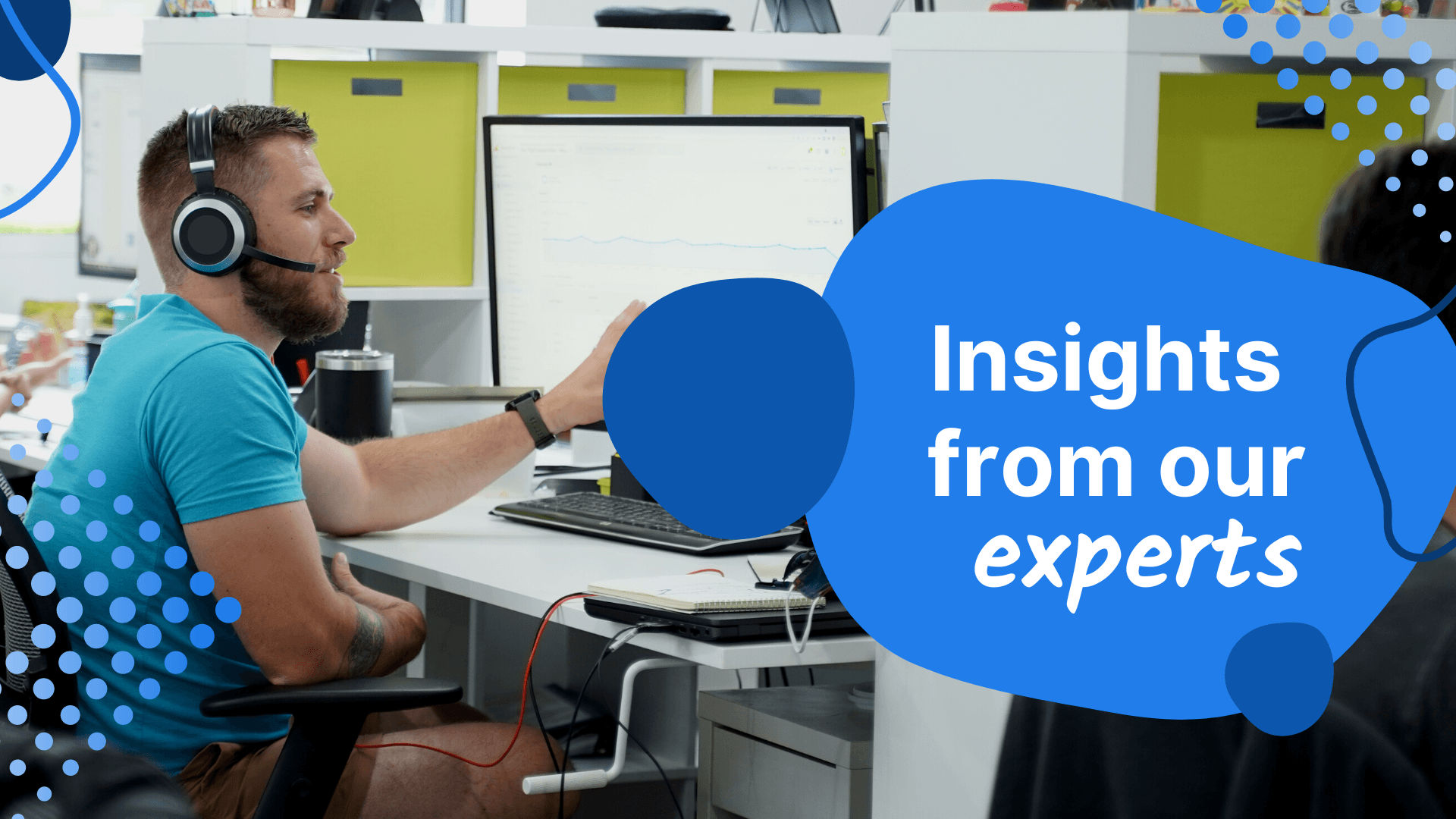 Custom web design services
WordPress is one of the best CMS platforms for custom design — the options are endless! Your web designer will be able to customize everything from your navigation bar placement to your page background.
Custom web design can be difficult if you're working with an HTML-coded site, but with WordPress, customization is just a few clicks away. One of the biggest perks of working with WordPress is the fact that you can likely make changes on your own after going over the platform with your project manager.
Your web designer will implement all the major design features and will always be able to help you with changes, but in the long run, you'll likely be able to make some of those changes on your own due to the simplicity of the platform.
Here are a few WordPress web design elements that your web designer will be able to customize:
Themes: Your theme dictates the overall layout of your website, and a change in theme can change things like your home page layout and post sliders. You'll be able to choose from WordPress themes, Premium WordPress themes, and mobile-ready themes.
Widgets and menus: Customizing menus on an HTML site can be time-consuming and difficult, but with WordPress, your custom web designer will be able to implement custom widgets and menus in a few clicks.
Side header: If you want to make your website even more unique, WordPress allows you to customize your site header to feature your products, services, or anything you can imagine.
Page background: You can use WordPress to customize your page backgrounds, too! Talk about fancy!
Website URL: WordPress supports custom URLs as long as you purchase and register a new domain.
Colors and fonts: The WordPress interface allows you to upload custom fonts and colors to ensure that your site is perfectly branded.
Responsive web design services
With over half of all website traffic generated through mobile phones in 2023, it's crucial that your WordPress website is responsive.
Responsive design refers to a website that provides the same experience to site visitors using mobile phones as those using a desktop computer or laptop. When you're not using your phone to surf the web, contact forms take up the whole page, you're able to easily fill in form fields, and buttons are easy to click.
Sometimes when a website is presented on a smaller screen, like that of a smartphone, elements like form fields and call-to-action buttons get smaller too and can deter users from interacting with your website.
In order to ensure that all users are served an effective version of your website, no matter what device they use, it's crucial to work with a WordPress web design agency that offers responsive design as a service.
SEO services
SEO is one of the most important WordPress web design services an agency offers. It is the one service that ensures that your WordPress website is found in search engines like Google and can help drive more traffic to your website and more conversions for your business.
Your custom web designer will most likely include SEO in your WordPress website design services. Since the service is so critical to the success of your website, you should look for an agency that can provide this service.
SEO as a strategy is made up of smaller strategies that all work together to help your custom WordPress website rank highly in Google, which helps your website gain more site traffic.
Some SEO strategies that your WordPress web design company will use include:
Keyword research: One of the WordPress web design services that your agency will offer is keyword research, which helps them understand what your target audience is searching for online. This will help them create content around those target keywords and help you rank higher in Google.
Content creation and implementation: Content is one of the most significant parts of your custom WordPress web design since it's what will rank in Google, and ultimately draw users to your site. Your WordPress agency will create content based on their findings from keyword research and implement that content on your freshly designed site.
Internal linking: Internal linking refers to the way that pages on your website link to other site pages, allowing Google to find and index your website pages faster. This is a crucial part of SEO.
There are many other SEO strategies that your WordPress web design company will utilize like multimedia implementation to help your beautifully designed WordPress site rank at the top of Google results pages.
Why hire an agency for WordPress web design services?
Hiring an agency is likely your best bet when it comes to custom web design. Although WordPress has an extremely user-friendly interface, to implement the customizable elements that we mentioned above, you'll be happy that you hired a WordPress agency.
Here are a few reasons you should consider hiring an agency like WebFX for WordPress web design services:
We'll save you time
If you're looking to implement all the services offered by a WordPress agency, you'll be hard-pressed to keep up with your every-day job.
The WordPress interface takes some time to get used to, and if you're planning on doing it in-house, it'll take some time to figure your way around. Not only that, but customization options take some extra time.
We'll save you money
Hiring an agency for custom WordPress design services will help you save money in the long run, especially if the alternative is hiring someone to perform the services in-house.
If you add someone to your team specifically for custom web design services, you'll have to add someone else to your payroll and provide the resources necessary for them to do their job. And since time is money, you'll even save time for your staff to work on other projects.
In the long run, it's more cost-efficient to hire a WordPress agency.
We're experts
If you hire a professional WordPress agency to implement a custom web design, you can rest easy knowing that your website design is in good hands. After all, they're experts!
There are a few ways to make sure you're hiring an expert in the industry:
They have a ton of positive reviews and testimonials
They've been in business for over a decade
They provide more than one service
They post informational content on their website
When you determine all of these statements to be true, you can be sure that you're working with an expert WordPress agency that can provide you with top-notch WordPress web design services.
WordPress web design services cost calculator
Get an instant estimate for WordPress web design services with our free calculator:
Project Quote Calculator
Use the sliders below to indicate your needs, then click the "See Pricing" button for a free, instant quote.
Project Quote Calculator
We estimate your project will cost between and . Please complete the web form below for an exact project quote from a WebFX website design strategist.
"*" indicates required fields