Web design is the cornerstone of any moving company's marketing strategy.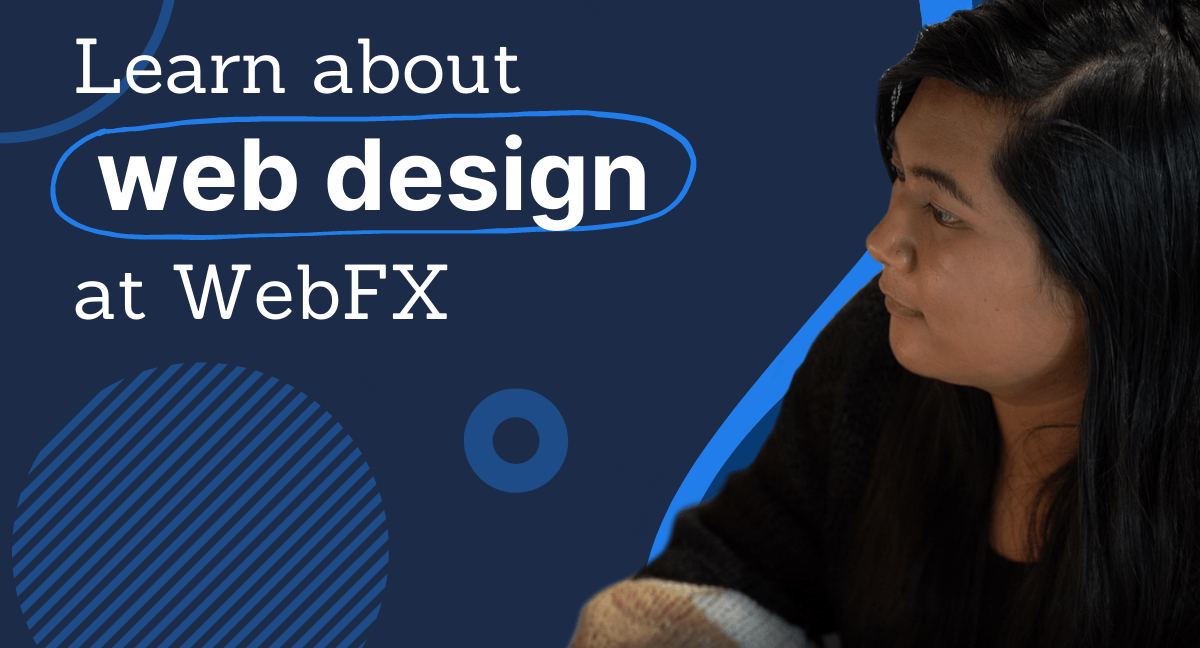 If you are a mover looking to attract more customers and increase revenue for your company, it's time to invest in your website.
On a website, you can list everything about your business and earn new customers in a snap. But there's a catch: Your site has to look good enough to show those customers that you're the right choice.
Well-designed moving company websites stand well above and beyond other sites in your industry and show that your business is exceptional.
With a moving company website design that includes modern design trends and optimization strategies, you won't have to tell your customers that you're the best moving company in town — they'll know it just by looking at your site.
Keep reading to learn more about building a professional website for your business with WebFX's moving company web design services.
For instant assistance, contact us online or give us a call at 888-601-5359 to speak with a strategist!
We'll help you create a website that stands out.
"WebFX has been instrumental in helping us develop a new website, allowing us to be a leader in our industry."
Learn More About Our Web Design Services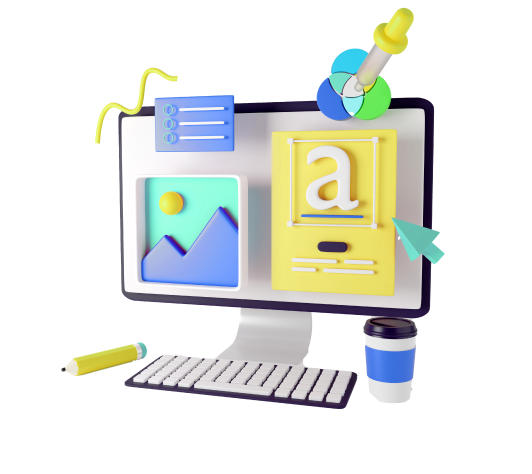 Explore moving company website design services
With WebFX, your moving company can get the design services it needs. Whether you're looking to launch your site fast (think 30 days) or rebuild your existing site (think a redesign), our U.S.-based team of designers, developers, and project managers can help.
Check out our moving company website design services below to learn more about what we offer:
If you'd like a custom quote for your web design project, check out our free cost calculator!
Hear What It's Like to Work With WebFX!

"Our organic traffic has increased every month since we started working with WebFX. Organic is by far the leading source of traffic, making this our best return on investment of anything else we do online."
Trailer Company
What do our moving company website design services include?
All our moving company website design services include the following:
You can also add-on optional features like:
Database integration
Ecommerce functionality
Professional SEO copywriting
Content management system (CMS)
And more
If you're curious about what your site needs, contact us online to speak with an experienced strategist. They can provide you with a custom proposal and web design estimate, which you can share with company decision-makers and compare against other web design agencies.
Why partner with WebFX for your moving company's website design?
Businesses across the U.S. choose to work with our web design company for a few reasons, including:
For our clients, we're someone they can trust to get the job done — and get it done well.
With our moving company website design services, you can trust that your site will receive the attention it deserves to launch on time, rank well in search results, and drive leads. That's because you'll receive the expertise of a project manager, plus a team of marketers, developers, and designers.
You can learn more about why businesses choose our agency by reading our testimonials!
3 best practices for moving company website design
Whether you design your moving company's website in-house or with the help of an agency, make sure it follows these three best practices:
1. General web design
All websites aren't created equally. It takes a lot of time, effort, and testing to make a new site work as intended, and even more to turn it into a customer-generating property for your business.
(We'll get to that in our last section.)
For starters, moving company websites should include your company's name and logo on every page. Beyond that, you should also have your name, address, and phone number in the footer of every page so new customers can contact you at a glance.
User experience design
High-quality web design also includes elements of user experience design (UX). That means you empathize with your website's users to figure out how they see your site, how they move through it, and what makes them convert into full-paying customers.
That means you need to have clear navigation, fast page loading speeds, concise calls to action, and minimal errors.
Once you've incorporated all of those principles into your moving company website, you can be sure you're attracting and converting as many new customers as possible.
In addition to that, web design is a major ranking signal to Google for search engine optimization (SEO) purposes.
Well-designed websites often outrank poorly-made ones because they offer Google's users a better experience. Ultimately, that's Google's goal with every search — to provide the best possible experience to searchers.
You fulfill that parameter by using a modern and well-crafted website to promote your brand online.
Google may not see your site the same way as a human visitor, but its algorithm can "read" your site's code extraordinarily well. So when you have a quality website, Google knows and adjusts your site's ranking in search results accordingly.
Overall, that means the design of your site isn't just important in terms of appearance — it's also important in terms of profit!
But general web design is just the tip of the iceberg.
2. Responsive design
Responsive design is the process of making your website show up properly on every device from a desktop computer to a smartphone.
While that may sound like a lot for a local moving company, it's still important.
Responsive design is now a major ranking factor in Google, and other search engines have followed suit. So if you want to outdo your competitors in search results, you need a website that works properly on any Internet-connected device, regardless of browser or screen size.
This also works to your advantage from a UX perspective. When your website works on every device, you let anyone become a customer.
This is the opposite of what happens when you only design for desktop computers. When someone tries to access a desktop-only site on a smartphone, the site looks cluttered, small, and unreliable.
But when you have a site that looks perfect on screen — even if that screen is only 4" long — you make it easier for your users to read.
That makes it easier for them to enjoy your website, learn about your company, and eventually convert into a customer.
So even though responsive design may deal with how your moving company's website appears, its implications go much further than that.
Responsive design not only covers your website's appearance — it also affects your user interactions and site functionality.
With that in mind, the best moving company websites are all responsive.
Even if you're the only moving company in town and you already rank well in Google search results for your target keywords, it's still smart to incorporate responsive design into your website to provide a better user experience.
Once you've done that, you can be sure you'll get more customers from your site.
And you can get even more with our third web design strategy.
3. Conversion rate optimization
Conversion rate optimization (CRO) is the process of testing your website to learn how you can get as many new customers as possible.
So once you have a top-notch website that's responsive to all Internet-connected devices, you can work on getting as many new customers as possible.
A/B testing
The #1 CRO strategy for moving companies is A/B testing. In an A/B test, you create two (or more) variations of the same call to action (CTA) on a page and see which performs best over the course of about a month.
This strategy works best when you apply it to a page with a lot of traffic and a low conversion rate. The smallest changes can make the biggest difference — even if you just change the color of a button at the bottom of a page!
You can also test other elements of a page aside from your CTA. The headings, font size, image placement, and sidebar are all valid subjects for your A/B tests.
Plus, using A/B tests helps you understand your customers better. So if you suddenly increase your conversion rate by 10% because you changed the color of a button, you can apply that change to your entire site to see how it does.
Most of the time, an improvement to one page will also improve another. Naturally, there are exceptions to this rule. But if you find something that works, you can try it on it on other pages as well!
The biggest downside to A/B testing is that it's slow. It takes a long time to get results from enough people to draw accurate conclusions. That's because A/B testing is designed to work over the long-term.
So if you see clear results for an A/B test after a day, don't jump to conclusions just yet — over the next four weeks, you could easily see a change in those results.
In fact, the exact opposite result may come true over time!
That's because the longer you run an A/B test, the more you approach a workable average. You may have started your A/B test on a day one of your infographics went viral. That could easily skew your results for that day.
On the flip side, you may have started your A/B test at the tail end of a holiday. That would skew your data to the low side, which would make a good strategy look like it isn't working. The point is that the longer you run an A/B test, the more accurate your results become.
Still, you don't want to run your tests for too long. Otherwise, you'll never decide on improvements.
That's why we recommend about a month of run-time. That should give you enough visitors to create a good sample size, and it'll cover enough time to accommodate seasonality or other sudden changes in traffic. Best of all, it also makes your final changes more accurate.
When you implement changes from a long-running A/B test, you can be sure you've made a good change that'll pay dividends to your moving company's website for years to come.
If you implement changes after one day of testing, you'll probably have to A/B test again to get the long-term results you want.
Get started with your moving company's website design
At WebFX, our design team has won many awards for their excellent work with our clients' websites.
We understand that web design is the cornerstone of any business's online presence, and that's why we make sure we do it well. We'll get to know your business and goals, and create a unique site that's tailored to get the results you want.
If you want to get more customers for your moving company, we'll design a website that'll work for you!
Contact us today to learn more about our website design services and get a website that'll help your moving company grow!
Earn a 20% greater ROI with WebFX