How to Become a Successful Walmart Marketplace Seller
Around 18,000 third-party sellers offer their products on Walmart.com or Walmart Marketplace. This number, which is significantly less than the millions of active sellers on Amazon, gives businesses a less competitive opportunity when it comes to increasing purchases and revenue.
How can your company succeed as a Walmart Marketplace seller, though?
With a competitive strategy, as well as a proactive approach to selling your products. If you're ready to learn how your business can earn more from Walmart Marketplace, keep reading. Or, get a strategy tailored to your company and goals by contacting our award-winning team.
Call us at 888-601-5359 or contact us online to get started!
Need help marketing your business on Walmart Marketplace?
CONTACT US TODAY TO LEARN MORE!
What is a marketplace seller on Walmart?
A marketplace seller on Walmart offers its products for purchase on Walmart.com. Every Walmart Marketplace seller undergoes a thorough vetting and onboarding process to ensure the best shopper experience.
Walmart requires every seller to meet these basic requirements:
Global Trade Item Number (GTIN) or Universal Product Code (UPC) GS1 company prefix number
U.S. tax ID
W-9 form
Past marketplace experience
Competitive pricing
Fast and reliable fulfillment
Business-to-consumer (B2C) U.S. warehouse
First-class customer service
Even if a business fulfills these requirements, Walmart may decide to deny the application. In comparison to Amazon, Walmart maintains a strict set of standards for sellers. It also manually reviews and approves every application, versus automating the process.
7 best practices for succeeding as a Walmart Marketplace seller
When your company becomes a Walmart Marketplace seller, you gain access to several benefits. For one, you have less competition on Walmart.com than on other ecommerce platforms. You can also reach more than 100 million unique shoppers each month, which can drive additional revenue.
If you want to maximize these benefits, however, you need to follow these seven best practices:
1. Test 2-3 products before launch
Before you can launch your products on Walmart Marketplace, you must preview and test at least one product. For the best results, however, Walmart recommends testing two to three products from your catalog.
When you test more than one product, you can experiment with the following:
Order shipments
Order cancellations
Order adjustments
Even if your company's active on Walmart Marketplace already, you can still incorporate this proactive approach into your strategy. For example, every time you add a new product, you can preview it. This step ensures your product features the content and price you want.
If you ever modify your shipping methods, you should retest product ordering too. For instance, if your company begins offering Next Day shipping, it's essential to confirm that your fulfillment center receives the appropriate notifications to process that order on time.
2. Win the Buy Box
For businesses with Amazon experience, the Buy Box is a familiar term. Like Amazon, Walmart also uses a Buy Box for each product listing. Win the Buy Box and your company becomes the first or default choice when a user adds a product to their cart.
While you should always pay attention to the Buy Box, it's critical if your company sells a product that other Walmart Marketplace sellers offer. Why? On Walmart.com, there is a single item page for each unique product, meaning sellers share the item page and compete for the Buy Box.
If you want to win the Buy Box on Walmart.com, your business needs to take the following actions:
Keep your product in-stock
Price your product at competitive rates
Offer your product with free shipping
Companies that sell products priced over $35 don't have to worry about offering competitive shipping rates. Walmart.com ships orders over $35 for free, which can help your business take the Buy Box from a competitor.
Use the Buy Box Report to check your company's Buy Box status. You can access the report, which updates every 30 minutes, through your Seller Center account. Once you log in, go to "Manage Items," select "Download," and then "Download Buy Box Report" from the dropdown menu.
3. Use Deliverr for order fulfillment
Via Deliverr, a service comparable to Fulfillment by Amazon (FBA), Walmart offers free two-day shipping to shoppers. While similar to the perks of Amazon Prime, Deliverr does not require a subscription, which means any user can take advantage of Deliverr.
Companies that use Deliverr for two-day shipping double their Walmart sales, on average.
If your company doesn't offer free two-day shipping, it's easy for shoppers to eliminate your products through search filters. It's also easy for your competitors to take another sale from you. That's why your business needs to think about Deliverr.

Deliverr does more than offer a shipping perk. It can also help your company:
Increase your products' search ranking
Improve your chances of winning the Buy Box
Expedite your shipping and fulfillment times
Decrease your fulfillment and shipping rates
If you sign-up for Deliverr, your business pays for product storage and fulfillment. Like FBA, your company ships your inventory to Deliverr. Once a user purchases your product, Deliverr picks, packages, and ships it.
For an accurate cost estimate, use Deliverr's free fulfillment cost calculator.
4. Create product bundles
Product bundles can also help your business become a successful Walmart Marketplace seller. With product bundles, your team not only offers value to shoppers but also moves slow-moving products from your inventory.
When you create a product bundle, it's essential to put the shopper first.
Look at your best-selling product, for example, and think about what other products would offer the most value to shoppers. If you sell computer monitors, for instance, you may bundle a monitor with an HDMI cable, which shoppers can use to connect their monitor to their computer.
Create your product bundles by making a new product listing, per package, in Seller Center.
If you can't find a user-friendly way to bundle a low-selling product with a high-selling one, consider offering those products with a reduced price or clearance flag. With these promotional tags, you can catch the eye of shoppers looking for a deal.

Add a promotional price to your products via Seller Center. Keep in mind that you can only have five promotions per item in Seller Center. It's also critical for your team to double-check the promotional price, as updates can take up to four hours to go live.
5. Offer customer support 24/7
Like your business, Walmart.com wants to provide shoppers with the best experience possible.
That's why Walmart advises every Walmart Marketplace seller to offer live customer support 24/7. Walmart requires all Walmart Marketplace sellers to respond to customer inquiries within 24 hours. Automated responses don't count.
If your company doesn't provide immediate customer support, it can result in several actions, including:
Order refunds
Selling restrictions
Selling suspensions
Make customer support a priority in your Walmart Marketplace strategy. While it's critical to provide 24/7 support, it's also essential to have a friendly and knowledgeable support team. When you invest in this kind of talent, you can make sure shoppers have a positive experience with your company.
This experience can lead to a positive review, word-of-mouth recommendation, and more.
6. Run Walmart Performance Ads
If your business uses Deliverr, you can take advantage of Walmart Performance Ads (WPAs) or Walmart Sponsored Products immediately. Just contact Deliverr. Companies that do not use Deliverr can use WPAs too, but you need to submit an application to the Walmart Marketplace team.
With WPAs, which operate on a pay-per-click (PPC) model, your business can advertise your products to shoppers across Walmart.com. As you only pay when users click on your ad, versus when users see your ad, WPAs offer a cost-effective advertising option.
Plus, Walmart optimizes WPA performance with its internal relevancy engine. Its internal relevancy engine helps Walmart determine the best location for displaying your ad. It can also find the best keywords for triggering your ad.
Look at the example below, for instance.

In this example, Walmart promotes the Shark Steam Mop when a shopper searches "swiffer." Per its internal relevancy engine, Walmart determined that there was value in targeting a competitor brand name, Swiffer.
While Walmart can help your company target the best keywords and locations, it's up to your team to decide how much each click is worth to your business. This is your cost-per-click (CPC) or what you pay when someone clicks on your ad.
For reference, Walmart requires Walmart Marketplace sellers to have a monthly ad spend of at least $1000. How you invest that money, however, is up to your team. This is where the expertise of an experienced digital advertising agency, like WebFX, becomes valuable.
As we've managed more than 650 ad campaigns and generated more than $3 billion in sales for our clients, we're one of the most experienced agencies when it comes to Walmart Marketplace. Our client retention rate of 91% also makes us a trusted partner of businesses worldwide.
7. Optimize product listings for search
On Walmart.com, product optimization or search engine optimization (SEO) is essential. As shoppers tend to search for what they want, and then filter their results, it's critical for your team to optimize products for search intent.
If your company sells floor rugs, for example, you want to optimize your product title, description, and images for keywords that shoppers use to describe your product. That way, you can increase your ranking in search results. When you appear at the top of results, you can reach more shoppers.
Discover how users describe your product by searching on Walmart and checking its autocomplete suggestions. In the example below, for instance, you can see that additional searches for "floor rugs" include "kitchen floor rugs" and "living room floor rugs."

If you complete your search for "floor rugs," you can see that most products don't target this keyword, which could indicate an opportunity for your business. In comparison, if you search "area rug," most of the results target this keyword, which appears bolded.

When you optimize your products for SEO, avoid keyword stuffing. With keyword stuffing, your product looks spammy to shoppers. It can also result in disciplinary action from Walmart Marketplace, which can lead to a seller suspension.
We foster and form long-term partnerships so that your business has long-term results.
Over 90% of WebFX clients continue partnering with us into year 2 of their campaign.
Hear from Our Happy Customers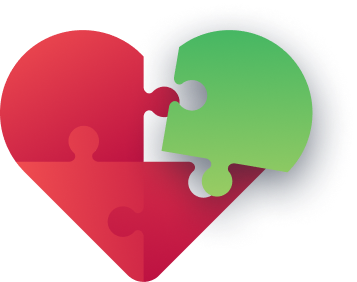 Get more orders from Walmart Marketplace
In the past five years, we've generated more than $3 billion in revenue for our clients. Plus, we've managed more than 12.9 million ecommerce transactions, emphasizing the power and performance of our custom data-driven strategies for ecommerce companies.
Discover how our team of more than 500 digital marketing specialists can help your business earn more orders and revenue from Walmart Marketplace. Tell us about your business by contacting us online or chat with an experienced strategist one-on-one by calling us at 888-601-5359!
Earn a 20% greater ROI with WebFX