Enterprise SEO: Your Pocket Guide to SEO for Enterprises
Is your enterprise business looking to maintain online visibility and drive more qualified traffic? If so, enterprise search engine optimization (SEO) is the solution for you. With enterprise SEO, you can help your business increase rankings in search results to drive more traffic that turns into revenue.
Enterprise
Home 8 Proven Enterprise SEO Strategies for Your Company Search engine optimization (SEO) at the enterprise level introduces a range of challenges, as well as opportunities. You have more competition, but also access to a much larger audience, which can […]
Enterprise
Home How to Do an Enterprise SEO Audit: 15 Things to Check Search engine optimization (SEO) — a collection of strategies aimed at helping your site rank in search engine results for relevant terms — is crucial for growing your […]
On this page, we'll answer all your questions about enterprise SEO, including:
If you need help launching your enterprise-level SEO strategy, WebFX has a team of over 500 marketing experts ready to help. With over 25 years of experience in SEO, we're an unmatched partner for delivering results with your campaign. Contact us online or call us today at 888-601-5359 to speak with a strategist about our enterprise SEO solutions!
Independent research from Clutch has named WebFX the
top SEO company

in the United States.

Clutch has personally interviewed more than 250 WebFX clients to discuss their experience partnering with us.

Read More Clutch Reviews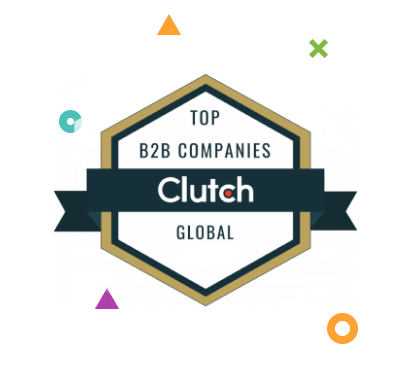 What is enterprise SEO?
Enterprise SEO is a large-scale approach to SEO that focuses on helping large businesses and corporations optimize for search engines. With enterprise SEO, you get marketing that keeps up with the brand recognition, visibility, and volume of pages your enterprise company has.
Why should I invest in enterprise SEO solutions?
Investing in enterprise SEO is crucial if you want your business to continue growing, maintain rankings in search, and preserve your brand reputation. If you're still feeling hesitant about investing in enterprise SEO, here are three big reasons to make the leap:
1. Traditional SEO just doesn't cut it
When looking into enterprise-level SEO, you may think, "well, can't I just use traditional SEO?" No! If you rely on the tactics of traditional SEO, your strategy will fall to the wayside.
While enterprise SEO uses similar tactics, they're approached differently. For example, traditional SEO targets long-tail keywords (3 or more words) to help small businesses reach qualified searchers. On the other hand, Enterprise SEO targets highly competitive short-tail keywords (1-2 words).
Overall, traditional SEO isn't scaled to keep up with your brand's reputation and optimization level. With enterprise SEO, though, you get a strategy built to help you optimize your presence in search engines at a higher level. Enterprise SEO can handle optimizing a larger page amount and more significant technical issues.
2. Your competition level is high
As an enterprise business, you're competing against hundreds of companies in your market. If you rely on traditional SEO, you'll have a hard time staying competitive with other enterprise businesses.
Instead, using enterprise SEO can help you keep up with the high level of competition. Enterprise SEO will ramp up your SEO efforts to help you maintain rankings in search and outrank your competition.
3. Your marketing is to scale
One of the biggest reasons to invest in enterprise SEO solutions is to get marketing to scale. As we've emphasized, traditional SEO isn't scaled for enterprise businesses –– it's built for small-to-midsized businesses (SMBs).
With enterprise SEO, you get a marketing strategy built to help your corporate business continue to grow online. From optimizing for more keywords to adding more content to your site, you'll get an SEO strategy that grows with your business.
6 tips for doing enterprise SEO
If you're convinced that enterprise-level SEO is right for you, it's time to start building your strategy.
Here are six tips to help you launch a successful enterprise SEO strategy!
1. Optimize for short-tail keywords
When you do SEO for enterprise, you want to optimize your strategy for short-tail keywords. While you can still (and should) optimize for long-tail keywords, you'll want to optimize for short-tail keywords that have higher traffic volume. As a highly regarded brand, you have the opportunity to rank higher for these terms.
To help you find the right short-tail keywords, use a keyword research tool like KeywordsFX. You can conduct keyword research to generate a list of relevant terms to include on your pages.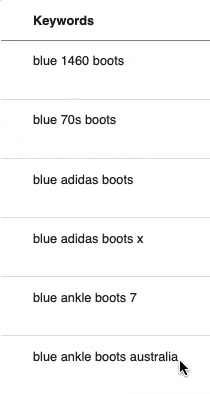 When you conduct keyword research, you'll want to pull as many relevant terms as possible. A big part of enterprise SEO is optimizing for dozens of keywords to help reach the right people. You may even have pages that optimize for hundreds of key terms!
Once you identify your terms, you can integrate them into your pages to help them rank for different search results.
2. Create more quality content
Another critical component of your enterprise SEO strategy is content creation. If you want to keep up with your competition, you must create high-quality content very often. Creating this content enables you to drive traffic to your site and maintain your rankings continually.
The best content for ranking in search results is written content, like blogs, articles, and guides.
To start creating content, come up with a list of industry-related topics you can cover. Once you generate your list of topics, you can begin searching for keywords related to the topic. You can use a combination of short and long-tail keywords for your content.
Once you have your topic and keywords, check the search intent for your core keyword ­­–– the main keyword you're targeting to get the piece to rank.
When you craft content, you want it to be relevant to your audience and what they search. You can see the search intent by typing your core keyword into Google and seeing what types of content appears.
For example, if you search "fall fashion trends," you'll find the results focus on creating lists of the top trends for fall.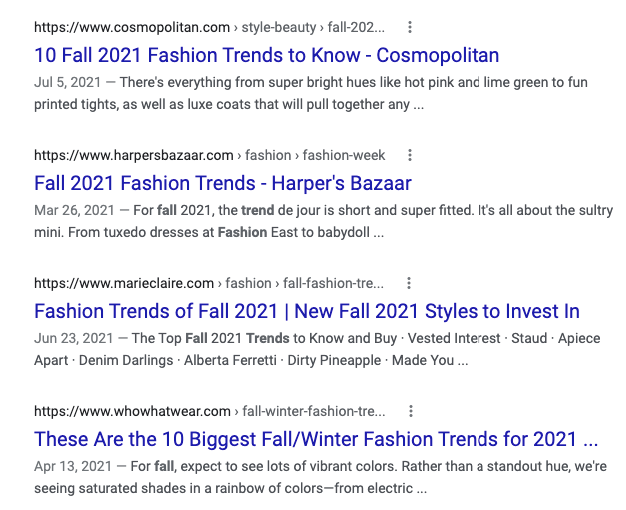 You would want your content to follow a similar format to rank in search results and meet user search intent.
Once you have your keywords and know the search intent, you can start creating your content.
When you create content, you want to make it frequently. As an enterprise business, it's critical that you continually drive traffic to your website, and you can do that by persistently creating content.
To help you keep track of all the content you create, use a content calendar. It will help you organize when you will make, edit, and post content for your company.
3. Use automation software
When you invest in enterprise-level SEO, you're going to have many tasks on your plate on top of any other strategies you run. To help you manage an enterprise-level SEO strategy, you'll want to use automation software to simplify the process.
Automation software makes it easy for you to manage and run campaigns. From tracking leads on your site to tracking search engine performance, automation software can help you simplify time-consuming tasks.
MarketingCloudFX, for example, provides you with lead attribution, call tracking, and search engine performance tracking. It also helps you nurture leads and personalize your marketing to create a better experience for your audience.
With the help of automation software, you can cut your task list in half. Instead of spending your time checking each keyword or looking at individual leads, you can get all the information in one place. It allows you to focus your energy on optimizing and improving your campaigns.
4. Improve your user experience
When you do SEO for enterprise businesses, you want to deliver a positive user experience for your audience. The user experience impacts how your site ranks in search results –– if you provide a poor user experience, users will bounce, and it will impact your site's performance.
So, how can you improve the user experience?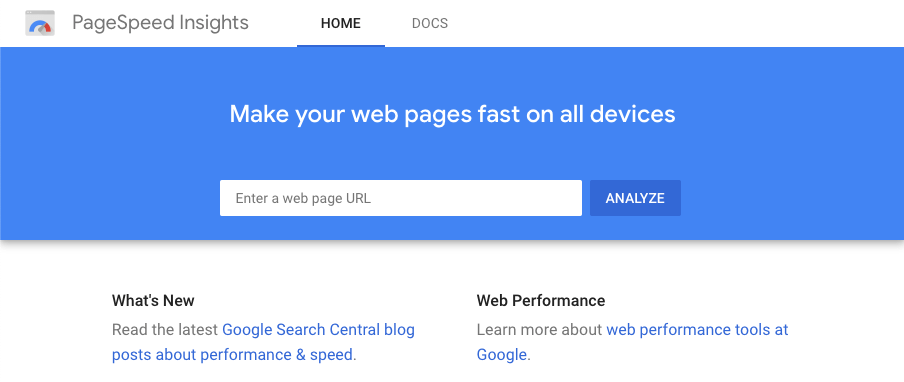 Make it easy to go back to your homepage: As an enterprise business, you can have thousands of pages on your site. When you set up site navigation, keep your homepage three clicks or less away so users don't get lost and frustrated with your site.
Add a search bar to navigation: Since you have many pages on your enterprise site, you want to make it easy for users to find what they need. Add a search bar to your navigation to help visitors find what they need fast.

Adding all these elements to your site will help you deliver the best experience for your audience and keep them engaged on your site longer.
5. Build backlinks
When you invest in enterprise-level SEO, you need to build backlinks. Backlinks are links to pages on your website from other authoritative websites.
As a reputable enterprise company, you've more than likely earned your share of backlinks to your pages. That doesn't mean you shouldn't put in the extra effort to gain more.
Backlinks are great for driving more traffic to your website and building your brand's reputation. You must keep earning backlinks so you can continually drive new traffic and build trust with your audience.
To earn backlinks, you'll want to create high-quality content. Once you create your content, you can reach out to industry contacts and invite them to check out your content and link to it.
Building backlinks will help build your trust and authority, which can help increase your ranking in search and drive more qualified traffic to your website.
6. Monitor your SEO performance
If you invest in enterprise SEO solutions, you want to make sure you monitor your campaigns. When you invest the time and money into campaigns, you want to ensure they're working and driving results for your enterprise business.
You can track critical metrics for your campaign, including:
Impressions
Keyword ranking
Backlinks
When you track campaign performance, you can see where your campaign succeeds and where you need improvement.
Need help with enterprise SEO?
SEO for enterprise businesses will help your corporation stay competitive in search results. If you aren't sure where to start with your enterprise SEO strategy, WebFX can help.
As a top-rated SEO company, we have over 25 years of experience driving results that help companies thrive online. In the past five years, we've driven over $3 billion in revenue and over 7.8 million leads for our clients. You can feel confident we'll build a strategy that helps your enterprise company grow online.
Ready to boost your brand's reputation and drive more qualified leads? Contact us online or call us today at 888-601-5359 to speak with a strategist about our enterprise SEO solutions!
Browse All of Our SEO Resources
How Is Your Website's SEO?
Use our free tool to get your score calculated in under 60 seconds.