Keyword Research Services: Capture Keywords That Convert
Keywords are essential for your search engine optimization (SEO). But to find keywords that will drive results, you must perform comprehensive keyword research — which is why you can benefit from keyword research services.
Drive revenue with data-fueled keyword research services
SEO involves trying to make your web content rank in Google search results, and keywords are perhaps the best tool for accomplishing that. By integrating select keywords into your content, you help Google rank you for searches most relevant to your business.
At WebFX, we know you must be purposeful about which keywords you use in order to reach the right audience with the right content.
That's why, when you partner with us, we'll make keyword research a critical step in optimizing your SEO campaign. Before we do almost anything else, we'll take the time to find the best keywords for your content.
With WebFX at your side, you won't be disappointed. We have over 25 years of experience, and we're masters at identifying top performing keywords that will help you put your business in front of the right people.
Read on to learn more about our SEO keyword research services, and then partner with us for all your SEO needs. Just call us at 888-601-5359 or contact us online to get started!
"We have been very pleased with the SEO service we have received from WebFX thus far. Even though it has only been a very short time since SEO has started, we can already see a positive move in our page rank. We would recommend WebFX's SEO services to anyone looking to increase their web exposure."
MANAGER
JEWELRY COMPANY
Why is keyword research essential for your SEO?
Without the right keywords, your business will have a very hard time getting its SEO off the ground.
Here are three ways SEO keyword research can heighten the success of your digital marketing.
1. Broaden your audience
You reach people on search engines through displaying your content in the search results. It follows, then, that when you target a larger number of relevant searches, you end up reaching more people.
That's one of the reasons keyword research is so important: It helps you grow your audience. With every keyword you add to your list, you increase the chances that new people will encounter your content and visit your site.
By including more relevant keywords on the page, you can increase your number of readers — and perhaps also your number of leads and conversions from that page!
2. Find higher-traffic keywords
The keyword research process isn't just about finding keywords. It's about finding the right keywords. Among other things, that means finding keywords that will help you drive the most qualified traffic.
With keyword research or SEO keyword research services, you can identify which keywords drive a substantial amount of traffic for your business. You can see how the search volume for these keywords changes over time, so you can target them at the right time.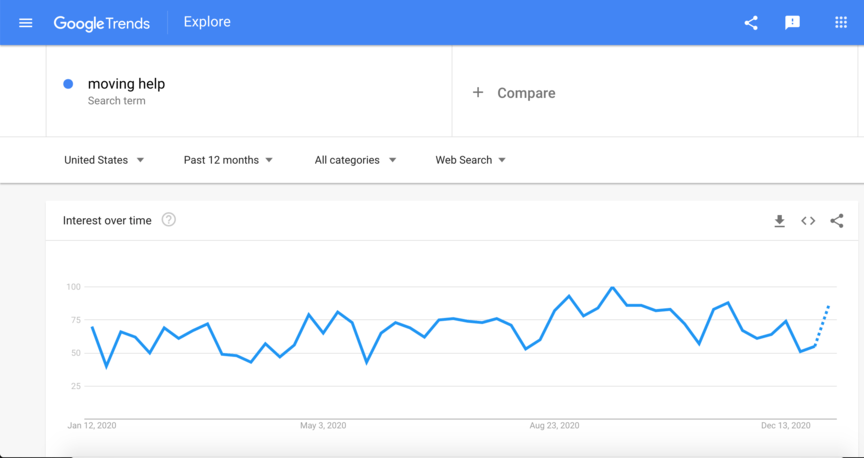 Ultimately, you won't know for sure which keywords will bring in the most traffic for your site unless you find out through research.
3. Craft more relevant content
A third major benefit of doing research to find SEO keywords (or investing in SEO keyword research services) is that it can help you craft more relevant content on your site.
One way to approach SEO is to write the content you want to write for your site, and then sprinkle in keywords to help it rank. But that's not the best way to go about it. If your keywords aren't relevant to your content, no one will click on it — if it ranks at all.
The best approach involves coming up with your keywords first, and then building your content pieces around them. When you do it that way, you ensure that your content fulfills user search intent — that is, why users searched for the keywords.
In short, SEO keyword research allows your content to give users what they're looking for in their searches, thereby bringing in more relevant traffic that's more likely to convert.
Inside our keyword research services
When you partner with WebFX, you'll receive the backing of over 500 marketing experts to help you perfect your SEO. That means no part of the keyword research process will be neglected. Here's an overview of what you can expect from our keyword research services!
1. Analysis of your company and audience
You can't develop a good keyword list without first knowing your company and your audience.
That's why, before conducting keyword research, we'll take the time to get to know you. We'll learn about your business and your goals, what you want your marketing to accomplish, and who makes up your target audience.
We'll help you develop buyer personas, so you can target people with information that's most relevant to them.
2. Come up with initial keyword ideas
With our keyword services, we'll help you generate a list of relevant keywords for your pages. After 20 years of working in SEO, we've developed a good sense of the types of keywords that people search when they're looking for a particular product or service.
This process will help you obtain a large list of potential keywords for you to target in your content. Of course, that's not to say that this list will be the final one — on the contrary, the list we create as we brainstorm is just a rough draft.
Once we have a list of brainstormed keywords, we can begin digging into the research itself to find out which of those keywords will work best for your business.
One of the main ways we can refine your keyword list is by looking at which keywords are driving the most traffic. We'll help you identify keywords that are high-quality and have a substantial search volume.
Search volume is an indicator of how many people search for a given keyword, letting us know which keywords on our list are worth integrating into your content.
3. Look at your competition
When it comes to ranking in search results, you're not the only company trying to obtain valuable leads and traffic. Your competition is actively searching and seeking out keywords to drive leads to their business. That's why we do a competitor keyword analysis.
When we conduct keyword research, we'll look at which keywords your competitors are targeting to help you identify potential keyword opportunities for your business.
4. Map and integrate your keywords
Once we have a list of terms to work with, it's time to start applying those keywords to your site. We'll start by keyword mapping, which is where we assign the terms to different pages on your site where they would best draw relevant traffic.
Once we've mapped your keywords, we'll start integrating them into your content, so you can rank in relevant search results and drive qualified traffic to your site.
Learn how we increased traffic by over 40%, and conversions by over 100% for an ecommerce client.
Read the Case Study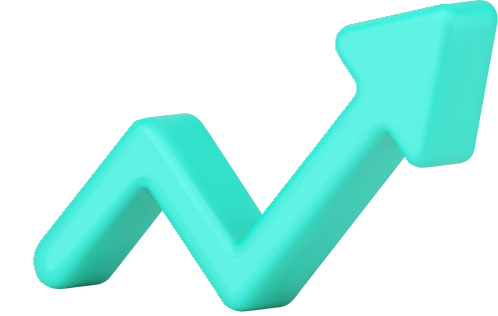 Why choose WebFX for SEO keyword research services?
When you partner with WebFX for our keyword services, you're working with one of the top SEO companies in the country. But what is it that makes WebFX the best agency to partner with on your SEO? Here are three benefits to working with us!
1. We have a large team of experts
At WebFX, we have a team of over 500 digital marketing experts, all ready and willing to help boost your SEO.
With an expansive team, you have more people available to work on your SEO campaign and help you identify valuable keywords for your website.
Additionally, having an expansive team means we have a more diverse array of experience and specialization. We use this diverse experience to help you create a custom SEO campaign that helps your business drive the best results.
2. We have experience
You don't want to partner with an agency that doesn't know what they're doing. Experience is essential for understanding how best to conduct keyword research and optimize SEO. Fortunately, WebFX has been driving SEO results for over 25 years.
When you partner with us, you'll gain access to a deep well of SEO knowledge and expertise. We'll put that knowledge to good use with your keyword research, piloting your campaign to success.
3. We're transparent with our services
With WebFX as your SEO partner, you'll never be out of the loop. We won't manage your campaigns without telling you what we're up to — we'll make sure you're kept up-to-date on all our actions.
As part of that, we'll be sure to provide periodic reports on the results we've driven and the keywords we've found for your SEO. You'll always know what's happening with your campaigns, so you can make actionable decisions about your marketing efforts.
4. We have a history of driving results
Our keyword research services won't just achieve the bare minimum required to help you rank. When we set to work optimizing a company's SEO, we always go above and beyond — and our past results prove that.
In the past five years alone, we've generated $3 billion in revenue for our clients and driven 7.8 million leads. Those numbers make it clear that we don't waste time or resources when we handle our clients' SEO.
Check out our case studies to see how we've helped our clients grow online!
5. Our clients love what we do
At WebFX, we deliver campaigns our clients love. Our customized approach to marketing enables us to drive results that help our clients' businesses thrive online.
That's why we have a client retention rate of 91% and a client recommendation score that's 488% higher than the nationwide average!
Don't believe us? Just check out our 1,020+ glowing client testimonials that attest to the awesome work we do for them!
Drive more revenue with keyword research services
Ready to kick your SEO into gear? If so, it's time to partner with WebFX for your keyword research services!
WebFX is a top-rated SEO company on Clutch, and we can help you find SEO keywords for all your top campaigns. We also offer various other SEO services, including:
Copywriting services
Page speed optimization services
Responsive design services
SEO audit services
And more!
To get started with our keyword research services and our SEO services, just give us a call at 888-601-5359 or contact us online today!