If your site won't rank and your leads tank — who you gonna call? A search engine optimization (SEO) specialist!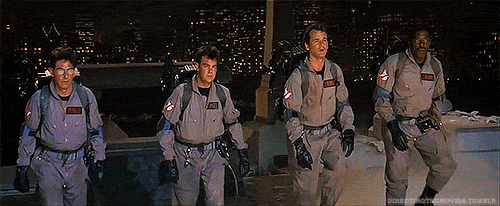 Equipped with proton packs an arsenal of marketing tools, SEO specialists can get your site to the top of search engine results, so you earn more leads and revenue.
But what is an SEO specialist, and what does an SEO specialist do?
Whether you're looking for an SEO specialist job description, you're aspiring to a career in SEO, or you want to hire an SEO expert, this post answers all your burning questions.
Otherwise, just keep reading, or choose an option below to get started!
Bonus: If you're looking to hire an SEO specialist, we've got the guide for you! Claim your free SEO request-for-proposal (RFP) template and use it when reaching out to your shortlist of SEO pros!
What is an SEO specialist?
A search engine optimization (SEO) specialist improves a website's visibility in search results on Google, Bing, and other search engines using research, writing, and analytical skills.
What job responsibilities do SEO specialists have?
SEO specialist job descriptions vary based on the type of company and whether the position is in-house or with an agency, but some of the major aspects of an SEO specialist's job are:
Auditing websites and existing SEO strategies
Identifying and implementing optimization strategies
Using data to evaluate and improve SEO and rankings
Some of the day-to-day tasks of an SEO professional include:
Conducting keyword research
Consulting with clients about their business goals
Optimizing client websites for search engines using strategies like:
Calculating ROI and preparing monthly SEO campaign reports
And more!
Some SEO specialists have different expertise, focus areas, and processes — especially in-house vs. agency SEO specialists.
Video: What does an SEO specialist do?
Check out our video with Trevin below to learn more about what SEO specialists do.
Insights from the experts: What's the role of an SEO specialist?
To give you an inside look at what an SEO specialist is and what SEO specialists do, our experts weighed in.

Trevin Shirey Senior Director of Business Development
"An SEO specialist is somebody with a wide range of skills within the SEO realm: The ability to make changes to a website to help it perform better in search engines.
This could involve many things, including making changes to the content of a website, making server-level code changes, adjusting the structure of a site, and more. Search engines take a look at many different factors when they evaluate a site, so an SEO specialist needs to have a variety of skills to help improve search visibility.
A talented SEO specialist has both technical skills and marketing know-how."

Cheyenne Ford Senior SEO Consultant
"The role of an SEO specialist is to monitor trends and new releases related to the core algorithms for key search engines such as Google and Bing to determine a strategy for ranking websites better in organic results across the web.
Based on this analysis and industry research, we then determine the best course of action for the website and make updates to things from the page content, headings, and user experience — all the way to more technical items such as page speed, HTML code, title tags, meta descriptions, and more.
Ideally, the goal is to meet the expectations of a user based on their search query with the information that we provide on the page that they land on.
On a day-to-day basis, we monitor websites to ensure there are no overarching issues, perform competitor analysis, review rankings, dive into Analytics tools to track traffic and performance, and monitor lead/revenue data and then report back to and update clients on the actions taken."
How to become an SEO specialist
If you're looking to kickstart your SEO career, we have some tips for you too! To become an SEO specialist, many people pursue a Bachelor's degree in:
Business
Marketing
Journalism / Communications
Computer Science
Information Systems
Statistics
Or a related field
However, the specific requirements for working in SEO vary depending on your employer and SEO focus area.
What skills does an SEO specialist need?
Our expert SEO recruiter, Cat, shared the top skills you need to succeed as an SEO specialist.

Cat Maniscalco SEO & Digital Marketing Recruiter
Analytics skills are definitely a plus with SEO!

We always recommend pursuing certifications if a candidate is interested in learning more, but specifically, I'd say Google Analytics and Google Ads are particularly helpful to have under your belt!

Ability to read and understand data! Using data to think critically and make optimizations moving forward.
Familiarity/comfortability with Microsoft Office Suite
Ability to conduct A/B testing is a plus!
Some programs to explore/look into/read about: GTM (Google Tag Manager), Google Ads, SEMrush
To learn more and view open SEO positions at WebFX, head over to our careers page and apply to join our team!
How do I find and hire an SEO specialist?
Want to work with an SEO expert to boost your site rankings but not sure how to get started? We have a few helpful resources:
Pro tip: Before hiring an SEO specialist, make sure you know what their plans and pricing include. At WebFX, our SEO experts follow the R.O.C.K.E.T. SEO process, which includes:
Research
Optimization
Content
Keywords
Earned media and links
Testing
To learn more about our transparent pricing and what it's like working with SEO specialists at WebFX, check out our custom SEO packages!
Independent research from Clutch has named WebFX the
top SEO company in the United States.
Clutch has personally interviewed more than 250 WebFX clients to discuss their experience partnering with us.

Read More Clutch Reviews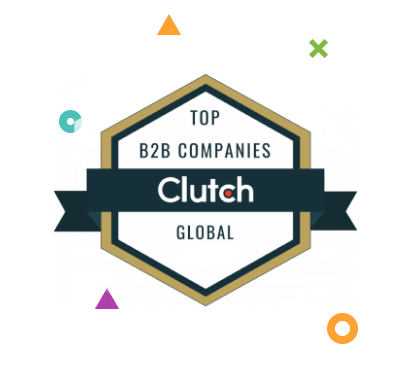 Take the next step in your SEO journey!
Hopefully, this post answered your burning questions about what an SEO specialist is and what they do.
If you're ready to take the next step in your journey, choose an option below:
Don't hesitate to reach out with questions — we'd love to hear from you!
WebFX Careers
Join our mission to provide industry-leading digital marketing services to businesses around the globe - all while building your personal knowledge and growing as an individual.